Mercedes is confused by comments from Red Bull team boss Christian Horner identifying supposed "score marks" on Mercedes' rear wing as evidence of a potentially illegal practice.
Red Bull plans to protest its title rival Mercedes if it sees the same signs of what it believes to be an illegality with the rear wing design.
According to Red Bull, Mercedes rear wing's mainplane is deforming on-track down the straights at high speed, reducing drag – but Mercedes has insisted whatever is happening is within the regulations.
Red Bull team principal Horner said Mercedes' rear wing mechanism is "hidden in the way it operates and harder to spot from a camera" but claimed that because of "marks on the rear wing endplates… it's very clear to us what has been going on".
He even turned to Mercedes counterpart Toto Wolff during the FIA press conference on Friday and asked: "So how do you explain the score marks on the rear wing endplates?"
Wolff replied: "It's within what is allowed, and therefore it's OK."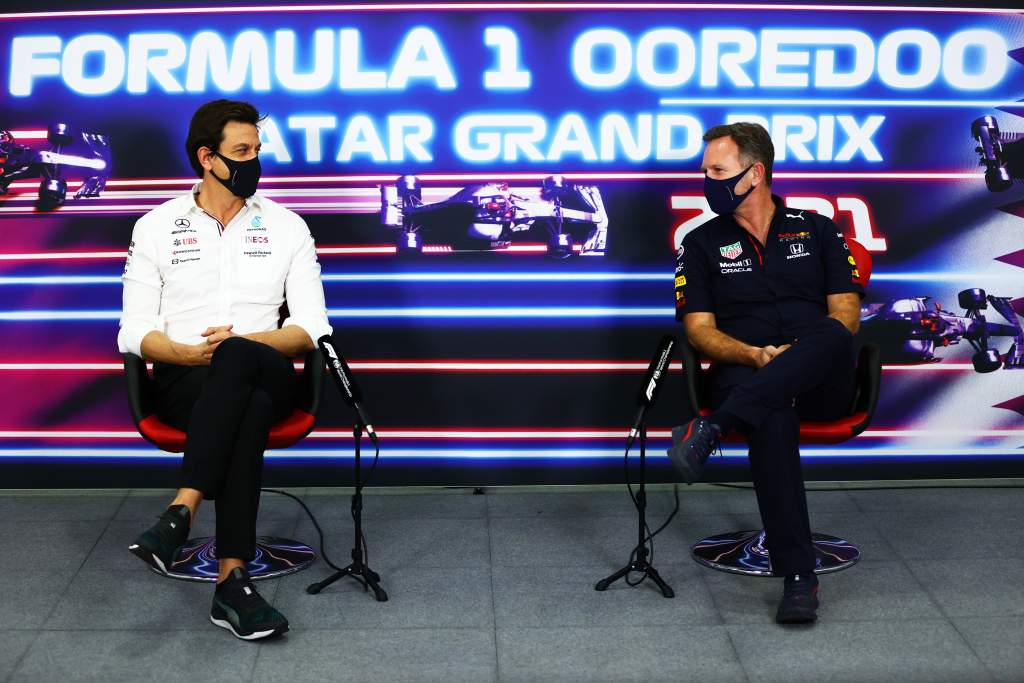 Mercedes trackside engineering director Andrew Shovlin expressed surprise on behalf of his team over Horner's comments.
"We'd had a look at it and there are no score marks," Shovlin said on Sky Sports F1.
"So we're not quite sure what that is, but it seems to be a bit of a story that's not going away.
"From our point of view, we're absolutely happy with what we've got on the car.
"We've invited the FIA to look at it as much as they want. They don't have any issues with what we've got.
"We're going to every circuit, look at the fastest wing we have, and that's the one we'll bolt to the car and that's what we'll keep doing."
Regarding Red Bull's threat that there will be a protest if Mercedes uses what it did in Brazil, Shovlin said "we'll not take advice from another team".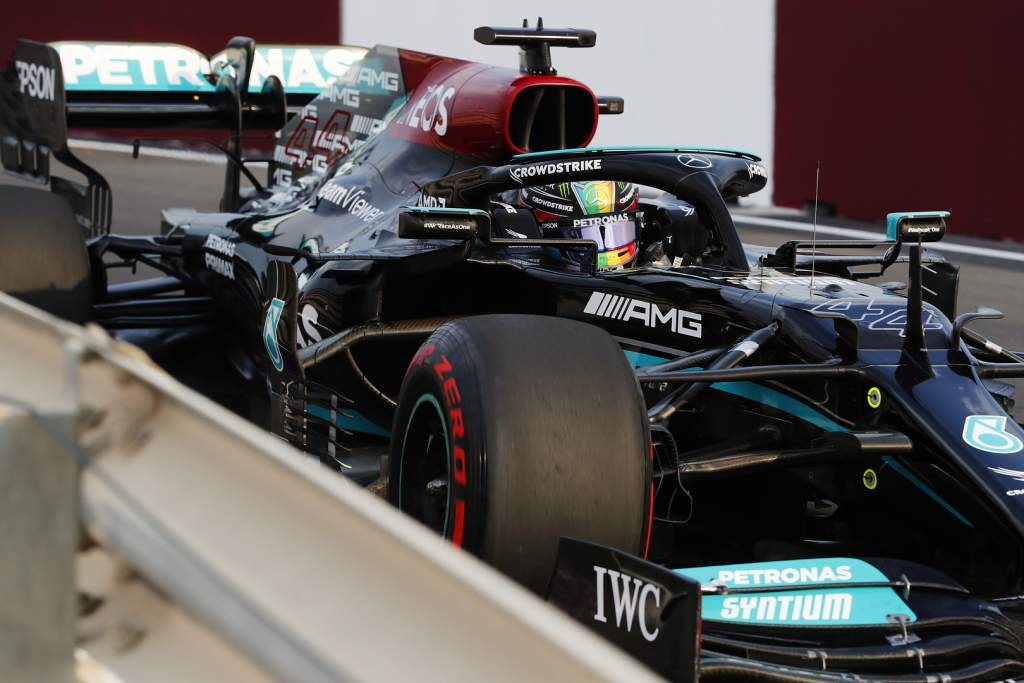 The off-track accusations continue an intense title battle with just three grands prix remaining.
Max Verstappen leads Lewis Hamilton by 14 points in the drivers' championship while Mercedes has an 11-point lead in the constructors' standings.
In Brazil last Sunday, Wolff was clearly upset by the stewards' decision not to punish Verstappen in the grand prix, especially in the context of a weekend in which Hamilton had been disqualified from qualifying for a technical infringement.
Wolff said at the time "the whole weekend went against us" and that he was left feeling "angry" by how many times Mercedes felt it was receiving "punches in the face".
Shovlin said in Qatar that "there are a few mortar shells going across in both directions probably, but I think the team has really come together".
"What was encouraging to see was with a weekend like we just had in Brazil, with so much distraction in so many different areas, whether it was with the team or Lewis, it was just 'heads down and get on with the job'," he said.
"And we've shown the car has the pace to do that. Brazil was fantastic for our confidence, for our confidence that we can bring both these championships home.
"But it's an amazing place at the moment, everyone is working so hard to deliver that."