The disconnect between the reaction to the Miami Grand Prix from those at the event and those watching from afar was startling. For Formula 1, it's a warning of the delicate balance it must strike between creating big events that work both for those in attendance and that serve its wider audience.
The Miami Grand Prix was, without doubt, a successful event. F1 uses a plethora of measures and metrics to evaluate this and it would be churlish to attempt to argue its second race in the United States didn't achieve exactly what it set out to do. The F1 calendar is, as everyone keeps pointing out, bigger than ever and there's plenty of room for events both traditional and new.
It drew a huge amount of attention, taking F1 to new audiences and creating a second, firm foothold in the country to go with the hugely successful United States Grand Prix in Austin.
Yes, to many hardcore F1 enthusiasts the cavalcade of celebrities unconnected to motorsport relentlessly showcased in the coverage could be grating and tedious, but it does serve a purpose. What's more, while the track itself is hardly a modern classic despite the fact Apex Circuit Design did a great job creating it within the constraints it was working in, it's not terrible.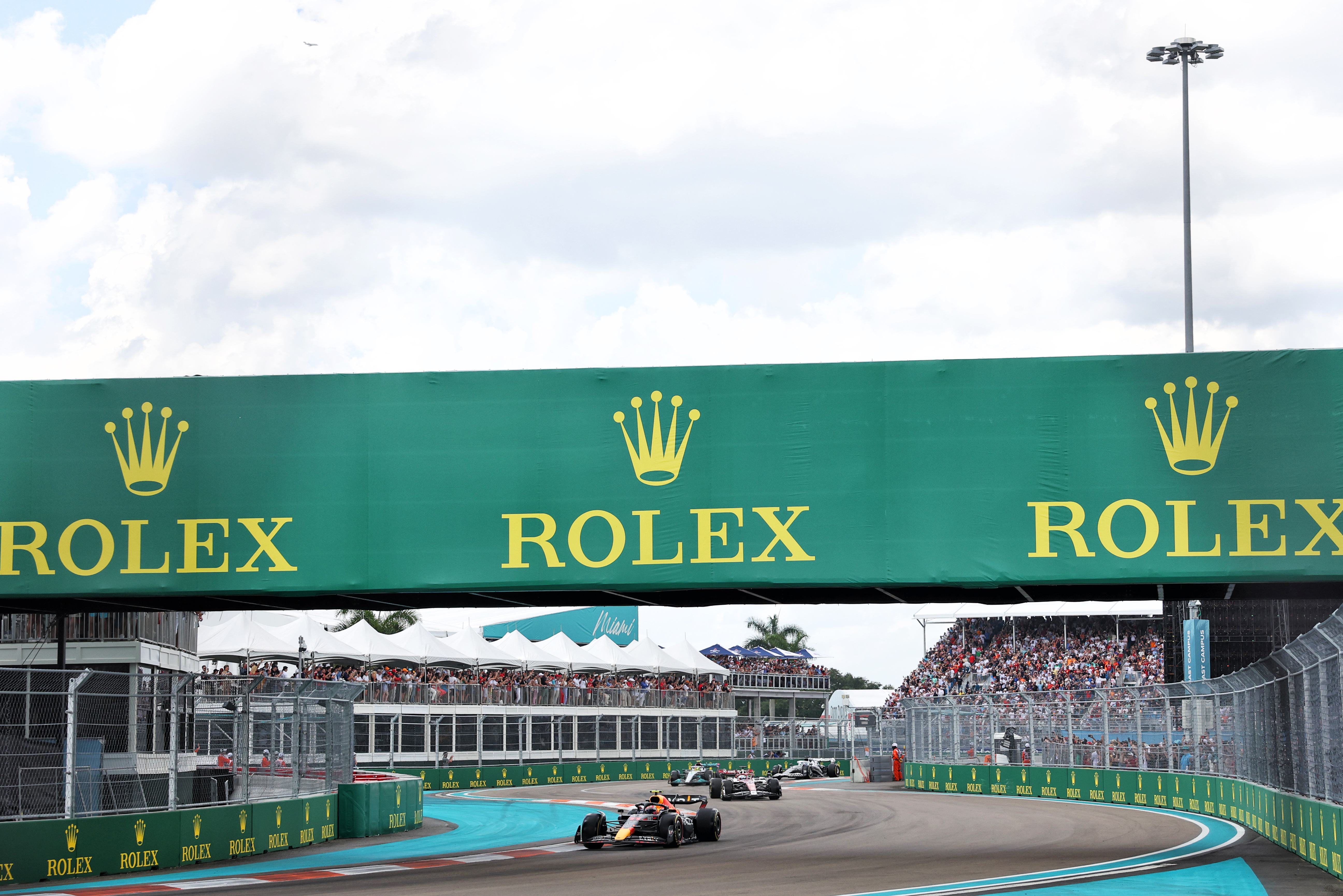 But that didn't justify what, by anecdotal measures, appears to be widespread vitriol directed at the race. Initially, it seemed this was just the disconnect between being there and watching on television – and understandably so, because who wants to watch everyone else have a great time when you're excluded – but there's a little more to it than that. And it all comes down to F1's messaging.
Under Liberty Media, significant progress has been made with taking F1 to a new audience and expanding it. As part of this process, F1 as a whole hasn't been backward in coming forward in extolling its virtues. And when it comes to the Miami Grand Prix, that's where the problem appears to lie.
In the build-up to the race, during the event and after, the hyperbole flowed freely. The impression generated was of the Miami Grand Prix was the most important race in history, at the most incredible circuit and therefore presented as a stunning sporting spectacle. It almost seemed as if, compared to Miami, everything that happened in the preceding 1062 events in world championship history was worthless.
When you sell millions of people around the world the idea this is something more than just another F1 race, you can expect a backlash when it turns out to be just that
The 2022 Miami Grand Prix wasn't as turgid a race as many argued. It was interesting enough, there was an on-track pass for the lead, the late safety car reignited the battle at the front and there were battles down the order. There was enough overtaking and incidents to keep it reasonably interesting.
The upshot was, this was an adequate world championship F1 race, nothing more, nothing less. There have been many better and many worse.
But when you sell millions of people around the world the idea this is something more than just another F1 race, you can expect a backlash when it is exactly that. This is something F1 has got wrong in the past, particularly with sprint races.
F1's four sprint races so far have worked roughly as expected. They make the race weekend as a whole better, with the Saturday races short and sharp enough to hold the attention even if there isn't a vast amount of action. But they were sold as an incredible, all-action extravaganza, so again when they were merely decent there was a backlash.
When you sell everything as bigger and better, with each race aspiring to be a 'Superbowl', it can create a sense of fatigue. And that turns to discontent, loudly expressed via social media and partly as a consequence of constantly telling your own audience how amazing everything is.
The feeling that F1 is forsaking its responsibility to be a great sporting spectacle, becoming ever more an 'entertainment product' rather than an 'entertaining sport' – and there is a difference – inevitably has an alienating effect. When you cut through the partisanship and the controversy of what happened in Abu Dhabi last year, getting that balance wrong was at the heart of the problem.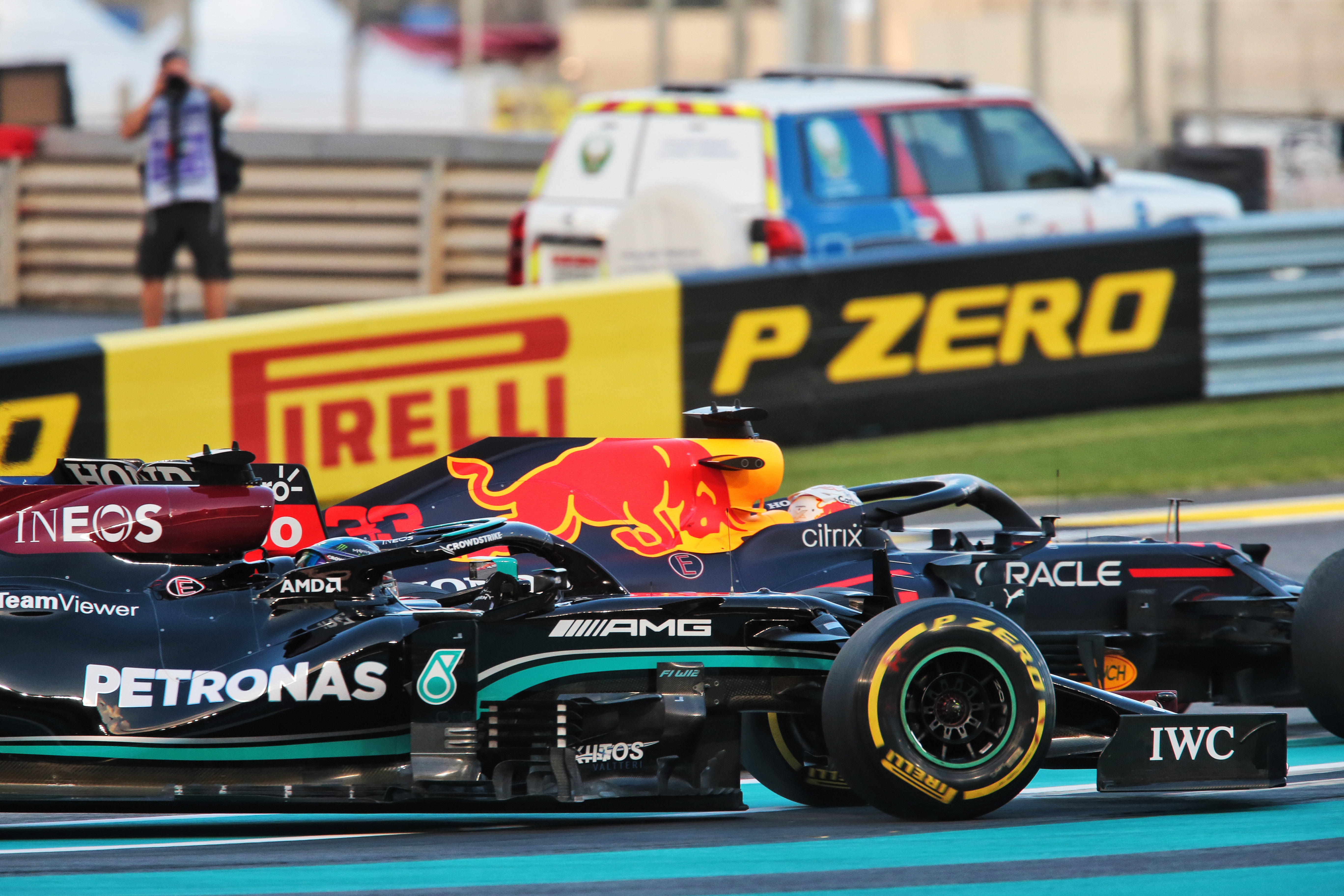 The Miami Grand Prix is good for F1, but when it comes to next year's event let's hope things have calmed down a little. Dial back the celebrities and the ambient shots a little, ensuring the TV broadcast captures a little more of the action, and tidy up the rough edges of the circuit and the event as a whole, and it can settle in for the long haul as a worthy part of the F1 calendar.
But it's essential to remember that the sporting element must remain front and centre, and the existing fanbase mustn't be left behind in the drive to draw in new people. Both audiences can be served, and generally are by F1, but the emphasis can often become counter-productive.
Perhaps what really matters is that F1's senior figures tone down their endless shouting about how brilliant everything is and focus on delivering grand prix racing at its best. Because when you cut through the endless celebrities, the reaction shots of crowds cut in when on-track battles are raging and the cold, commercial talk of new markets, an influx of fans and everything being bigger and better, F1 is in pretty good health right now.
Sometimes the most powerful messages are delivered not by telling everyone how amazing things are, but showing them and letting them decide for themselves.
Promise people the incredible and you run the risk of making the good look terrible by setting yourself impossible standards to live up to.