An inspired opening lap and a misleadingly mediocre result made the Miami Grand Prix an excellent reflection of the best and worst of Fernando Alonso's Formula 1 comeback so far.
Alonso's return to F1 since joining Alpine in 2021 has generally been characterised by tremendous racecraft, plenty of self-adulation, grievances with the officials or his fellow drivers, and a sense that race results and championship standings do not do justice to the level the now 41-year-old is still performing at.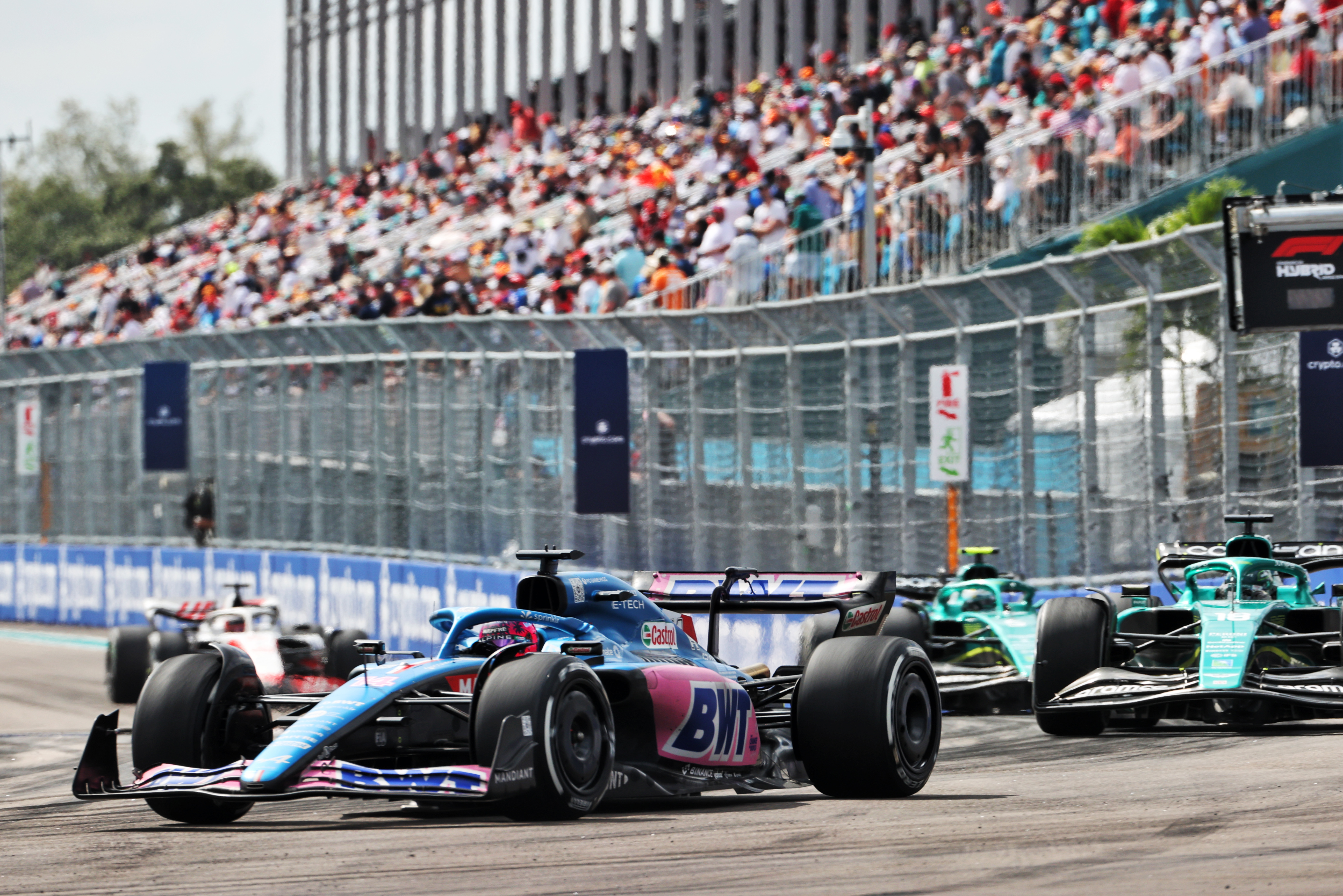 Alonso's Miami weekend, particularly the race, had all of the above: blocked in qualifying and denied his rightful grid position as a result, the best first lap of any driver (and a brief brush with Lewis Hamilton along the way), a feisty first stint, a couple of dashes of controversy, and somehow a point-less finish.
Let's start with the good. If you believe Alonso, the rise from 11th to eighth on the first lap was largely down to a moment of inspiration on the parade lap.
He explained: "I had a good start but then I chose to go on the outside on Turn 1, I saw it on the drivers' parade – the slowest drivers' parade ever, we stopped at Turn 1 on the outside.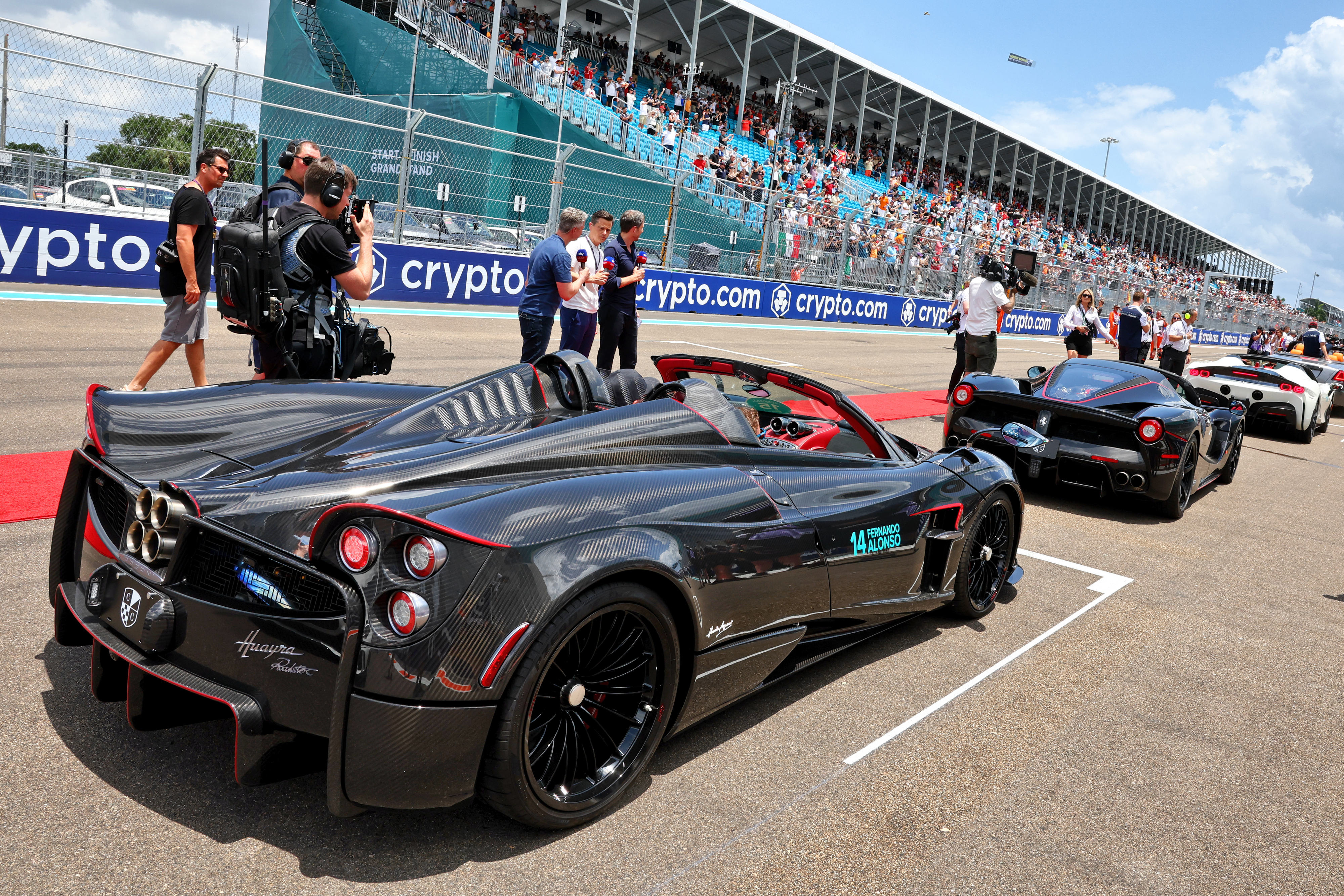 "I was looking at the outside of Turn 1 for 20 seconds and felt it was very grippy and there were no marbles, no stones, no nothing, it was very clean.
"So, I said, 'I will go on the outside at Turn 1'. They were all braking carefully on the inside, and I made a lot of places there."
The contact with Pierre Gasly that earned Alonso a five-second penalty later in the race was an uncharacteristic misjudgement in battle by the two-time world champion but what followed was a return to the usual narrative.
Alonso picked up another five-second penalty for skipping the chicane after the safety car restart, which some have suggested was a deliberate attempt to break the DRS to Mick Schumacher behind – helping both Alonso and Alpine team-mate Esteban Ocon, who attacked Schumacher just a couple of corners later.
The first penalty had dropped Alonso from eighth to ninth but the second penalty dropped him out of the points altogether. Which brings us to the ridiculously low return in Alonso's 2022 season so far: two points from five races.
There are three seasons in Alonso's long career with worse starts than this: 2001, when he was a rookie at Minardi, and the woeful 2015 and 2017 seasons with McLaren and its terribly unreliable and/or uncompetitive Honda engine.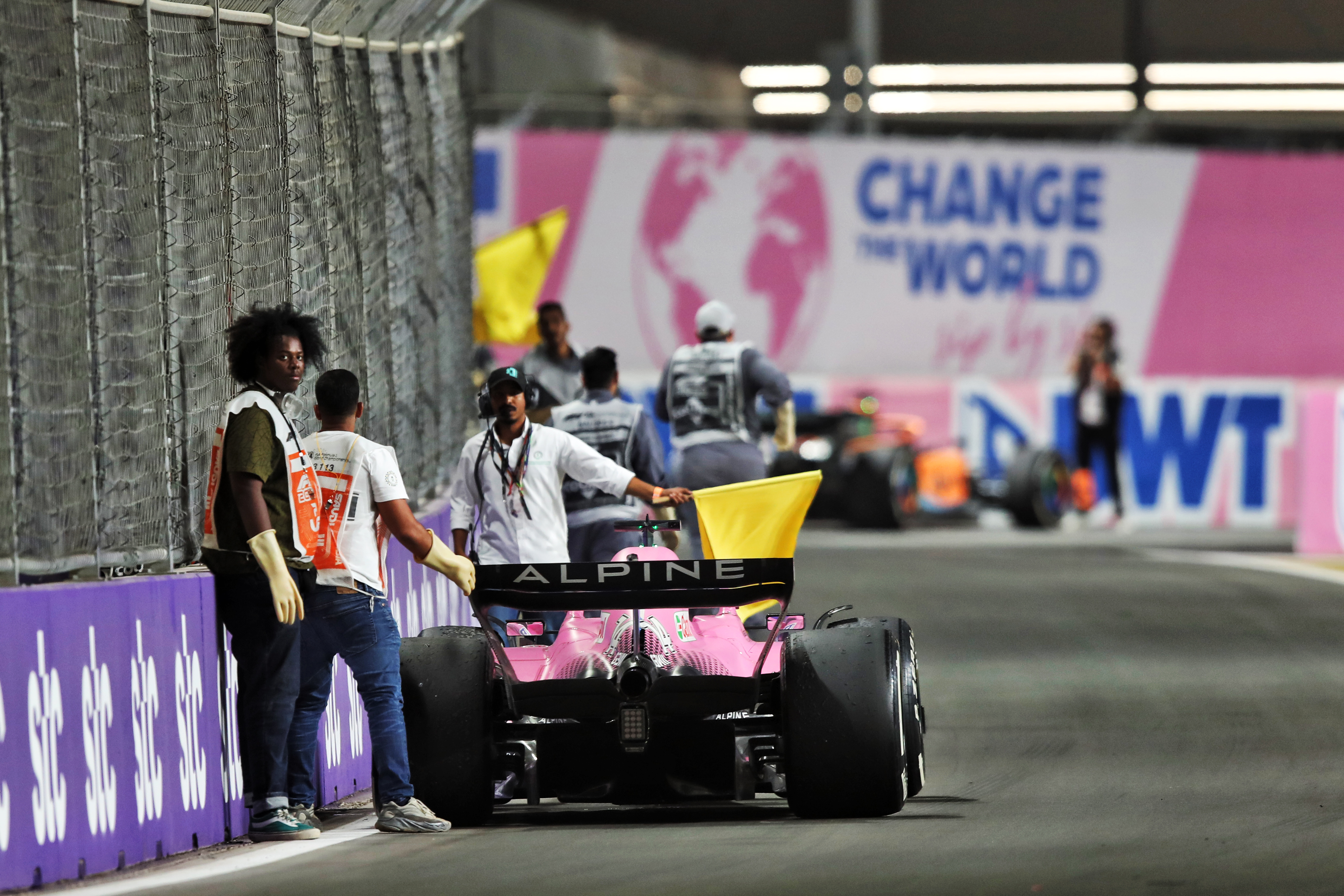 Alpine boss Otmar Szafnauer, speaking before Alonso's second penalty was confirmed, tried to play this down post-race.
"I think he's absolutely fine," said Szafnauer. "He's still pushing for more as Fernando does.
"He should have started higher up again. He just missed out on Q3 by a little bit and we had the pace of a [Valtteri] Bottas or Hamilton in qualifying.
"Once you start up there it's a different race. We need to put it together for Fernando. And we will do that in the future and score more points."
Alonso not finishing as high up as he probably should is not really specific to his comeback. The story of his career for almost a decade now has been lacking the machinery worthy of his own ability and performances.
There is at least no evidence of him succumbing to the situation, though, and letting his level drop. What has been consistent even since the start of 2021 is that Alonso seems relatively at ease with what's happening – as if he knew the Renault works team was a gamble, is pleased to be back in F1 regardless, and is prepared to simply fight for whatever result is achievable.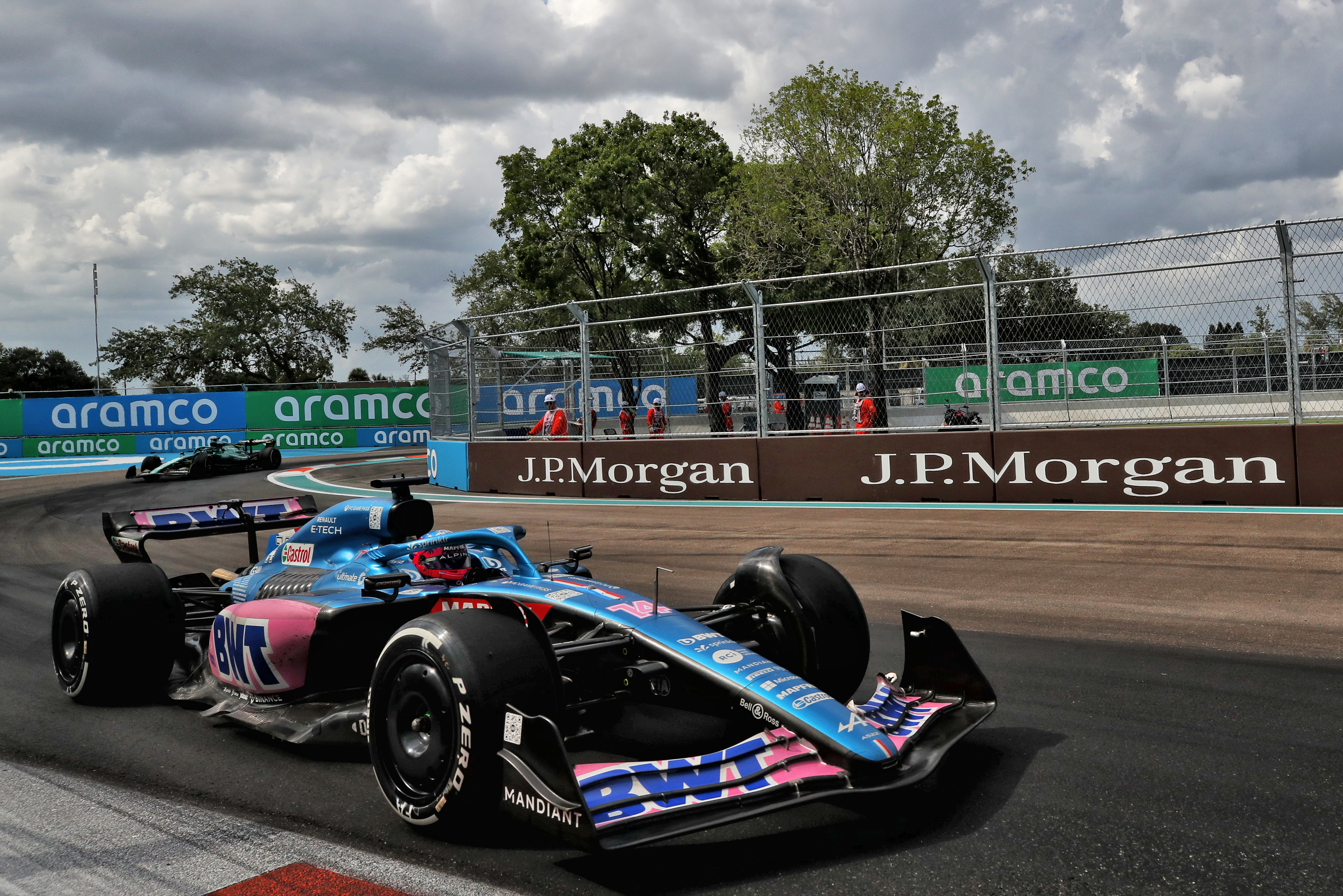 The Alpine is a much more competitive and consistent package this year than in 2022, though. And that will both encourage and frustrate Alonso. The good news is he knows he can actually fight for better results. The bad news is those results aren't coming.
"We are as frustrated as he is," said Alpine CEO Laurent Rossi during the Miami weekend.
"I'm frustrated. He has only two points, I think, and if you ask people they probably think he's fourth in the championship because he's always up there.
"So, it's been fairly unlucky. All of the glitches that we encountered, and/or problems on the track were almost constantly on this side.
"Hopefully, the tables are going to turn a bit and he's going to show that indeed he is in absolutely brilliant shape."
While there is no doubting Rossi's assessment Alonso is in such good form, he and Alonso will need to wait a bit longer for the tables to turn. Surely, with a car and driver as competitive as this combination looks in 2022, that will happen sooner rather than later.
Until then, sitting in 16th place in the championship five races into a season in which he probably has the fourth- or fifth-fastest car feels like the quintessential Alonso experience.