A glance at the championship points for the 2021 Formula 1 season suggests that the fastest lap point hasn't been hugely significant in the title battle. After all, Max Verstappen and Lewis Hamilton have five fastest laps apiece.
This is the first time since the fastest lap point was reintroduced in 2019 after a six-decade absence that there has been a genuine world championship fight. So any irritation at its existence, in particular the tendency for it often to be taken cheaply by a driver in a quick car who happens to have a convenient gap to drop into after a 'free' pitstop, has been minor prior to this year.
But given this title battle should go down to the wire and could be decided by a slender margin, fastest lap has the potential to swing the destiny of the title. And the implications of that are concerning given the potential for drivers peripheral to the championship battle being able to influence that swing.
Setting aside the fact that one of Verstappen's fastest laps didn't earn him a point, thanks to his tyre letting go in Baku and therefore meaning he couldn't take the top-10 finish required to be awarded it, Hamilton is one point better off in the title fight than he would've been without the bonus points. But that's an overly-simplified way of looking at it given you must also factor in the impact of others taking fastest lap points from the title protagonists.
In particular, this applies to Valtteri Bottas and Sergio Perez. They have a total of six fastest laps between them – of which five of them are what you could call 'unnatural' fastest laps. That means that they were not achieved in the execution of a normal race strategy, but the consequence of making pitstops for fresh rubber solely in the pursuit of the bonus point.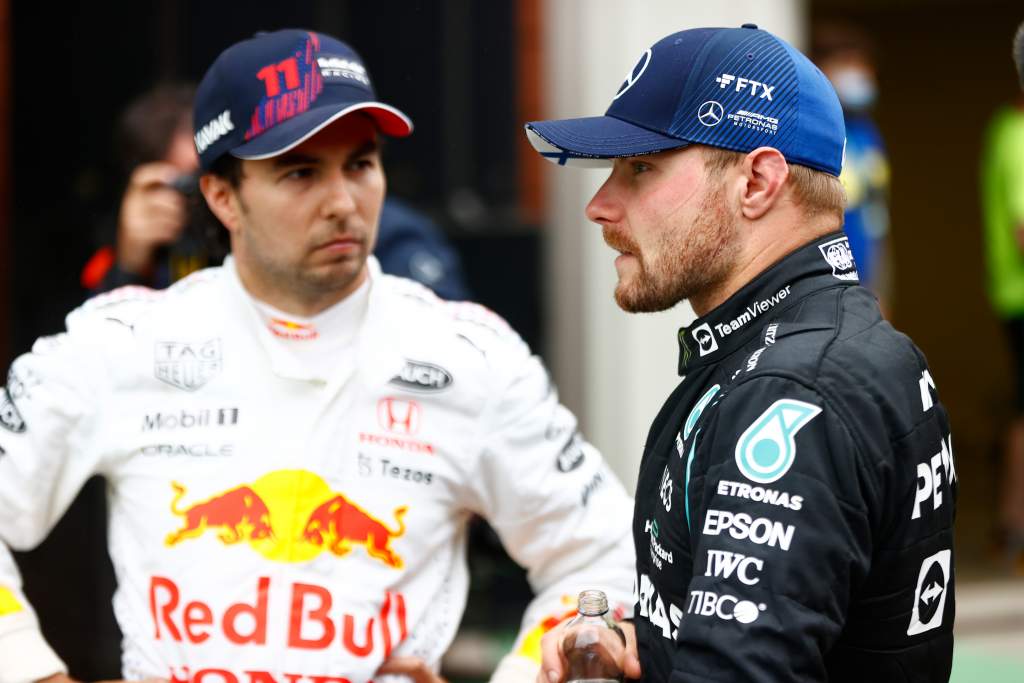 Only eight times in 20 races this year has a point been scored for fastest lap in what might be deemed normal racing circumstances. That tally includes the Qatar GP, where Verstappen did make a late stop for that reason, but would have had fastest lap regardless.
There are also the three occasions when no point has been awarded for fastest lap to be taken into consideration, but while the lack of a fastest lap point in the ludicrous Belgian Grand Prix had no effect, Verstappen's lost point in Baku and the one Perez took off Hamilton at Silverstone did.
---
Here's how the fastest lap points have been taken this year. Those marked with an asterisk are circumstances where the fastest lap was achieved naturally rather than through a needless late pit-stop.
BAHRAIN – Valtteri Bottas
Bottas had a big enough advantage over Lando Norris to pit with two laps remaining and retain third place, taking fastest lap from Verstappen on the last lap.
EMILIA ROMAGNA – Lewis Hamilton*
Hamilton set fastest lap on lap 60, 0.822s quicker than Verstappen's attempt on the same lap. The race situation, with a mid-race safety car, meant gaps did not open up to allow 'free' pitstops.
PORTUGAL – Valtteri Bottas
Mercedes made a curious decision to stop third-placed Bottas for a fastest lap attempt on lap 63. While he did take fastest lap briefly, this opened up a gap to allow Verstappen to stop one lap later and claim it – only to have the time deleted for exceeding track limits
SPAIN – Max Verstappen
Having been passed for the lead by Hamilton, Verstappen stopped on lap 60 of 66, taking fastest lap from team-mate Sergio Perez on lap 62.
MONACO – Lewis Hamilton
Hamilton was only seventh at Monaco, but he had a big enough advantage over Lance Stroll to take a 'free' pitstop late on and secure fastest lap by 1.128s from fellow late-stopper Yuki Tsunoda.
AZERBAIJAN – Point not awarded (Max Verstappen)
Verstappen set fastest lap on lap 44, but did not take the point as he was classified only 18th after a late tyre failure. The resulting red flag meant that nobody was able to take a late pitstop to grab the point.
FRANCE – Max Verstappen*
Verstappen set fastest lap on lap 35 on his way to victory over Hamilton. Bottas in fourth place did have the necessary space to take a 'free' pitstop, but Mercedes left him out because third-placed Sergio Perez was under investigation for a potential track limits violation – albeit one that did not yield a penalty.
STYRIA – Lewis Hamilton
While Verstappen dominated, second-placed Hamilton had the space to take a 'free' pitstop late on and grab fastest lap.
AUSTRIA – Max Verstappen*
Verstappen set fastest lap after his second pitstop for a switch to fresh hards after a concerning mark was spotted on his right rear. He already had fastest lap before that, but this allowed him to make sure of it.
BRITAIN – Point not awarded (Sergio Perez)
Hamilton held fastest lap, set on his way to catching and passing Charles Leclerc for victory. But with Verstappen out of the race, Red Bull decided to bring Perez in from 10th place, dropping him to 16th but denying Hamilton a bonus point.
HUNGARY – Pierre Gasly
As Verstappen had a damaged car and no space to make a pitstop without losing positions, Red Bull used AlphaTauri driver Pierre Gasly to grab fastest lap with a late stop that didn't cost him fifth place.
BELGIUM – Fastest lap not awarded
While the farcical Belgian Grand Prix did officially take place, it was decided that awarding the fastest lap point for a race result based on a single lap crossed the line to absurdity. For the record, it would have gone to 'winner' Verstappen
NETHERLANDS – Lewis Hamilton
Second-placed Hamilton made the latest-possible stop to take fastest lap from team-mate Bottas, who had made his own stop just before. This ensured the dominant Verstappen had no chance to take the point.
ITALY – Daniel Ricciardo*
Ricciardo set fastest lap during his second stint on an orthodox one-stopper.
RUSSIA – Lando Norris*
While on his way to what looked to be his first grand prix victory before staying out too long in the late-race rain, Norris bagged fastest lap during the second stint.
TURKEY – Valtteri Bottas*
While on his way to a dominant victory, Bottas set fastest lap during the second stint with no gaps opening up to allow late-race shenanigans.
UNITED STATES – Lewis Hamilton*
Hamilton set fastest lap after his second pitstop while in pursuit of leader Verstappen.
MEXICO – Valtteri Bottas
Bottas made two late pitstops in pursuit of the fastest lap, which he ultimately took from Verstappen.
BRAZIL – Sergio Perez
While Hamilton charged to victory from Verstappen, Perez had a big enough advantage in fourth place over Charles Leclerc to make a late stop and grab fastest lap
QATAR – Max Verstappen*
Verstappen made a late pitstop to secure fastest lap on the final lap of the race. But he did already hold fastest lap prior to doing so
---
But so what if the fastest lap goes to someone making an extra pitstop? After all, you still have to deliver the best lap and why should that not be worth recording?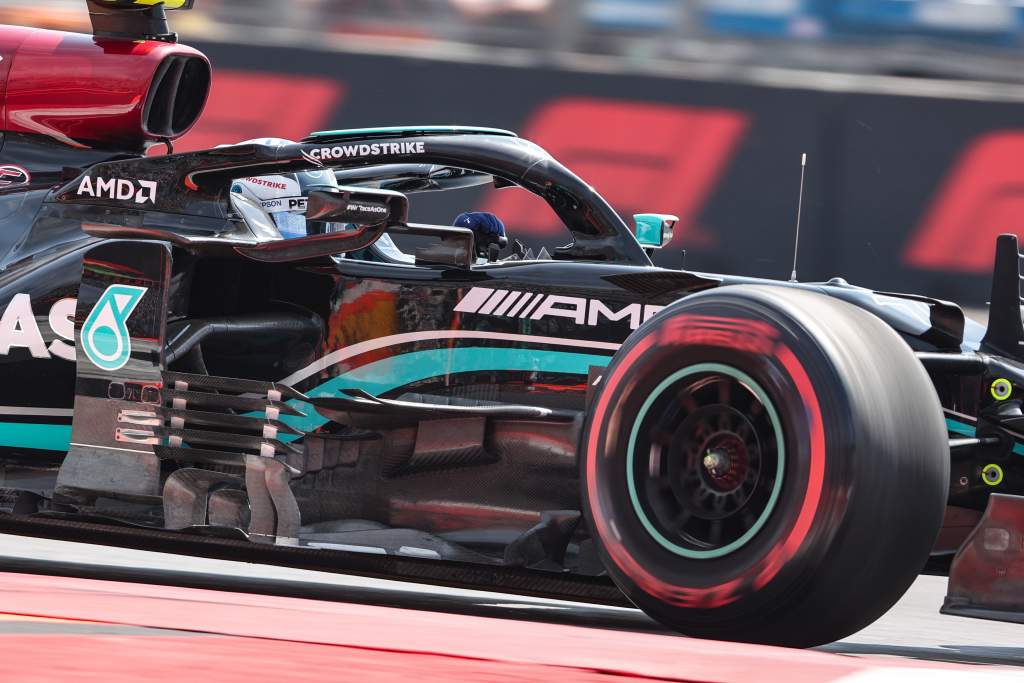 There are two problems here. First is the fact that the tyre characteristics and the way ERS power can be used means that a late run on low-fuel with the time to maximise battery deployment because your race situation allows it makes taking fastest lap relatively easy. If only one driver has the track position to be able to do this, they don't even need to produce a great lap to take it.
Secondly, the fastest point is simply not available to all. One common situation is one when two drivers are up front with a sizeable gap to third. Then, it is possible for the driver in second place to make a pitstop and bag the fastest lap point by stopping at the end of the antepenultimate lap without losing a place.
The driver in front is snookered as they don't have enough laps to stop after and have a tilt at fastest lap, and didn't have the fuel level, tyre condition and race situation to do so earlier in the race. And had they stopped at the last opportunity, their rival would simply have to stay out and be handed a place.
Now let's look at a title-deciding situation where the fastest lap point can be significant. How dissatisfying would it be if the driver in second were able to take an easy fastest lap on the last lap to nick the title by a point with the leader unable to respond? And that's not the half of it.
It could boil down to team-mates of the title contenders trying to take a point off the opposing camp, or even an affiliated team like AlphaTauri. Pierre Gasly, after all, denied Hamilton the fastest lap point in Hungary because he had the space on track to take a free pitstop.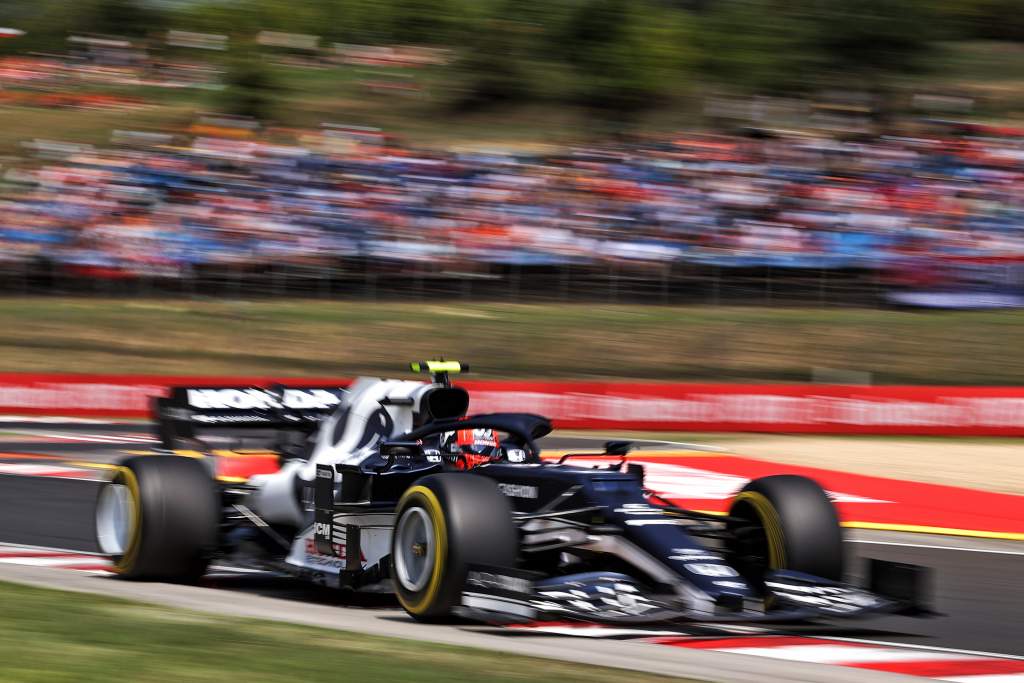 It could lead to a farcical situation where the title is effectively being fought out by the drivers who aren't in the title fight. And given what's at stake, what are the chances of spoiling tactics being used with cars in the way or maybe even a yellow flag being triggered?
Yes, it's unlikely to come down to that given the likelihood that Hamilton and Verstappen will fill the top two positions in the remaining two races and the current eight-point gap. But it is possible if the cards fall a certain way and could turn a winner-takes-all title decider into a farce. And just because it probably won't happen doesn't change that.
The fastest lap point has always been deeply flawed. The very fact that it is only awarded to a driver finishing in the top 10 to prevent those without points to fight for grabbing it is a testament to that.
The objective of a qualifying session is to set the best individual lap. The objective of the race is to complete the race distance in the shortest possible time. That's the major philosophical objection to the fastest lap point that has been there from the start. It proving crucial in a title decider would be the most painful manifestation of the folly.
It's the latter that should decide the points awarded in a race, and therefore shape the destiny of the world championship.