Patrick Head has paid tribute to Frank Williams's passion for Formula 1 and the fact he "dedicated all his waking moments" to the grand prix team they created.
Speaking on the Nicky Campbell show on BBC Radio 5 Live following the death of Frank Williams at the age of 79, Head, who formed Williams Grand Prix Engineering with Williams in 1977 and owned 30% of the team for over three decades, has offered insight into what it was about F1 that captivated Williams.
Williams and Head were 70/30 partners in the team for over 30 years, with the duo combining to win 114 grands prix and a combined total of 16 drivers' and constructors' championships.
"He was absolutely passionate about Formula 1," said Head. "Interestingly, not really interested in any other form of motorsport, but about Formula 1 he was completely and utterly passionate.
"And he dedicated really pretty much all of his waking moments to the furtherance of his grand prix team."
Head was also asked about seven-time world champion Lewis Hamilton's tribute to Williams, who he described as "one of the kindest people I had the pleasure of meeting in this sport".
Head suggested that Williams became a different character after the 1986 crash that paralysed him but that he always held high-achieving sportspeople such as Hamilton in high regard.
"There were almost two parts of Frank," said Head. "Obviously, there was up to when he had his serious accident and broke his neck very high up and then afterwards.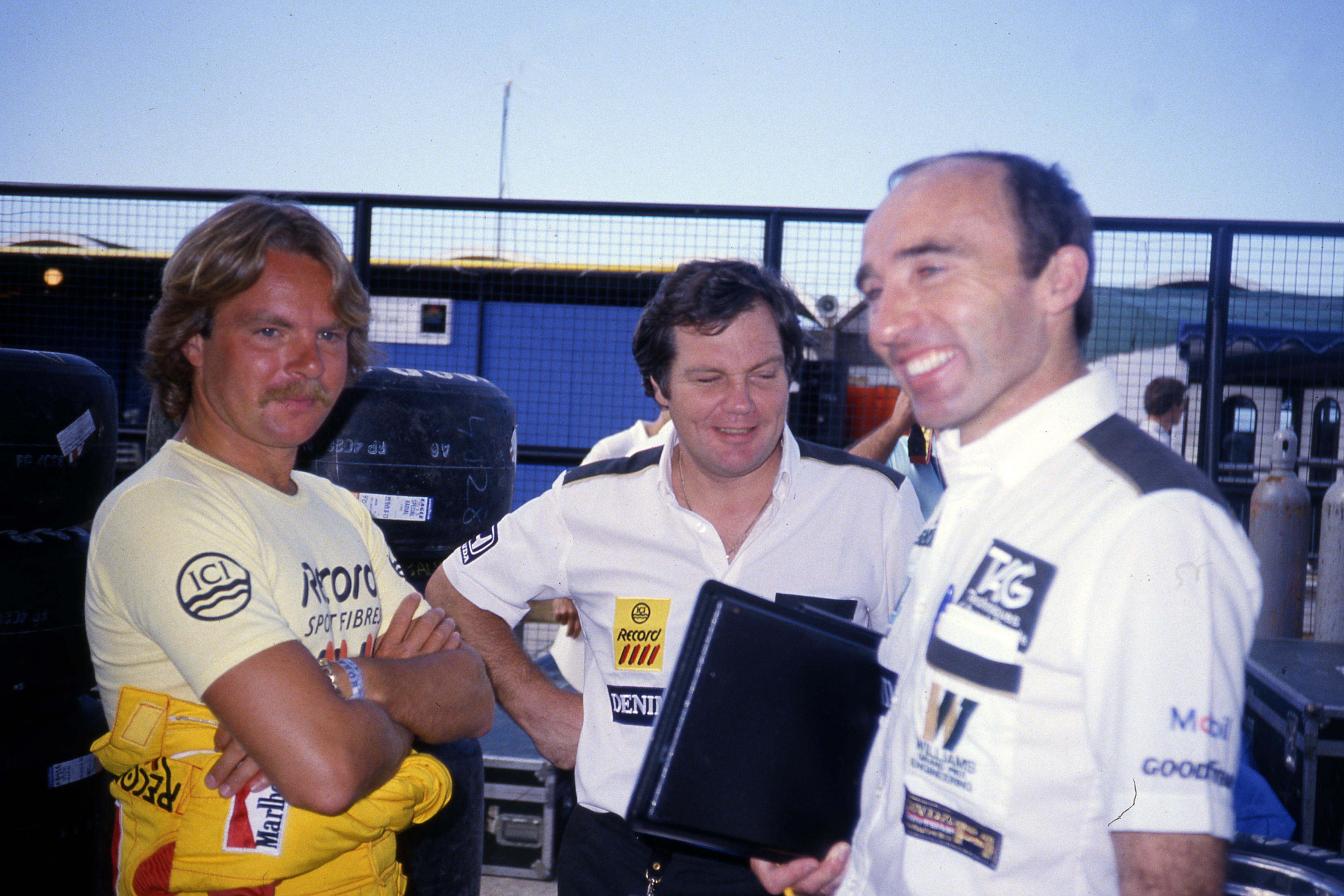 "I think before that, he certainly wasn't aggressive but his thinking was all about his running – he was a very successful long-distance runner, marathons and half marathons and used to run every day.
"And then after his accident, once he got past the first year of his recovery, he became a much gentler person and much more interested in other people, much less busy and totally involved in his own activities but interested in other people's activities as well.
"He was always very much in admiration of outstanding sportsmen, not just in Formula 1, and he had a great admiration for Ayrton Senna. I can imagine he would have a very similar admiration for Lewis Hamilton."
Asked what Williams's legacy in Formula 1 would be, Head highlighted Williams's commitment to F1.
"I've used the word probably too many times, but it was Frank's passion and total commitment and enthusiasm for racing, the competition," said Head.
Damon Hill, who claimed the world championship for Williams in 1996 and won 21 races for the team, has also played tribute to Frank Williams in an interview with Sky Sports F1.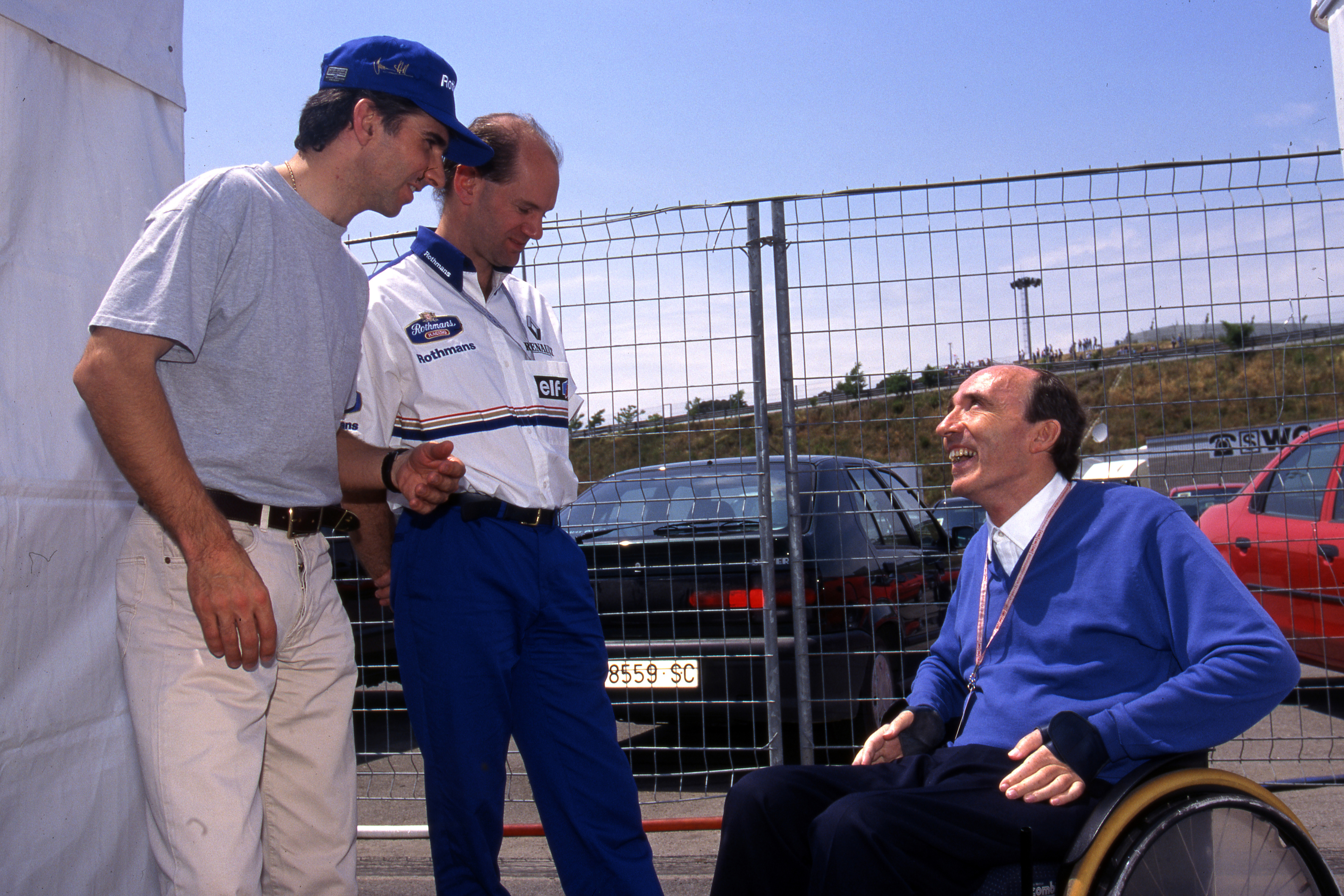 Hill was initially a test driver with Williams before being promoted to a race drive as team-mate to Alain Prost in 1993. He drove for Williams until 1996 before being replaced by Heinz-Harald Frentzen the following year.
"Sir Frank gave me such a chance in my lifetime that I'm indebted to him forever," said Hill. "He was a very important person to my career, and also a huge contributor to our sport.
"It wasn't such a surprise [his death], he was getting ill quite a lot and he'd fought absolutely incredibly against his paralysis which he had since 1986, and he quite often had infections and latterly was not too well. He was a fighter, he fought and won a lot of battles. And so sadly, unfortunately, he didn't beat this one. A Fighter on and off track."
Like Head, Hill paid tribute to Williams's single-minded determination and even understood his ruthless attitude to drivers, even though it played a part in him being dropped by the team despite being on his way to winning the world championship.
"It's a brutally competitive world, especially if you're running a team and Frank had a passion for cars, racing, there was nothing else he was interested in doing.
"He was remarkable in every respect and his dedication to his team. He spent every penny he could get on the car, rather than the drivers. [That was] always an interesting conversation but he was right to do that, him and Sir Patrick as well, gave us the best equipment.
"His record will stand for a very long time, as an individual team founder there won't be another one again I don't think. Now the nature of the sport has changed.
"I would say the only person I could compare him to is Enzo Ferrari. He was as passionate about his cars and dedicated to seeing his cars on the track. He loved F1 and he loved racing."
Perhaps referencing decisions such as Williams replacing Hill with Frentzen for the 1997 season, Hill said: "What he had to do sometimes would have not been to my benefit, but to the benefit of the team, which he did, and he wasn't shy of doing that.
"He never did it maliciously or anything like that, it was all just business."