A 24-race 2023 Formula 1 calendar has been approved by the FIA, with South Africa absent as expected and China provisionally returning.
The impending off-season will be longer than normal because the 2022 season ends early owing to Qatar hosting the men's FIFA World Cup.
Bahrain is expected to host a single pre-season test from February 23-25 before the season begins on March 5. Curiously, the first four rounds will be standalone events, even though the second race is in Saudi Arabia.
China's provisional return is pencilled in for April 16, which F1 had initially earmarked for Kyalami's comeback – but South Africa is not on the 2023 calendar and is instead targeting a slot in 2024.
Azerbaijan moves to an April 30 date so it can run back-to-back with Miami (May 7) and maintain an unpopular Baku/North America combination.
There is then a European triple-header of Imola, Monaco and Spain, before a week off to avoid a clash with the Le Mans 24 Hours.
Canada is a standalone event on June 18 before the first half of the season concludes with a pair of European double-headers: Austria/Britain and Hungary/Belgium.
Hungary has vacated its usual pre-summer break slot to allow Spa to host the Belgian GP on that weekend instead. Belgium has been given a reprieve and was going to have a July 23 date but that is not possible, hence the Hungary swap.
The current Belgian GP date is the same as the one earmarked for the 2023 edition of the Spa 24 Hours sportscar race.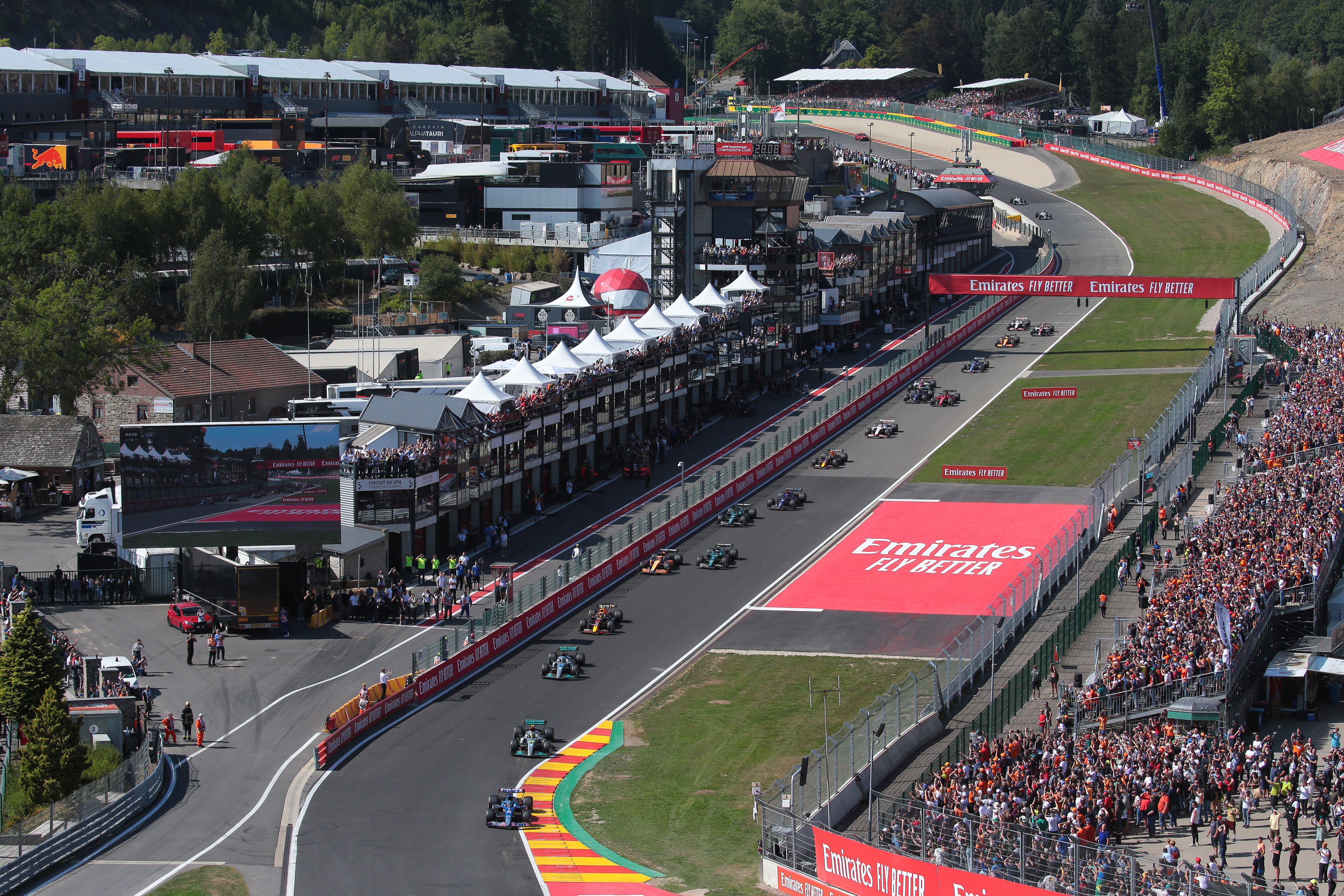 After the summer break, the European season concludes with back-to-back races at Zandvoort and Monza. As expected the French GP has lost its place entirely.
There is then an Asian double-header of Singapore and Japan before a standalone race in Qatar, which begins a 10-year contract. Another triple-header follows across the United States, Mexico and Brazil.
The season concludes with the inaugural Las Vegas Grand Prix, which will take place on a Saturday and is twinned with the season finale in Abu Dhabi.
2023 F1 CALENDAR
February 23-25: Bahrain pre-season test
March 5: Bahrain
March 19: Saudi Arabia
April 2: Australia
April 16: China
April 30: Azerbaijan
May 7: Miami
May 21: Emilia Romagna (Imola)
May 28: Monaco
June 4: Spain
June 18: Canada
July 2: Austria
July 9: Britain
July 23: Hungary
July 30: Belgium
August 27: Netherlands
September 3: Italy
September 17: Singapore
September 24: Japan
October 8: Qatar
October 22: United States
October 29: Mexico
November 5: Brazil
November 18: Las Vegas
November 26: Abu Dhabi