Formula 1's Russian Grand Prix has been cancelled following the invasion of Ukraine ordered by Russia's president Vladimir Putin.
A military attack by Russia on Ukraine began on Thursday after a long period of escalating tensions.
This was met with widespread unease in the F1 paddock about the planned September race in Sochi, and a belief that F1 had no choice but to cancel the event regardless of the fact it is still seven months away.
Four-time world champion and Aston Martin driver Sebastian Vettel even stated he would not race if the grand prix went ahead, while 2021 world champion Max Verstappen said it was not correct to race in a country at war.
After a meeting convened by F1 CEO Stefano Domenicali with all 10 teams on Thursday evening at the pre-season test in Spain, the championship has announced the race is off.
"The FIA Formula 1 World Championship visits countries all over the world with a positive vision to unite people, bringing nations together," a statement read.
"We are watching the developments in Ukraine with sadness and shock and hope for a swift and peaceful resolution to the present situation.
"On Thursday evening Formula 1, the FIA, and the teams discussed the position of our sport, and the conclusion is, including the view of all relevant stakeholders, that it is impossible to hold the Russian Grand Prix in the current circumstances."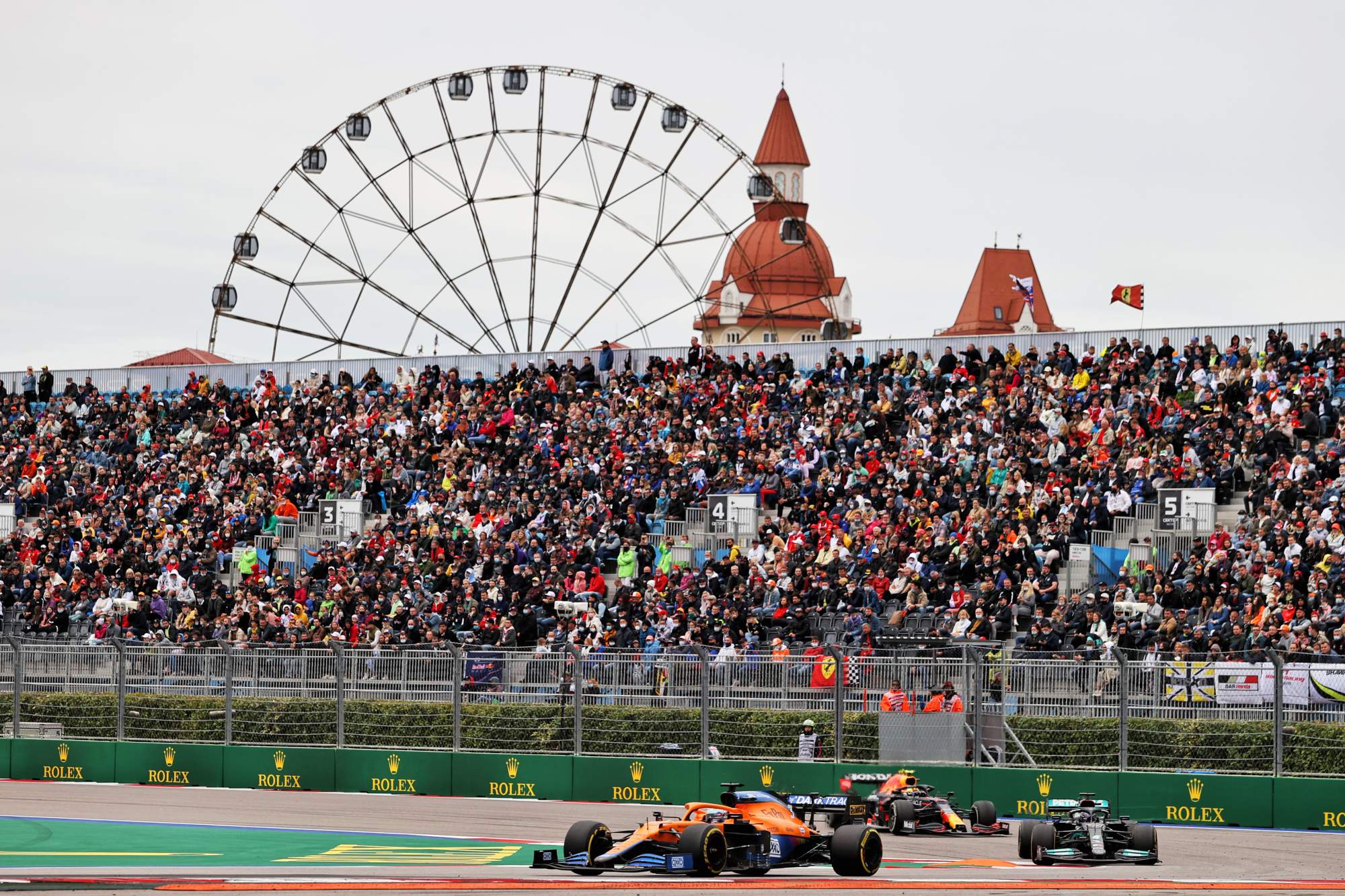 The statement would appear to leave the door open to the race being held if the "current circumstances" change.
And, in its own statement about a "force majeure"-induced cessation of the race contract, promoter Rosgonki said: "Purchased tickets are not being annulled – there is no need to return them right now as the possibility still remains that the race will take place as previously scheduled."
But despite this and the wording of F1's statement, this is understood not to be a feasible option.
The 2020 edition was scheduled to be the final F1 race in Sochi before moving to a new venue near St Petersburg.
F1 drivers in attendance in the Friday press conference – Mick Schumacher, Carlos Sainz, Lance Stroll, Valtteri Bottas, Alex Albon, Pierre Gasly, Lando Norris and George Russell – unanimously backed F1's decision not to race in Russia this year.
"We definitely live in a crazy world nowadays," Bottas said. "Innocent people losing their lives, losing their homes and families.
"We can hope that everything gets resolved. [It's the] right decision for Formula 1 not to go to Russia."
Meanwhile, Haas stripped its cars of the branding of Russian sponsor Uralkali for the final day of testing at Barcelona.
This comes ahead of meetings planned next week to resolve legal matters in the wake of the Russian attack, and amid sanctions being placed on various Russian business people and companies.
Nikita Mazepin's position at Haas "needs to be resolved" as a result, team principal Guenther Steiner has admitted.