Back-to-back Formula 1 victories for Lewis Hamilton have cut Max Verstappen's championship lead to eight points heading into the final two races, leaving it all to play for.
But does a dominant victory in the inaugural Qatar GP make Hamilton the title favourite or is it simply still too close to call between the championship protagonists? And what's going to be the next twist in this thrilling title fight?
Our writers give their verdict.
Astonishing that it's still so close
Scott Mitchell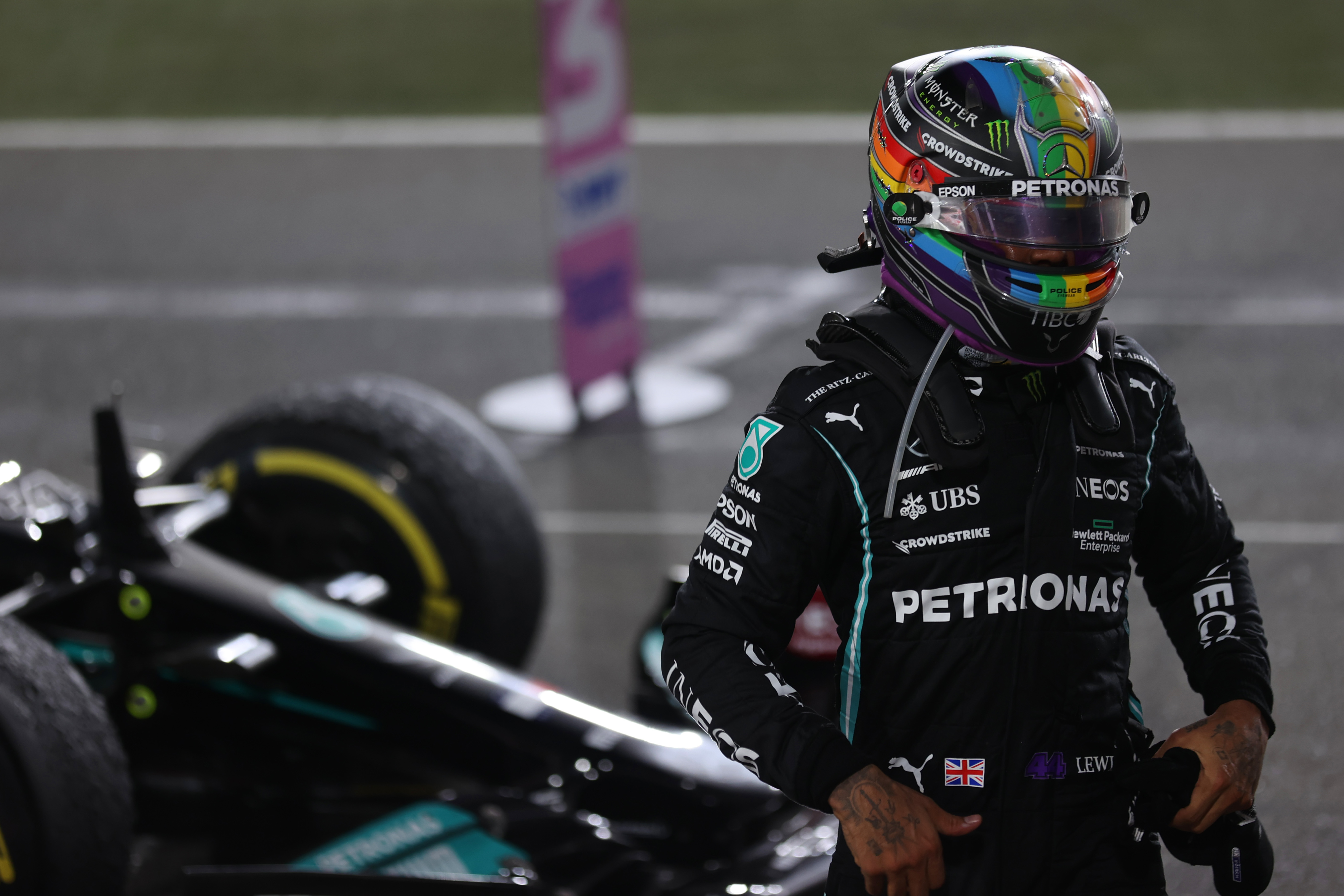 After Hamilton's disqualification from Brazil qualifying the championship battle seemed like it could be all-but-over when the paddock came to Qatar.
Two races (and a sprint) later, the fight is properly on.
I thought this triple-header could decisively swing this battle towards Verstappen but back-to-back wins for Hamilton have proved me wrong.
It's excellent for the championship battle. I am relieved Verstappen didn't get caught up in anything starting down in seventh after the penalty, as that was always a risk and it would have been a huge shame. Just like it would have been a shame if Hamilton's disqualification in Brazil had killed the title fight.
We just want this to run to the end. Now we're 20 races into the season and have just eight points between them, it looks like it will. That's pretty astonishing.
Hamilton the big favourite, with two caveats
Valentin Khorounzhiy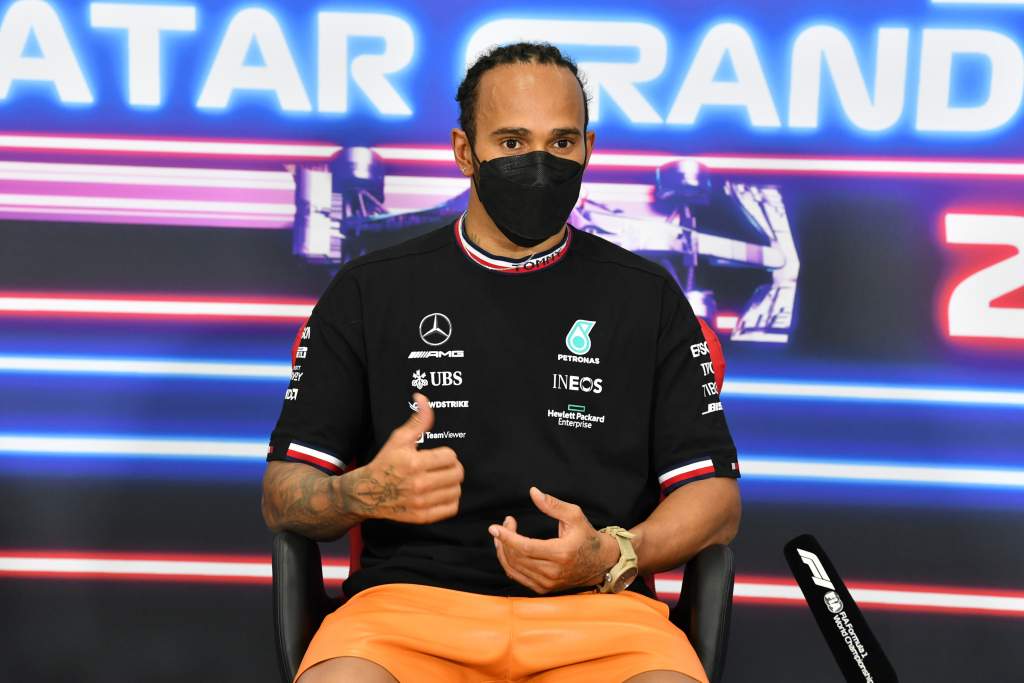 It'd be nice to believe in a title run-in decided by small margins and a one-on-one duel on level playing field… but I just can't at this point.
Ultimately, Hamilton won at Interlagos – a track that should've been decent for Red Bull – from the back of the grid, albeit with the aid of the sprint. He won at Losail – a track that should've been decent for Red Bull – without breaking a metaphorical sweat.
He can still absolutely lose this title fight – as long as you're not leading the championship, there are always more ways to lose than to win – but the gap is small enough to leave Verstappen next to no margin for error.
I think it comes down to wear on Hamilton's power unit and also to the unknowns of Jeddah. If neither of those tip the scales back in Red Bull's favour, then even though it won with ease at Yas Marina last year, it will have to be considered the underdog.
Grid penalties or games might decide this championship
Matt Beer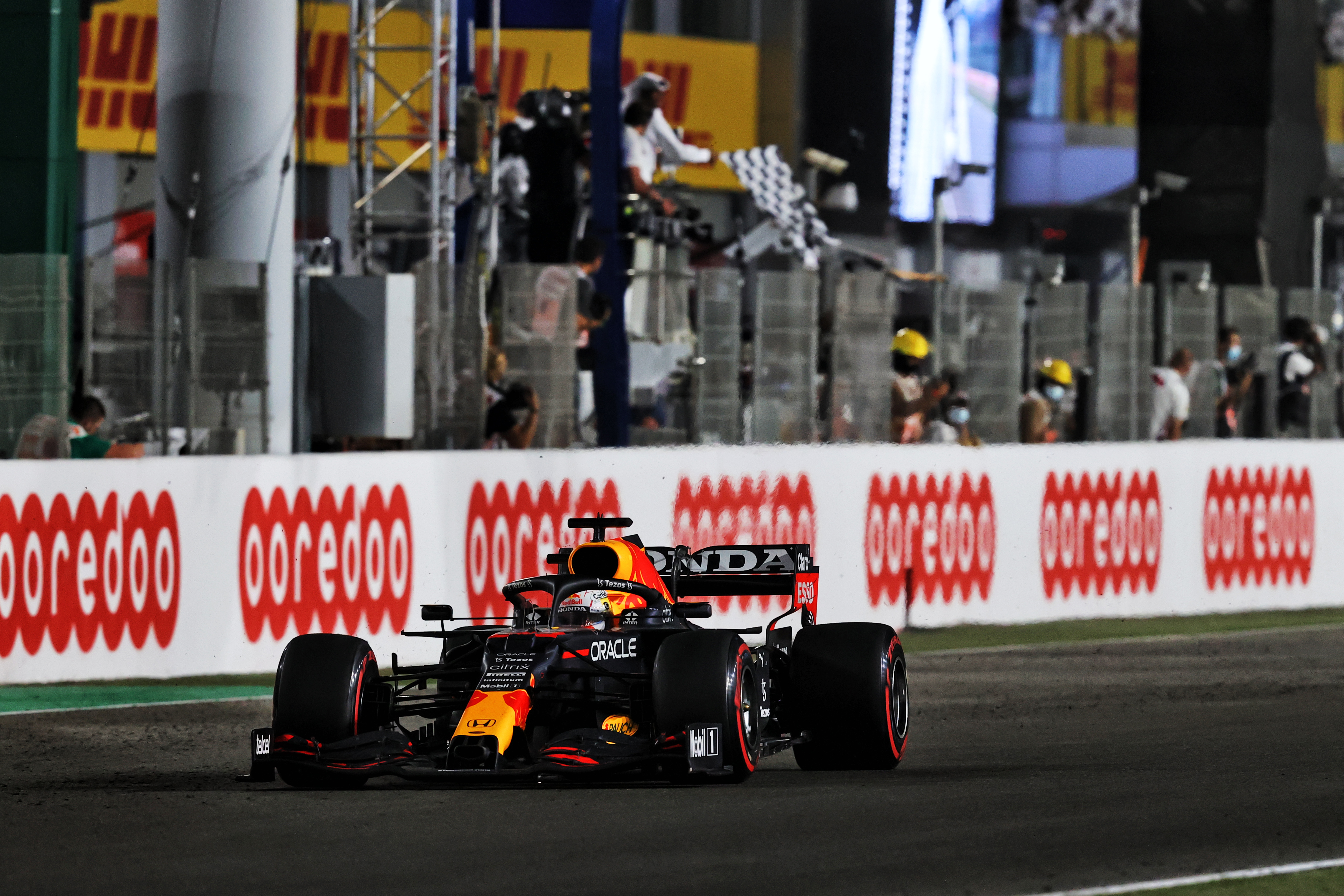 My optimistic side sees a very real prospect of the two title rivals starting Abu Dhabi one point apart, and still believes there's basically nothing to choose between Red Bull and Mercedes' cars on actual pace despite Hamilton's momentum in the last week.
My pessimistic side acknowledges all that but also has a niggly worry that this championship won't be settled in a straightforward wheel to wheel fight.
I'd be more popular with Verstappen fans than Hamilton ones if I went into my gut feeling about which penalties and non-penalties were deserved over the last week, but the messy handling of all those scenarios stands out even more than the rights and wrongs of the verdicts.
Are we going to be waiting until the morning after the Abu Dhabi GP to know who won, or anxiously watching out for a right to review submission? Will some form of subjective regulation interpretation end up deciding this title fight? It all feels more likely after this weekend.
And though the championship being settled by who gets a fastest lap bonus point wouldn't be as offensive an outcome as the above scenario, I'm also torn between admiring the amount of initiative and cunning teams are throwing at the pursuit of that bonus point and dreading the idea of the title being decided by needless pitstops to throw tyres on and chase purple sectors if somehow the Abu Dhabi scenario becomes that the fastest lap bonus point would make all the difference.
This season has shown we can't call a favourite
Edd Straw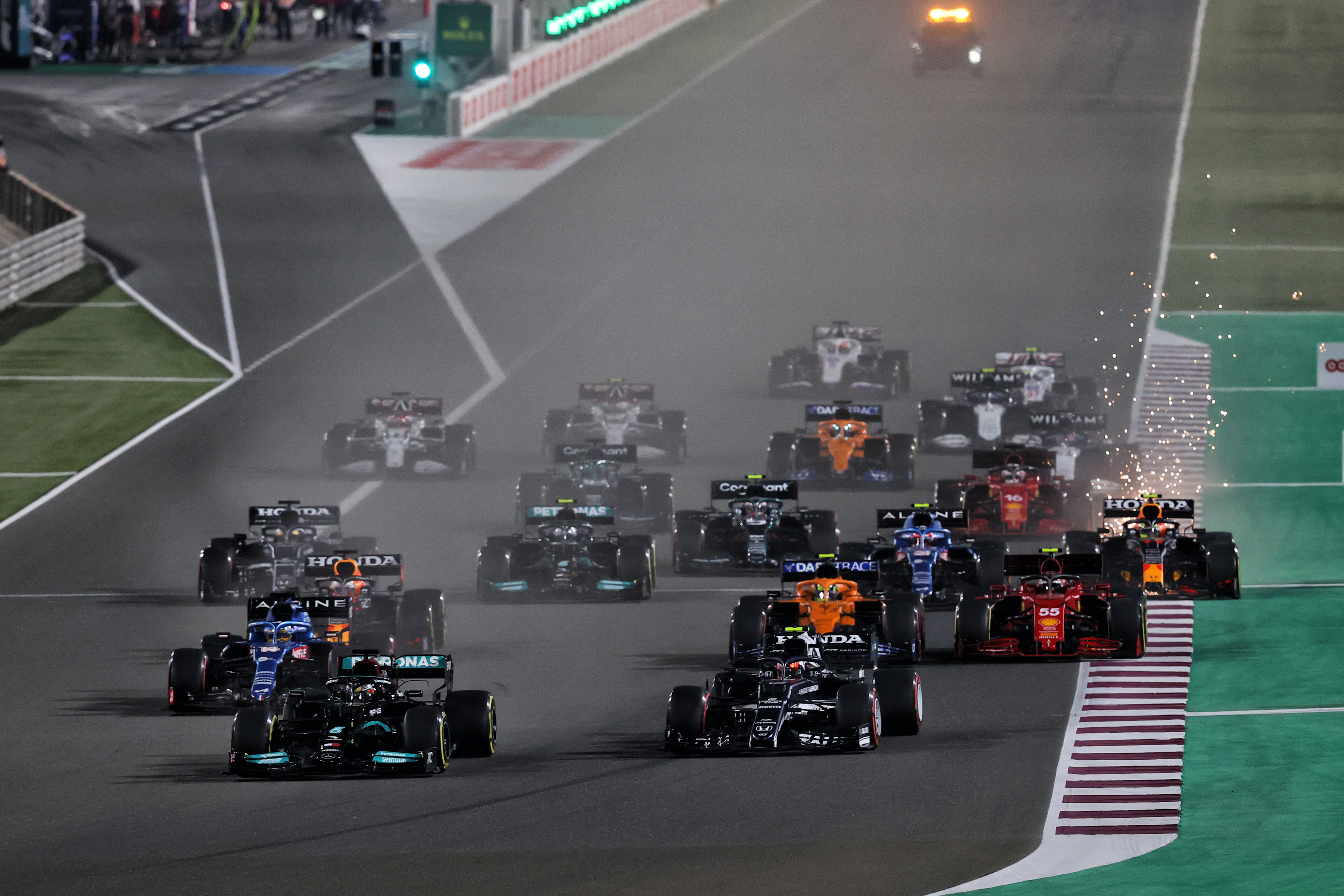 The world championship pendulum has swung repeatedly between Mercedes and Red Bull, Lewis Hamilton and Max Verstappen, this season. Every time it has, it's been tempting to conclude that was the decisive swing and right now that would mean it's there for the taking for Mercedes. But the lesson of 2021 is that every time that happens, there's an unexpected swing the other way. The real lesson is that we should expect this one to go right down to the wire.
In the last nine races, Red Bull and Mercedes have four wins apiece (the interloper being McLaren's Monza win). Brazil and Qatar proved to be mighty for Mercedes, while Red Bull struggled, but that doesn't mean the die is now definitively cast.
A repeat result in Saudi Arabia is certainly possible and the feeling is the Jeddah Corniche Circuit will work well for Mercedes, and if that happens Hamilton and Verstappen will go to Abu Dhabi near-as-makes-no-difference level on points.
With every step, this seems more and more a season that will produce what most people want to see – a winner-takes-all title decider in three weeks time.
No closer to answers than we were at the start
Gary Anderson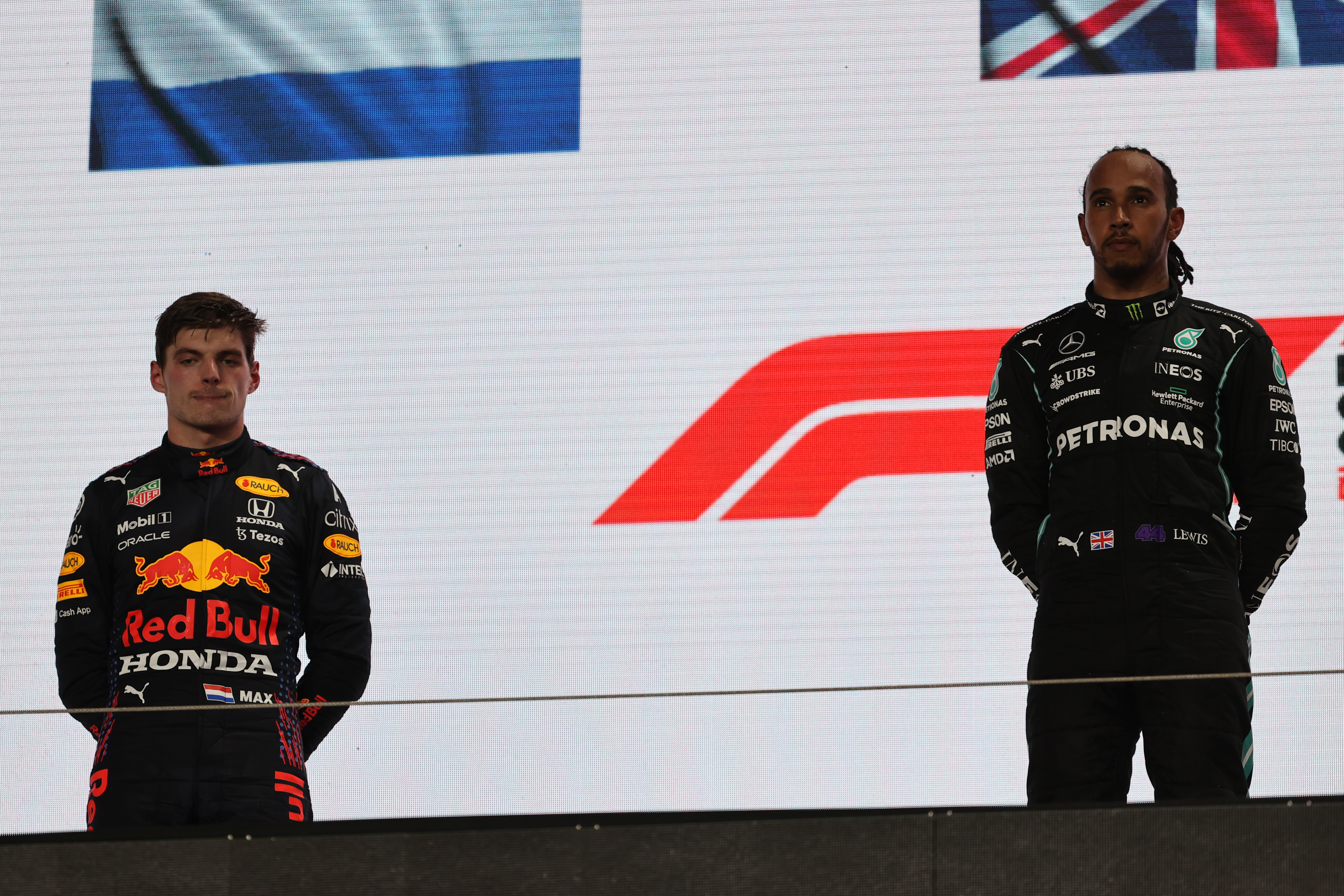 With two races to go and Verstappen only 8 points ahead of Hamilton, it's far from over. Mercedes has shown that it has the upper hand over these last two races so I don't think we are really any closer to knowing who is going to win the drivers championship than we were at the start of the season.
The constructors' is not a lot different, Mercedes is ahead by six points and in general I think it is better at getting double results but Perez is a real racer and is better at overtaking than Bottas so it's going to be very close.
However, it's not only Mercedes with Hamilton and Red Bull with Verstappen fighting each other – it's also down to what influence the 'referee' has on the outcome over these next few weeks.
I don't think I have ever seen so many penalties handed out to the leading contenders for any championship, Everyone will have their own opinion on this but from my point of view, yes, some of them have been justified, but some others are fairly questionable.
It will be interesting to see how much more interference there will be over these last two races. Yes, if anyone abuses the system then action needs to be taken but we would all like to see these two great drivers battle it out from lap one to the chequered flag.
A straight fight is Hamilton's to lose
Josh Suttill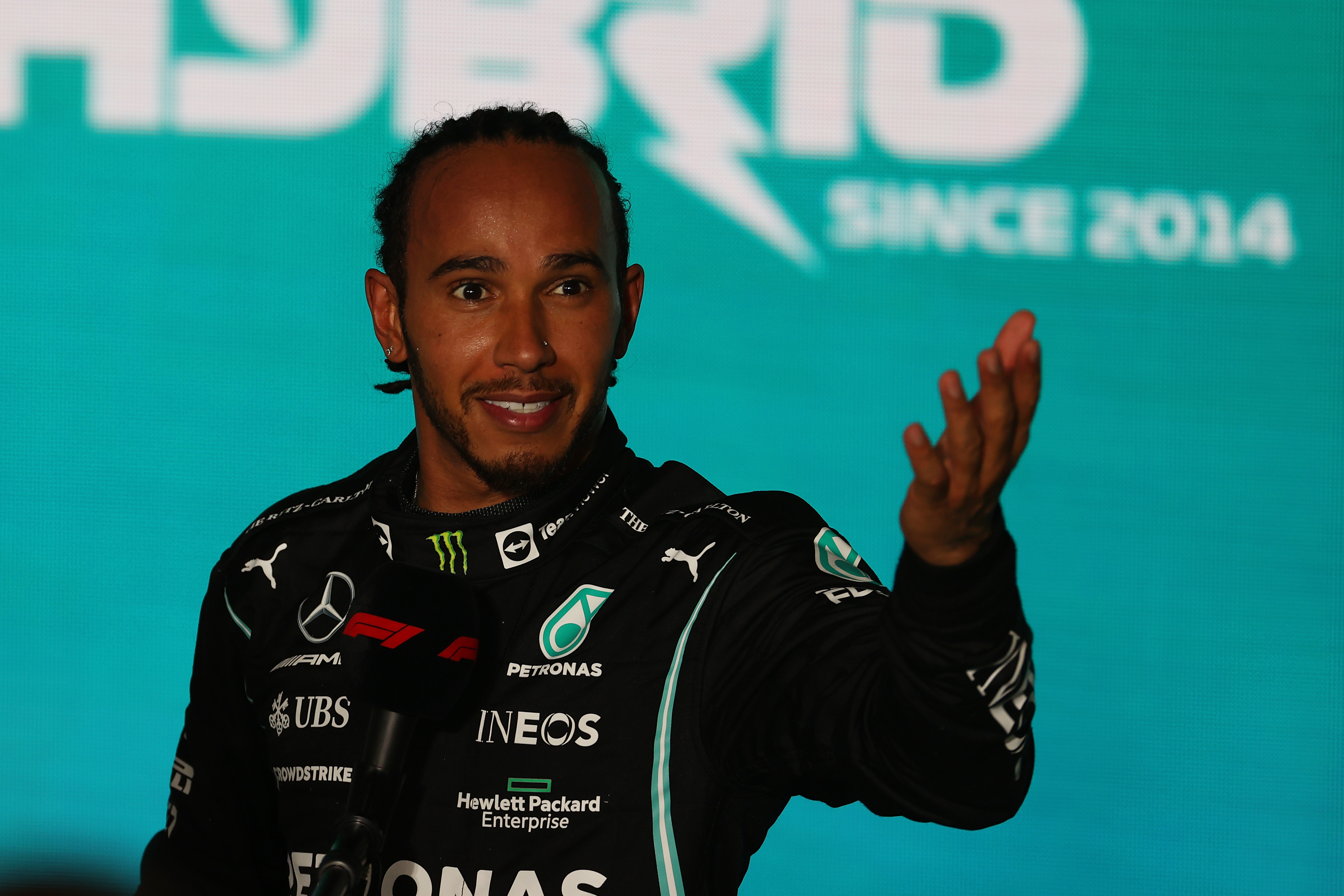 Verstappen may have an eight-point lead but for me, Hamilton is the title favourite. The performance swing Mercedes has enjoyed at the last two tracks has been immense and as both Brazil and Qatar showed, it doesn't matter what Red Bull do with its strategy, this on-form Hamilton and improved Mercedes is incredibly tough to beat.
There's a number of obstacles that of course could still trip up Hamilton, an engine problem or another qualifying DSQ could provide a killer blow, but if it's as straight-forward as this weekend – or even as dramatic as Brazil – Hamilton and Mercedes have the pace to come out on top.
Back-to-back wins at Jeddah and Abu Dhabi are easier said than done, but are fully achievable – especially when you consider that those two tracks should suit the Mercedes even better than Interlagos and Qatar. And that's all Hamilton needs, regardless of what games are played with fastest lap bonus points or the performance of their team-mates, Hamilton/Mercedes's sheer race pace has peaked at the perfect time and it could yield a historic eighth title.