The 2021 Formula 1 season isn't getting any calmer.
Lewis Hamilton and Mercedes took a second straight victory in the Qatar Grand Prix and reduced the world championship deficit to Max Verstappen to eight points with just two races to go.
But that relatively straightforward win had a backdrop of week-long arguments over F1 officiating, and a race littered with punctures that produced a shock and heroic podium finisher, and concluded with a title-chasing team boss being warned by the stewards.
As ever, we've selected the winners and losers from the event.
WINNERS
LEWIS HAMILTON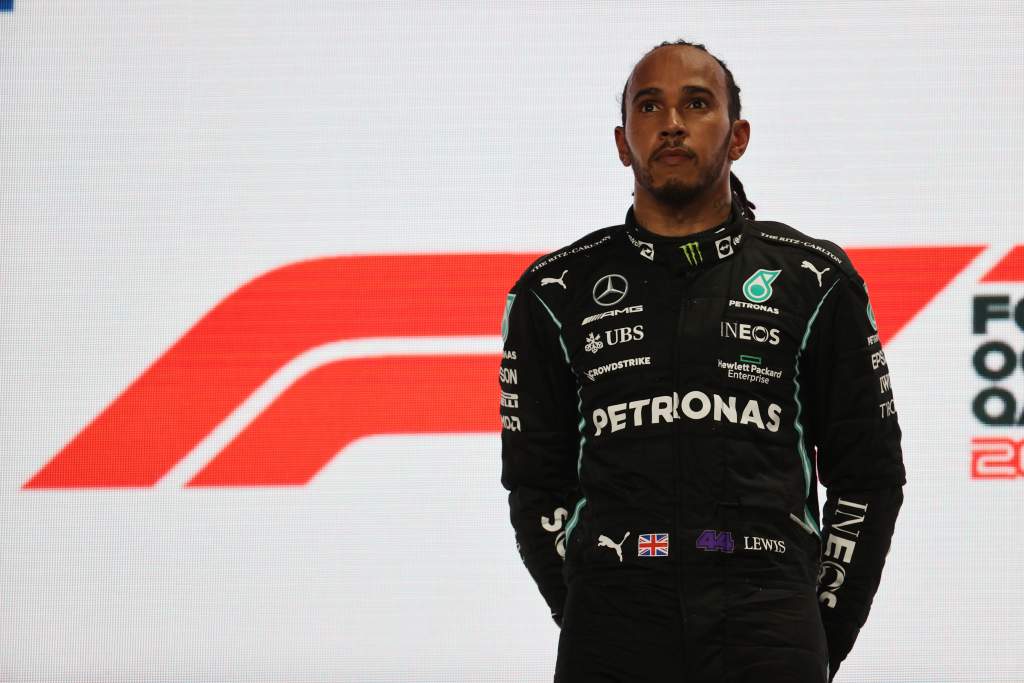 Just two weeks ago, Hamilton looked in danger of losing touch with Verstappen in the battle for the drivers' championship.
But a faultless drive in the inaugural Qatar GP, leading from pole position in what he described as a "lonely" race, means he's now just eight points down in the standings.
The Mercedes was certainly the fastest car, but Hamilton nailed the start and didn't put a foot wrong on his way to victory number 102.
That made it two wins in a row for Hamilton and Mercedes, who have hit top form at the perfect time in the season. – Edd Straw
MAX VERSTAPPEN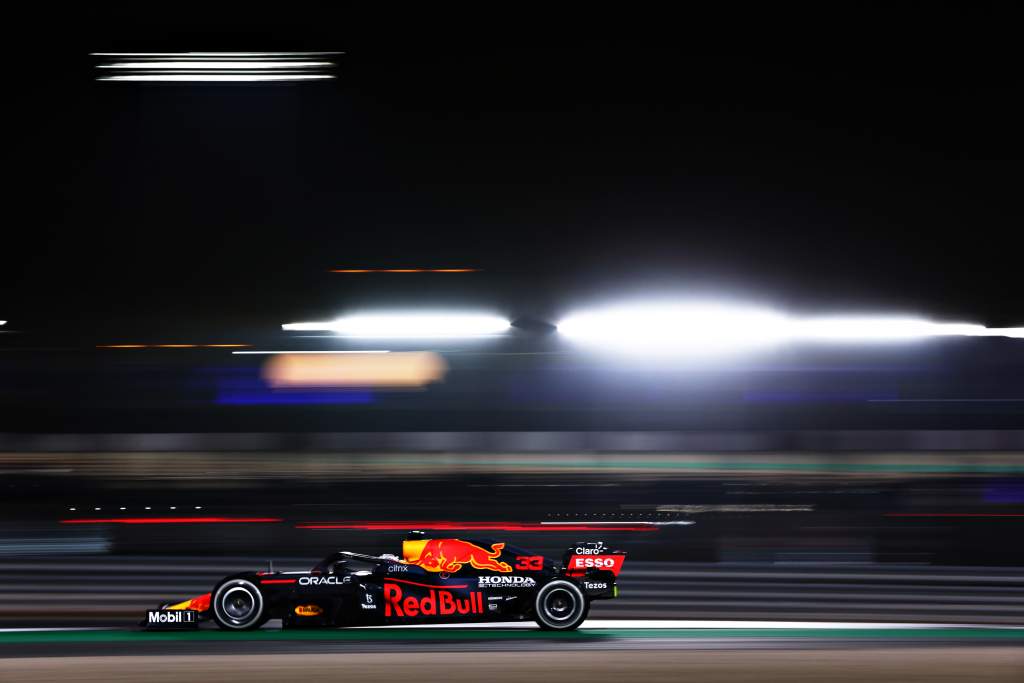 While Verstappen was unable to do anything about Hamilton's pace, this wasn't a weekend where he could aspire to win without a huge slice of luck.
But given his five-place grid penalty, which put him seventh on the grid, this was – as team principal Christian Horner described it – an outstanding piece of damage limitation.
Verstappen jumped to fourth at the start, briefly being squeezed off the track entering Turn 3 by Fernando Alonso. At the end of lap three, he passed Pierre Gasly when the AlphaTauri driver ran wide in the last corner and was slow on the straight, then he grabbed second from Alonso with a DRS pass completed just after the start line on lap five.
By then, he was four seconds behind leader Hamilton and could do nothing to close the gap, which gradually extended as the race progressed.
The late virtual safety car allowed Verstappen to pit for softs and set fastest lap on the last lap, although he would have had the bonus point even if he hadn't done that. – ES
FERNANDO ALONSO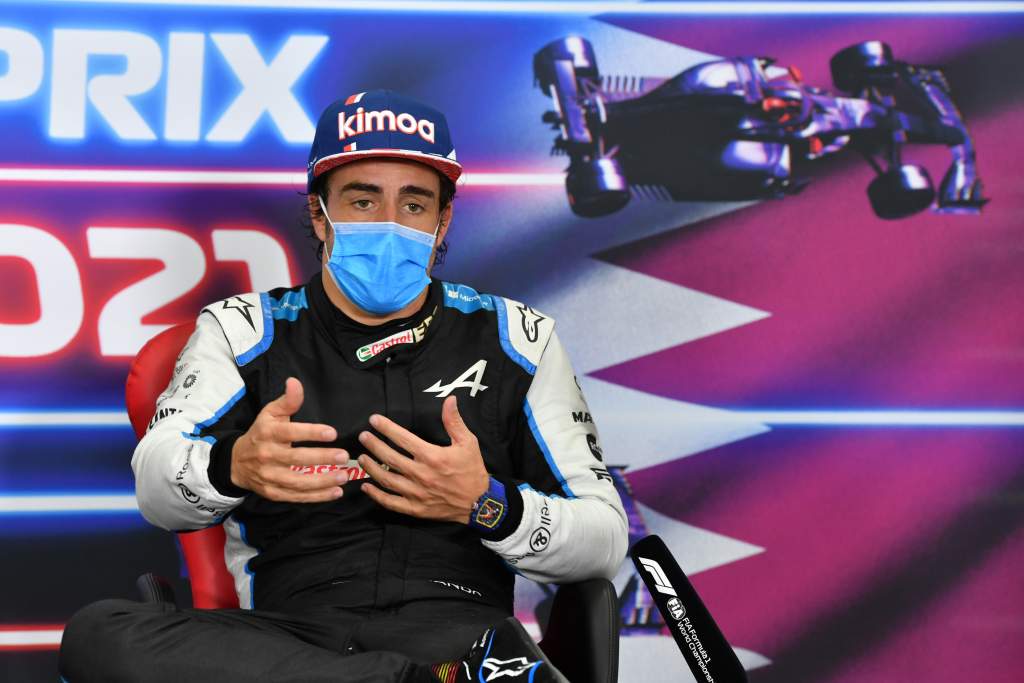 A total of 2675 days since he last stood on a Formula 1 podium for Ferrari in the 2014 Hungarian Grand Prix, Alonso returned to the rostrum with a superb drive to third place.
From the start of the Qatar weekend, Alonso loved the circuit, describing it as fantastic and saying he could drive round it all night.
He converted that into fifth in qualifying, which turned into third on the grid thanks to penalties and then a brief spell in second place after overtaking Gasly on the first lap.
Inevitably, he was soon passed by Verstappen but with Alpine confident about the wear rate of the troublesome front-left Pirelli, Alonso committed to a one-stopper and switched to hards on lap 23.
With Red Bull putting Sergio Perez onto a two-stopper, Alonso and Alpine's confidence duly paid dividends.  – ES
FERRARI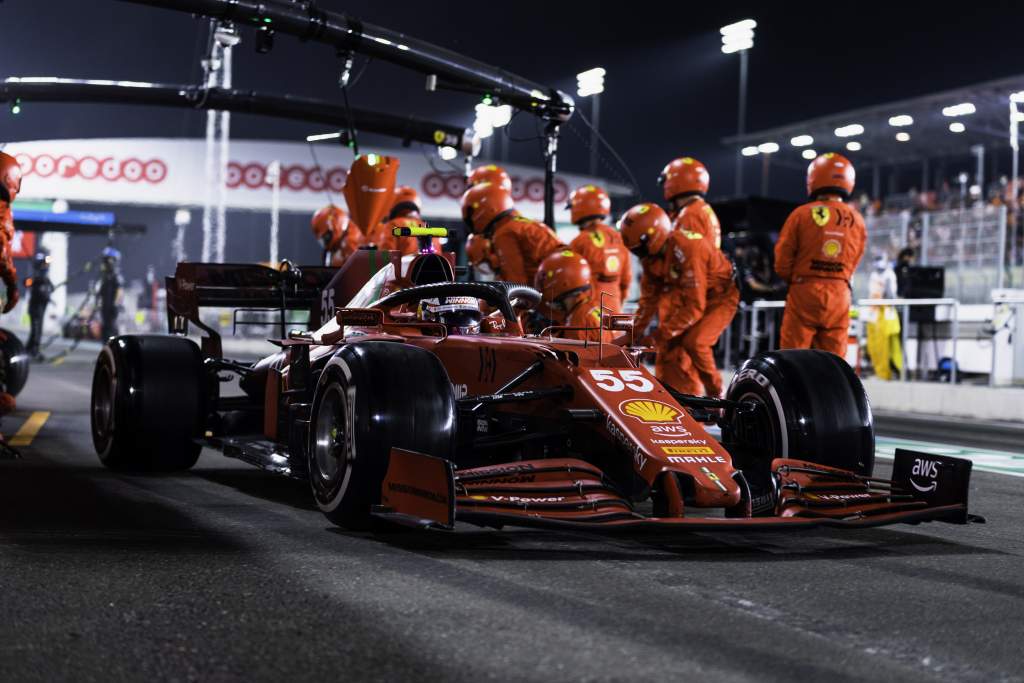 In the interest of full disclosure, Ferrari was in the loser section of the initial mock-up of this feature, even after the Lando Norris puncture – and only an editorial brawl debate did it get switched into the winner column.
Ultimately, most at Maranello won't be losing much sleep over the result. Ferrari's two one-stopping cars kept its tyres alive and finished within the top eight, a result the team would've probably taken a day prior, given it ended up having to change a cracked chassis on Charles Leclerc's car.
It is also now 39.5 points up on McLaren in the battle for third in the constructors' standings, which, for all intents and purposes, is game over.
But the car's performance was nothing to write home about, and it can't be too reassuring that the SF21 can still look like this post-engine upgrade – getting shown up by Alpines, Aston Martins and McLarens.
Yes, this generation of cars is history in two races' time, but finishing 80 seconds behind the winner with both cars doesn't inspire a huge amount of confidence about the design team. – Valentin Khorounzhiy
LOSAIL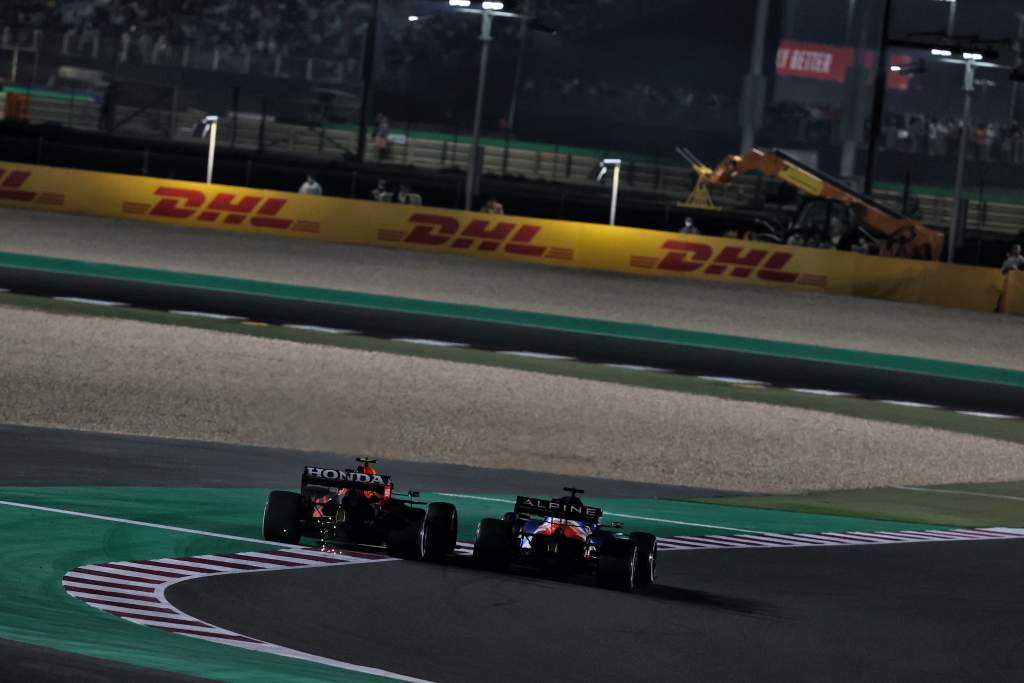 Also in the interest of full disclosure, the Qatar GP has been advertising on this very website, which is something we felt imperative to bring up given the rest of this entry is about to be quite positive.
Those two facts are not connected. If the race was a total procession, we would've had no qualms saying so, and indeed that was very much the expectation heading into Sunday.
And yet, for one reason or another, it really seemed to work out. Cars could follow each other decently well, there was no shortage of overtaking, and while plenty of them were of the routine DRS variety, there was some proper wheel-to-wheel action both into the Turn 1 braking zone and completely removed from the DRS zone altogether.
None of that fixes the fact the track looks pretty flat and middle-of-nowhere, and that it's very easy to confuse for Bahrain. And while as a MotoGP venue it has the two unique selling points of being the season opener and a rare night race (in addition to providing really good bike racing), neither of those apply for F1.
The fact Losail is a stop-gap venue before Qatar establishes its all-new purpose-made F1 circuit means the issues will probably remain as they are for now – but at least they aren't compounded by bad racing. – VK
LANCE STROLL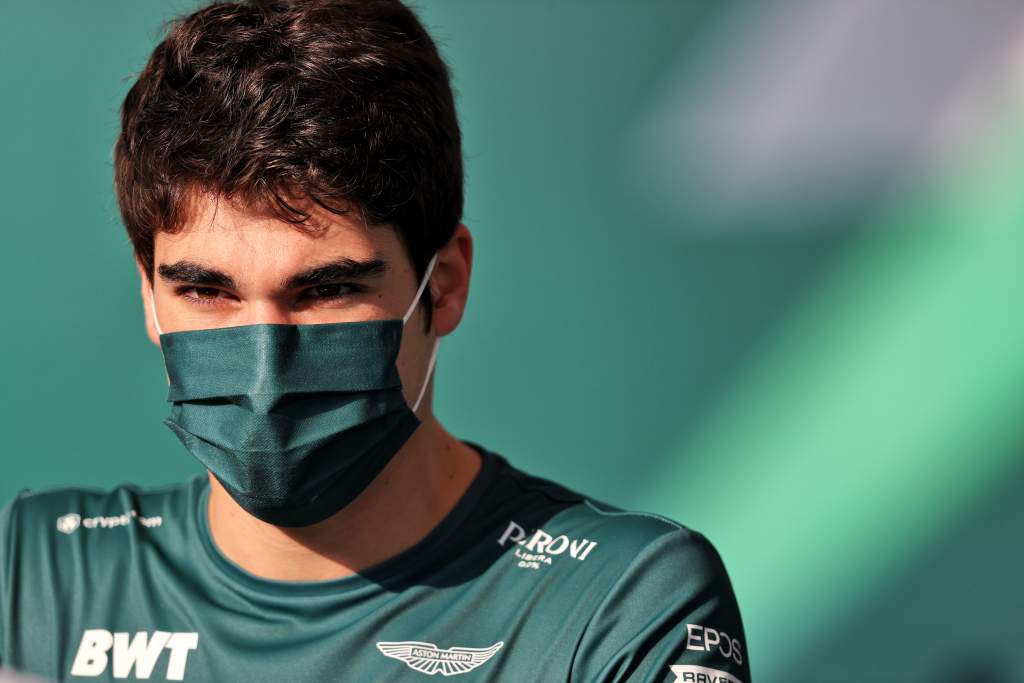 Both Aston Martin and Lance Stroll needed this. The team had been effectively cut adrift of any sort of meaningful battle in the constructors' championship, and the driver had contributed to that by scoring just two points in the past five races. Just on Saturday, in third practice, Stroll was loudly exclaiming that the car was "s**t" on team radio.
In that context, sixth place with a gutsy, competitive drive from 11th on the grid is a nice palette-cleanser for the Canadian, who is now a much more respectable nine points off team-mate Sebastian Vettel.
Vettel himself, though only 10th, will be pleased with his recovery, considering he got stuck behind Bottas off the line and then forced out wide at the first corner. – VK
LOSERS
VALTTERI BOTTAS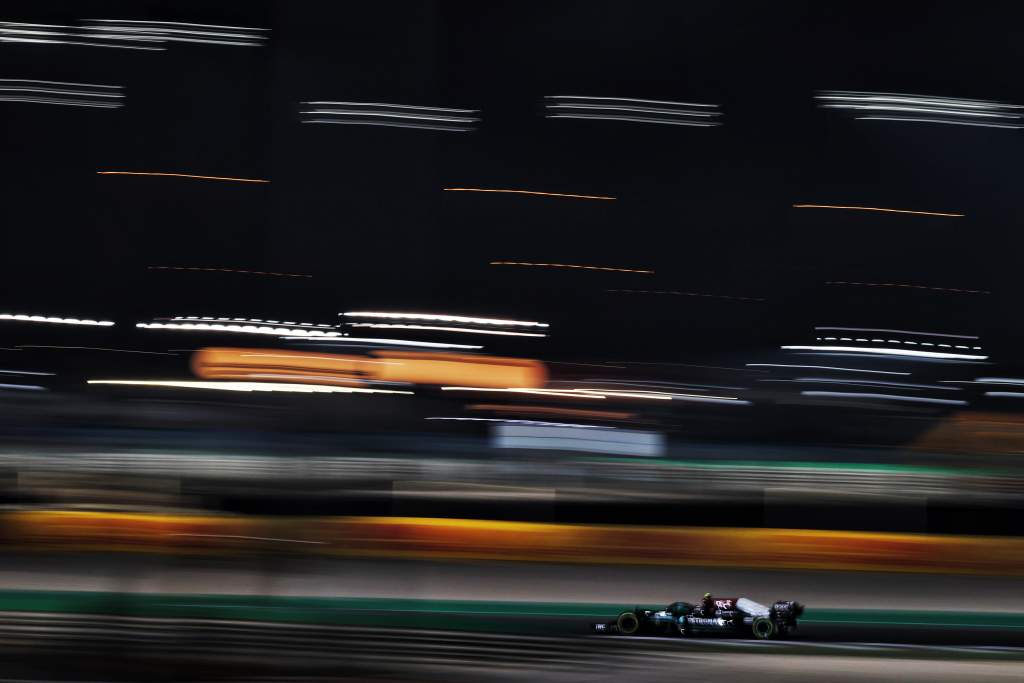 Remember when Mercedes boss Toto Wolff and Bottas talked of how the Finn felt he needed more encouragement over team radio? The very firm "pass these cars" exhortation Wolff gave Bottas in the early laps – as his Red Bull counterpart Perez hacked his way through the midfield traffic and Bottas conspicuously didn't – sounded more like a frustrated telling off than inspiration.
But Bottas looked like he was going to rescue the situation, put that poor first lap behind him, and potentially salvage a podium from a race where he'd ended the first lap only 11th – at least until he became the first puncture victim.
The fact he had to retire his damaged car from outside the points rather than having a shot at a comeback charge or even fastest lap was a final kick. – Matt Beer
F1 OFFICIALS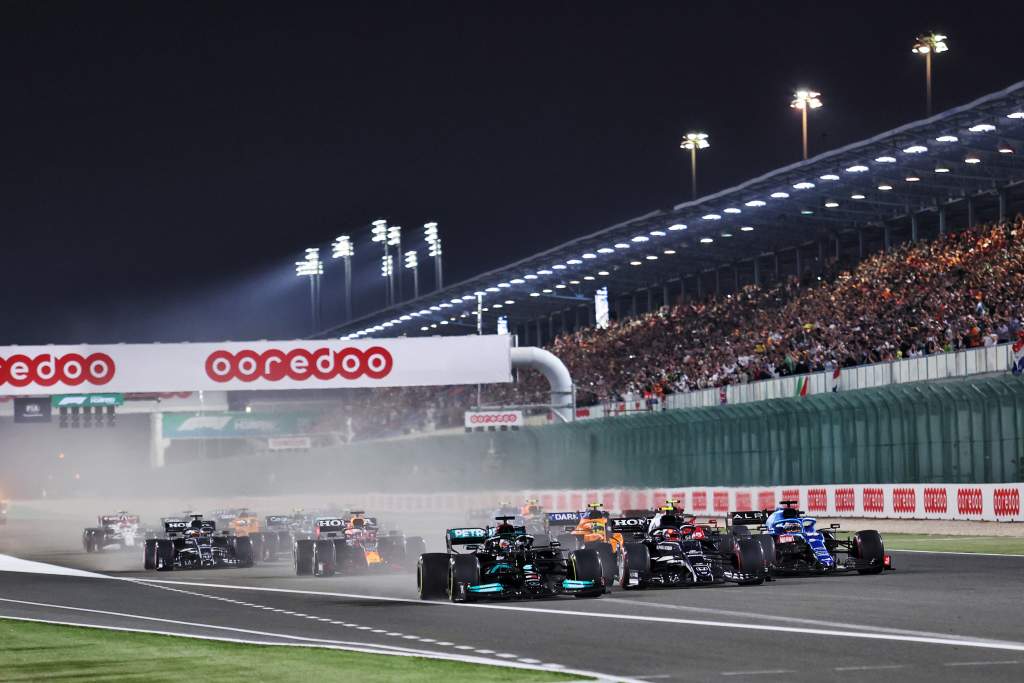 For the second weekend in a row, fans went to sleep after qualifying not knowing what the actual starting order for the race would be.
As with the investigation into Hamilton's rear wing post-qualifying in Brazil, the FIA took far too long to decide on the potential yellow flag rule breaches by Verstappen, Bottas and Carlos Sainz in qualifying.
Just 90 minutes before the grand prix is not the right time for a crucial twist in the championship tale to be announced in such a prestigious and professional series.
Verstappen's incident was made all the worse by the mixed messages from the FIA during the closing stages of Q3, with a confusing mixture of 'all clear', single-waved yellows, double-waved yellows and no dashboard or GPS warning in the moments following puncture-stricken Gasly grinding to a halt.
Horner's comments surrounding that incident earned him a summons to face the F1 stewards and he apologised for them. They were over the line but the roots of his frustration hold some weight.
The FIA's response to the Verstappen/Hamilton incident in the Brazilian GP has also been frustrating.
A much-anticipated drivers' meeting on the Friday of the Qatar GP yielded "no outcome" and only led to disappointment and bewilderment from the majority of the drivers over what is and isn't allowed in wheel-to-wheel combat.
The FIA and F1 can only hope that those grey areas have no bearing on the outcome of the title fight, ahead of a likely long winter of talks to seek clarification on what's actually acceptable. – Josh Suttill
DANIEL RICCIARDO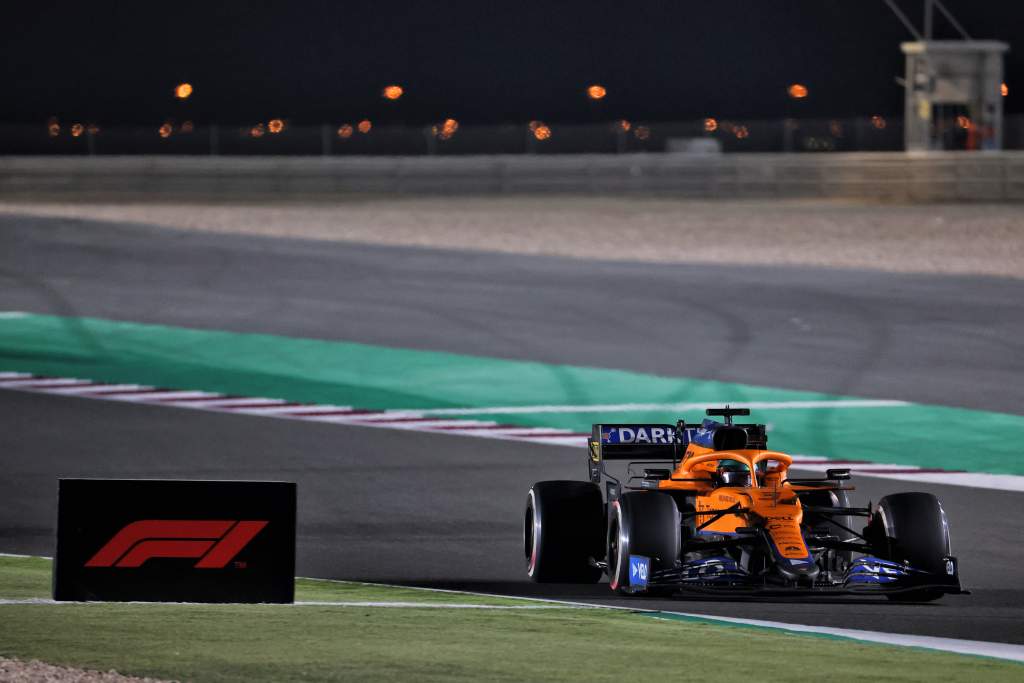 Daniel Ricciardo's pointless streak extends to three races after a fairly anomalous Qatar GP where he had no answer for the pace of his McLaren team-mate Norris.
For whatever reason, Ricciardo struggled all weekend at Losail, describing himself on Saturday as "handcuffed" while driving his McLaren through some of the long corners.
In the race, Ricciardo had to do some bizarre extreme fuel saving due to fuel warning messages that would later prove to be incorrect. His one-stop strategy and unnecessary fuel conservation left him 12th at the chequered flag, and he finished over 30 seconds behind Norris despite his team-mate suffering a puncture.
This recent semi-slump is a shame to see after Ricciardo's apparent post-summer breakthrough promised so much and initially delivered a lot in the shape of the Monza win. – JS
ALPHATAURI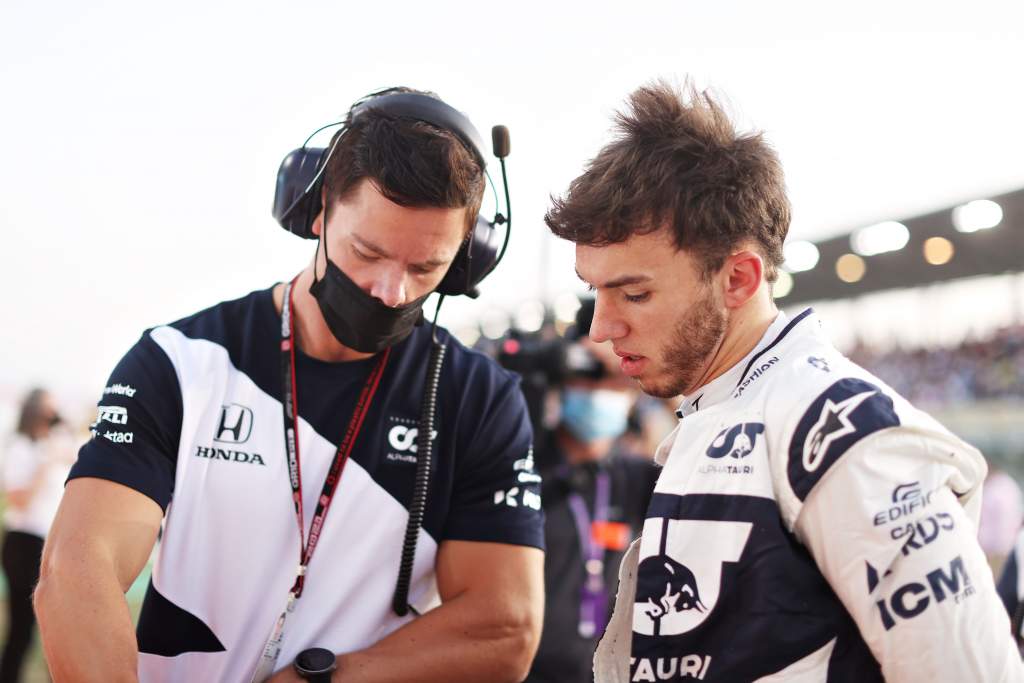 The two-stop strategy looked like a mistake – it's probably no coincidence that the only cars that could really afford to get away with it were the Mercedes and Red Bull escaping into the distance out front.
But then again, it's not like the AlphaTauri looked even a little bit fast in race trim, from the very start.
So even if front-row starter Gasly's suboptimal early stop wasn't a necessary evil and was simply an overreaction to his lack of pace, it's hard to imagine AlphaTauri would've got much more out of the race by one-stopping.
Gasly, after all, came out behind Vettel on fresher mediums in the end, and wound up finishing over five seconds off. And speaking after the race, he sounded pretty confident that the extra stop didn't really end up mattering.
The pace was not there – and given the track proved more conducive to overtaking than expected, there's not much you can do about a fundamental laptime problem.
With Alpine scoring 25 points to draw 25 points clear, AlphaTauri's chances of fifth place in the championship have probably evaporated in one fell swoop. – VK