Mercedes team principal Toto Wolff believes Lewis Hamilton's pit-entry crash during Q3 did not cost either driver the chance to do a second push lap on slicks during Russian Grand Prix qualifying.
Hamilton and Bottas ended up fourth and seventh respectively thanks to their times set earlier in the session on intermediates, with McLaren driver Lando Norris taking a surprise pole position.
But despite Bottas suggesting after qualifying that time he lost waiting in the pits because Hamilton's car was blocking the pit box having the front wing changes, the timings mean it wasn't possible.
"There are these situations which are really unfortunate," Wolff told Sky Sports F1.
"It's not even that we made a mistake or the drivers contributed to it. We were the first cars out in the session and that's why we were in a sequence where either we would have aborted the last two runs on the intermediate to get two soft runs in or play it safe and finish the lap, which we did.
"And at the end, even without Lewis's kiss on the wall we wouldn't have been able to do two laps."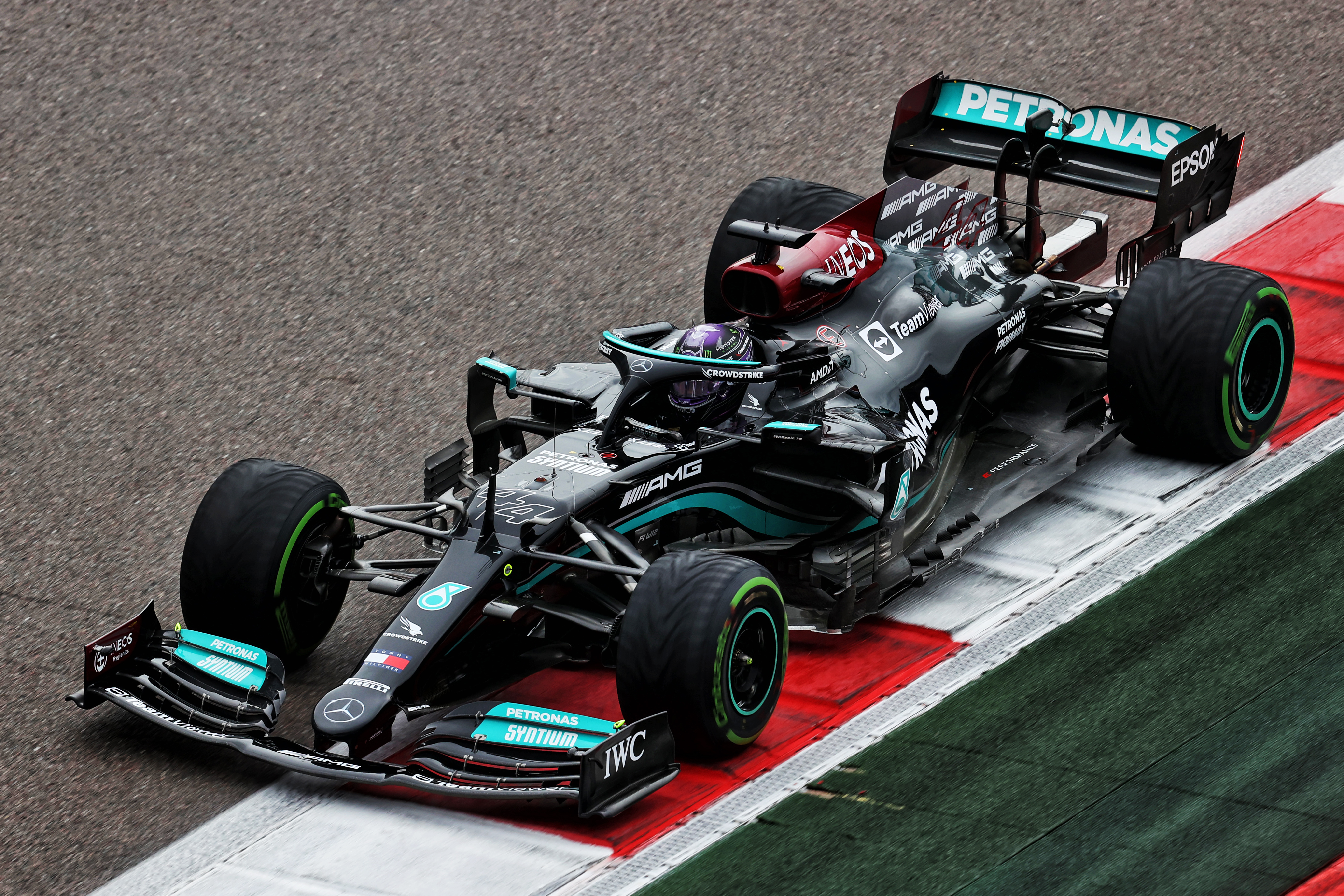 Bottas, speaking immediately after the session, suggested that the timing of the stop, combined with the delay, did cost him.
"I think we came maybe a bit too late, some others came earlier for the slicks," said Bottas.
"And we had the issue on the pitlane with Lewis's car, so we missed having two laps, we only had one.
"In the one lap, couldn't get the tyres to work, second lap would have been quite a big step. That's the biggest difference and disappointment today."
Although Bottas lost 30 seconds, the chequered flag was shown when he was 44 seconds into what proved to be his final lap. He, therefore, fell approximately 63 seconds short of completing that lap.
While his outlap was around 30 seconds slower than normal thanks to the time lost in the pits, he would have needed to achieve an impossible lap time to have made it.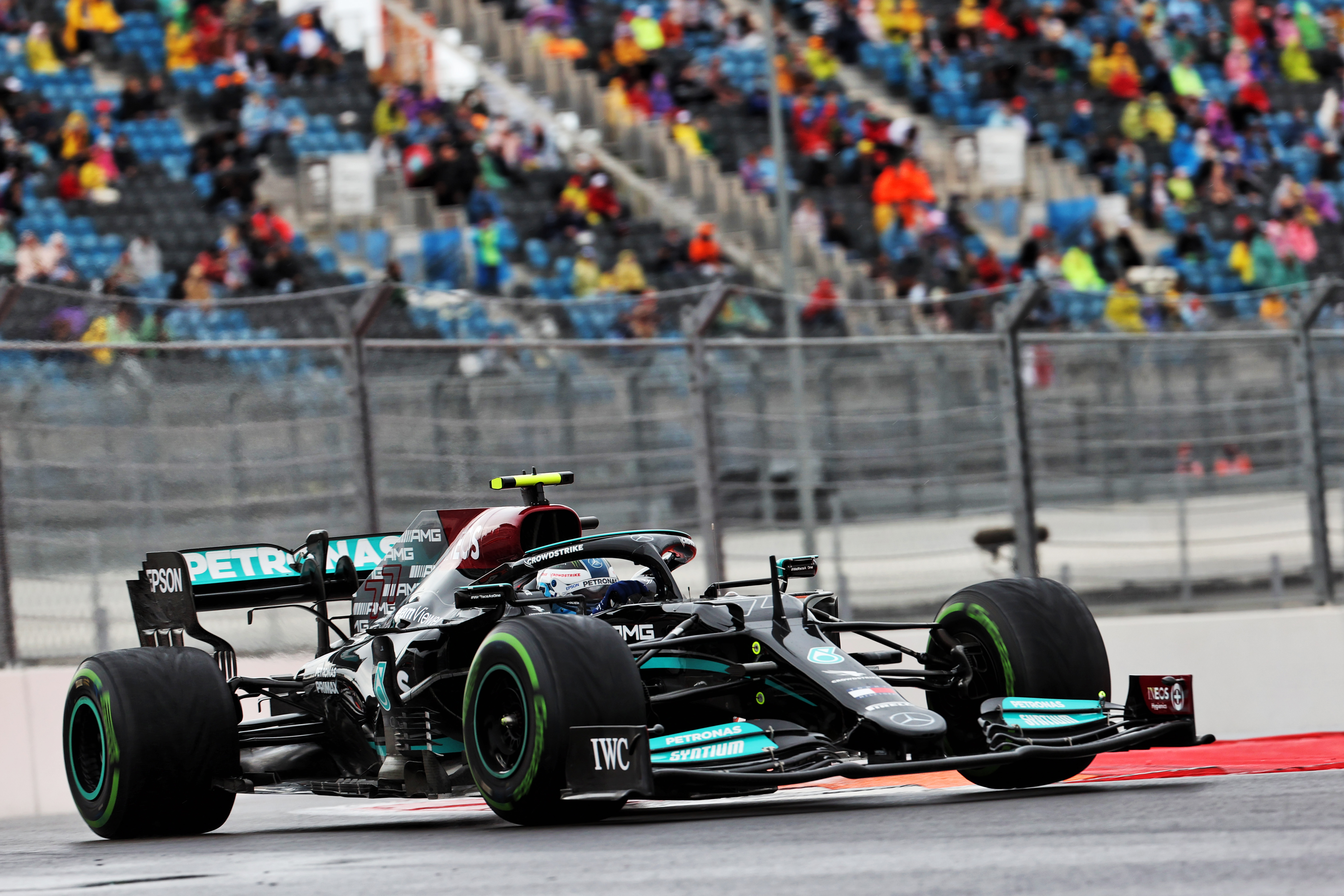 Hamilton lost a total of 70 seconds through the incident, and wouldn't have made it in time for a second flying lap no matter the speed of his outlap. Meaning his crash didn't cost himself nor Bottas a second lap.
Hamilton said his final lap was "horrible" thanks to the lack of tyre temperature and he spun and lightly touched the barrier at Turn 16 before recovering the parc ferme.
But he accepted responsibility for the crash in the pit entry, which broke his front wing but based on the team's initial evaluation did not cause any suspension damage.