Formula 1's British Grand Prix has been red-flagged after a huge multi-car crash on the opening lap that eliminated George Russell, Zhou Guanyu and Alex Albon.
Russell had a sluggish launch on the hard tyres and was quickly passed by a soft-tyre shod Nicholas Latifi off the line.
He moved across while trying to defend from Zhou, but didn't anticipate Gasly squeezing between them and it triggered a collision between Zhou and Russell that sent Zhou upside down into the gravel and towards the barrier.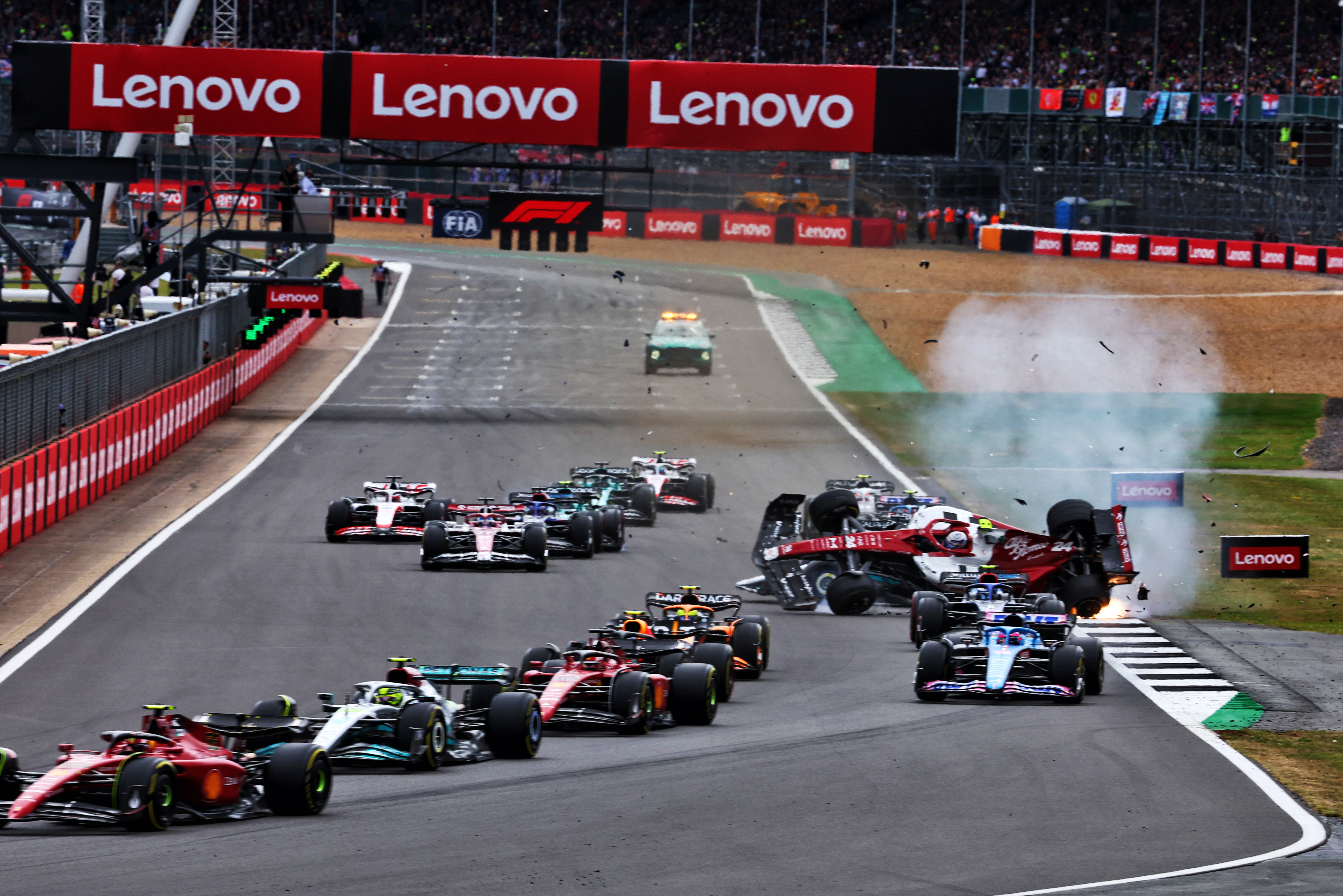 The Alfa Romeo travelled upside down across the run-off area then went over the tyre barrier and into the debris fence, before bouncing back and landing upside down between the fence and barrier.
Gasly said on the radio that he was "sandwiched" by Zhou and Russell.
Footage showed Albon and Russell emerging from their cars while SkySportsF1 reported that Zhou "is on a stretcher but is moving, and his Alfa Romeo team say he's OK".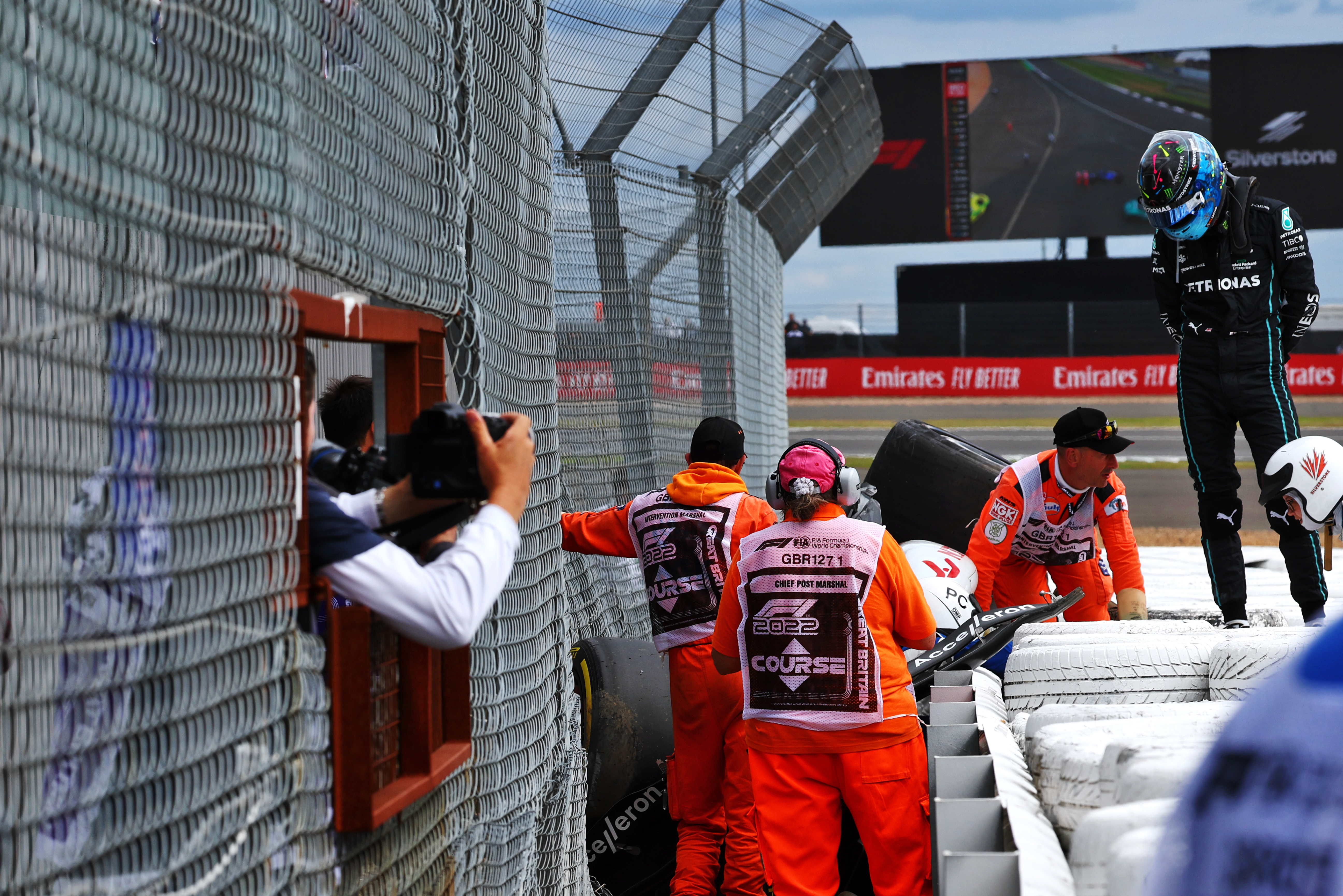 The FIA then advised that Zhou and Albon had both been taken to the medical centre at the track for evaluation and were both conscious. Albon will now go to Coventry Hospital for further precautionary checks.
A radio message from Alfa Romeo to Zhou's team-mate Valtteri Bottas later said "so update from medical centre, Zhou is conscious, he is talking, there are no fractures and considering the circumstances, he's pretty good, pretty well."
Albon was sent spinning into the pitwall by Sebastian Vettel in the chain reaction crashes behind while Esteban Ocon and Yuki Tsunoda picked up significant damage as Albon's Williams rebounded into them but were able to return their cars back to the pits.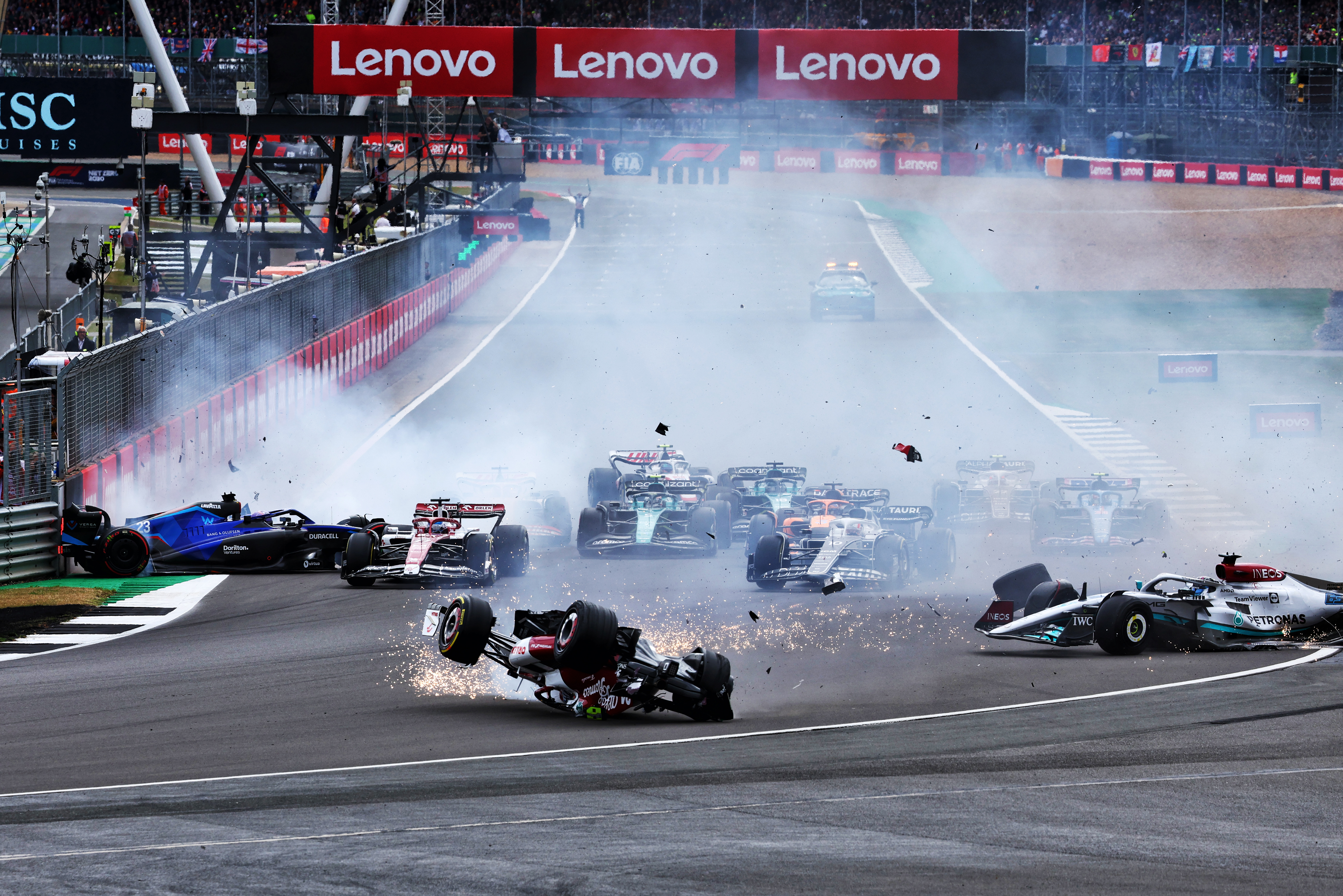 Prior to the red flag, Max Verstappen had jumped first time F1 polesitter Carlos Sainz for the race lead while Lewis Hamilton jumped from fifth on the grid to third place.
Charles Leclerc dropped to fourth place while Fernando Alonso moved up to fifth ahead of Sergio Perez, Lando Norris, Latifi, Valtteri Bottas and Daniel Ricciardo.
But the order will be reset to qualifying positions for the eventual restart, meaning Sainz reclaims pole. Russell, Zhou and Albon have been removed from the official grid.