The red flag at the start of Formula 1's British Grand Prix appears to have coincidentally prevented a dangerous situation following an attempted track invasion.
A first-lap incident involving Zhou Guanyu, George Russell and Pierre Gasly turned Zhou's car upside down before they had even reached the first corner and caused an immediate suspension.
While the aftermath of that crash was being dealt with under an immediate red flag, it emerged that several people had got onto the circuit on the Wellington Straight ahead of the second lap.
Fortunately, the rapid suspension of the race meant the cars returned to the pitlane at the end of lap one and so never reached that part of the circuit a second time while the track invaders were present.
Though an F1 and FIA statement said these people only "attempted to enter the track" after the start, images from fans trackside appear to show the protestors sitting on the circuit.
"These people were immediately removed and the matter is now being dealt with by the local authorities," F1 and the FIA said.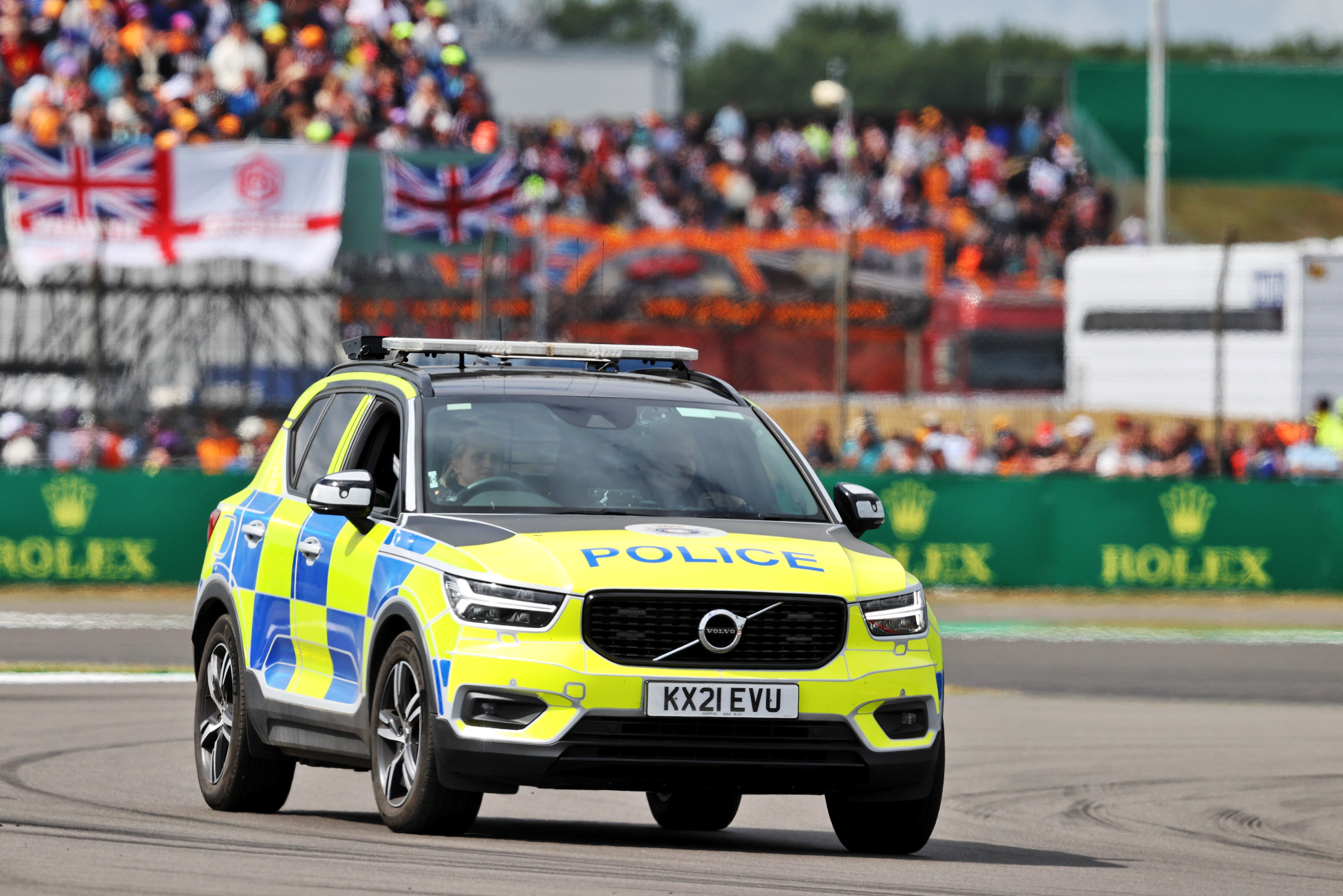 Environmental group Just Stop Oil claimed on its social media channels that it was responsible for the incident.
Northamptonshire Police had warned ahead of the weekend that "credible intelligence" informed them that protestors were planned to enter the track during the grand prix.
Protests have taken place at Silverstone before.
In 2003 a priest got onto the circuit and ran down the Hangar Straight during the grand prix.
Most recently, in 2020, the police arrested four Extinction Rebellion environmental protesters who snuck onto the circuit to hang an "Act Now!" banner.