Charles Leclerc and Max Verstappen were destined for this. Not just fighting for a Formula 1 title but fighting against each other for it.
Ferrari and Red Bull have had their hands on two prodigious talents for a few years now. Though we were given glimpses of what a Leclerc/Verstappen F1 rivalry could look like in 2019, circumstances generally conspired to keep them apart for a while. Until 2022.
This is a revival of a contest that dominated their formative years, now revived with the stakes as high as possible.
"It's going to be very close," says Leclerc. "It's always been very close, especially in the junior categories.
"In karting I remember it was either me or him and that's why we hated each other at one point because very often it didn't end in the best way possible."
A decade ago, Verstappen and Leclerc were carving out reputations reputations as two of the most exciting – if not the most exciting – talents in European karting.
It's hardly unusual for two karting rivals to make it to F1. Generally, though not always, the cream rises to the top. However, how often do you see two athletes who have been adversaries since they were 12 years old go on to fight for the ultimate prize in their sport?
The Verstappen and Leclerc back story is a particularly rich one, with other drivers – George Russell and Alex Albon, for example – weaved in as well. Sometimes they would fight each other for titles, sometimes they would just rack up different trophies between them.
"We basically grew up through go-karting from, I think, 12 years old," says Verstappen.
"And of course, we were very similar in age. So, we already had a lot of go-karting battles.
"But also, we made our way to Formula 1. Not only the two of us, a lot of drivers we know, we already saw each other at the go-karting tracks, and now we're all here in F1, basically fighting with top teams.
"It's really nice to see that and I hope, of course, it can continue for a long time."
Verstappen won the WSK Euro Series in the KF3 category two years in a row in 2010 and 2011 and was the 2010 World Cup runner-up (to his future Red Bull F1 team-mate Albon!).
Leclerc won the 2011 World Cup a year later (Verstappen retired from that race) and the CIK-FIA Karting Academy trophy, which Verstappen didn't contest.
Together they hopped between various senior direct-drive and gearbox kart categories, where Verstappen's CV is littered with victories.
Across 2012 and 2013 he won the WSK Master Series and Winter Cup (twice) in KF2, the European Championship in KF, the WSK Euro and Masters Series in KZ1 and KZ2, and took his crowning glory of becoming the European and World champion in KZ.
Leclerc's record was a little more modest, with the highlights being winning the 2012 WSK Euro Series in FK2 and finishing runner-up in the category's European championship the same, finishing runner-up to Verstappen in the 2013 World KZ final, and winning the 2013 Winter Cup in KZ2.
But he was still very much a fixture at the front of these showpiece events. And it was in Leclerc's title-winning WSK season in 2012 that the two drivers had their most infamous run-in.
It was the second event of that season, at Val d'Argenton. Leclerc led the KF2 standings after the opening round at Sarno, where he had won the final after poleman Verstappen had spun in soaking wet conditions.
At Val d'Argenton, Verstappen and Leclerc started on the front row for their penultimate qualifying heat. During the race, Leclerc hit Verstappen and overtook him. Verstappen retaliated immediately by "destroying" Leclerc – the Monegasque's word – and dropping him down the order.
Leclerc recovered to finish second on-track but the animosity didn't stop there. He caught Verstappen after the chequered flag and slowed down to remonstrate against his rival. The two made enough contact while Leclerc was gesticulating to bump Verstappen off-track and into an enormous puddle.
Both drivers were disqualified from the heat – Verstappen for his in-race retaliation, Leclerc for the unnecessary afters.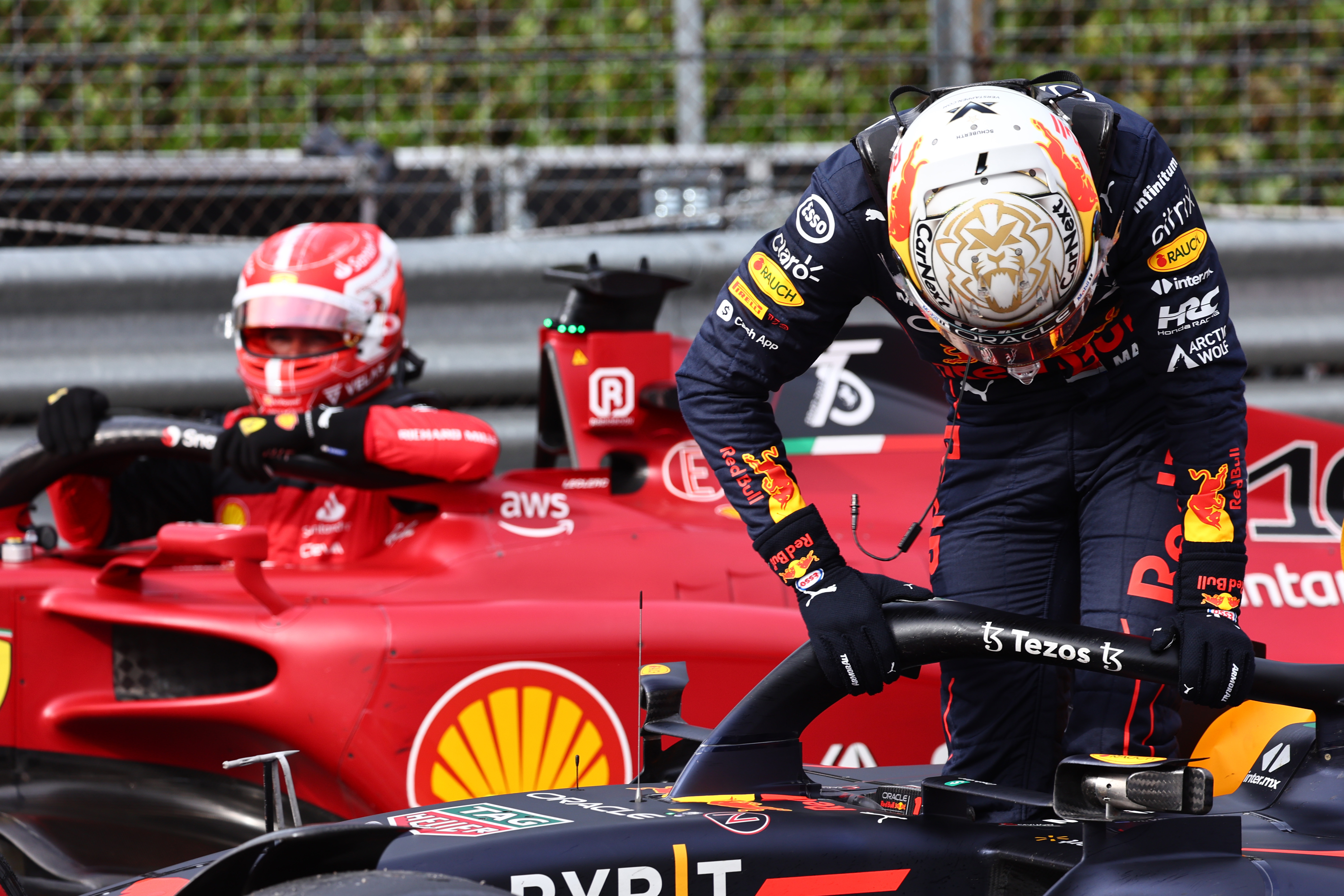 This is where the hatred was probably strongest. Now, a decade later, both admit such run-ins can be laughed about.
"It's a very different situation," says Leclerc.
"We have matured a lot, we are much older. At this time there were episodes which make us hate each other, I'm pretty sure, in some occasions. But then you grow up.
"Obviously, we've both achieved one of our dreams, which was to arrive in Formula 1. And at that time, it was just a dream. Everything looked impossible.
"So, it's great now to be fighting in Formula 1, and there's a lot of respect for each other. It has changed for sure."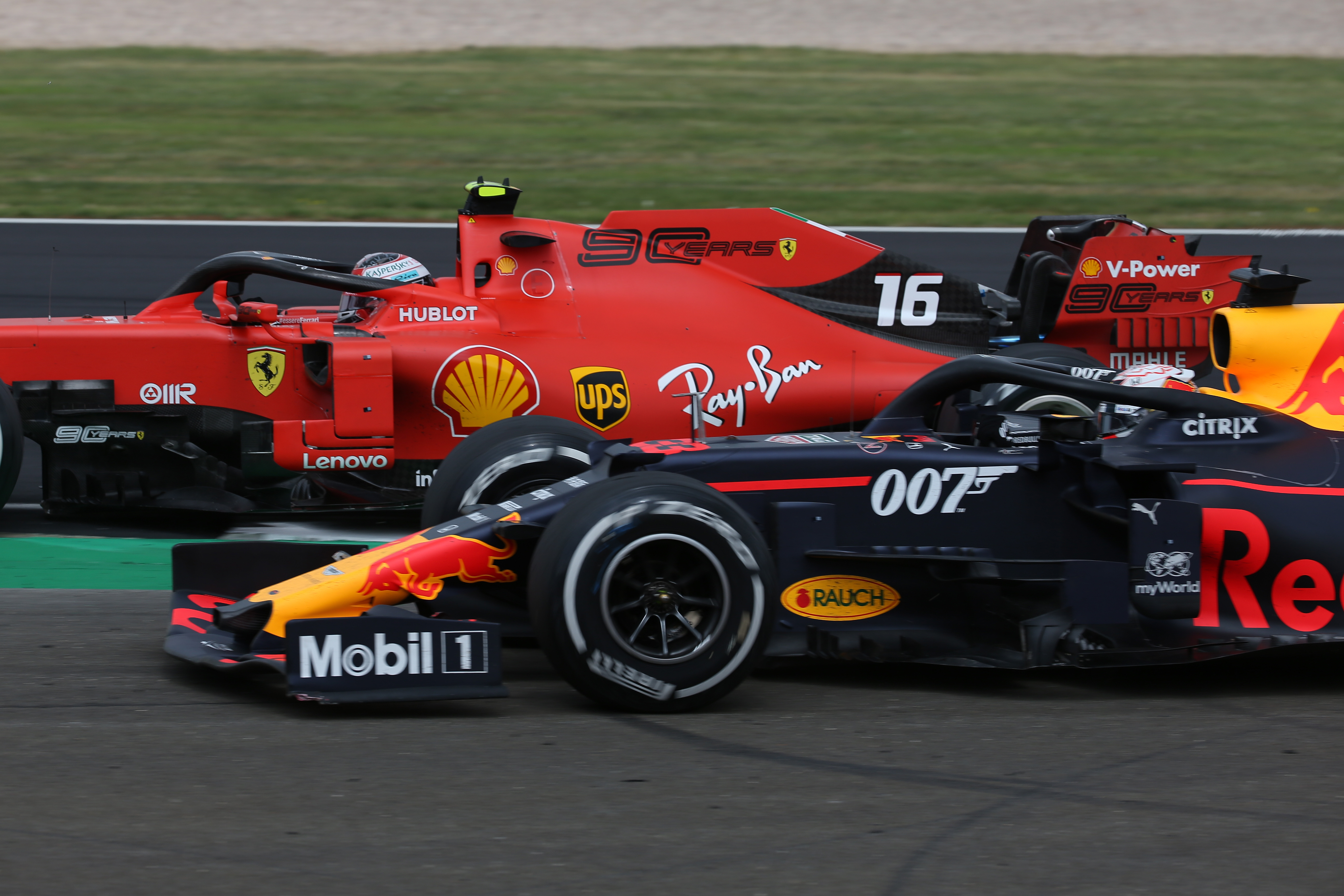 The only time before this season they really went at it was in 2019, chiefly in an intense pair of mid-season battles. Their fight for the Austrian Grand Prix victory redefined F1's racing rules at the time. Two weeks later they got their elbows out again at the British GP.
They've picked up this season where they left off then. The Bahrain and Saudi Arabia battles were hard, fair, and fantastic to watch.
So far, so clean. Is there a risk it goes the way of the Verstappen-Lewis Hamilton fight of 2021, and turns toxic? Of course. Does it have to go that way? No.
Reflecting on a previous 'hatred', if it really was that bad, is not about trying to open old wounds and stir up trouble. It's just that what happened in the past gives the present situation extra meaning.
While Leclerc and Verstappen don't "hate" each other anymore, you can guarantee they get additional satisfaction from beating the other.
It's not a petty rivalry at all. But it's personal. It goes back too many years not to be.
That is a tantalising prospect for F1 given both drivers could write the next 10 years' worth of championship history between them.