There are several drivers who you could say have got off to a poor start to the 2022 Formula 1 season and the championship's new rules era.
But there's a strong argument to suggest Williams driver Nicholas Latifi is having the worst start of anyone on the grid – such is his lack of confidence in the team's FW44.
Latifi's best finish in the opening four races of the season is 16th, achieved three times. The exception was Saudi Arabia, where Latifi crashed out on lap 15 while running 15th.
His best qualifying result is 18th and he's been well off new team-mate Alex Albon's single-lap pace, which has frustrated his ambitions to take what he called a "leadership role" in the team.
Latifi did run right behind Albon through the first stint in the most recent grand prix at Imola, but stopped for slicks a lap later and lost track position as a result and finished five places behind his team-mate.
The way he spoke afterwards about the reasoning for his tyre change timing spoke volumes about how lost he feels with the 2022 Williams.
Track position decided the pitstop priority order, but Latifi admitted that with "the overall feeling I'm still having with the car, just lacking the confidence with it, I was definitely not going to want to be the first person to go [to slicks] and I was happy to let other people go first".
The 26-year-old said after the race at Imola that he's lacked confidence since the second event of the season in Saudi Arabia, and that the problem arose independently of the crashes he's suffered this year.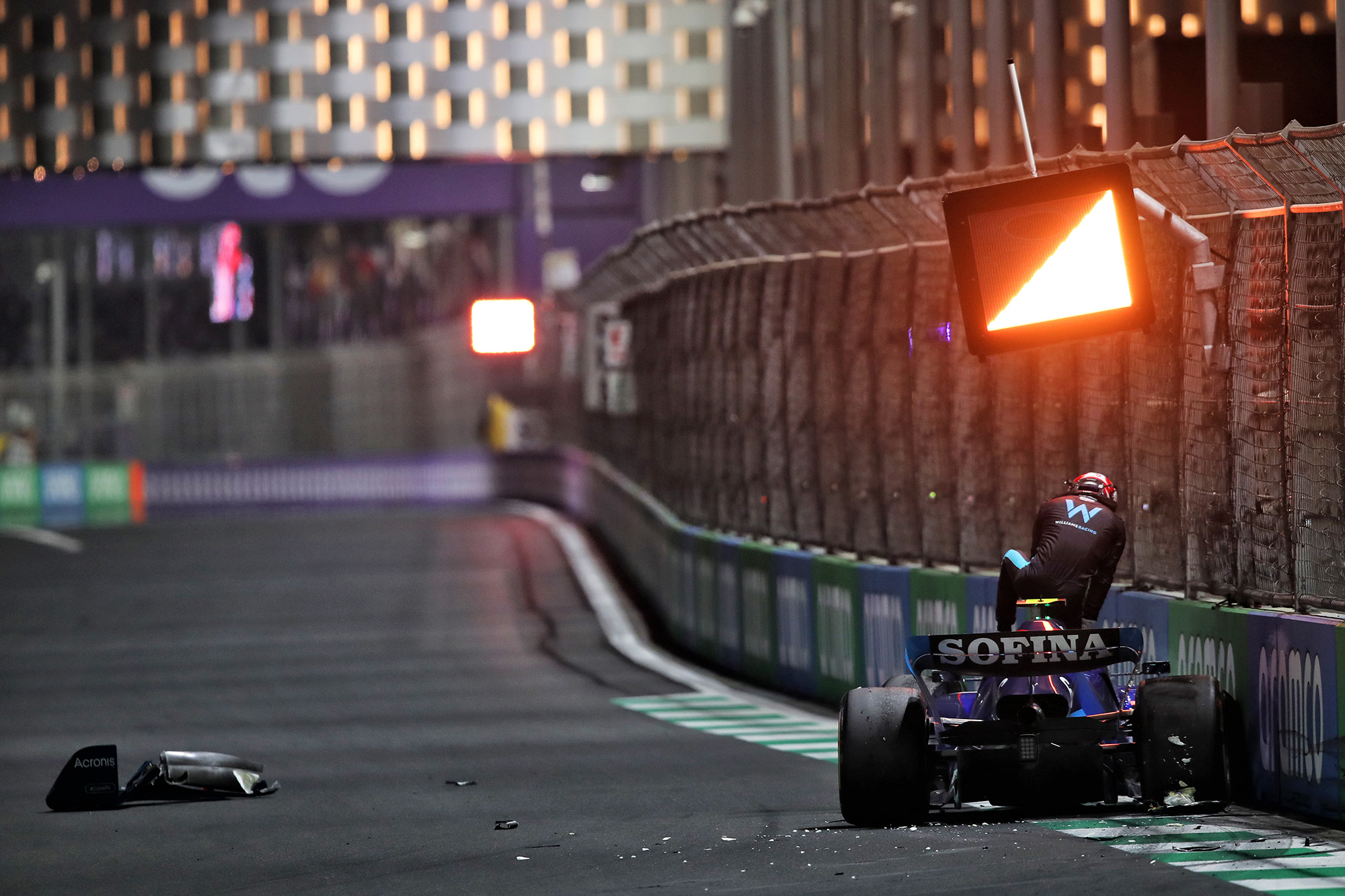 "Since Saudi, I just haven't had a great feeling with the car – this is even before the crashes," said Latifi.
"Any driver will say that when you don't trust the car underneath you and what it's going to do, it can be a very dangerous thing. I don't mean dangerous in the aspect of safety, I mean the car catching you out, having incidents and just not being comfortable to push to the limit.
"Even when the pace is relatively OK or strong, it's not necessarily that I have the feeling."
Latifi described this lack of confidence as afflicting him throughout a wide range of conditions, rather than in a specific part of corners.
He also confirmed Albon, who has made a superb start to his Williams career, isn't suffering from the same problem and Latifi accepted his team-mate was doing a better job of dealing with the weaknesses of the car.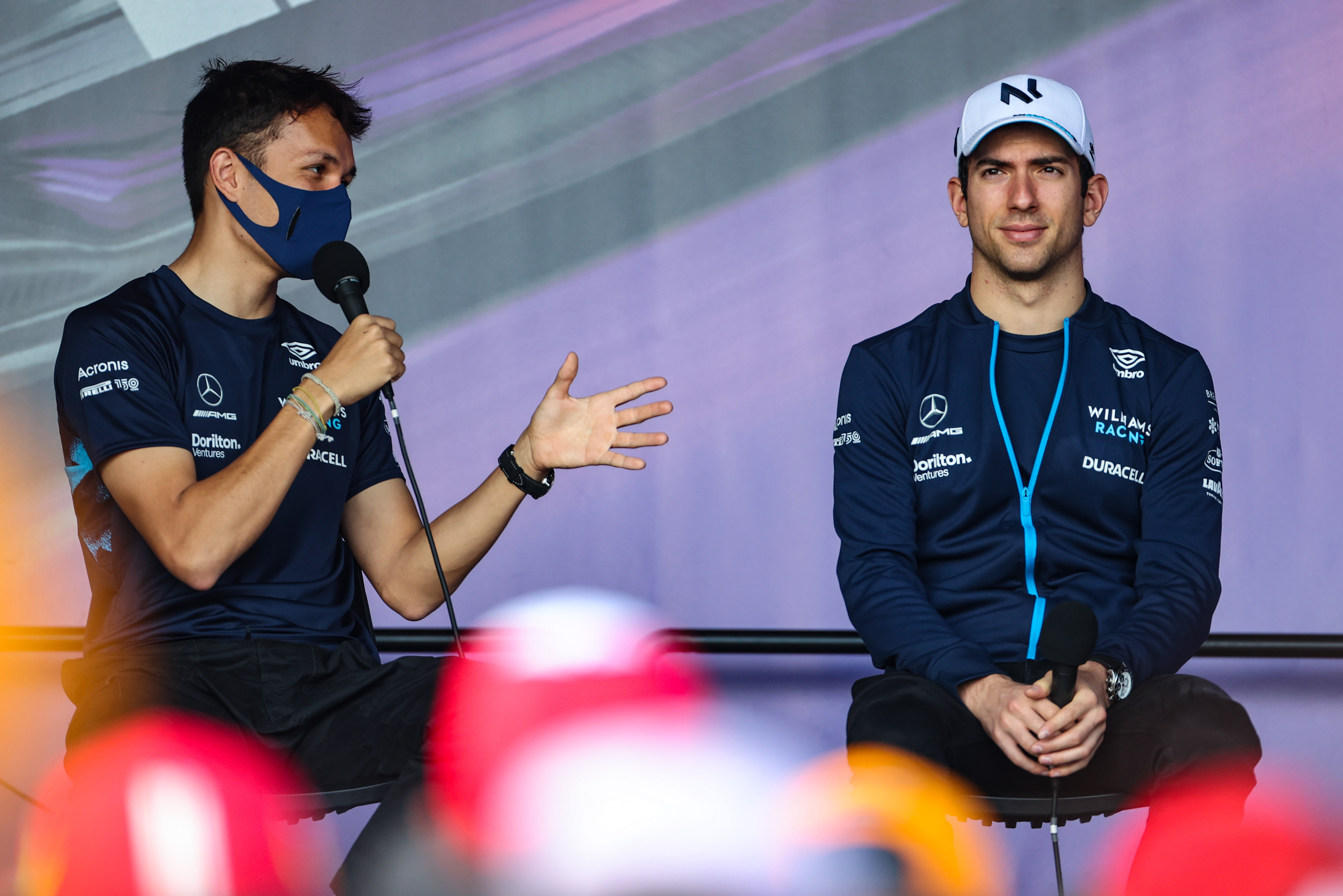 "It's everywhere," said Latifi when asked by The Race where he's feeling the lack of confidence. "As soon as you're not flat-out on the straights, that's when it starts.
"Obviously, Alex is feeling more comfortable with the car. Regardless of the pace of the car, we know we're missing downforce, we know we're struggling with balance issues, this is clear. But he's doing a better job of managing it so I have to get to that level.
"It's just a feel and confidence thing with the car. It's not a driving style, I'm not braking too late and not carrying enough momentum or this and that.
"I really don't feel the confidence in the car and [when you lack confidence] you can't begin to work on the more technical aspects and you eventually will have to work on those things, that will always be the case.
"Confidence first, and then everything else is secondary really."
Latifi is also frustrated by the fact that he's not able to make inroads on anything to address his lack of confidence in the car.
He pointed to an attempt to increase the stability of the Williams in Australia that "didn't work" as proof of that.
"Each lap I do, I honestly don't feel it's making any progress," said Latifi.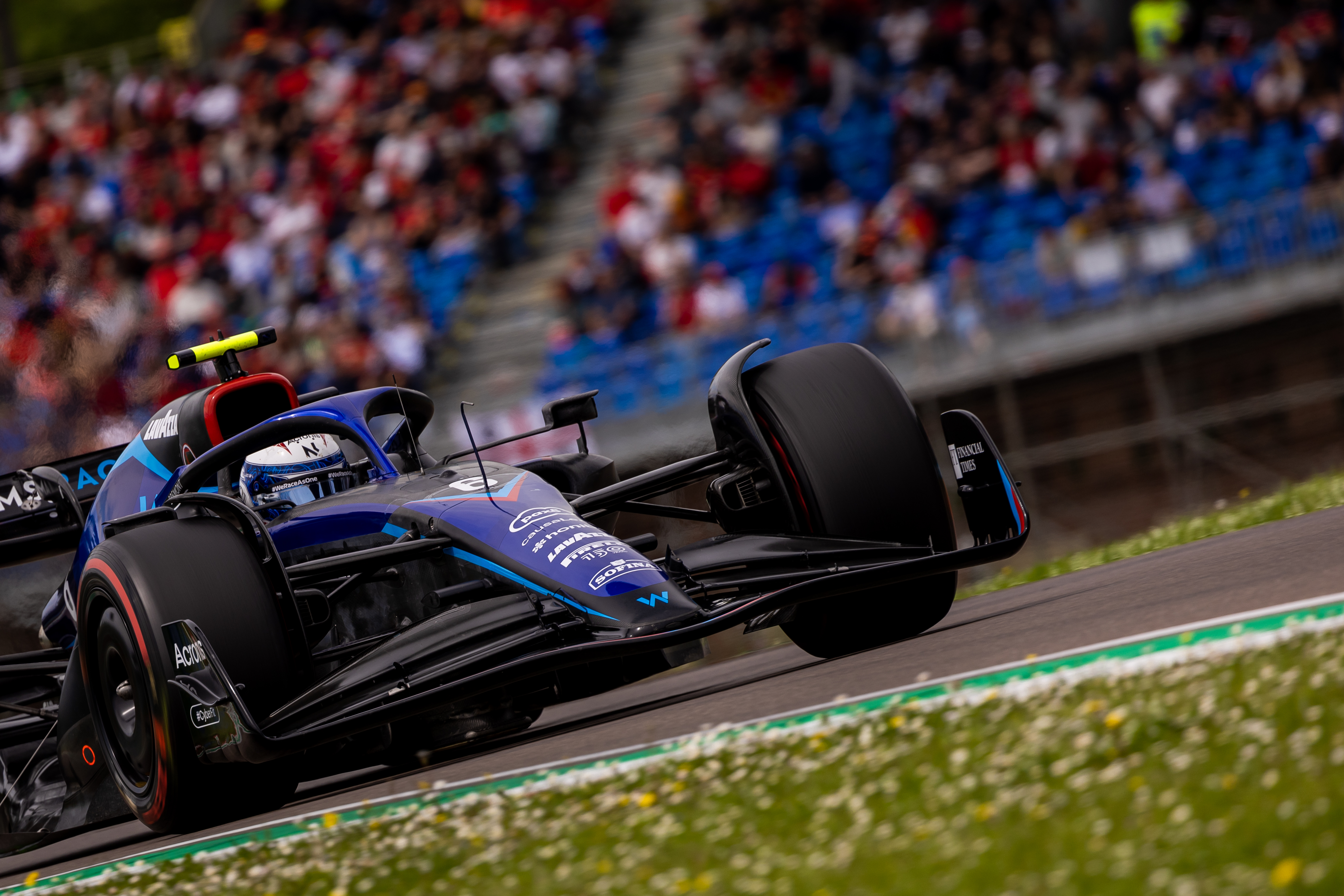 "OK, today [at Imola] maybe feels like a bit of progress because you have so many laps with really tricky conditions.
"There can definitely be some changes to make to maybe bring it a little bit more to me. Not in the sense of stabilising the car because that's not what we need to do. We did that in Australia, and it didn't work.
"There are other parameters you could play with to maybe try to have a more forgiving car, so that's something to think about going forward."
Williams has made changes to the set-up approach this season to adapt to Albon's demands, but Latifi doesn't believe that this has moved the way the car behaves away from what works for him, replying "not at all" when asked by The Race if changes driven by Albon have contributed to his difficulties.
He believes the fundamental characteristics of the car, built to the new ground effect regulations, have made it more difficult than the previous generation of design.
"With the baseline car, once we got to Bahrain, the weaknesses that we had were very clear and we're still largely struggling with those limitations at every single track we go to," Latifi explained.
"Some tracks expose it a bit more, some tracks a bit less but the limitations are still there and I'm personally finding a harder time with this car than with the previous two years' car, irrespective of relative pace.
"All the cars are slower, that's a given. But the pure feeling I have with the car's handling tendencies and how confident I am to push it on the limit even if the balance is what I wholly want, is just still not where it needs to be right now."