Max Verstappen's handsome Formula 1 championship lead reflects the world champion's overachievement this season, as well as Ferrari's obvious profligacy.
Verstappen has two poles to Charles Leclerc's six in the 2022 Formula 1 season. Yet the numbers are reversed when it comes to race wins.
In fact, Ferrari's missed so many opportunities that Verstappen has actually won more times from Leclerc pole positions (Miami, Spain, Azerbaijan) than Leclerc himself (Bahrain, Australia).
Victory in the Canadian Grand Prix meant Red Bull has now won six consecutive races, with Verstappen winning five of them. And the upshot is Verstappen's advantage over Leclerc in the world championship has grown to 49 points.
The Ferrari has been the faster car on Saturdays, on average 0.25% faster in dry sessions, yet somehow Verstappen's the one who keeps winning has pulled miles clear in the championship.
This despite having two retirements of his own in the first three races.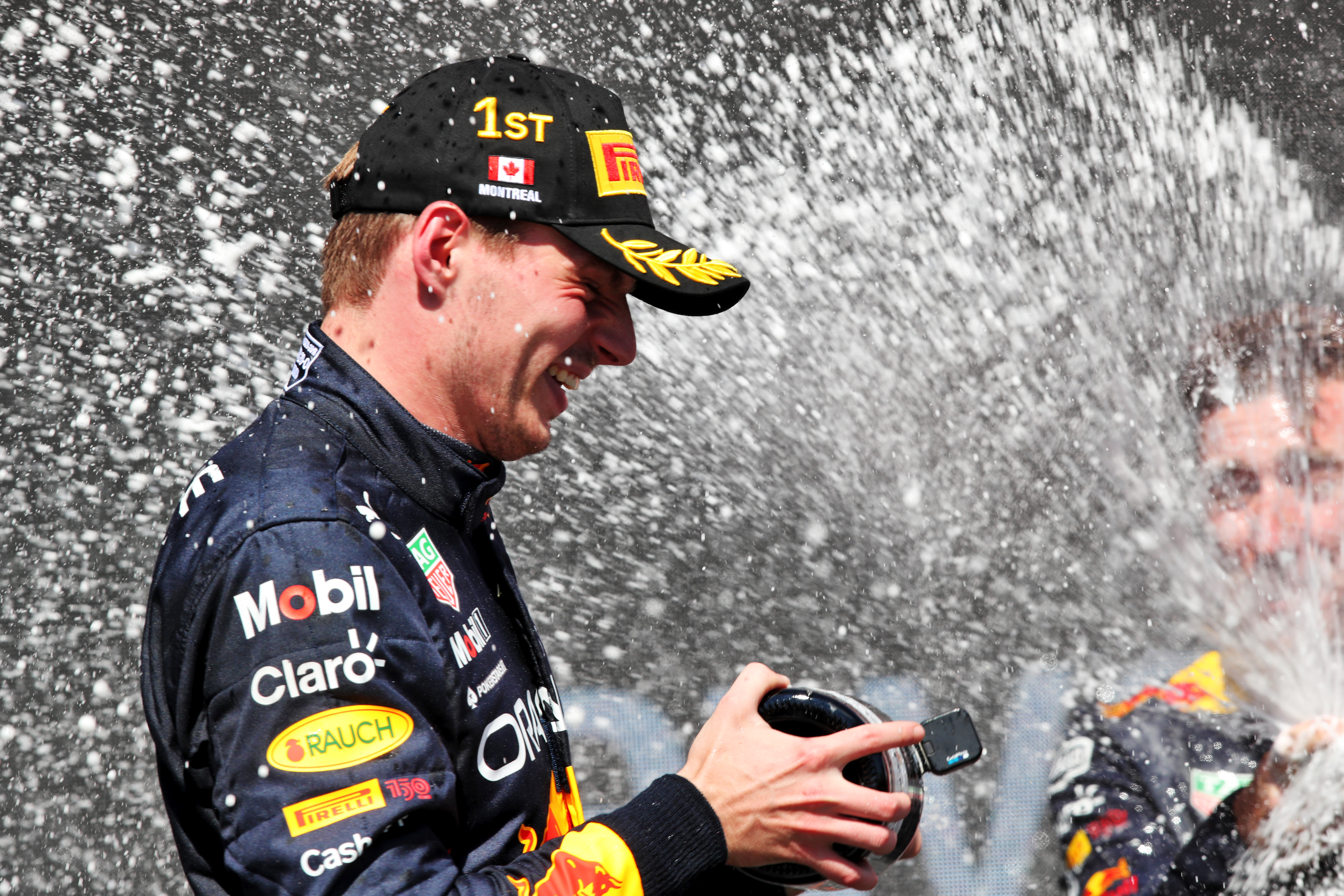 OK, no more statistics, you get the idea.
The Red Bull RB18 has its moments of being the fastest car over a single lap but Verstappen is not completely happy with the car, which has an understeering balance that imposes something of an artificial limit on its performance over one lap.
"I would like a bit more front end, that's what we're working at," Verstappen said in Azerbaijan.
"I don't say I'm uncomfortable in the car but these cars are so heavy, and long, and wide that, with increased weight as well, you want a car which turns better, because it just goes faster around a corner.
"And you can extract a bit more in qualifying when you really push it, which I cannot at the moment."
This is partly to blame for Verstappen having only really dominated from pole position once this season: Imola. Where the Red Bull is particularly strong is that, generally, it has been a more 'raceable' car, quick on the straights and kind on its tyres.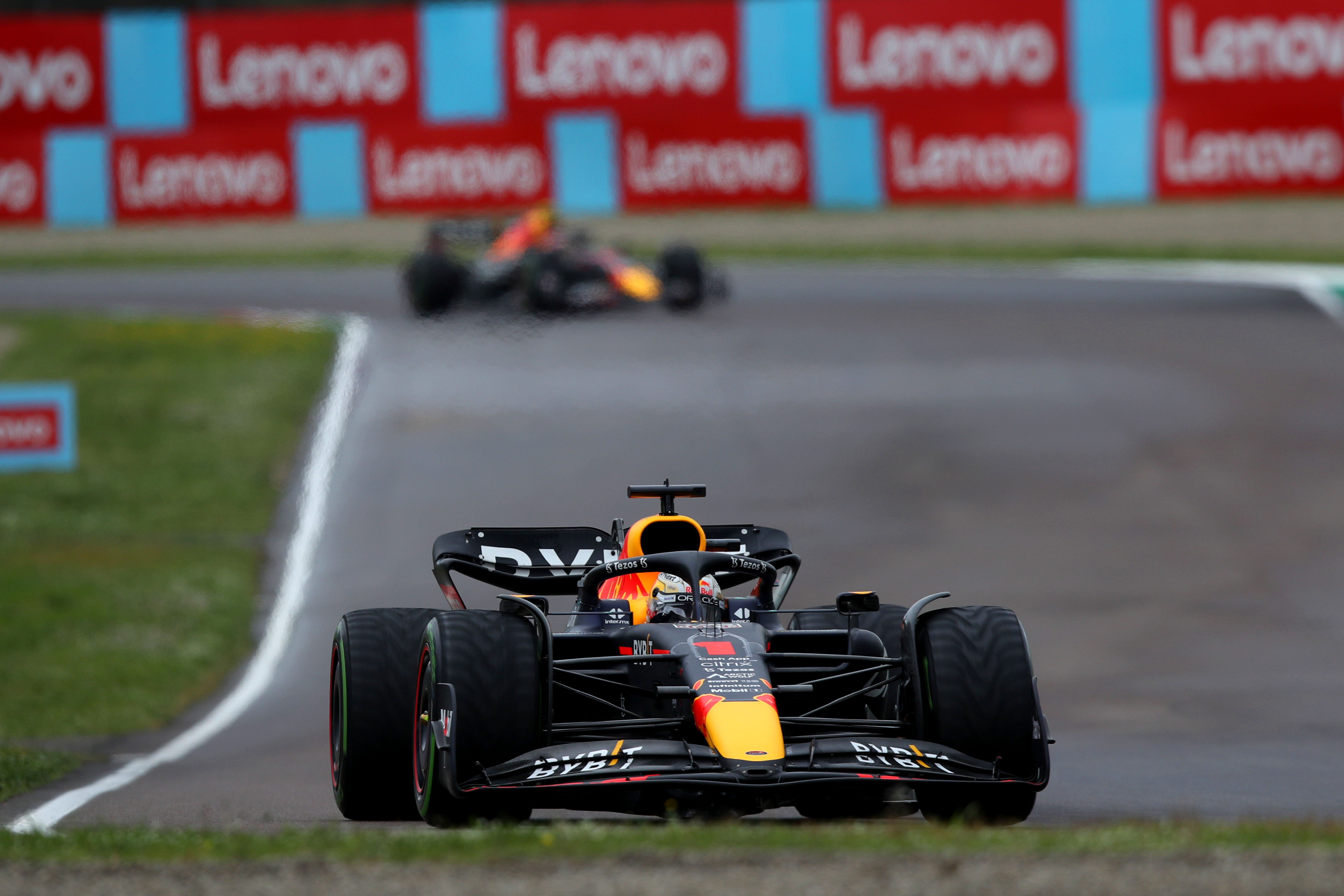 That has not been the case at every grand prix but the trend has got stronger as the season has developed. It's why Verstappen was able to turn the tables in Miami, was stronger in the first stint in Azerbaijan, and had the edge on Carlos Sainz when it mattered in Canada.
Couple that with Ferrari shooting itself in the foot a few times and we quickly find ourselves in this position: nine races run and Verstappen building an imposing championship advantage that is totally unrepresentative of the actual balance of power race-to-race.
There's a warning for Verstappen's rivals in this, beyond Ferrari needing to end its inefficiencies. If Verstappen's capable of winning this much and building this big a points advantage while battling certain limitations, what's still to come if Red Bull makes its car that little bit more potent?
That Perez has been able to run close to Verstappen this season is not a mirage, but it is a manifestation of a car with a slightly lower ceiling (holding back Verstappen) and a more neutral balance (helping Perez get to that limit quicker).
With that being the case, circumstances can arise where Verstappen has found it tough – primarily the specific characteristics of the Monaco and Baku tracks, with lots of short, slow corners, demanding a rotation that Perez simply did a better job of getting on top of more quickly.
Even then Verstappen got there eventually – he was probably going to be quicker than Perez on the second runs in Monaco Q3 (before Perez crashed) and then was much faster than Perez in the race in Baku.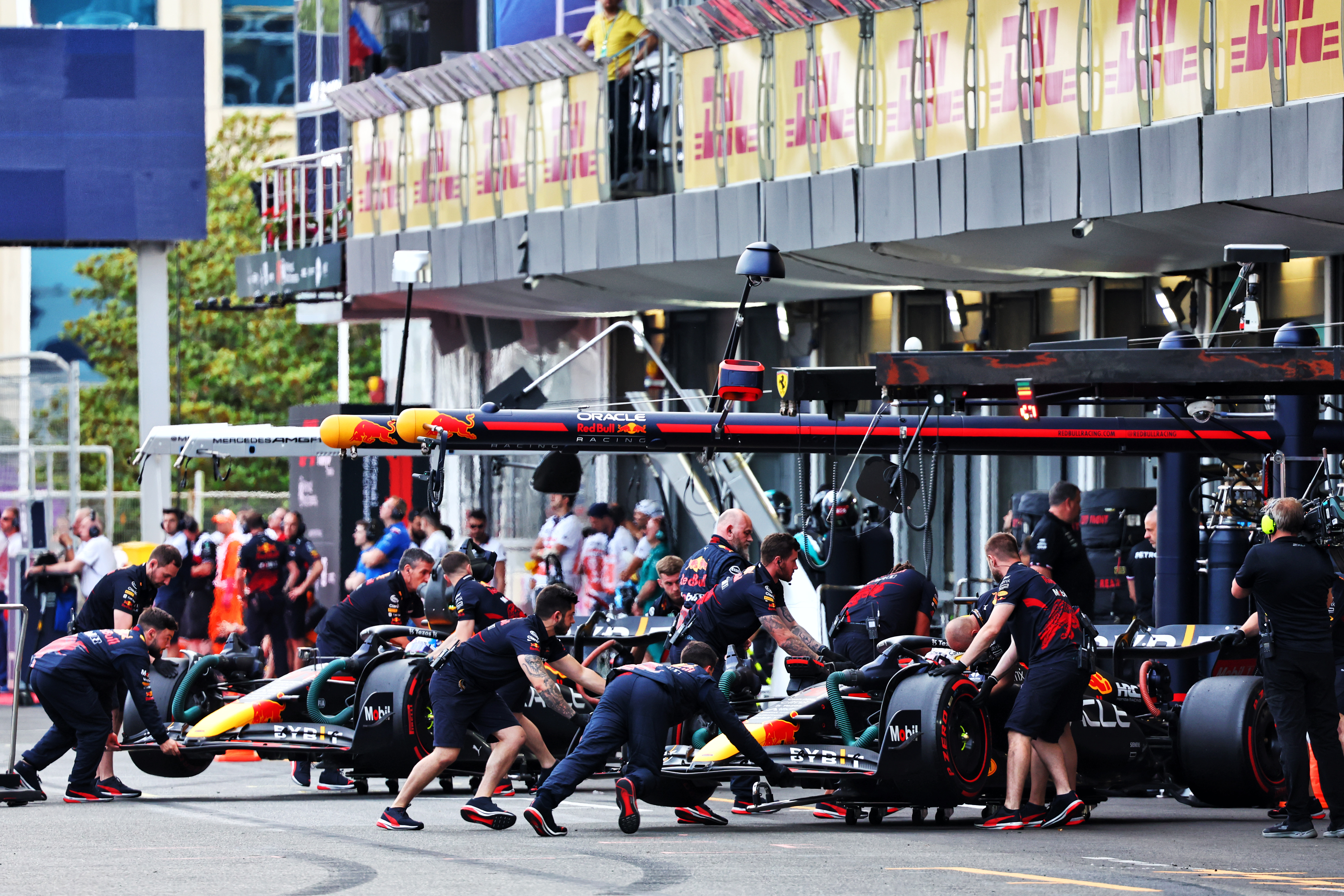 The point is that while Verstappen has no doubt been slightly unhappy in other qualifying sessions this year it's only Monaco and Azerbaijan where he could be said to have struggled to a degree that left him vulnerable to Perez. Generally, he is getting the most from this car. It's just over one lap that potential is often below the Ferrari's.
We know that if Red Bull succeeds in adding a bit more bite to the RB18's front end, Verstappen can take that to a level few – if any – can match.
The bottom line is Verstappen's won more races from the second row of the grid this season than the first. Obviously, Ferrari's own woes have contributed to that.
But his rivals should be very worried about him becoming a greater qualifying threat. Put Verstappen on pole position more often at the level he's at and he will be an opponent that Ferrari struggles to beat even if it does stop being so wasteful.