Ferrari has revealed the car with which it will return to the Le Mans 24 Hours' top class for the first time in 50 years next season.
It is among the host of manufacturers lured to the revitalised World Endurance Championship by the new Hypercar regulations.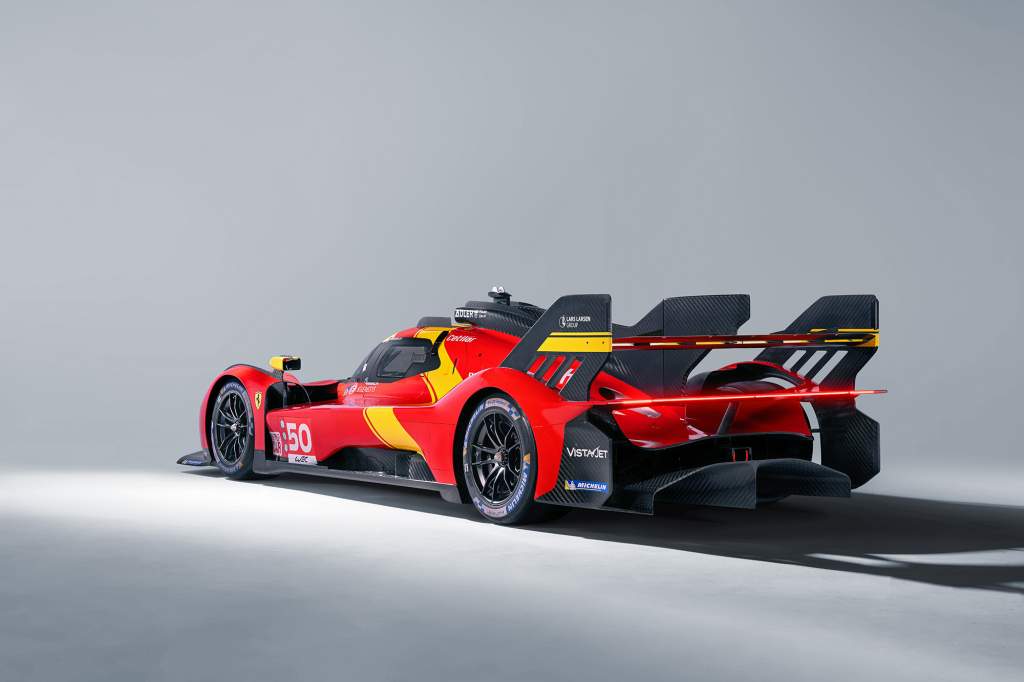 The Ferrari 499P, which was unveiled in at event at Imola on Saturday night, has been testing extensively behind closed doors during 2022 and will make its competitive debut in the Sebring 12 Hours next March.
Ferrari's long-time GT racing partner AF Corse will run the two-car factory team.
The 499P's livery and styling reference classic Ferrari sportscar and GT looks. Allowing manufacturers more scope to draw styling links between their WEC cars and road cars was one of the key aims of the Hypercar rules.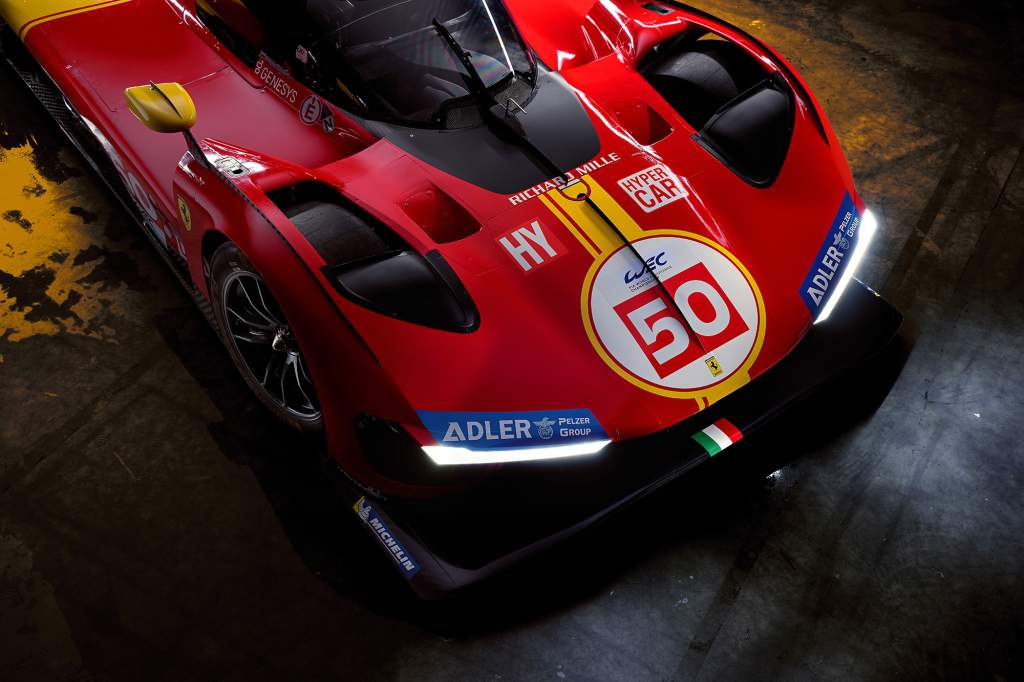 "The car's technical and aerodynamic features have been enhanced by means of simple, sinuous shapes – an explicit expression of Ferrari's DNA," said a Ferrari statement.
"The balance between tense lines and flowing surfaces, expressed in a futuristic, pure and iconic language, defines a clear yet essential architecture.
"The surface area of the wheel arches, a Ferrari hallmark, are characterised by large louvres, aimed at reducing the pressure inside the wheel housings. Together with the headlight clusters, they imbue the nose with a sense of character and expressiveness, with subtle references to the styling traits first introduced on the Ferrari Daytona SP3."
No drivers have been announced for the WEC programme so far. Ferrari F1 test driver Antonio Giovinazzi recently said a move into the sportscar line-up "can be an option" as he looks unlikely to secure a return to the F1 grid in 2023.
Ferrari last won Le Mans outright in 1965 and has not had a shot at overall victory there since 1973.
Antonello Coletta, head of Ferrari's sportscar racing arm, said: "We wanted to pay homage to our history, with many references, both large and small, to a past made up of successes and titles.
"We do so however, looking ahead, creating a manifesto of our commitment to the World Endurance Championship.
"The 499P is a prototype that is decidedly Ferrari, in the fullest sense of the term."
Ferrari will be up against Toyota, Peugeot, Porsche and Cadillac in the WEC's top class next season. Alpine, BMW and Lamborghini also have projects brewing for 2024, but Audi shelved its planned Le Mans return to focus on its F1 entry instead.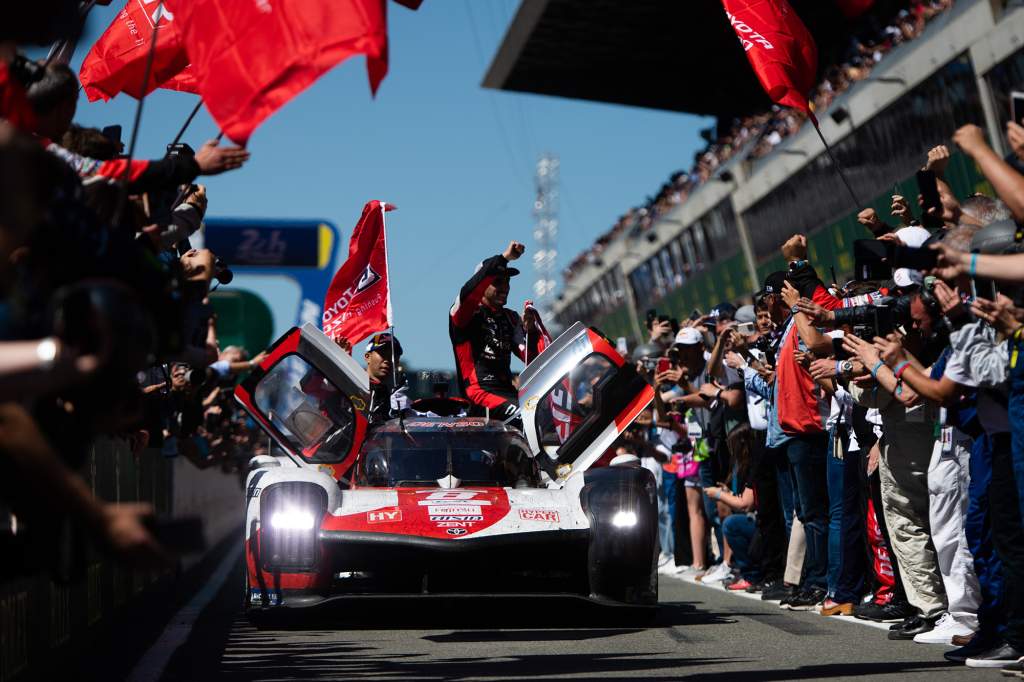 Toyota has single-handedly propped up the championship since Audi and Porsche pulled out in the mid-2010s. Unsurprisingly it has dominated that period, though it's had a tougher start to the hypercar era and its lead car goes into next month's 2022 title decider in Bahrain tied with the sole Alpine crew for the championship lead.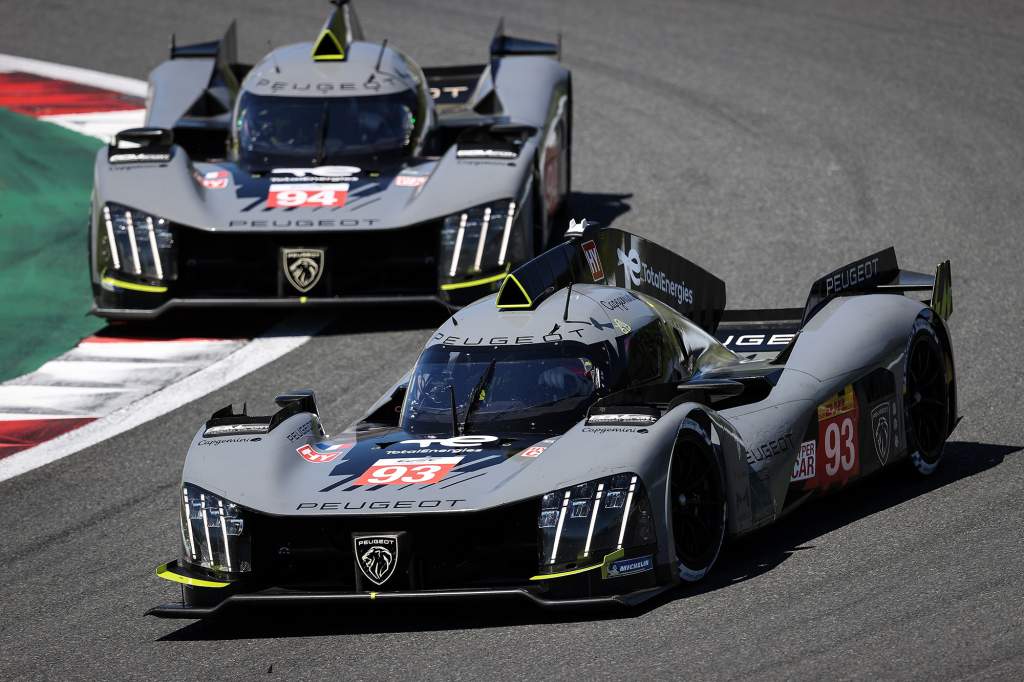 Peugeot joined the field mid-season with its radical 9X8, while Porsche – represented by Penske and Jota – and Cadillac (in a Ganassi-run programme) will be 2023 debutants like Ferrari.