Alfa Romeo team principal Frederic Vasseur says it's "crystal clear" F2 points leader Oscar Piastri is one of the best junior drivers aspiring to a place in Formula 1, but is evasive on whether Piastri is a candidate for a 2022 race drive.
Piastri's fellow Alpine-contracted F2 frontunner Guan Yu Zhou is currently favourite for the seat and would come with significant backing, although no deal is yet in place.
Incumbent Antonio Giovinazzi has not been discounted and is waiting on Alfa Romeo's decision but is not expected to stay on, while Piastri would be a logical candidate given his strong performances in F2 relative to Zhou. While Zhou has won three times this year and is second in the standings in his third season of F2, Piastri leads the championship in his rookie campaign.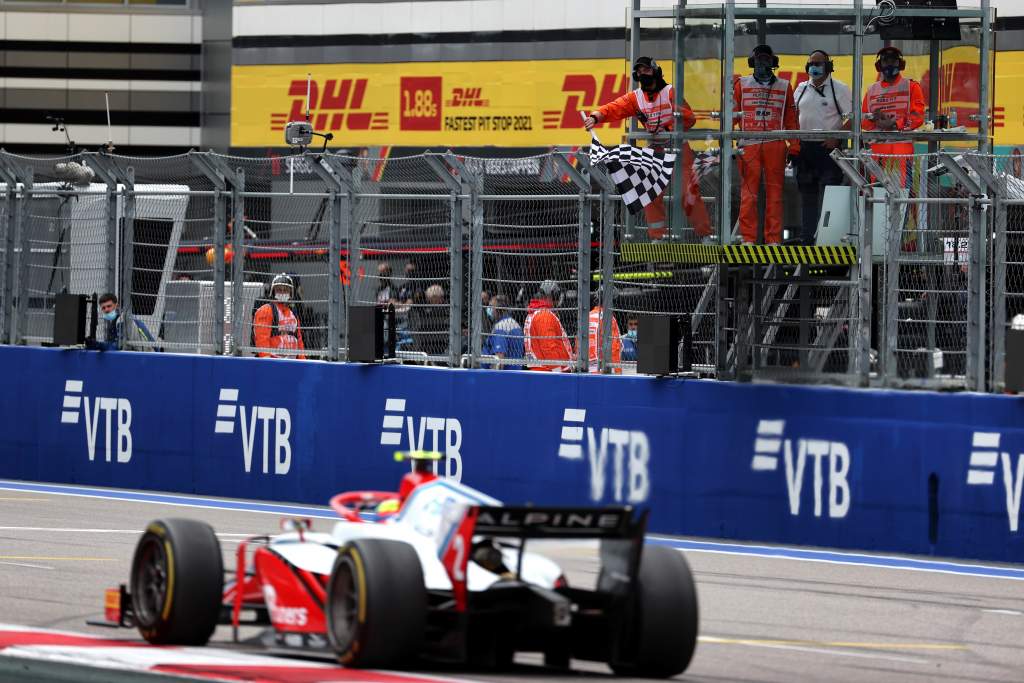 When asked by The Race whether Piastri is a serious contender for the seat, Vasseur didn't give a clear answer but did point to Piastri's existing Alpine links.
"Oscar is doing a very good job," said Vasseur.
"He was very performant and consistent over the last weekends, but as far as I know and I understand he is linked with Alpine."
When asked to elaborate on that by The Race, he added: "Honestly, I didn't discuss with Alpine about this.
"But if you invest in a driver through all the junior series to have a long-term programme with him, I don't see the point to let him go [to] another team in F1. It would be strange."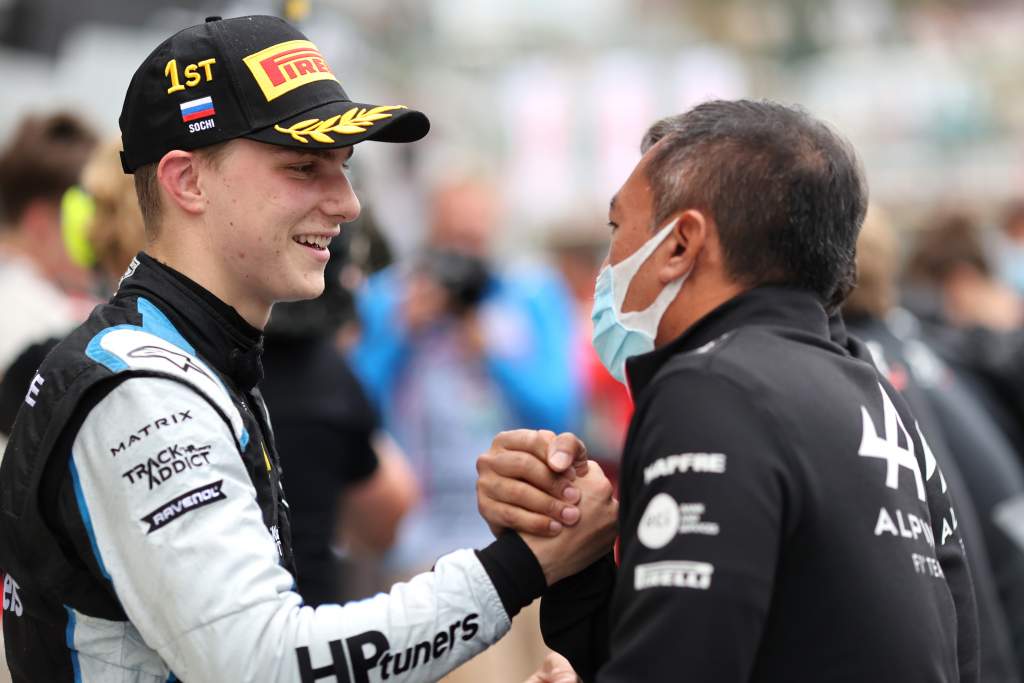 While Vasseur is not opposed to signing a driver with links to another team, as would be the case with Zhou and as has been the situation with Ferrari-contracted Giovinazzi for the past three seasons, he did stress the need for the possibility of a longer-term alliance with a car.
So although a one-year deal is possible it would need to be structured so that the team had the option to keep the driver on in 2023.
"When you are taking a young driver with a new car, so you are starting a new journey for F1 and the team, I think it would make much more sense to have the possibility to extend the contract," said Vasseur.
"Not a multi-year contract but at least to be sure that you won't lose the driver after year one."
Vasseur is a keen follower of the junior categories given his involvement with ART Grand Prix and has no doubts about Piastri's quality.
He talked up his qualities and used similar language to describe his prospects has he has previously used to talk up Pourchaire, who Alfa Romeo is keen to bring into F1 in the future.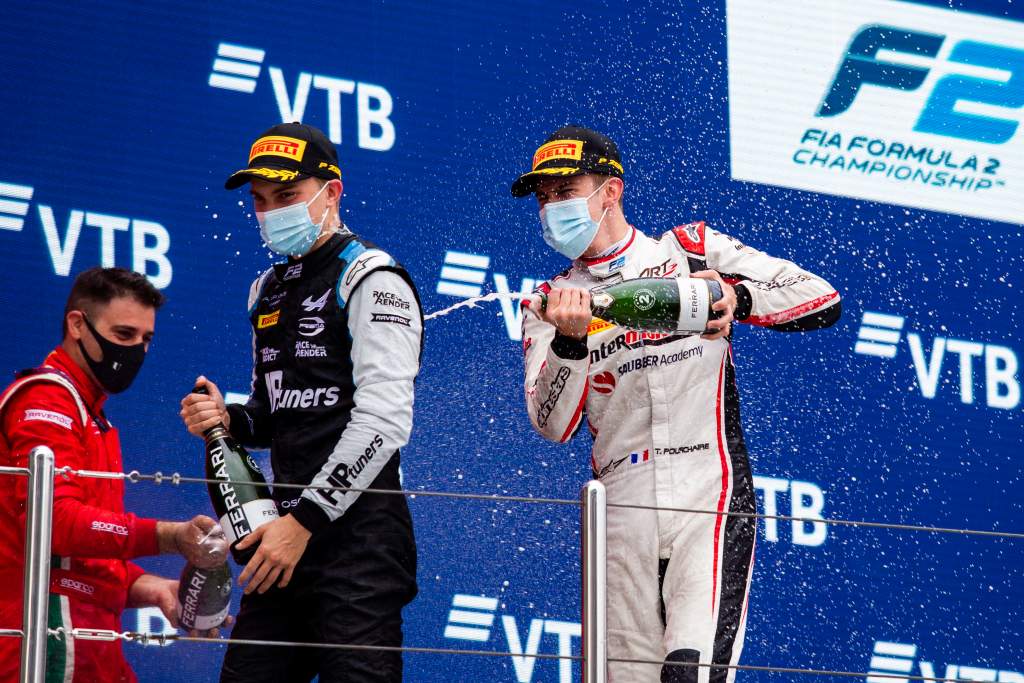 "He won in a row Formula Renault Eurocup, F3 in the first year and now [he's leading] F2," said Vasseur of Piastri. "He is doing a very strong job.
"It's crystal clear for me that he's probably one of the best in the field today in the junior series.
"He did a great job last year and was fighting with Theo [Pourchaire, Sauber junior] until the last event.
"He's one of the young kids that will be successful in F1 for sure."
Although he stressed "we are not in a rush", Vasseur did suggest Alfa's 2022 line-up would be finalised in the coming weeks, with part of the delay caused by the need to monitor the progress of F2 at Monza and Sochi.
With the F2 season finale not taking place until Abu Dhabi in the second week of December, Vasseur's timeline indicates Valtteri Bottas's team-mate will be chosen before that.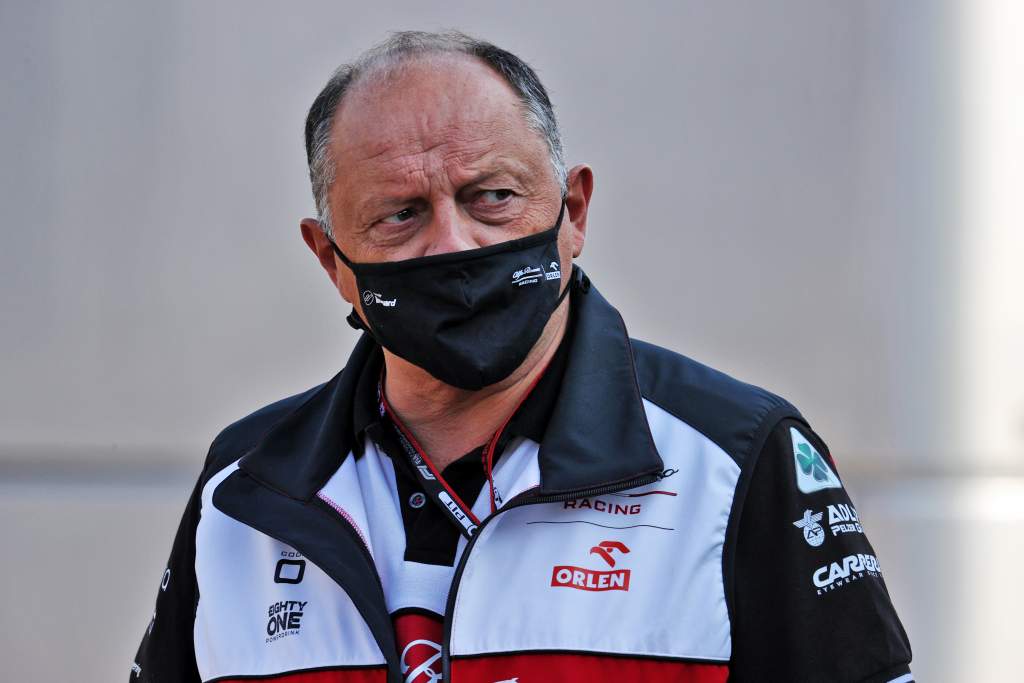 "We are discussing with all of the parties involved," said Vasseur of the reasons for the delay.
"It's not an easy choice also because we are at the beginning of the new regulations. It's a new journey for F1 and we have to consider all the points.
"It made sense for us to have a look at the last events of F2, Monza and Sochi and now the situation is like this and we will take a decision in the next couple of weeks."
It is understood that discussions with Zhou are ongoing about the length of a contract, with the driver and his backers keen for a multi-year deal but Alfa Romeo keen for flexibility after 2022.