The British Touring Car Championship heads into a new era this weekend, with the UK's biggest national championship now embracing hybrid technology – a little behind the rest of the world perhaps, but also introduced in a different way – with the focus still on maintaining the spirit of close racing and aggressive overtaking for which touring car racing is well known.
The change to hybrid technology is the biggest step forward for the championship since it introduced its own technical regulations in 2011, the 'Next Generation Touring Car' (NGTC), which superseded the ageing FIA Super 2000 package.
Since then, the championship has enjoyed a second revival – while not necessarily filled with global manufacturer teams as it had in the 1990s, it has had capacity grids, close racing and tight title battles every year, with established high-profile names at the front of the grid as well as its own rising stars.
But 2022 is a year of change, and the biggest change of all is the new hybrid powertrain. With it comes a new way of working for all the teams, but also a hint of reliability concerns, especially with a curtailed pre-season testing programme.
The project was announced almost three years ago, with Cosworth appointed to develop the system which will be uniform across the grid. All cars already feature common components, with gearboxes by Xtrac, electronics also by Cosworth, and the championship provides a spec engine as an option, used by almost half the grid. This year it's provided by rally stalwart M-Sport.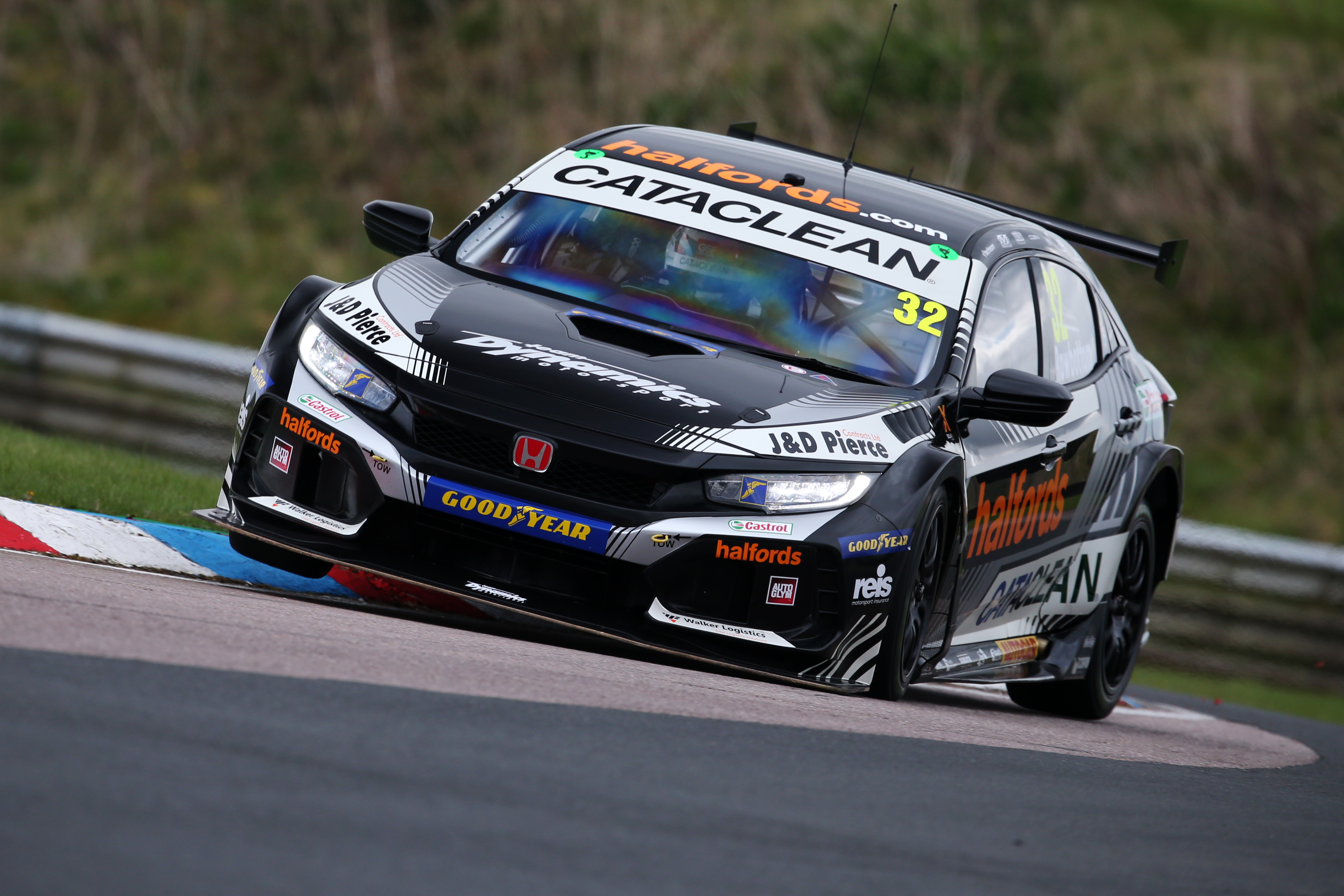 The new hybrid system is designed to deliver an additional 30kW of power for up to 15 seconds per lap. However, it's not quite as simple as that.
Touring cars being touring cars, there's some handicap involved to bring the field closer, to make sure no one either runs away with the championship, or has things completely their own way each weekend.
The points leader will not have the full 15 seconds of hybrid power available come qualifying on Saturday; in fact, they'll have none at all, while the scale slides up so that only those outside of the top 10 in the championship have the full 15 seconds, which is worth the best part of half a second a lap.
This is designed to offset the removal of success ballast, which has been a key part of the BTCC for the past two decades. With the hybrid unit weighing in at around 65kg, the series couldn't continue to add an additional 75kg ballast on top without causing some significant engineering problems.
"It's the biggest change we've had since NGTC started," series director Alan Gow told The Race.
"Going hybrid made us realise we couldn't carry on with success ballast, and so that's why we made sure that the hybrid effect would be the same as success ballast.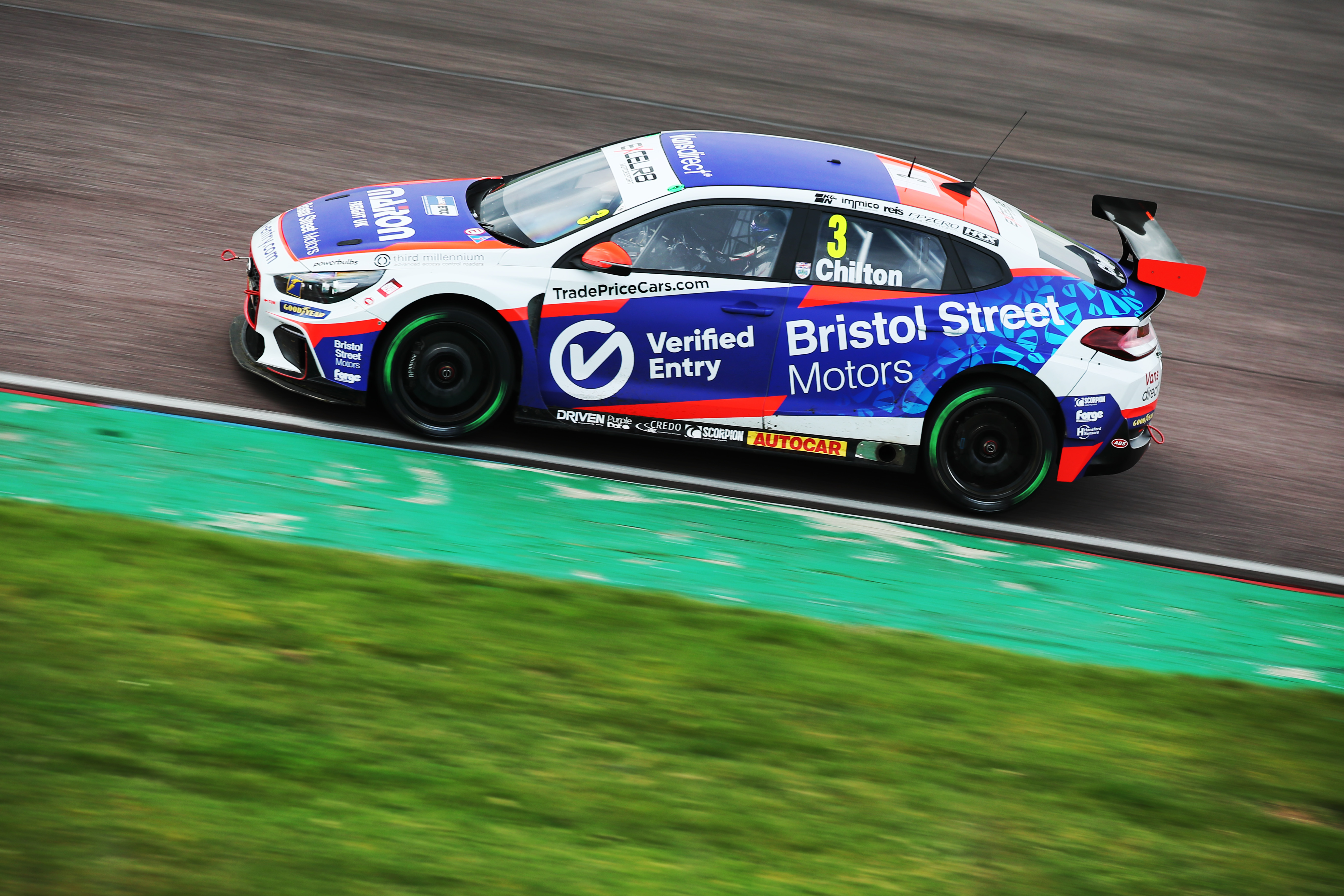 "For example, 75kg used to make a difference of about three or four tenths of a second per lap, given an average lap at an average circuit – and the hybrid will give you about three or four tenths of a second, so it has the same effect as success ballast.
"It just takes a while to remember the numbers. With ballast, we used to have to remember how many kilos, and now it's how many seconds.
"In qualifying, it's 15 seconds per lap, while in the races, it's about how many laps you have. In a race, everyone has 15 seconds available, it's just a matter of how many laps they get to use them. "
While a good grounding in maths is needed to get the exact detail (there's a handy guide here), to the casual observer, it basically works out that the driver behind is likely to have a few more opportunities to make up a position, though Gow believes the effect will be less pronounced than Formula 1's DRS solution.
There's some procedural thinking as well. Unlike DRS, the system can be deployed wherever the driver wants, but the car must be moving at 120km/h (74.6mph) before it can be activated.
"The hybrid won't deploy until 120km/h, and the driver just can't sit there and hold their finger on the button out of the corner and hope that it deploys at 120," said Gow.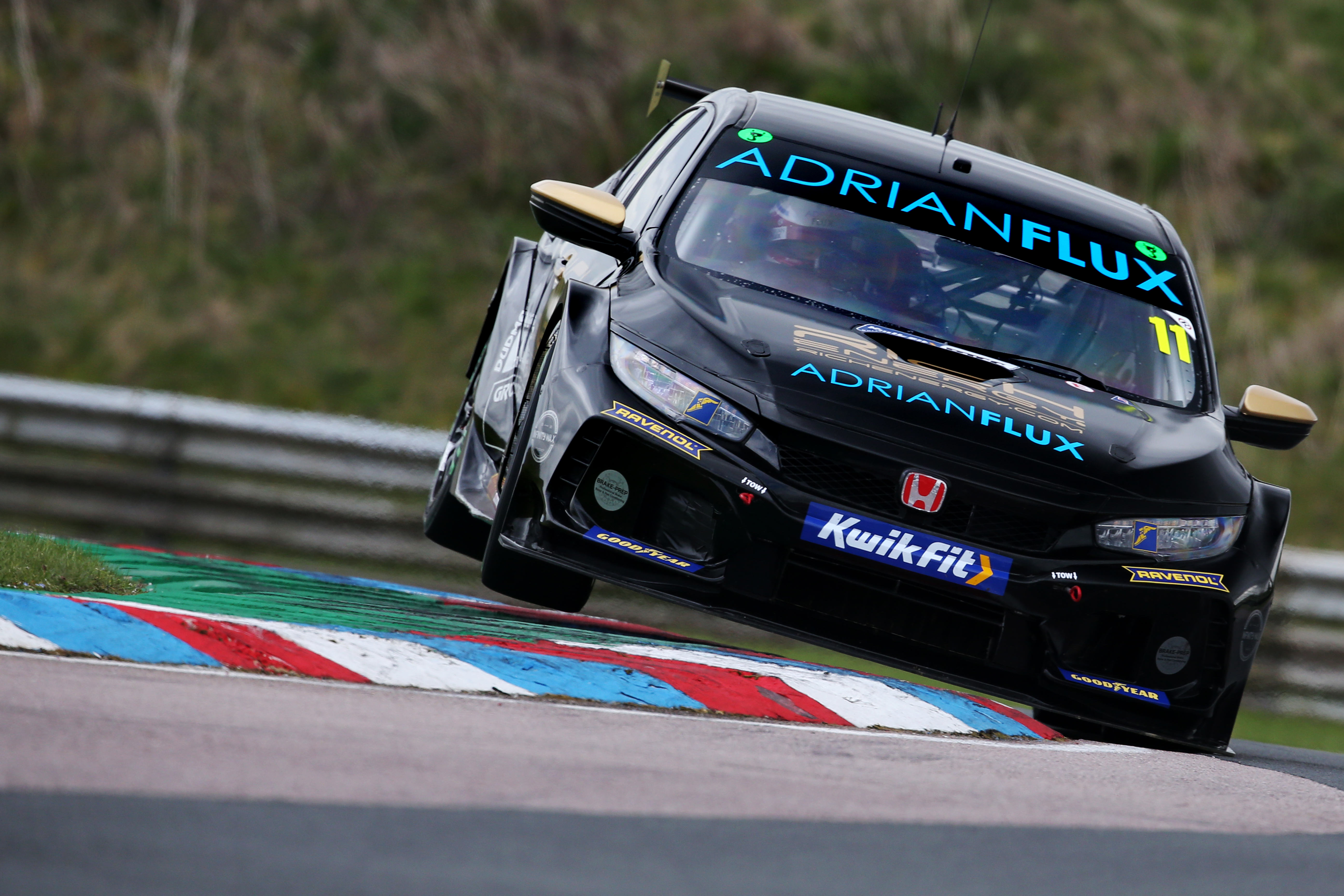 "If they try to deploy it below 120, there's a lockout for two seconds before you can press it again. And that's just to stop people from pushing the button quickly. So we've thought it through. We've had two and a half years to think about it."
"It's to give parity between the rear-wheel drive and front-wheel drive cars," explained Richard Woodgate, lead applications engineer at Cosworth. "If you tried to deploy it at a lower speed in a front-wheel drive car, you'd just lose it all through lack of traction – whereas a rear-wheel-drive would be able to use it and it would be a huge advantage for them so that speed has been chosen as the speed at which it's equal for both parties."
Indeed, rear-wheel drive and front-wheel drive is always a hot topic. The BTCC is one of the few series in the world where both types of car compete against each other, and organiser TOCA has always had to work hard to ensure parity.
Since 2017, rear-wheel drive has reigned supreme, with Ashley Sutton and Colin Turkington securing every title at the wheel of a Subaru, a BMW, or an Infiniti.
However, an added benefit of the switch from ballast to hybrid is expected to reduce some of the performance benefits seen with these models, and also bring some of the smaller teams even closer to the front.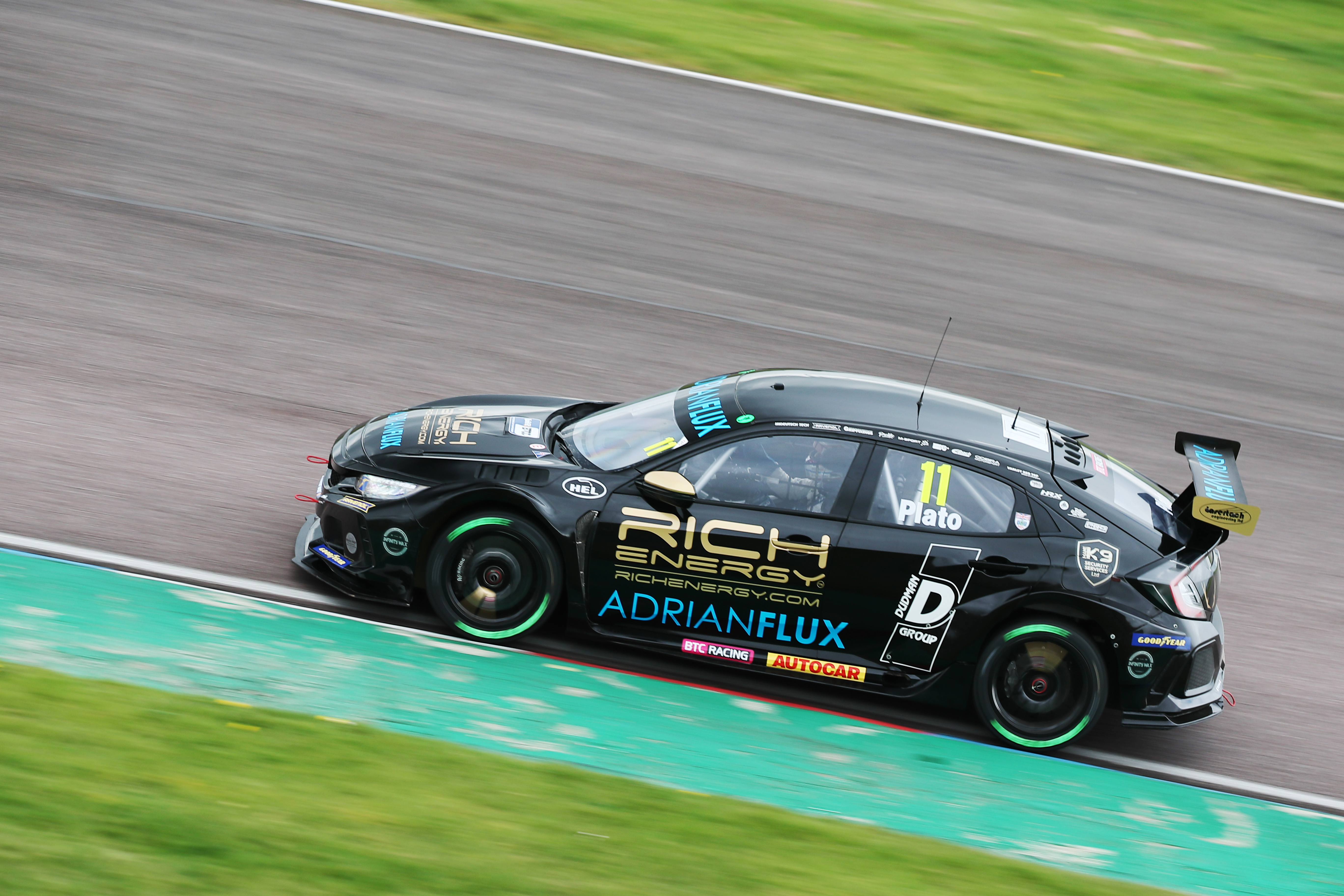 "Weight always works well as a performance factor, as everyone knows a kilo will cost a certain amount of time around a circuit," said Woodgate. "But there's an element with weight where teams can start to engineer their car to accommodate it. What they're not going to be able to do is engineer around the fact that they have less, or more power."
Some are a little more sceptical, such as Matt Neal, three-time champion and team principal of Team Dynamics Motorsport, which builds all five of the Honda Civic Type Rs on the grid – one of which will be raced by his long-time rival Jason Plato, in what's billed as Plato's final year in the championship.
Neal has his eye on fellow triple champion Sutton, who won last year's title in a rear-wheel drive Infiniti, but this year has moved to a front-wheel drive Motorbase Performance Ford Focus.
"He's smoked us all in the last two years," said Neal. "So unless he wins at leisure in that Ford, with all the money that's behind that, that'll prove the balance is out of kilter."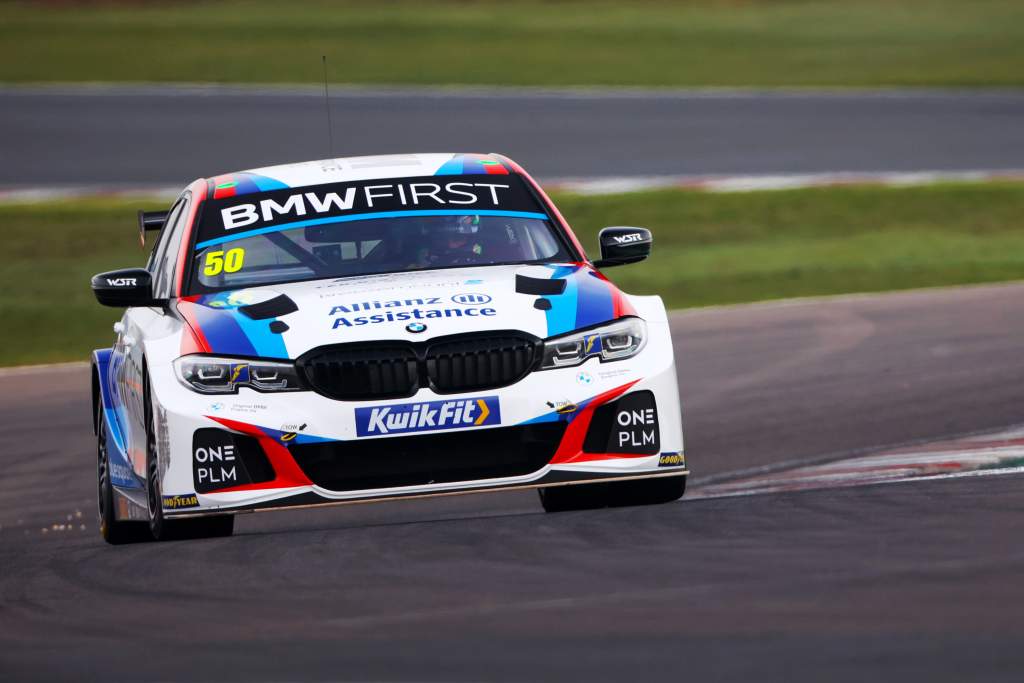 Reliability, as with any new technology, is also a concern. Six-time manufacturers' champion West Surrey Racing goes into the new season with three BMW 330e M Sports, chasing drivers' title number five for Turkington, but has been one of the teams to have experienced issues in testing.
"It's been good, but there's also been some problems," said team principal Dick Bennetts to The Race.
"It's a new programme, and it's all been quite late coming together. We were told the Toyota [test car] did 5000km last year and everything's sorted, so in that case, why are we having these problems? Jake [Hill] missed the whole afternoon at Croft, while at Thruxton, the cars have run all day without problems.
"So I'm a bit nervous going to the first race, not knowing if we've got the full system working properly."
Gow is however confident that any issues will be resolved quickly, and that there won't be an impact on the racing.
And in comparing to the issues seen in the World Rally Championship, which has also introduced its own take on hybrid this season, Gow remarked: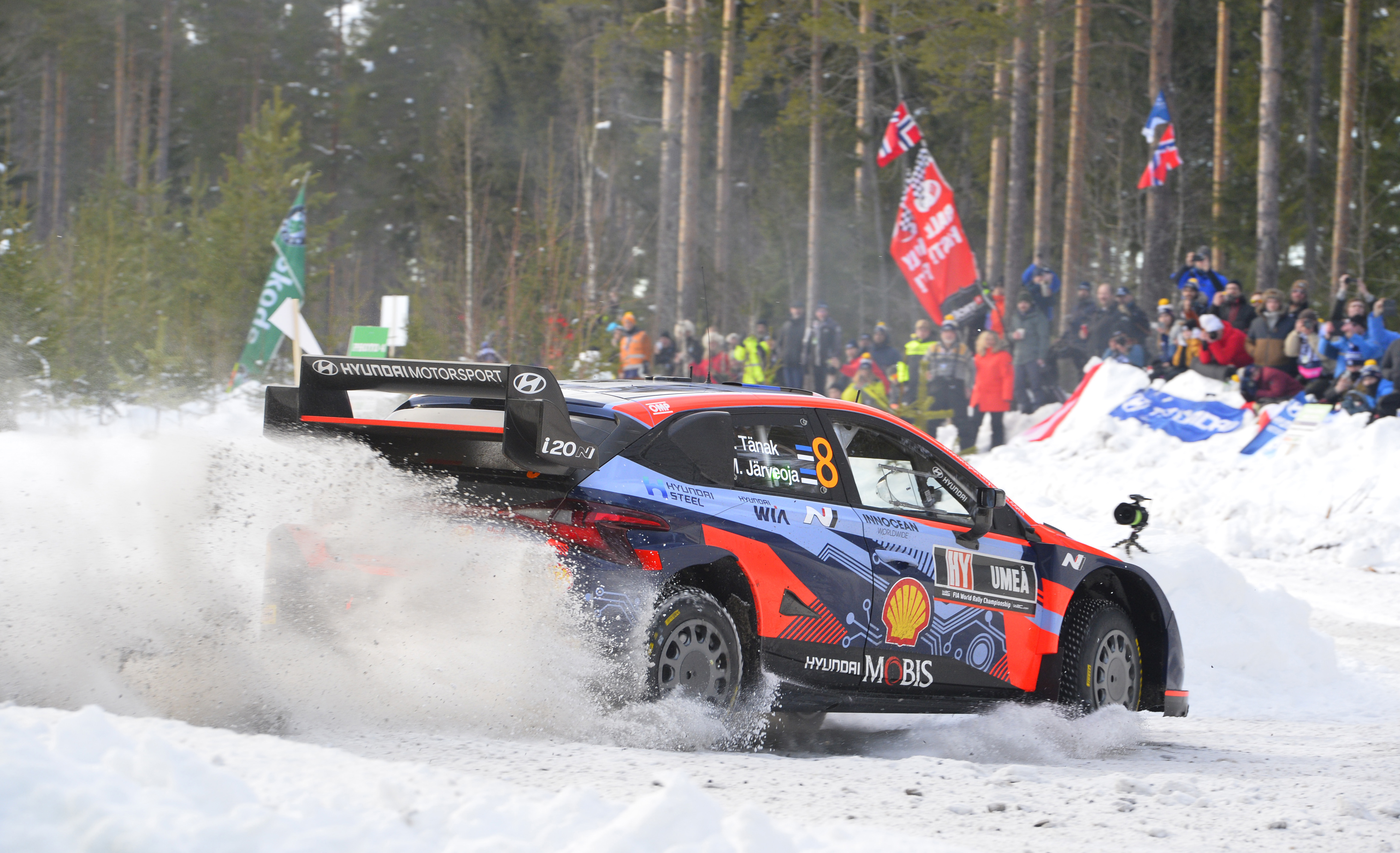 "The issues in WRC stop cars, while ours doesn't. And any time you introduce anything, be it a new engine, gearbox, suspension, you'll have teething issues. The cars in general are the best-prepared cars, and that's not to be disrespectful of anyone else, but we've had longer to prepare, and they've so far been seamless in the way they run.
"There are some pretty important people involved, and we've got some incredible partners in the series, so any teething issues will soon get sorted out."
Cosworth admits the pre-season testing programme has been heavily impacted by various factors, but is also very comfortable with the reliability of its new hybrid powertrain.
"The supply chain issues have been horrendous," explained Woodgate. "The whole electronics industry still has not recovered and is in turmoil. And the job that we've done on creating 30 brand new ECUs has been immense.
"There's also been other reasons [for the delay]. Some contractual – such as teams' budget constraints and not being able to pay for the kits in the time we'd have hoped.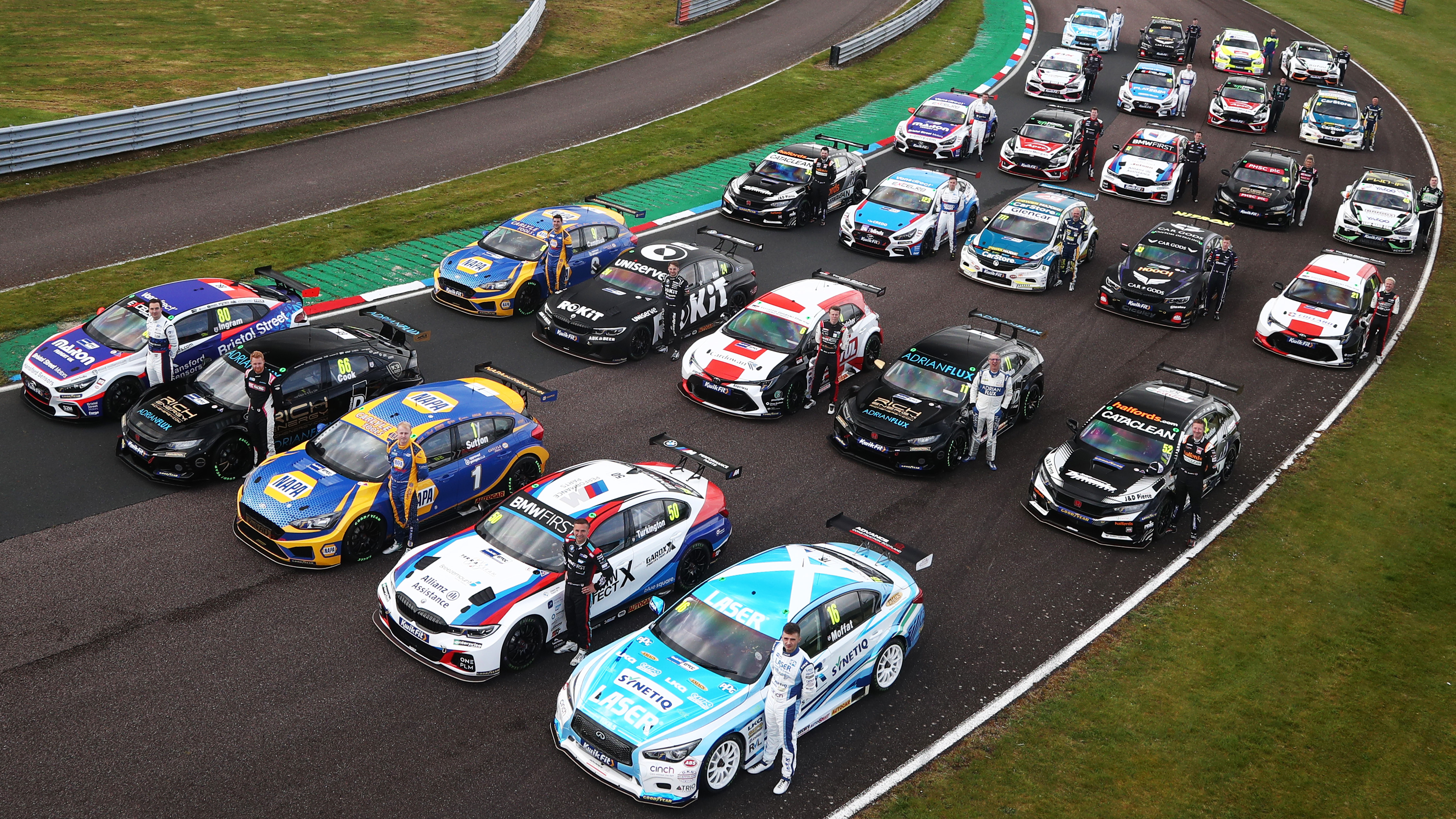 "This meant the Donington Park test was more of a shakedown, rather than a full test, as some kits were installed so late.
"Throughout testing, we've had no actual failures through our own cause. We had one issue with one car, but it wasn't through the hybrid system, and so I'm expecting reliability. From what we've seen throughout testing, cars have been running well right out of the box, and we'll be there to help the teams as much as we can with the system should any problems arise."
While it's possible there may be some technical issues, whether through shortened preparation time for the teams, or through problems with the unit itself – hybrid is definitely a 'go' for this weekend.
It's going to be fascinating to see if the way the BTCC has incorporated it keeps the show as close and intense as we're used to seeing at Donington Park.