The FIA was forced to cancel the second round of the 2022 WTCR – FIA World Touring Car Cup last weekend, which should've taken place on the Nurburgring Nordschleife on Saturday morning ahead of the Nurburgring 24 Hours.
The reason was safety concerns, after myriad tyre problems during practice and qualifying.
There was plenty of drama behind the scenes as attempts to make sure the races could take place were pursued, but in a saga with shades of the infamous Indianapolis Formula 1 race of 2005, an agreement which would appease all competitors couldn't be found.
And with all teams using the same Goodyear tyre, this meant the event was cancelled, astonishingly just under an hour before the first of two races was due to start.
Drivers were downbeat, some teams were disappointed a solution hadn't been found, others were furious, especially the polesitting Comtoyou squad, which had qualified first and second with its Audi RS 3 LMSs.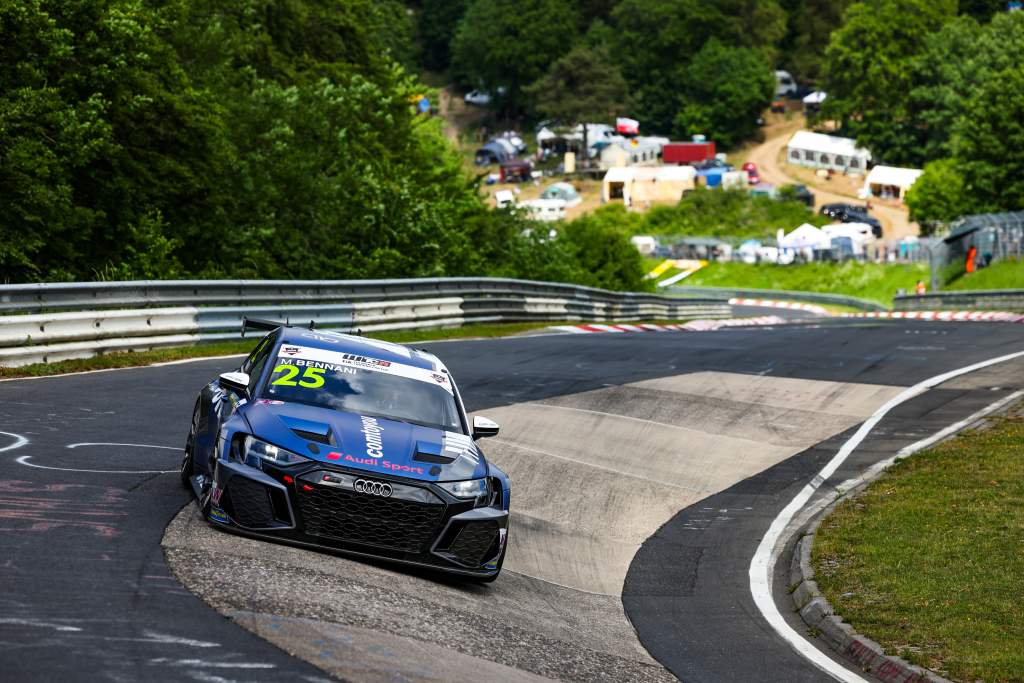 It was the fifth year WTCR has raced at the gruelling Nordschleife circuit, but the first time such tyre issues have been experienced.
This year, the trouble started in the two practice sessions on Thursday. The Cyan Racing team, which runs the five Chinese-built Lynk & Co 03s in WTCR, experienced 10 problems alone, while over 20 punctures, delaminations or significant vibrations were reported across the 17-car field over the two sessions.
Goodyear conducted some analysis that evening, and clarified its recommended settings, with the suspicion being the teams were running overly aggressive tyre pressure or camber settings which were putting excessive load on the tyres.
Eight new tyres from a different production batch were also provided to each car, with an additional 15-minute test session added to Friday's schedule, ahead of a slightly curtailed 30-minute qualifying session to evaluate the new tyres.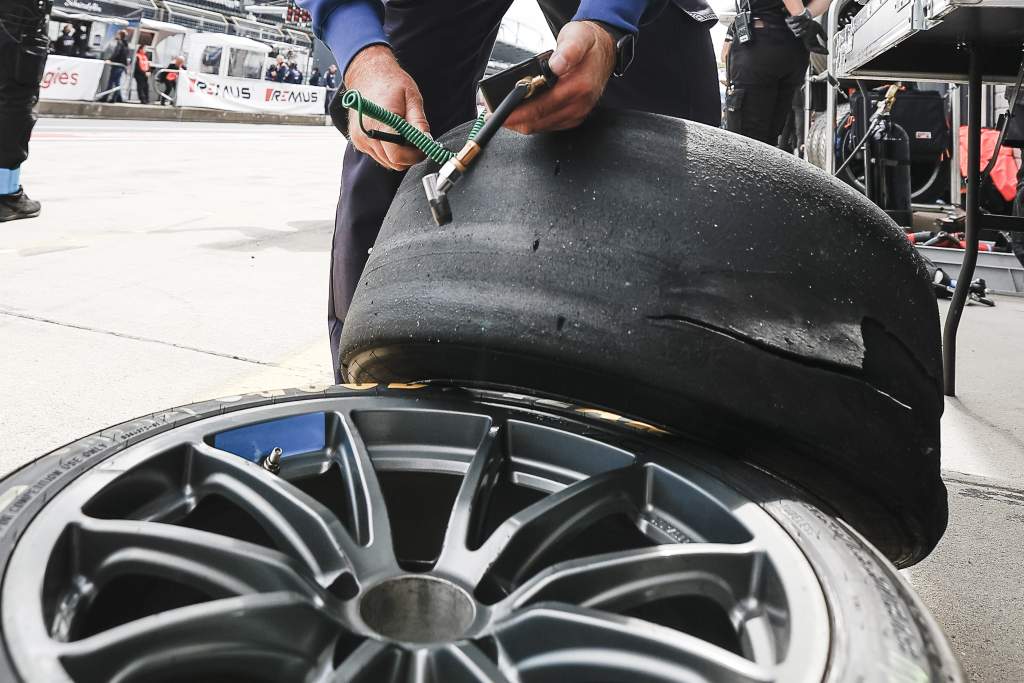 Unfortunately, the Nurburgring's weather system didn't play ball, with it raining through most of the morning.
While slicks were the right choice by the time the test started on the drying circuit, the lap times were still a little way off Thursday's best, so the new data was of limited use.
However, by qualifying, the circuit was now completely dry. Three of the Lynk & Cos powered to the top of the timesheets on the first of the two possible runs; while Yvan Muller had to abort his run after suffering a tyre issue immediately on one of the new sets.
Cyan opted to hold back its top three drivers on the grounds of safety, while Muller went for another run on his second brand-new tyre set, and managed to qualify 10th, but reported another vibration throughout most of the near-nine minute lap.
Then, two of Comtoyou's Audis bolted to the top of the order, with 2020 European champion Mehdi Bennani snatching pole ahead of his factory-backed team-mate Gilles Magnus, a second clear of the Lynk & Cos.
The Hondas had a dreadful session, with the cars of Tiago Monteiro and Attila Tassi both suffering delaminations as they headed down the super-fast Dottinger Hohe straight, leaving them to qualify at the back of the field, while their championship-leading team-mate Nestor Girolami also suffered a delamination on his first run.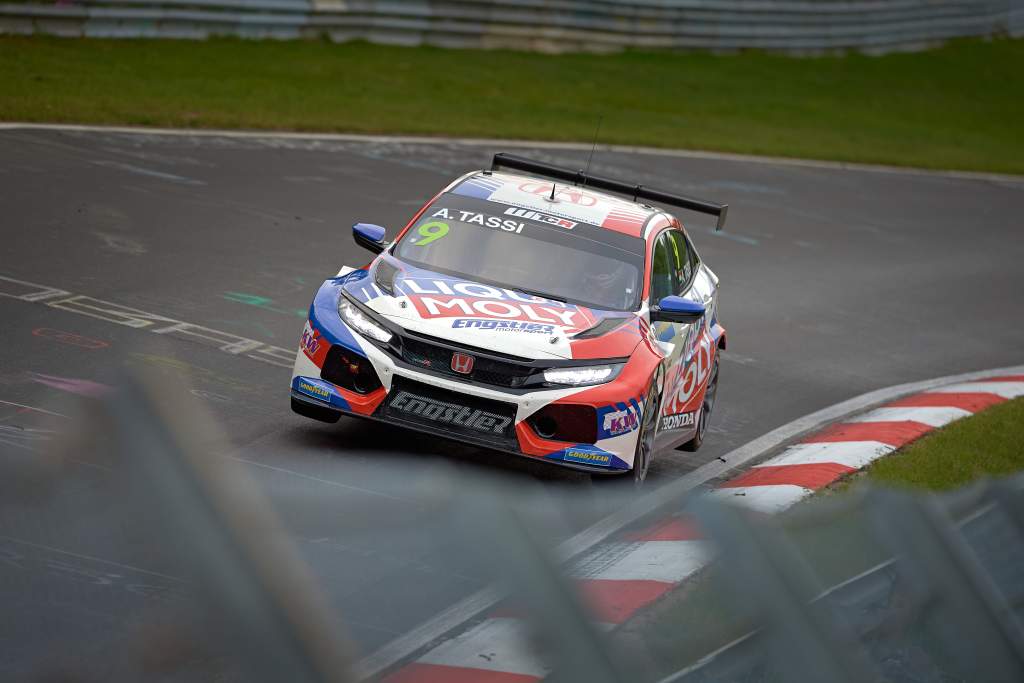 The luckless Argentinian was then on a lap which could potentially beat the Audis, before he had to slow down where Rob Huff's Cupra Leon had just crashed out – with the British driver confirming afterwards that he was also experiencing a vibration which caused him to lose control of the car with snap oversteer.
Qualifying was now over – Audi was on pole, while over the course of the rest of the afternoon, the paddock exploded with questions and concerns over the state of the tyres.
Muller made the most damning statement in the post-qualifying press conference, saying: "I have to tell you right now I'm not sure I will race tomorrow; I don't want to die", which led to the interviewer abruptly wrapping up the conference.
Geely Group Motorsport and JAS Motorsport, builders of the Lynk & Co and Honda cars respectively, said to The Race they would not be able to compete in these conditions.
Their belief was the running weight of their cars was the most likely reason why they were affected more than Hyundai, Audi, and Cupra had been – as there was at least 40kg difference between them due to the performance balancing measures used within the TCR touring car formula.
Everyone believed a solution would be found, but time was fast running out.
Goodyear then put out a statement saying that no issues were being experienced by the teams competing in the Nurburgring 24 Hours race and there, cars were successfully completing nine-lap runs. It also said that there were no issues experienced by the Audis, Cupras, and Hyundais in WTCR – and that tit would work with the teams on set-up data and kerb usage, implying the issues were the fault of the Honda and Lynk & Co teams.
This wasn't quite the case, as Tom Coronel, driving an Audi, had experienced a tyre issue on his second run. Coronel said: "We found out I had a flat spot on my tyre, so on the last outing I just couldn't do it as the grip wasn't there."
Both the Cupras also had problems, with only the cars of Hyundai understood to have not experienced any issues all weekend.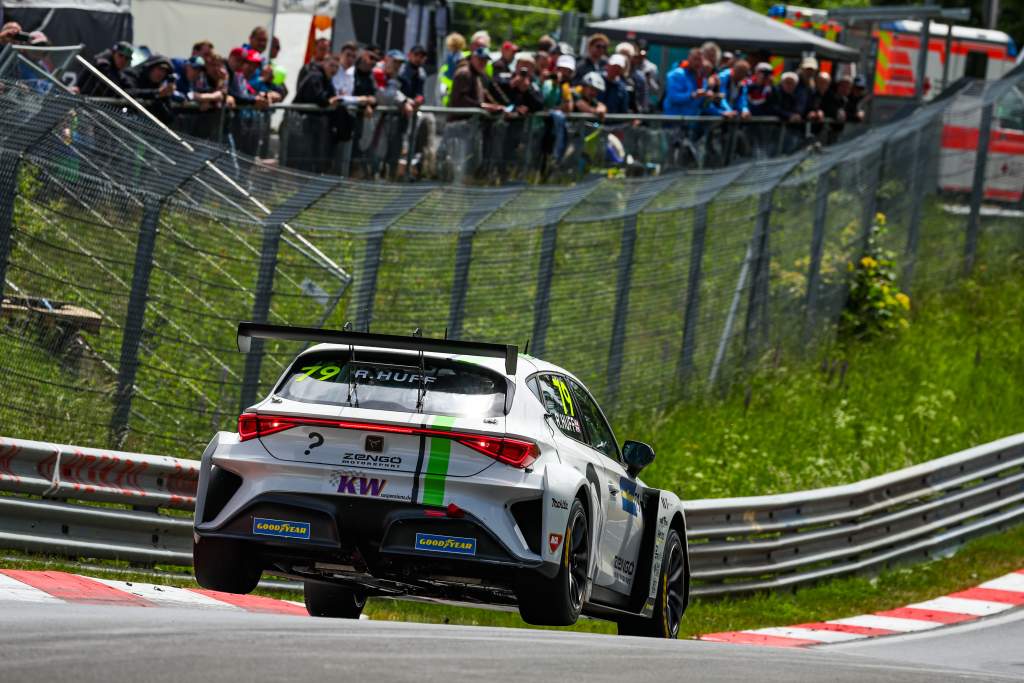 "We have concerns over the tyres," said Cupra driver Huff.
"I know we're super-safe on set-up, so the fact [team-mate] Dani [Nagy] and I have experienced big problems on tyres – no one can understand what the issue with the tyres is, we can only assume it's a construction problem."
Geely (Lynk & Co) and JAS (Honda) were also adamant they were following the tolerances and were incensed by the Goodyear statement, with Honda firing back in an official release Saturday morning, stating "Honda has absolute trust in its customer racing teams that they have abided by any and all technical recommendations given to them by Goodyear for the 2022 WTCR season, specifically for the WTCR Race of Germany at the Nurburgring Nordschleife."
Just then, everything turned on its head.
Overnight, Goodyear had revised its position. Based on its findings, the tyre company now came back to the FIA and teams saying that it could not guarantee the safety of the tyres.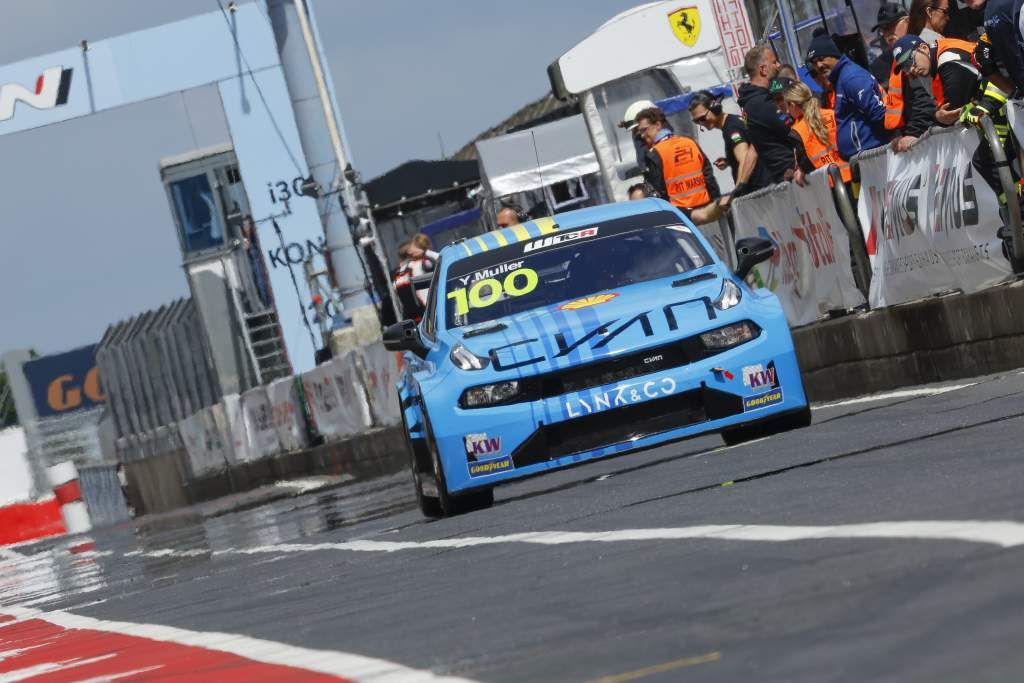 The teams all met to discuss any options there might be, with various suggestions having circulated since the problems began. Some ideas were quite out there, from running on the Grand Prix circuit, to introducing three slow zones to limit the stress on the tyres, including at the Dottinger Hohe straight (arguably the only overtaking point on the course).
However, there was no consensus – and with the confirmation from Goodyear that safety was a concern, the FIA had no choice and the teams were told at 9am that the races would be cancelled.
Reaction was certainly split.
"Honda and Lynk & Co have won, and now we're not racing, it's a joke," exclaimed Comtoyou team manager Francois Verbist.
"They [Honda and Lynk & Co] didn't want to race. We've had no issues with the tyres, it was clearly an issue on their side."
Verbist added that Audi driver Coronel's puncture was an unrelated issue.
Hyundai Motorsport also didn't concur with the decision to cancel the race, with its customer racing department manager Andrea Cisotti confirming his cars no issues with the tyres – whereas in 2021 Hyundai had been in lower-key tyre trouble at the Nurburgring event.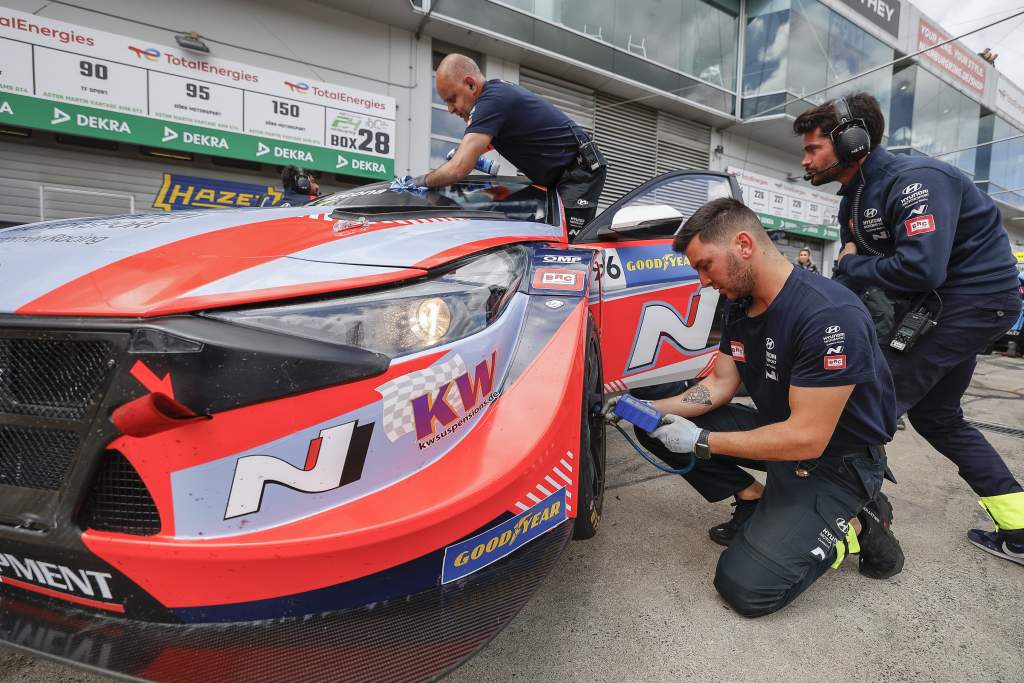 "Last year, we had some issues during the weekend, and we were just told we just needed to deal with it, and we did," said Cisotti. His view remained that Honda and Lynk & Co were just running too aggressive a set-up.
Later that weekend, Hyundai Motorsport would finish 1-2 in its class in the Nurburgring 24-hours, also running on Goodyear tyres, albeit of a slightly different specification.
Others were certainly happy with the call. Huff told Goodyear he was glad it had put the drivers first after recognising there was a safety issue, rather than risking their health, even though the cancellation was unquestionably a public relations hit for the tyre marque.
The drivers of Honda and Cyan Racing echoed the call, with Muller saying to The Race: "We are very disappointed that it was cancelled, as we had two cars in positions three and four for race one, and I was on pole for race two, but Goodyear said from their analysis there is a problem, it's not safe to race, and safety first, we have to accept it – especially at a circuit like the Nordschleife.
"I'm sure it was not an easy decision for them to take, but it's clever and mature for them to say there is a problem; mistakes can happen; the big mistake would be to not accept it."
What happens next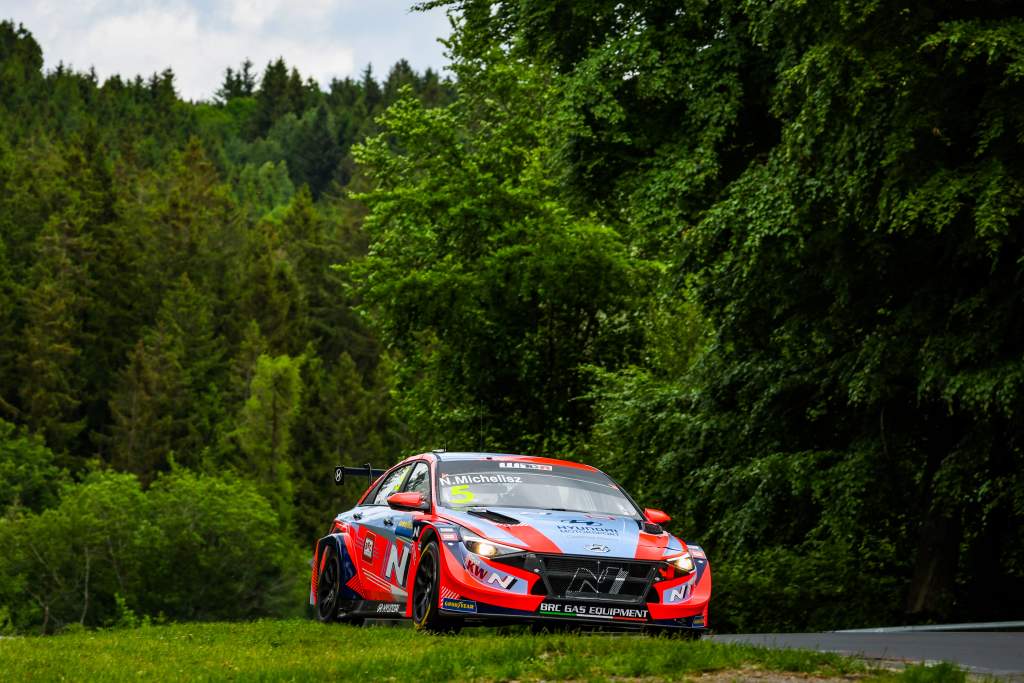 Goodyear has committed to a thorough investigation. As it stands, what happened still isn't clear. Conclusions vary from whether Honda and Lynk & Co teams were just pushing too hard, or whether there was a defect in the tyres provided to all teams at the weekend, which was only exacerbated by the set-up and weight variances across the cars.
"We looked at whether they were from a certain production batch or not, and that isn't the case," said Goodyear motorsport director Ben Crawley to The Race.
"We even brought an additional batch of newly produced tyres in for qualifying, and we still saw this issue, so it's clearly not to do with a batch.
"We have to do some analysis to see if it's anything we've done, as everything so far basically confirms that the tyres have been built to specification.
"Quite frankly, we ultimately got to the stage where a number of drivers were voicing safety concerns, and we were having a number of tyre-related issues and we can't categorically say the tyre is not the root of that issue, so under those circumstances we didn't believe we could race under those circumstances."
It was certainly something the WTCR didn't need right now. While its season opener at the Pau-Ville street circuit took place three weeks ago with no drama, it's already a tough year for the FIA's top tin-top circuit racing series – with a modest 17-car grid in a championship which is struggling to put together a coherent calendar.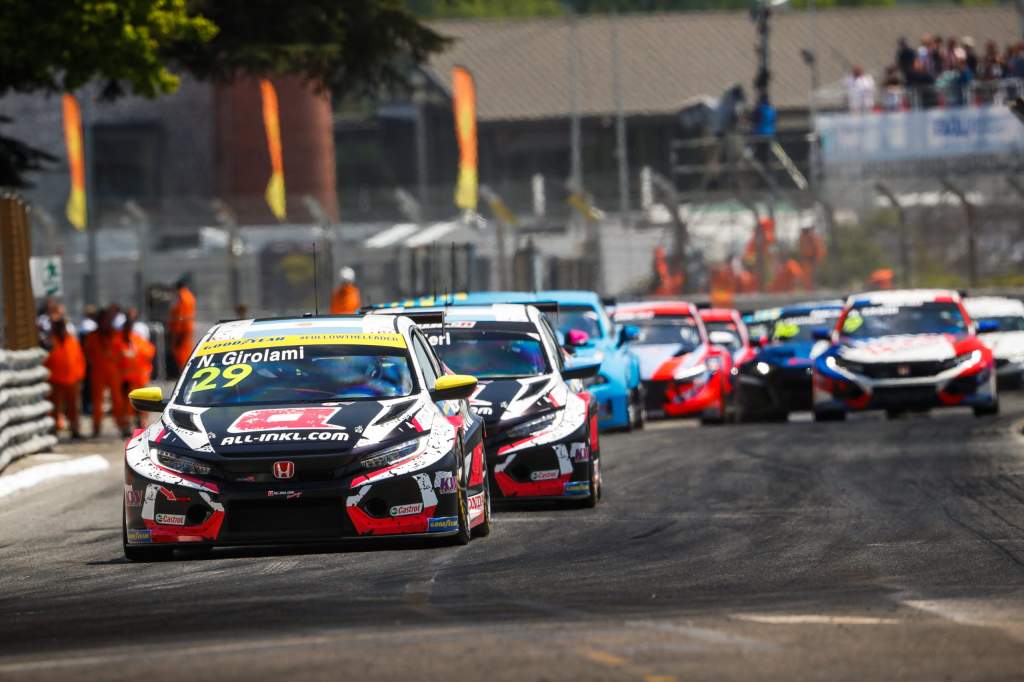 WTCR has a long synergy with and almost a dependence on races in Asia, but those are continually under threat due to lingering COVID travel restrictions in the region – with late-season races scheduled in China and Macau highly likely to be cancelled and replaced.
There is also only a week and a half until the next round at the Hungaroring, and there are concerns continuing about whether these tyre issues could resurface, with reports of some similar issues also having been experienced in pre-season testing at the Hungarian circuit.
WTCR definitely didn't need to lose another of its high-profile events in a year where it continues to weather the coronavirus storm, and while it's struggling more than many other series to get back on its feet.