In the build-up to the inaugural running of The Race Media Awards, we're asking members of our team and other experts to pick some of their favourite motorsport marketing campaigns that they've both been involved in and seen from the outset.
Next up is Sam Smith with the tale of bringing 50 years of Lola motorsport excellence to the streets of a British town – and it escaping from its police 'pace car'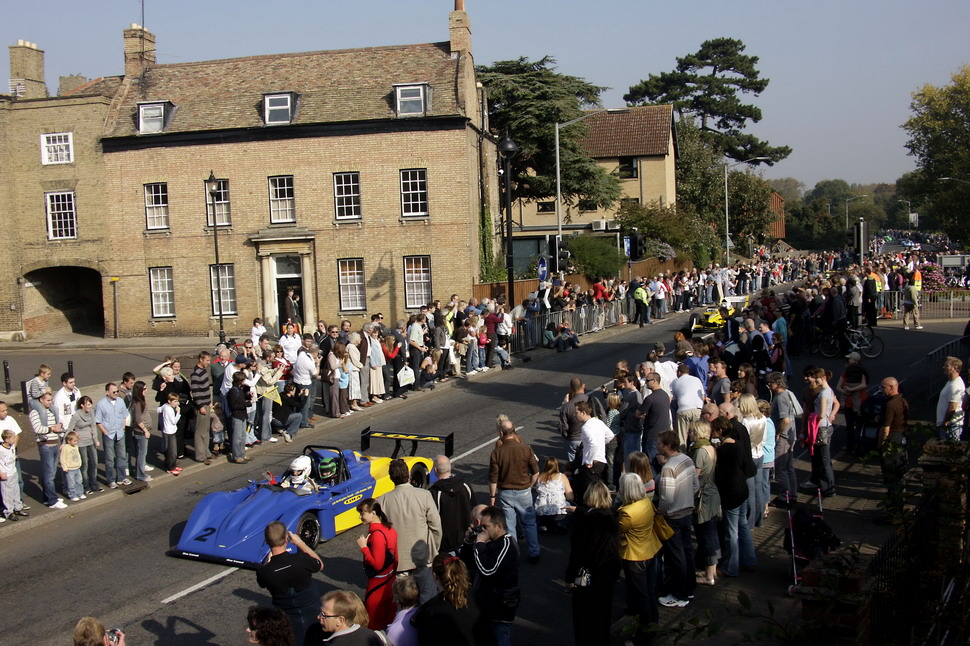 As someone who has worked both as a journalist and as a PR, I've a few stories to tell over the years.
But one sunny autumn day in 2008 stands out for dizzying combination of exhilaration and pure abject terror.
It was when I led a team into what became known as the Huntingdon Grand Prix, a celebration of my then employer Lola's half-century as one of the world's leading racing car constructors.
The premise was simple enough, or so it seemed. Collate 20 race cars from that 50-year history, get some of the greatest 'Lola' names to drive them and then have a run around the historic market town on a specially devised 'track'.
It was a year in the planning and believe me the red tape and bureaucracy of putting something like this on, on public roads, is immense and draining.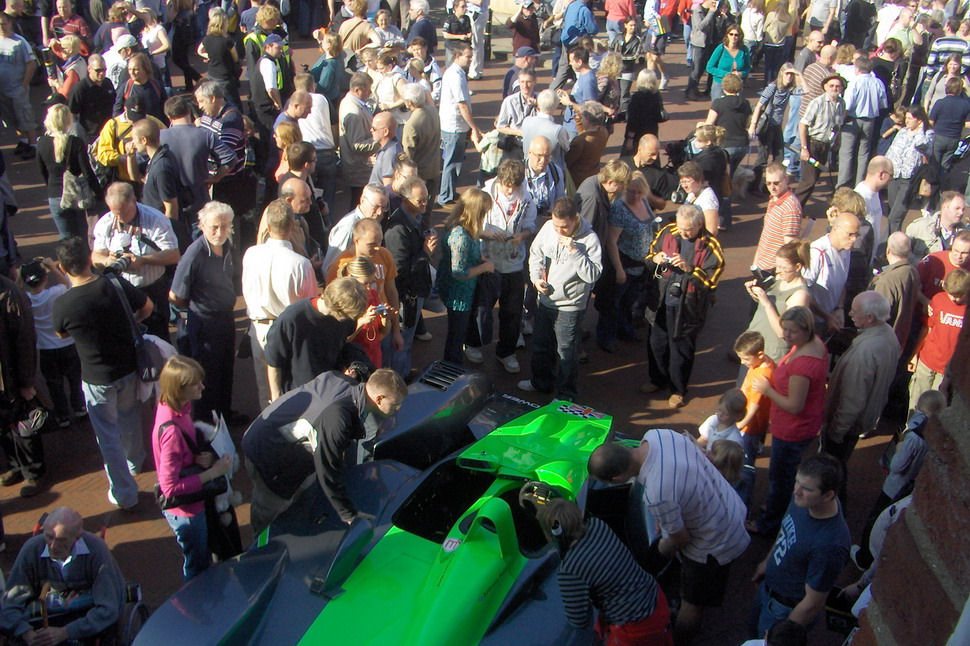 At the time it seemed like the most irresponsible thing I had ever done. Almost 14 years on, I can confirm that it absolutely was.
So it came to pass that on October 10 2008, I found myself one moment laying cones and fences and then the next hosting a drivers' briefing of legendary Lola aces!
It was a complete whirlwind of a day and there was absolutely no chance to enjoy it.
When the police advised me that up to 10,000 people could be in and around the town my heart skipped several beats realising the enormity of what we were attempting to pull off.
John Surtees, James Weaver, Anthony Reid, Teddy Pilette, Julian Bailey, Danny Watts and Lola founder Eric Broadley drove classic Lolas like T70s, T332s and the Lola-MG LMP675 cars.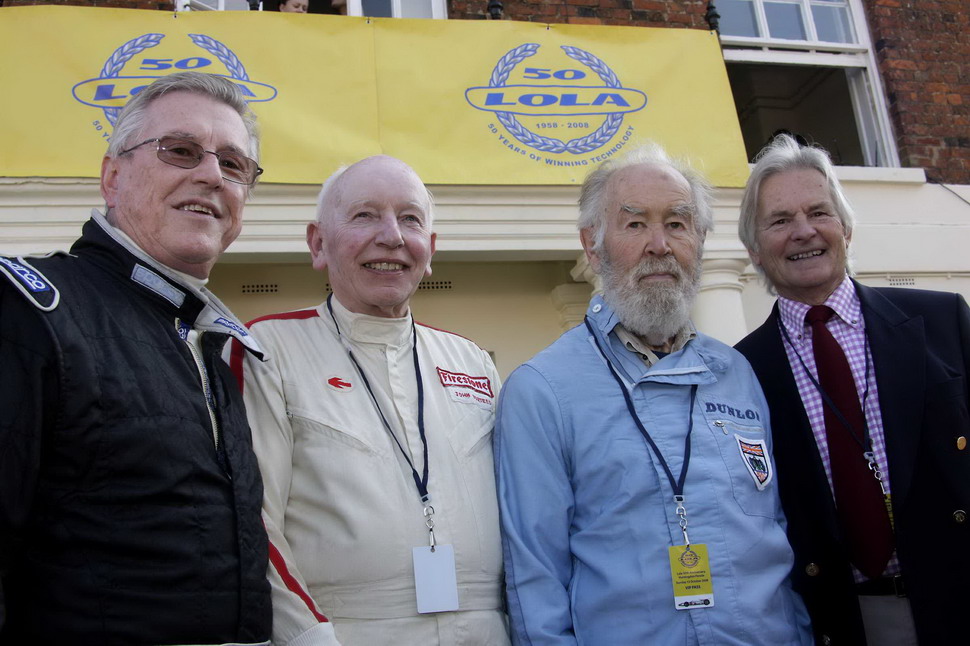 There was even an A1GP car, driven by Fairuz Fauzy, and a contemporary LMP2 car that had just raced at the Le Mans 24 Hours driven by RML's Mike Newton.
They looked amazing on the usually drab ring road with a crowd straining to see the 'action'.
I'm pretty sure I will only ever swear at a senior member of the Cambridgeshire constabulary once in my professional life, but I still think it was entirely justified.
This was because the police chief who was supposed to lead the cars on the parade missed the start as he was taking photo on the grid!
"Don't just sit there, f****** get after them!" I bellowed, as I saw around 18,000 brake horsepower disappearing completely unchecked into Huntingdon town centre with a contemporary LMP2 car leading the way.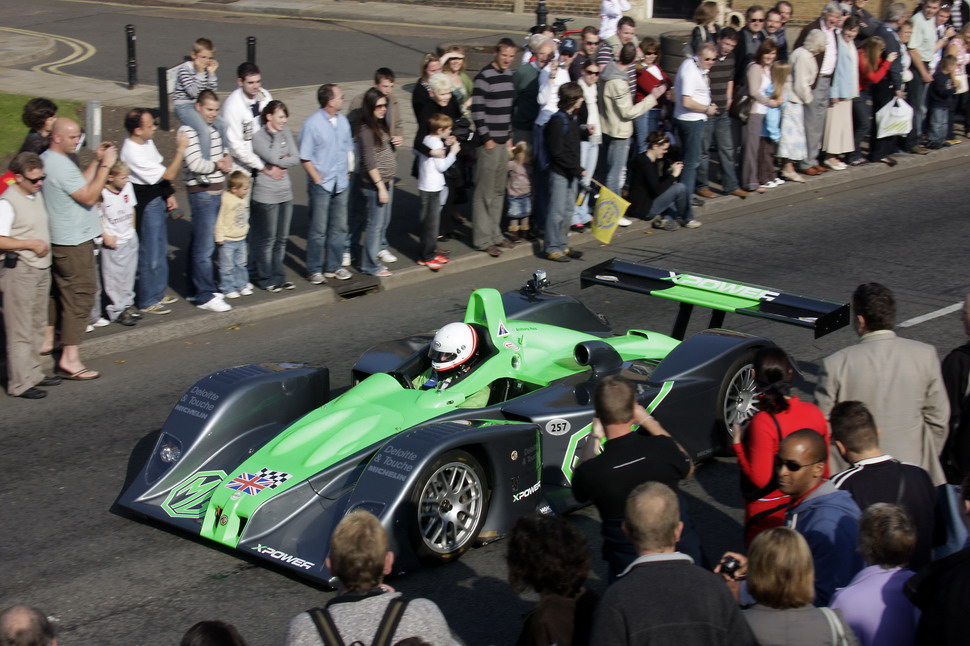 We carved our way over grass mounds to get back in front and then led them as a pace car into the market square.
The paddock area had Goodwood style pit boxes and a display that included Sebastien Bourdais' 2005 title winning Champ Car, which we got Seb to wrestle up the hill at Goodwood a few months before, and Patrick Tambay's delicious 1986 Beatrice Haas Formula 1 car.
A civic dinner was a great success too and Tony Jardine hosted interviews on the town hall balcony to a packed audience beneath.
Locals still talk to me with great pride about the day now, even though Lola is no longer a going concern. I still live in the town and occasionally when I'm crossing the Ring Road I twitch, as I recall Anthony Reid opposite locking his way passed the entrance to Sainsbury's car park in the Lola-MG LMP675 car.
When my colleague Andrew van de Burgt mentioned the Goodyear posters of yesteryear recently, and how simple campaigns like this are remembered so fondly, I must also hold my hands up and say that I and the Jardine PR team, who worked with me on the 50th anniversary celebrations, very unsubtly borrowed the idea for the below Lola poster!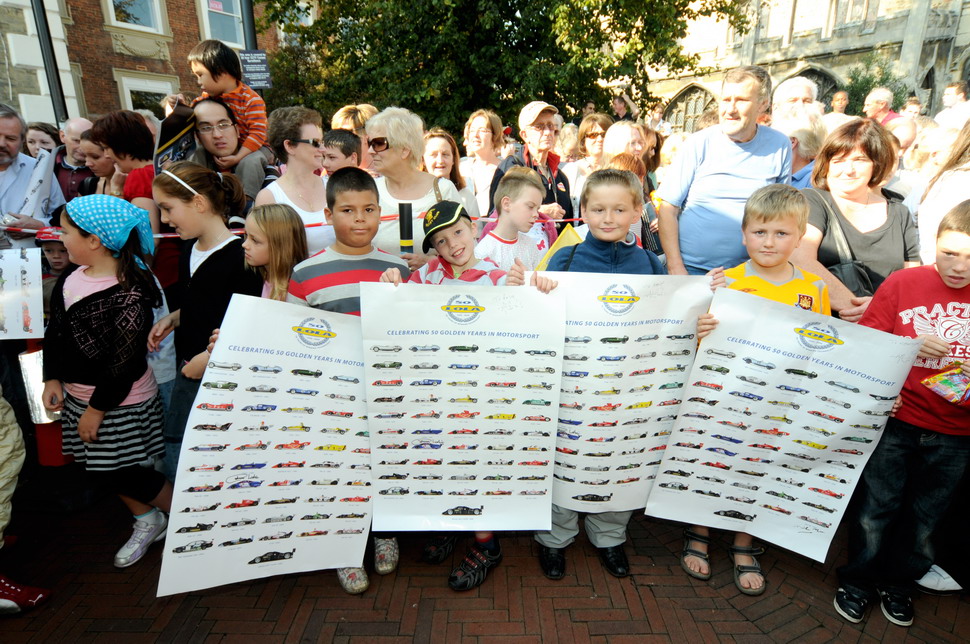 What the whole experience showed us was that Lola was still so highly regarded on the international, national, and local stages.
In fact, it was a much needed boost for the company, which a year later began a plan to re-enter F1 under Max Mosley's ill-fated 2010 budget-capped plan and supplied cars for Aston Martin's LMP1 assault on Le Mans.
Shortly after that day in Huntingdon, we even made a film in which I and Matt Beale, now a leading light in Formula E and Extreme E's TV production for Aurora Media, worked with national treasure Stephen Fry for a day.
That, as they say, is a story for another time.