The longer the silence, the stronger the speculation around Lewis Hamilton's Formula 1 future grows.
But his silence is not the problem, it's a consequence of inaction elsewhere – and his future is getting tangled in a mess of someone else's making.
As the F1 world awaits the outcome of the FIA's investigation into the 2021 Abu Dhabi Grand Prix and the events that cost Hamilton an eighth world championship, it also awaits any word whatsoever from Hamilton himself.
That has given rise to rumours Hamilton's future has a serious question mark over it, given Mercedes boss Toto Wolff's strong statement before Christmas that Hamilton had been left disillusioned by the way FIA race director Michael Masi handled the late safety car in an unprecedented way that went against the sporting regulations.
Hamilton was denied the race victory and the championship because the race should have ended under caution if the safety car period had been handled in the manner prescribed in the rules.
He said on his team radio moments before taking the chequered flag that the race had been "manipulated" and was pictured sitting in his car for two full minutes post-race as he contemplated what had happened.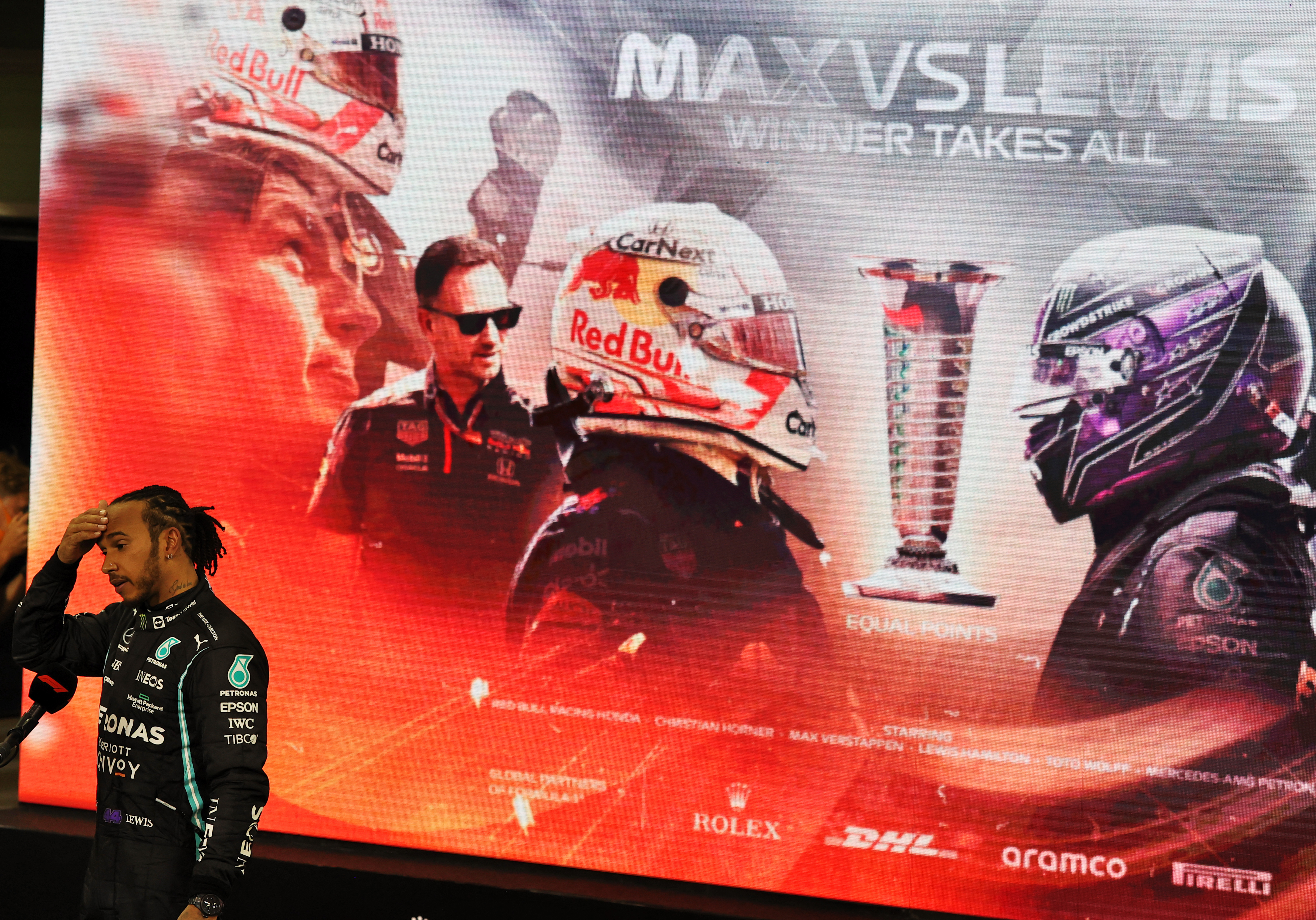 Apart from a brief television appearance immediately after the race, in which he congratulated Max Verstappen and thanked his team, Hamilton has not had any media engagements or commented publicly since the season finale.
In the week after the race, he was pictured at Windsor Castle receiving his knighthood and returned to Mercedes' team headquarters as well for former team-mate Valtteri Bottas's send-off.
But Hamilton was absent from the FIA's mandatory end-of-season prizegiving ceremony, so it was clear who was the subject of his displeasure.
Hamilton's silence has been interpreted by some as the actions of a sore loser, accompanied by inevitable criticisms and advice he should just accept what happened and move on, or 'come back stronger'.
Those who believe that underestimate the severity of what happened in Abu Dhabi and have also misplaced who is responsible for bringing closure to this matter.
Team and driver were, and probably still are, deeply hurt by what happened in Abu Dhabi and there was a clear sense of betrayal in Wolff's words last month.
"Lewis and I are disillusioned at the moment," Wolff said after Mercedes announced it would not pursue an appeal of the stewards' decision to vindicate Masi's actions in the finale.
"We're not disillusioned with the sport, we love the sport with every bone in our body and we love it because the stopwatch never lies.
"If we break that fundamental principle of sporting fairness and the authenticity of the sport then suddenly the stopwatch doesn't become relevant anymore because we are exposed to random decision making.
"You start to question if all the work that you have been putting in, all the sweat, tears and blood, can actually be demonstrated in terms of bringing the best possible performances on track because it can be taken away randomly.
"It's going to take a long time for us to digest what has happened on Sunday. I don't think we will ever get over it. That's not possible and certainly not as a driver.
"I would very much hope that the two of us and the rest of the team can work through the events with the FIA, together with F1, to improve the sport going forward.
"But he will never overcome the pain, the distress caused on Sunday."
For Wolff to question F1's authenticity and fairness was huge, especially as we can believe he was expressing a view Hamilton also shared, especially as Hamilton prides himself in being a principled person and racing driver.
That makes what happened so difficult for him to stomach. According to Wolff, Hamilton will conclude that he needs to continue because he's still performing at such a high level. But it may well come down to whether he has faith in the system around him.
Wolff said last month his responsibility was to "do the utmost that I can to help him [Hamilton] to overcome these imminent feelings he has in order for him to return strong with a love of the sport and trust the decision making of the sport".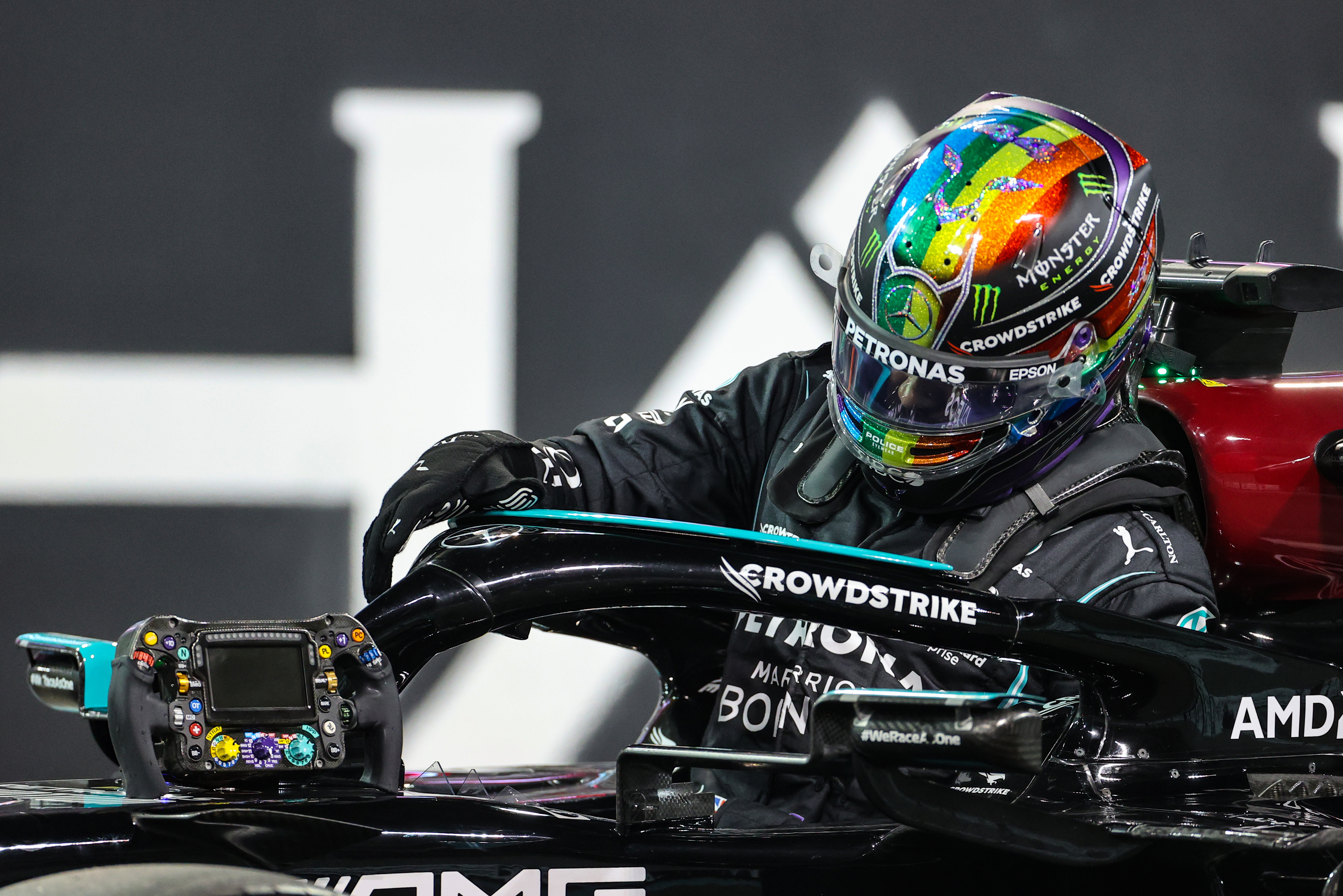 Whether Hamilton should continue in F1 is not our place to say. If he feels it's a fair playing field, he would hopefully want to carry on. If his faith has been irreversibly shaken, why should he feel obliged to stay?
With radio silence since the messaging around the post-Abu Dhabi World Motor Sport Council meeting, and a less than convincing first address of the topic by new FIA president Mohammed Ben Sulayem, you have to wonder how seriously the FIA is taking the prospect that its actions (and now its inaction) could drive Hamilton out of F1.
It would be unwise to underestimate any anger or resentment that may be harboured as a result.
It's vital that any driver trusts the system that governs the sport. And Hamilton's not just any driver, he's one who felt the race and title fight was "manipulated" – it should be a leading priority for the FIA to understand the severity of that.
This is the self-styled pinnacle of motorsport. And it's the responsibility of the FIA to prove to Hamilton it is up to that standard.
F1 as a whole needs to move on from this incident at some point but moving on doesn't mean sweeping the matter aside and letting F1 get on with its 2022 season.
It means the FIA addressing its shortcomings, Hamilton trusting the system, and F1 recovering from the damage inflicted by the finale.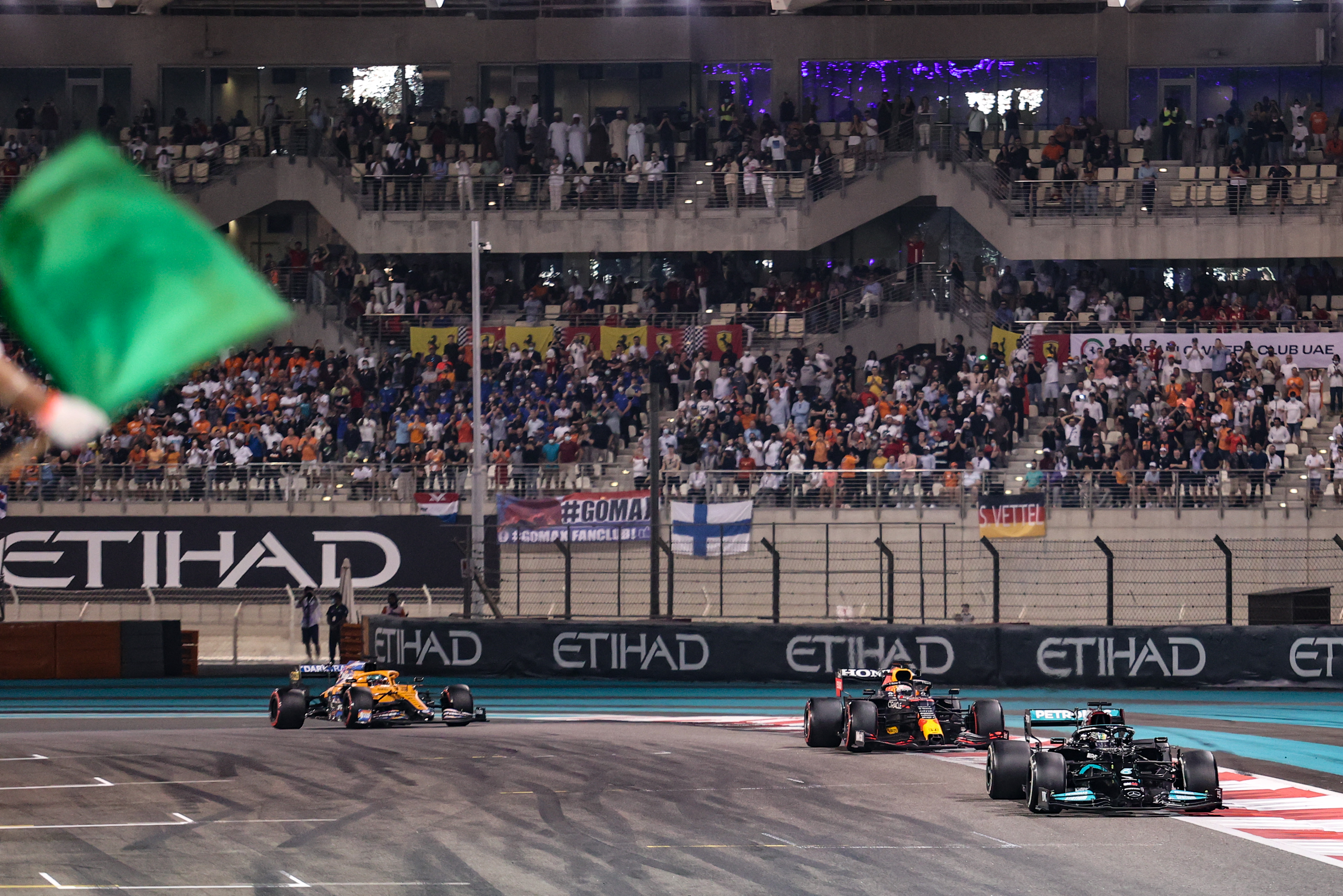 Keeping quiet and hoping this all blows over by the new car launches, pre-season testing and a new championship, is not an acceptable outcome for F1 and it would be an insult to Hamilton.
It is not his responsibility to turn the other cheek. And in turn, it's not his silence since December that's a problem, it's the FIA's.