Factory Yamaha rider Franco Morbidelli says his "upwards spiral" of late should continue into Sunday's San Marino Grand Prix, as he attempts to finally shake off what has so far been a terrible MotoGP season by converting his best qualifying into his best race day of the year as well.
Morbidelli has been struggling with performance since his return to action in 2021 after a significant surgery to reconstruct his knee, following extensive ligament damage first suffered in 2015 then exacerbated while training in the middle of last season.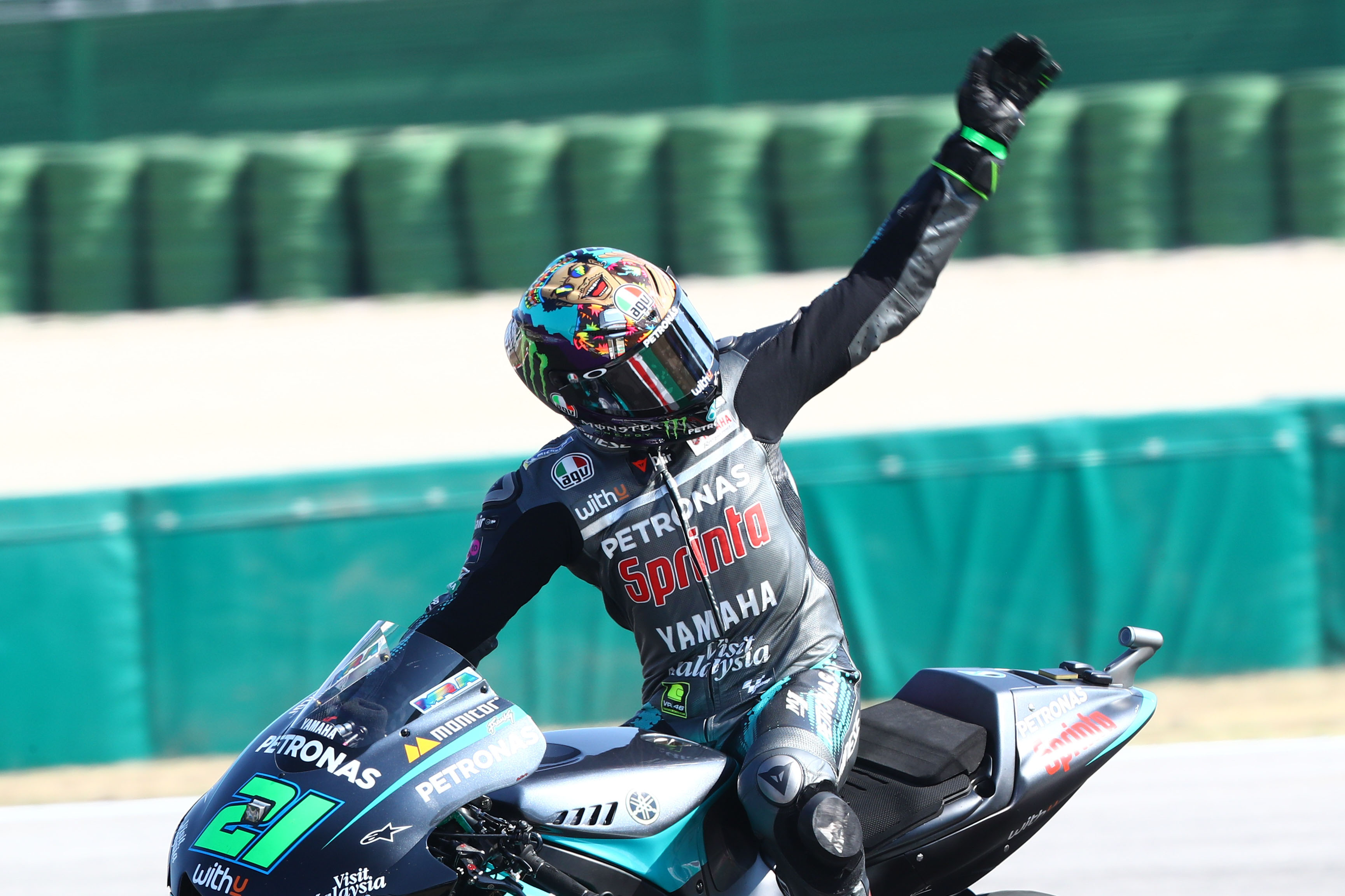 He's gone from being a genuine title contender in 2020, when he finished runner-up to eventual champion Joan Mir by only 13 points and took three race wins, to scoring a single top 10 this season. That's made it hard for Morbidelli to not just stay motivated but to keep chipping away at finding a way back to his previous level.
The year so far has been tough, made worse by a Yamaha that evolved considerably to suit team-mate and reigning world champion Fabio Quartararo during his absence. But upbeat at recent rounds about seeing light at the end of the tunnel even when plenty of outside observers couldn't, the improvement in form at his home race suggests that there is finally something to celebrate in his camp.
"We are stepping up," Morbidelli told The Race after qualifying 11th, his best of the year.
"We are improving in a good way and it's progressing in an upwards spiral, which is positive. This thing makes me happy, I'm happy about the progress we made, and I'm happy with how quick we were in practice.
"Unfortunately we didn't have the qualifying we were supposed to have, or we deserved to have. We made some wrong decisions, but anyway the level is getting up there, which is the main thing."
That development isn't coming from any influx of upgrades to Yamaha's M1 (a step that will happen when Morbidelli gets to test the first iteration of the new 2023 bike in Tuesday's post-race test at Misano).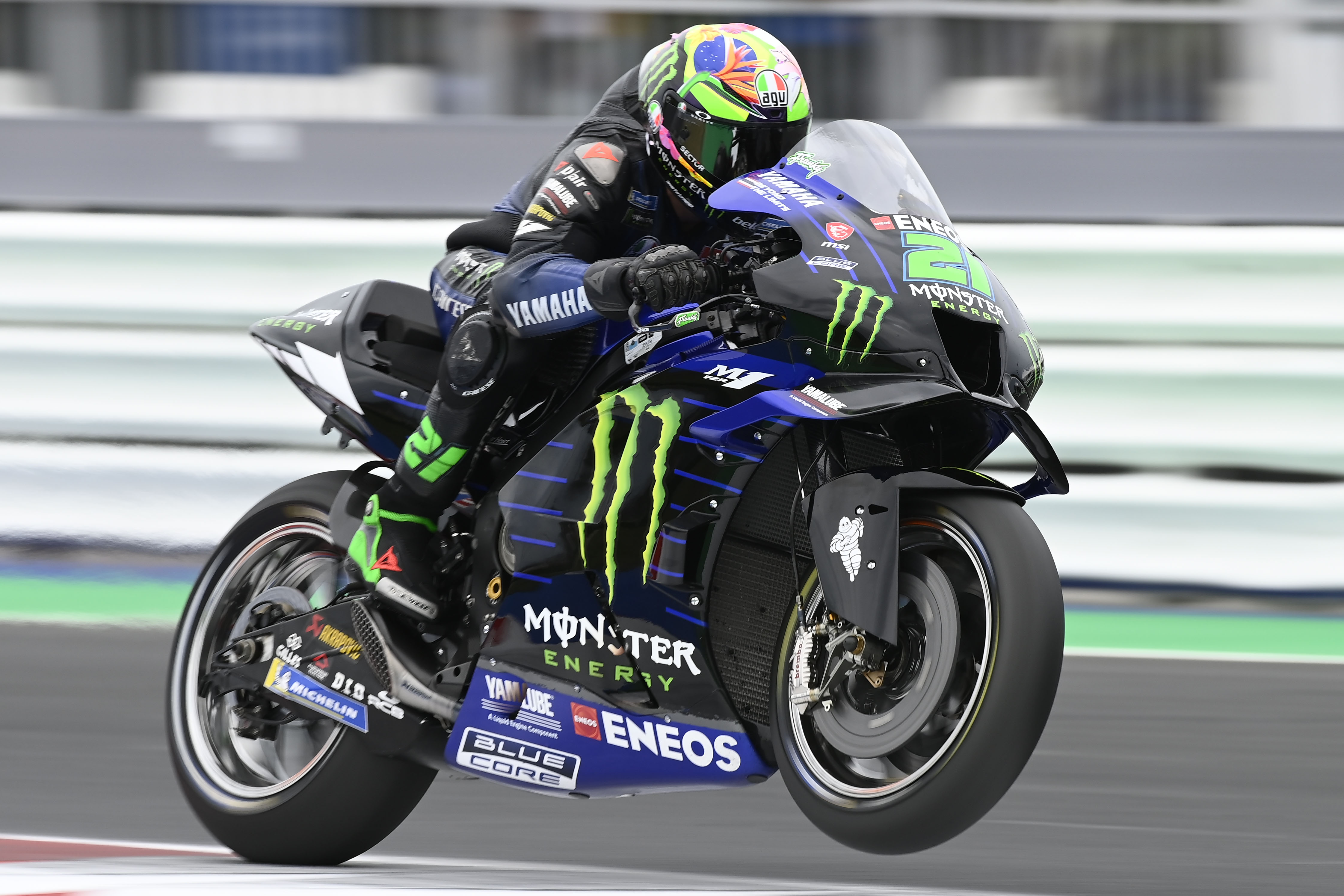 Instead, Morbidelli insisted that it's a result of slowing down not speeding up, with a new approach in the garage the solution to at least some of his and Yamaha's issues.
"Since Silverstone we've decided to slow down a little bit with the modifications, and just try to blend as much as possible with the package," he explained. "That's what we've been trying to do and that's what is paying off the most.
"In Silverstone we had improvements, in Austria we were doing a good race until I made a mistake and went on the grass, and here we've made another step. It's more me blending with the package."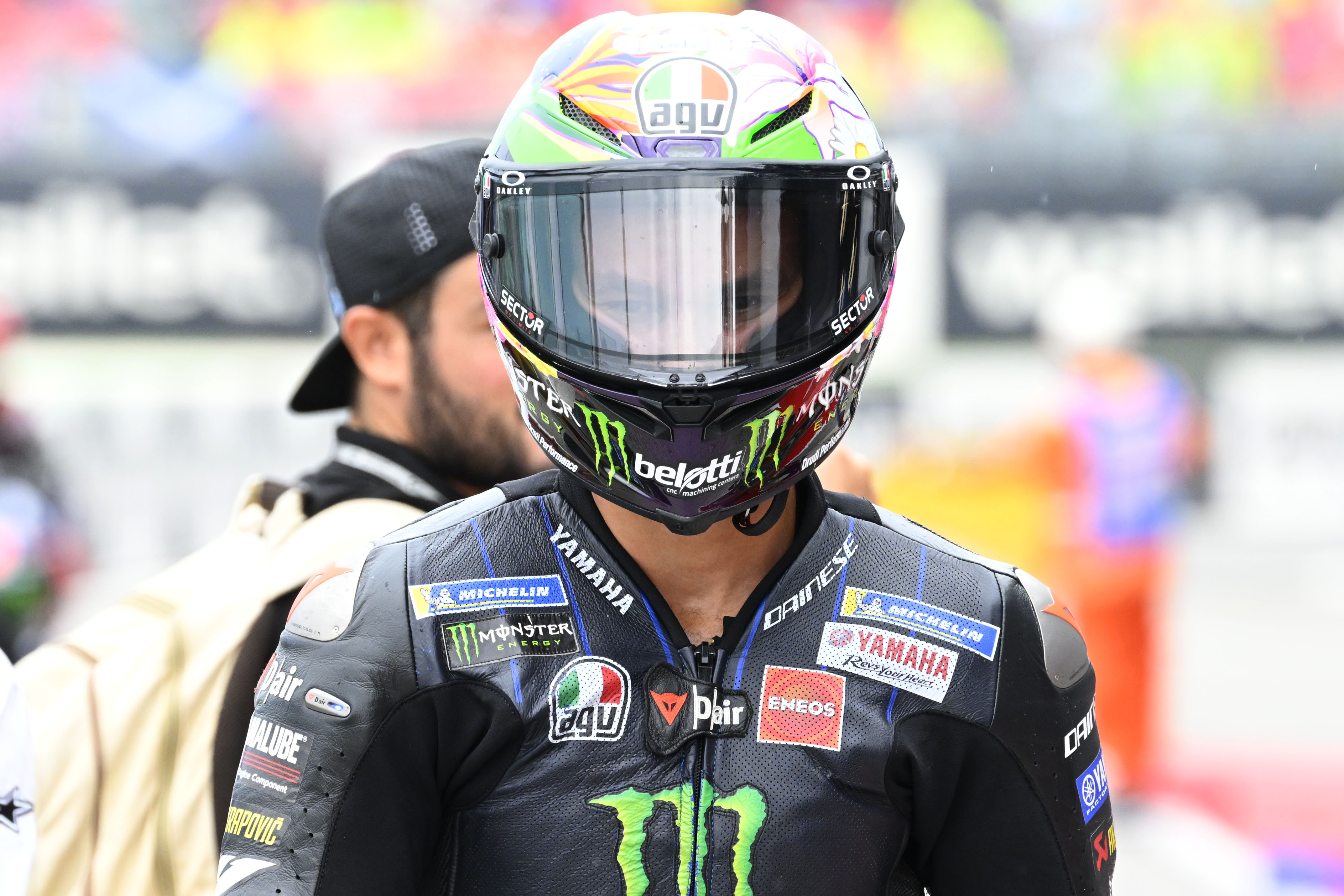 And while no-one is expecting a race-winning performance from Morbidelli on Sunday afternoon given how much work remains to be done, he was at least confident that it should be possible to convert his best qualifying of 2022 into one of his best races – something that shouldn't be too difficult considering his best dry result of the year is 11th.
Weaker this year on single-lap pace than in races, with the 27-year-old often able to deliver fast laptimes mid-race but by then already too far out of top-10 contention, he's been confident that once he started to improve his grid positions then race results would follow – and the 27-lap race at Misano marks his first chance to show it.
"FP4 [in which Morbidelli was sixth] looked nice," he said, when asked by The Race what his chances of a best result of the year were. "And usually I'm better in the race than in practice, so I hope so."