The MotoGP farewell this Sunday at Misano will mark another way in which the Marc Marquez era is fast becoming history, and distant history as well.
Marquez is still pushing along, working on his body to return to the track in at least something resembling his previous form. He may well do it, because he has been pretty good in many a glimpse even after the injury.
But the other protagonists have made their way off the stage. One is racing GTs now, another is a pundit, yet another is a test rider for KTM uninterested in wildcards. And now, one more is stepping away for good to do something else, probably pulling whips and scrubs at various dirt tracks in Italy.
History will paint Andrea Dovizioso as less of a MotoGP 'alien' than Valentino Rossi, Jorge Lorenzo or Dani Pedrosa. Yet the Marquez era is also the Dovi era, perhaps more than anybody else's, the one time in his MotoGP career where it really clicked to deliver the kind of trophy cabinet that was not at all on the radar in the early days, yet also one that would never feature the biggest prize.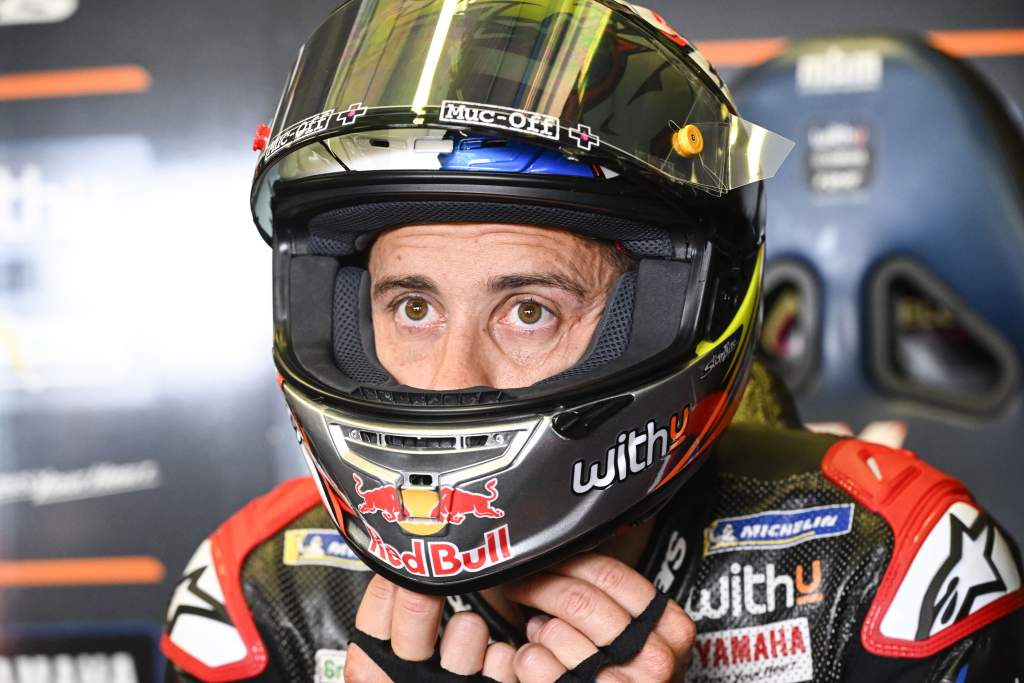 Dovizioso joined MotoGP as a star of the lower classes, but when it comes to his premier-class tenure that's a footnote. He got just one win on the board before age 30, the other 14 all coming after, in a trajectory now increasingly foreign to a class in which, once he walks away, the oldest full-time rider will be just a 33-year-old Aleix Espargaro.
But it was the right trajectory for Dovi, who was no MotoGP 'force of nature' like Marquez. It did not come easy for him. And the way he came across reflected that – a supremely astute and fairly mild-mannered athlete compared to his main rival's on-track ruthlessness and off-track 'smiling assassin' demeanour.
It is cliche – but perhaps not inaccurate – to say that the thing that stood out, and continues to stand out, about Dovizioso was how normal he was. Except, well, there's nothing 'normal' about 15 wins, tied for 18th all-time in the premier class with 1999 champion Alex Criville. It's a Hall of Fame number – both in terms of the specific MotoGP Hall of Fame, and just as a general concept.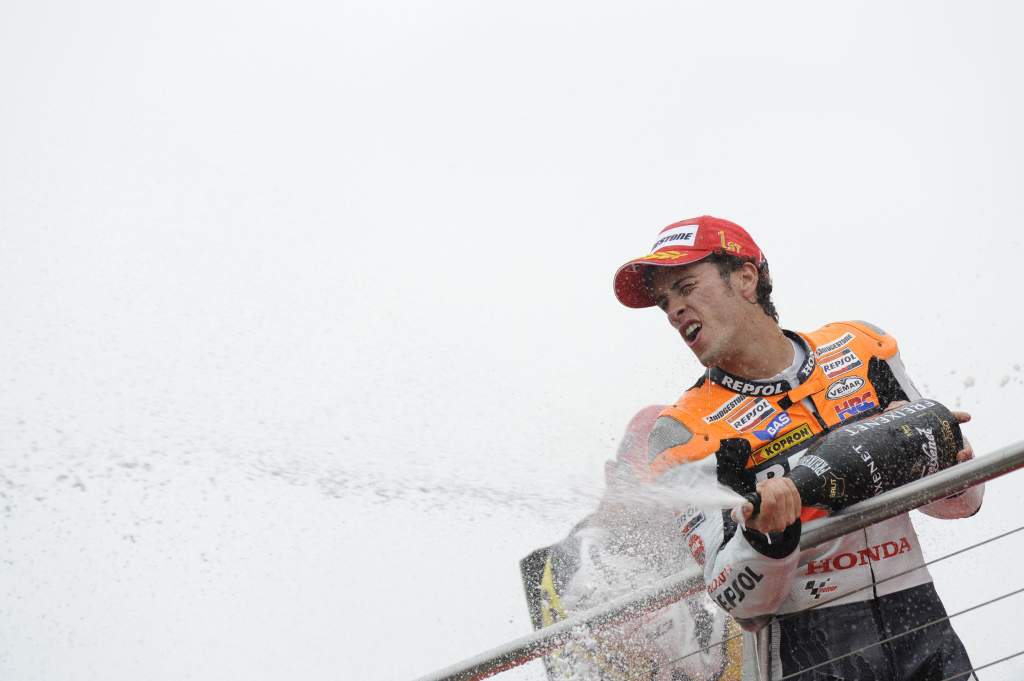 Three championship runner-up finishes is also a legacy stat. The only other riders to pull that off in the MotoGP era are, again, Rossi, Lorenzo and Pedrosa (although you can maybe also count Max Biaggi).
In 2017, Dovizioso was potentially one race away from the title, albeit it would've necessitated Marquez actually crashing in the Valencia gravel rather than riding through it and the riders up ahead then proving more accommodating.
That was a great season. But it was a different season that ended up being memorialised – 2019, the last properly vintage Dovizioso campaign and coincidentally the subject of the very good Red Bull-produced documentary Undaunted.
In many ways, that doc reflects Dovizioso's legacy better than anything. Here is a rider who kicked large amounts of ass, was in the top tenth of a percent in his chosen profession and assembled a highlight reel – including several triumphs in fantastic last-lap duels – that most MotoGP riders can only dream of.
But here is also a rider who simply had no answer to the most absurdly and oppressively talented rider of that era, and whose peak just happened to coincide with that very rider's apparent peak.
Sure, 2017 was close. But 2019? Imagine a 93-branded boot stamping on a human face – forever.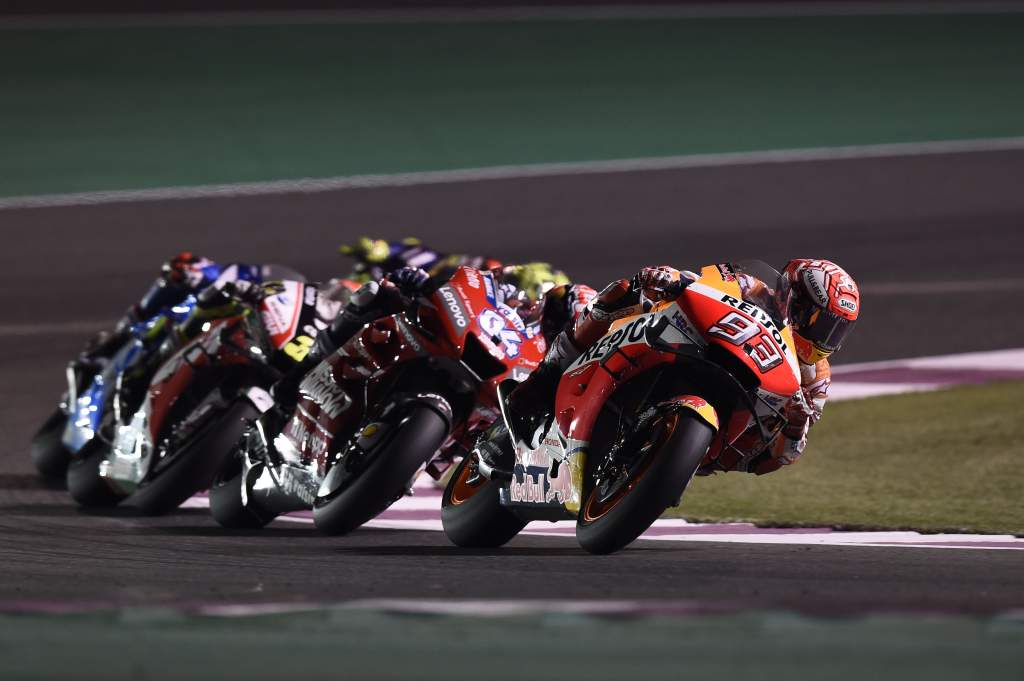 Dovizioso won the opener, but the documentary showed he knew where this was going already because Marquez was all over him, despite Qatar having been so much better for the Dovizioso/Ducati combination than the Marquez/Honda one.
From there on, Marquez ran riot – first or second in every race, save for one in which he led by a massive margin but then fell off.
Even if anybody could've stopped him – and, let's be real here, nobody could have – Dovizioso got no lucky breaks. At Mugello he came off worse than Marquez did in a last-lap three-rider battle won by Dovizioso's team-mate, the over-exuberant and (understandably) aggressive Danilo Petrucci. At Barcelona, Jorge Lorenzo took him – as well as all of Marquez's other real title rivals – down. At Silverstone, he was sent flying by a Fabio Quartararo crash.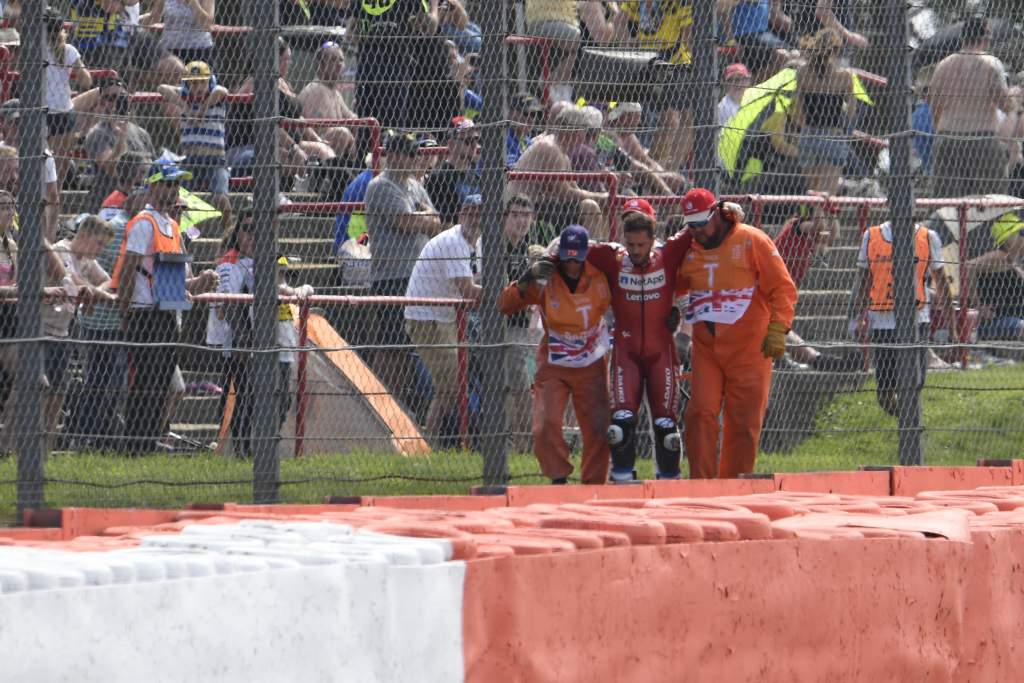 And amid all that, though he had been Ducati, the rift between him and the marque that culminated in their post-2020 split had clearly already started to form.
A highlight of the documentary is the footage of Ducati staffers plainly unimpressed as he fails to line up a move on Maverick Vinales for third, a move he himself admits he "should have tried".
That then ties into the following admission from Ducati tech chief Gigi Dall'Igna: "I'd like to see him more instinctive and less thoughtful, especially in some race situations – rationalising lets you bring home the best possible result in some races, but in others you need to let the other horse run, so to speak."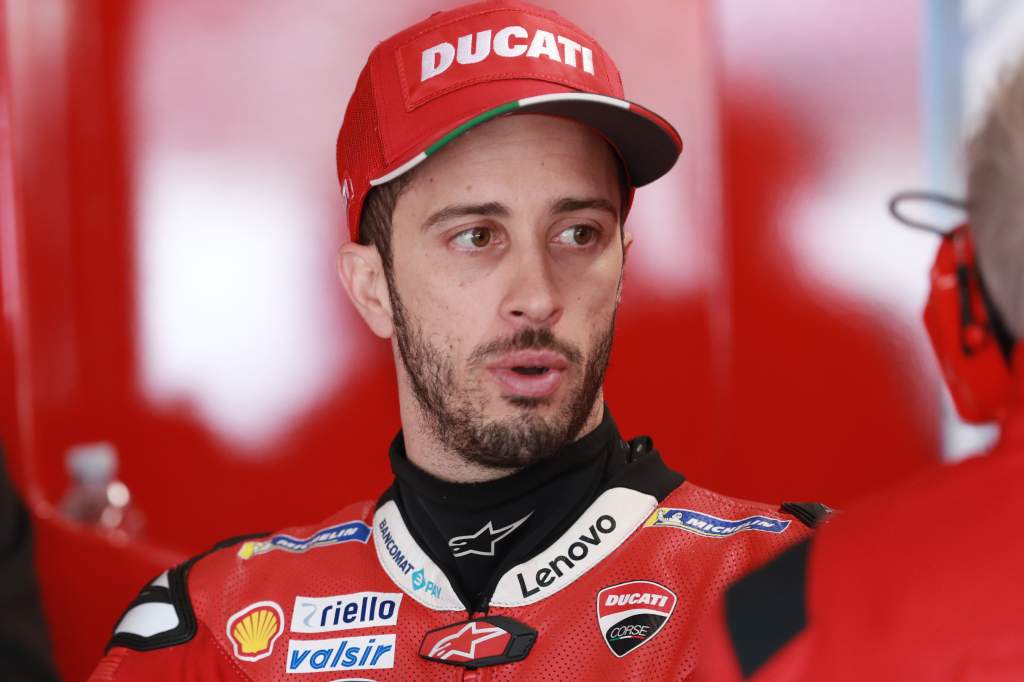 But a "less thoughtful" version of Dovi may not have won the 15 races. Never a speed demon over one lap, he really did often seem to race with surgical precision – his races looked and felt 'smart', and his wins came from a rather telling average starting position of 3.8.
Even in 2020, which was distinctly not 'vintage Dovi' as the introduction of new Michelin rear tyres suddenly robbed him of his performance edge, he still clawed out a respectable fourth in the standings that his speed didn't really warrant.
A title would've been nice, but it's hard to say he's been wronged. The man who beat him was faster – and a title challenge as credible as 2017's was in any case a lot more than what looked likely after his Honda stint hadn't worked out.
And would Dovizioso have been any greater if he caught his couple of breaks in 2017? Not really. He'd arrived the summit and couldn't quite take that final step – but even without that, he proved plenty great. He won and lost, he took one of the greatest ever into the final round of their bout, and then kept fighting once his rival ascended to a ludicrous level. In a way, him coming so close in '17 helped make Marquez's '19 such an amazing feat.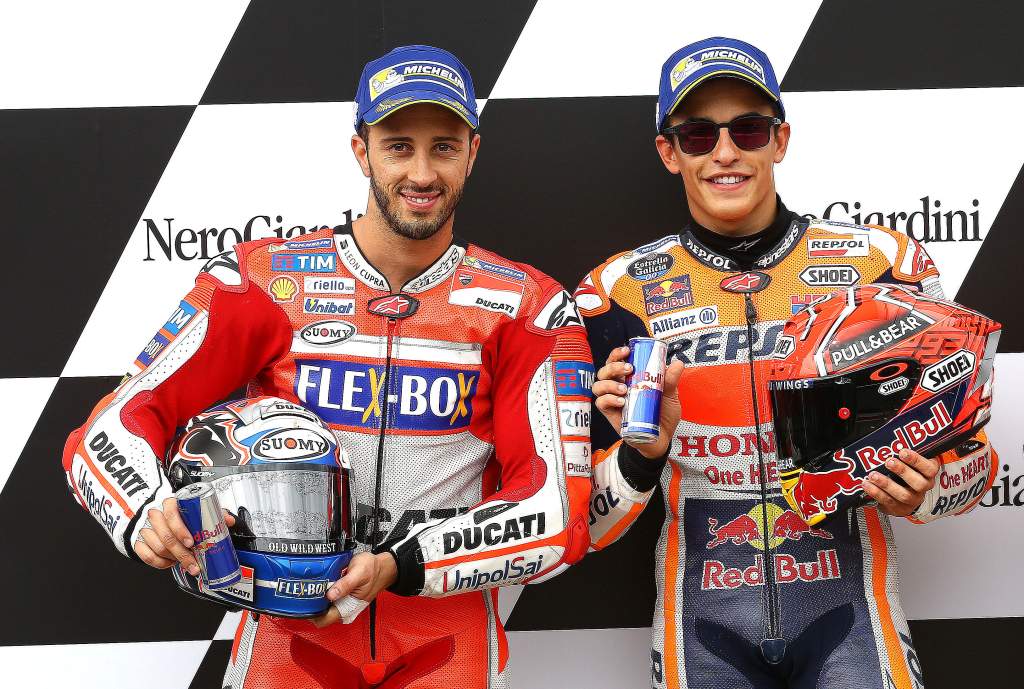 Will MotoGP be poorer for his career being over as the chequered flag flies in Misano? No, not really – saying that would be a disservice to the new guys.
But he certainly helped make watching and caring about it worth our while in his years there – in victory and defeat.