Franco Morbidelli has revealed that he will be joined at the Monster Energy Yamaha team by a new crew chief for 2022, as Maverick Vinales' former suspension technician Patrick Primmer returns to the MotoGP paddock after a 2021 sabbatical to take over from former Valentino Rossi technical boss Silvano Galbusera in the latest change within the team.
However, it means that Morbidelli's previous partnership with the hugely experienced Ramon Forcada will not continue.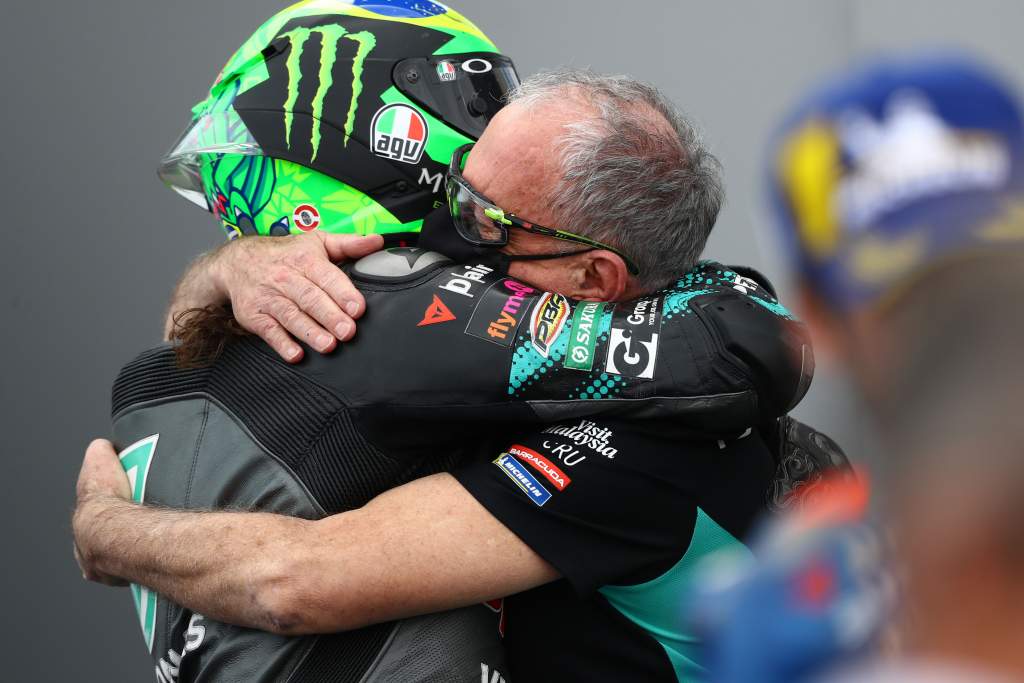 A former world championship winner with Jorge Lorenzo, Forcada has instead elected to remain with Andrea Dovizioso and under the existing Petronas Yamaha management for 2022, albeit in the newly-formed WithU RNF Yamaha guise.
Yamaha's crew chiefs have undergone even more flux in recent months than its rider line-up, with the departure of Esteban Garcia from Vinales' side earlier this season as the rider attempted to find a solution to the problem that ultimately culminated in his mid-season defection to Aprilia.
Just months after David Munoz left along with Valentino Rossi from the other side of the garage to make room for newly-crowned world champion Fabio Quartararo and his own right hand man Diego Gubellini, Vinales traded in Garcia for former Rossi crew chief Galbusera, then working for Cal Crutchlow in Yamaha's test team.
But Morbidelli today confirmed that Galbusera will return to that role alongside Crutchlow in 2022, with Vinales' former Ohlins suspension engineer Primmer instead getting promoted to a new role.
"I'm going to change," Morbidelli explained today ahead of the Algarve Grand Prix, "and Silvano is going to keep on doing his usual job and task, which is being in charge of the testing team and the testing program.
"I'm going to work with Patrick, who is already here, and we're already doing an approach.
"He's going to be with us this weekend, not working directly with us but listening and checking out what we're doing, just to get contact with my feedback, with the program of working that I've started in Misano with Silvano.
"He's someone that I'm really keen to work with."
Despite his relative inexperience as a crew chief, it's clear that Primmer is highly thought of within the Yamaha camp, with Vinales quick to highlight a year ago how important he believed that losing Primmer, then trapped in his native Australia due to the COVID pandemic, had been.
"In the last four races, my garage has changed a lot," he explained at Portimao twelve months ago.
"We lost one really good technical guy from Ohlins, Patrick, who had a lot of experience and who gave us a lot of ideas. It seems that we're quite lost without him."
With the Quartararo-Gubellini relationship remaining intact on the other side of the factory Yamaha garage, with Galbusera returning to the test team and with Dovizioso continuing his partnership with Forcada (pictured below), that means that only one senior role remains to be filled at the manufacturer for 2022 – the crew chief to be paired up with rookie signing Darryn Binder.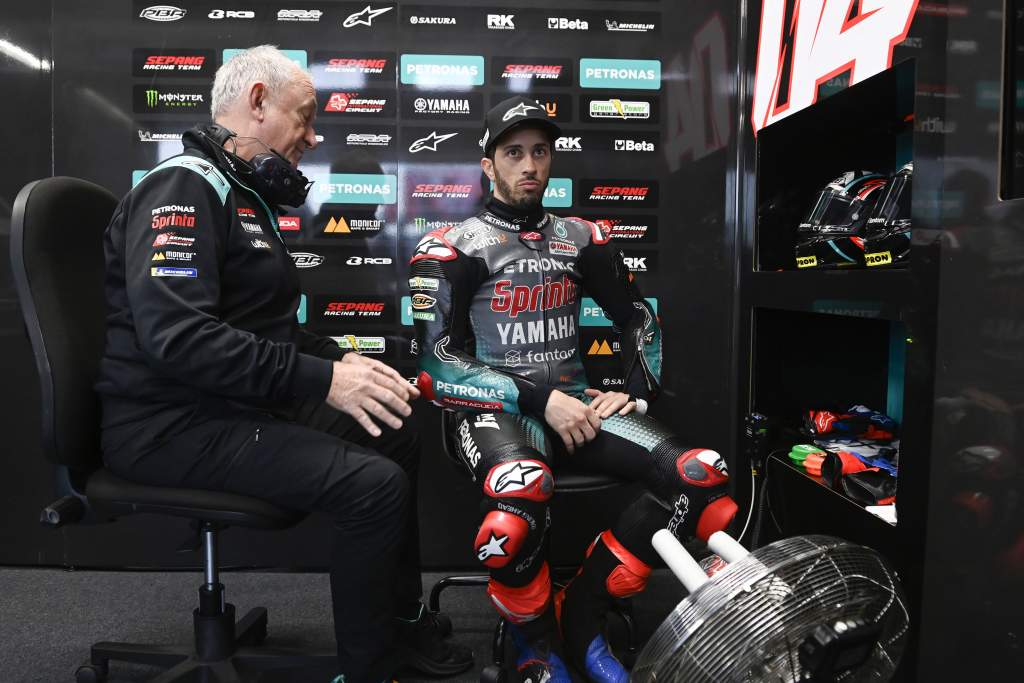 And it's believed by The Race's sources in the paddock that finding someone to join the South African as he steps up directly from Moto3 to MotoGP hasn't been an easy task so far for the newly-formed team.
It's believed that a number of those approached have so far elected to turn down the offer and to remain where they currently are – something that potentially contradicts what team boss Razlan Razali hinted at the Emilia Romagna Grand Prix.
"The sporting side remains the same, especially on Dovi's side," the team principal told The Race at Misano. "On Darryn's side, all of the guys from Valentino will leave except for a couple, and we have engaged some exciting prospects for next year in terms of crew chief and data guy."