MotoGP rider Danilo Petrucci has opened up on the career crossroads that he will face after his first Dakar Rally outing, planned for the start of next year.
Petrucci's exit from the Tech3 KTM team in two races' time is set to mark the end of what has been a 10-year premier-class career, during which he became a two-time race winner for the factory Ducati team.
Though he's lost the Tech3 ride, Petrucci will remain part of the KTM family for at least as the 2022 Dakar Rally, which will be the third Saudi Arabia-based edition of the legendary marathon event and will run from January 2 to January 14.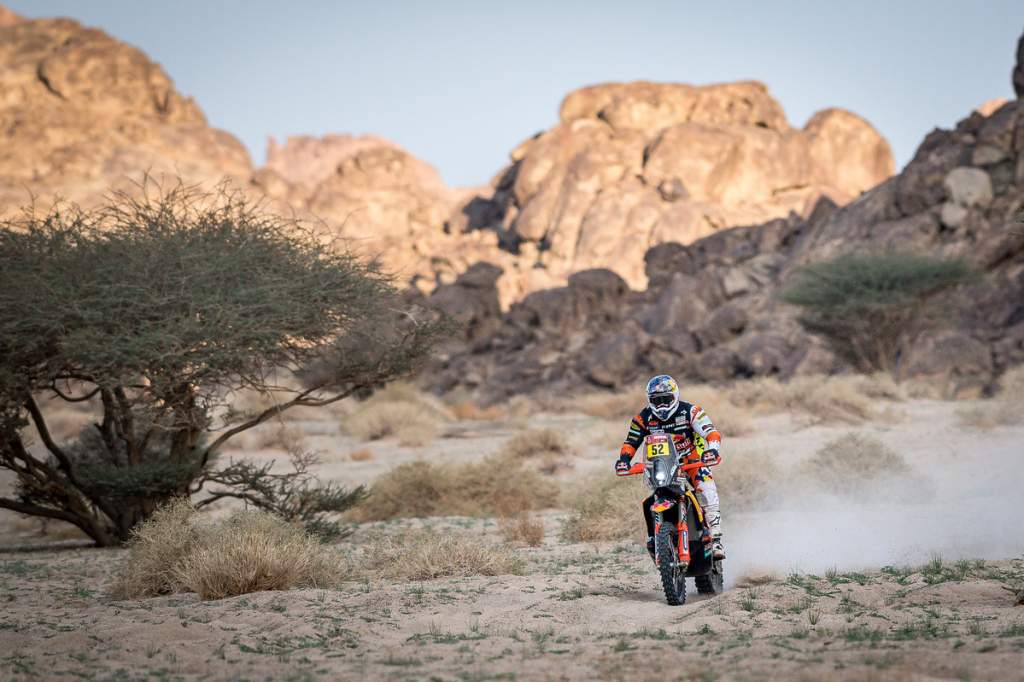 Amid his lingering MotoGP duties, the 31-year-old Italian has been intensively preparing for his first Dakar, and as part of this he went to Dubai for a week ahead of the Portimao MotoGP race to have his first test in Dakar-like conditions, on the dunes.
Yet rumours during the previous MotoGP race weekend at Misano suggested Petrucci's longer-term future may not be in cross-country rallying after all, with it reported that he has been offered a Ducati ride in the United States-based MotoAmerica series.
Addressing his 2022 plans at Portimao on Thursday, Petrucci said: "Regarding MotoAmerica [rumours], the only thing I will do for sure is the Dakar.
"Then after that I will decide if it's a good idea to continue for at least a pair of years doing the Dakar, to see if I'm competitive.
"If I like it, if it's not so dangerous – because it's a really dangerous sport – I will talk with KTM and we will find a way, if I think we can be competitive together doing this thing.
"And then I have not any news at the moment regarding that side [MotoAmerica] – it was I think just a rumour circulating too fast in Misano, because I was informed just two hours before you about that thing, I knew really, really few things about this."
Quizzed by The Race on his thinking about the post-Dakar 2022 dilemma he's set to face, Petrucci said: "I mean, for sure racing road bikes is the thing I know the most.
"This thing of the Dakar is really, really fascinating and exciting for me, but for sure at the moment I'm not absolutely competitive. It's like starting everything from zero.
"I never did a rally in my life, and I don't know if I will like it, and let's say one of the things I'm caring the most [about] is the danger. Because, yeah, you can risk your life and your career every metre there.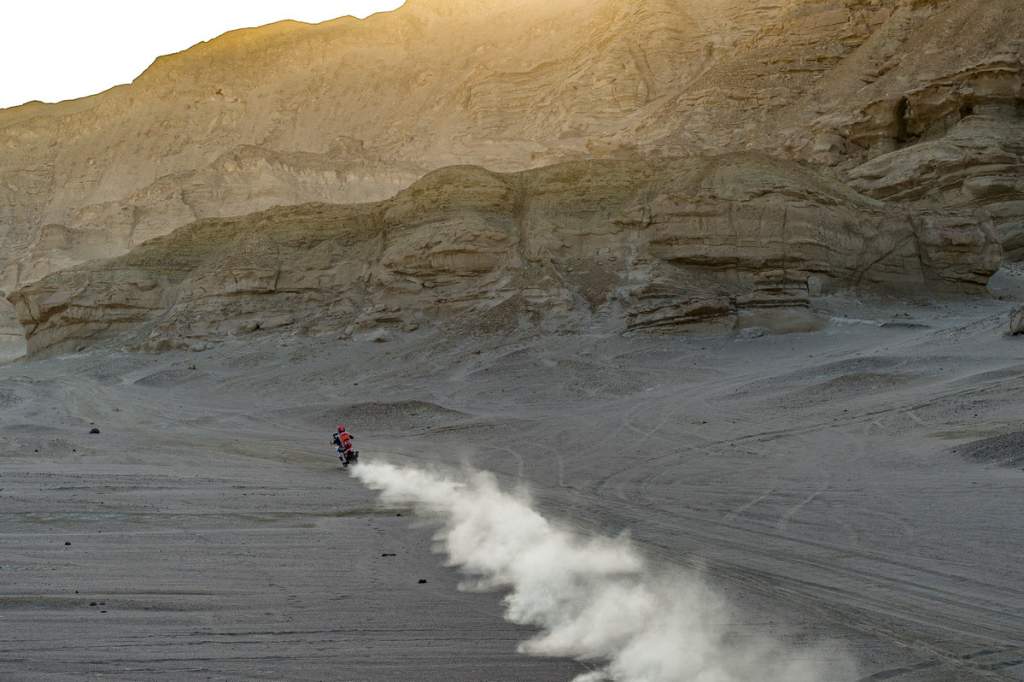 "And to be really fast, you need to know a lot of things there, you really can't trust, never, the dunes and the desert and especially the high speed, because the rally bikes reach almost 200 kilometres per hour, and they are absolutely fast. And the stones, and the rocks, are really hard."
Most of the competitor fatalities in the history of the Dakar have indeed come among motorcycle riders, and the first two rallies in Saudi Arabia have provided a particular dark patch – with Paulo Goncalves and Edwin Straver lost in the 2020 edition, and Pierre Cherpin perishing this year.
"So, it [the danger] is a thing that I'm caring [about]," Petrucci continued. "And then after the Dakar I will decide if I can, let's say, take the opportunity to race next year with road racing.
"At the moment for sure I'm not doing the Dakar just to spend three weeks in the desert. At the moment I want to understand if I can… first I want to enjoy it, and understand if with proper training, proper preparation and a proper year of training I can be competitive in the next two, three, four years."
Despite the concerns he's voiced, Petrucci's Portimao debrief made it clear that he had been charmed by the Dubai experience.
"Let's say, the approach of this kind of race is completely different," he said.
"The riders stay really close together, because really when you ride, when you race, you really share an adventure.
"It's much more different compared to what we are used to [in MotoGP].
"We always have dinner together, they always share advice for something like that and they have been really, really kind, all the other seven riders of the KTM group are really, really nice to me, and we spent all the week almost together, and I was asking them a lot of things, also they were asking me a lot of things, but just for curiosity about the MotoGP bike."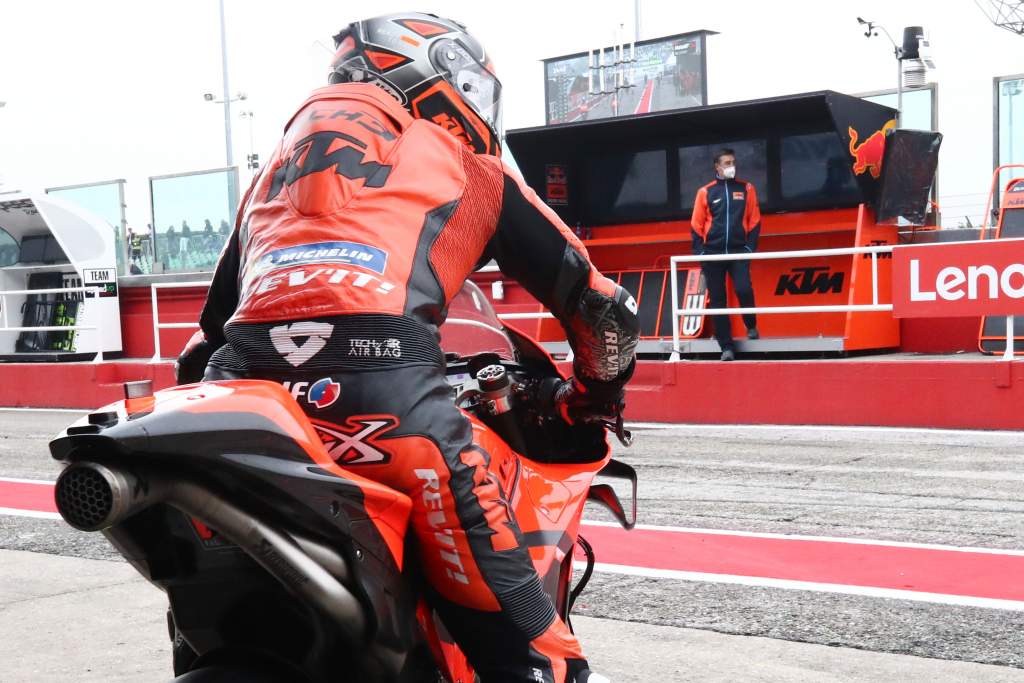 Petrucci said he was battling jet lag for much of the test as, though Dubai is not too far-removed from Italy timezone-wise, the group would be waking up at 4am-5am to prepare for the day's running.
"One morning I started, it was 7 o'clock in the morning, I was in the middle of the desert and I heard no sounds, I saw around me just dunes. I was thinking 'where has my life brought me?'.
"It was really really amazing, an amazing feeling."