Yamaha's return to MotoGP glory with Fabio Quartararo in 2021 is made sweeter by the fact it "was never able to truly enjoy" its previous riders' championship success.
Quartararo's triumph, secured this past weekend at Misano, ended a six-year riders' title drought for Yamaha – although the team did snatch a teams' championship in the interim in 2016.
The year before that, it had strolled to the teams' and constructors' titles while also having its factory riders finish first and second in the standings.
But while such a success is unattainable in 2021 – with a 1-2 in the standings impossible and beating Ducati to the teams' or the constructors' honours now looking somewhat a long shot – Yamaha team manager has indicated he's getting to revel much more in Quartararo's success than in Yamaha's 2015 dominance.
"To be back on top after six years… you know, the last one was the famous year of 2015, where we actually got 1 and 2 with [Jorge] Lorenzo and [Valentino] Rossi that year, but honestly speaking, even though we got a 1-2, it was complicated, that win," Yamaha boss Lin Jarvis told MotoGP.com on Sunday.
"We were never able to truly enjoy it and truly savour it because of all the polemic at the time… but today it's very, very clear, Fabio Quartararo deserved to win the title and we're very happy."
The 2015 title race had concluded in spectacular and controversial fashion, with Rossi having accused Honda's Marc Marquez of intentionally trying to help Rossi's Yamaha team-mate Lorenzo to the title – a charge Marquez has always denied.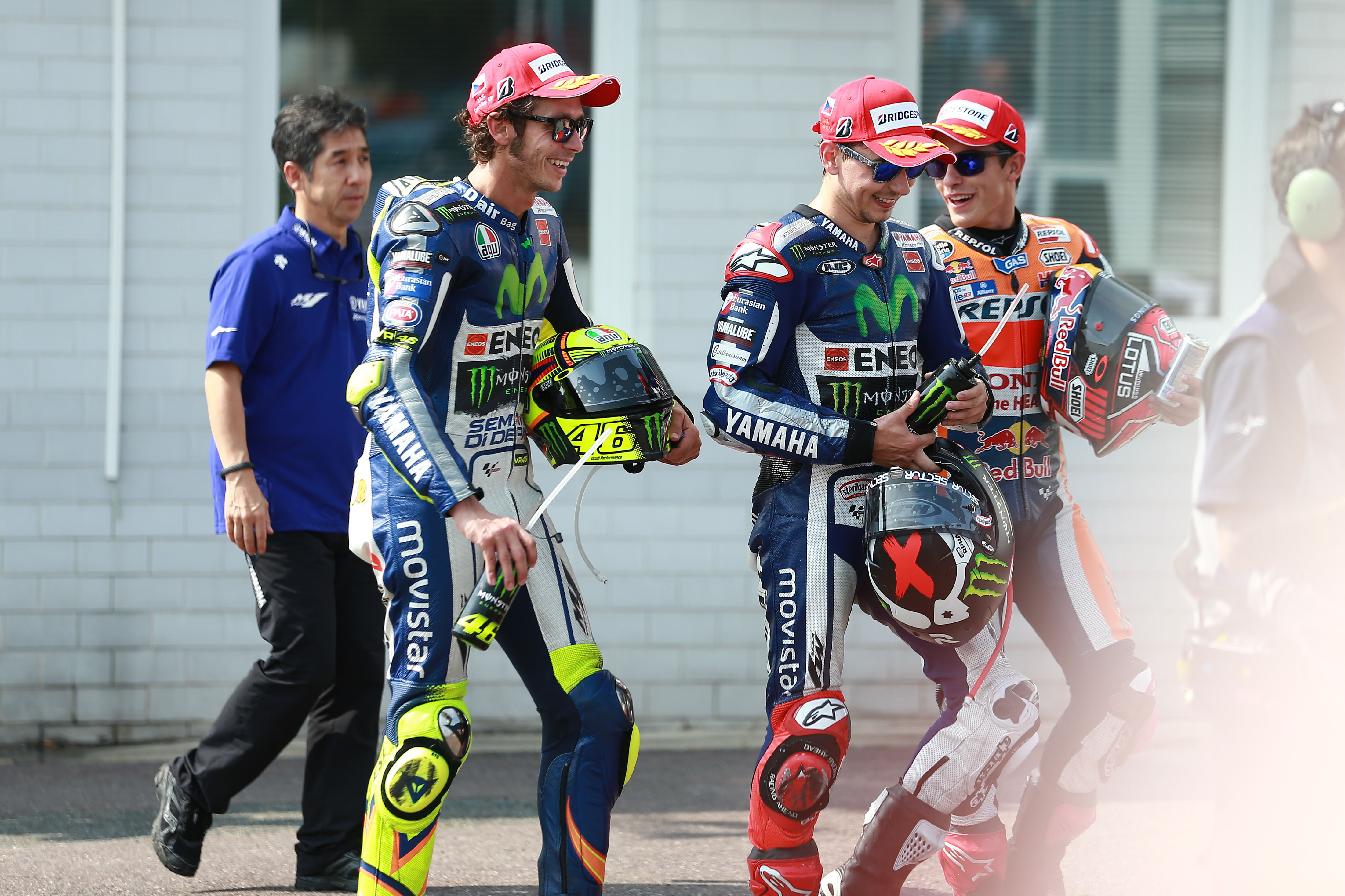 Rossi and Marquez famously came to blows at Sepang, forcing the Italian to start from the back of the grid in the Valencia finale, and in his absence out front Rossi felt Marquez was deliberately "protecting" Lorenzo's lead to ensure he wins the championship.
"At the end, I think that Lorenzo also has to be not very happy, because it's not a championship he won on the track," Rossi would also say.
The way in which that title race had concluded has long been thought a major contributing factor to Lorenzo leaving Yamaha a year later, while Rossi's version of the events never did change in the following years as the Italian still maintains he had the 2015 title "stolen" from him.
---
Quartararo's title is "justice"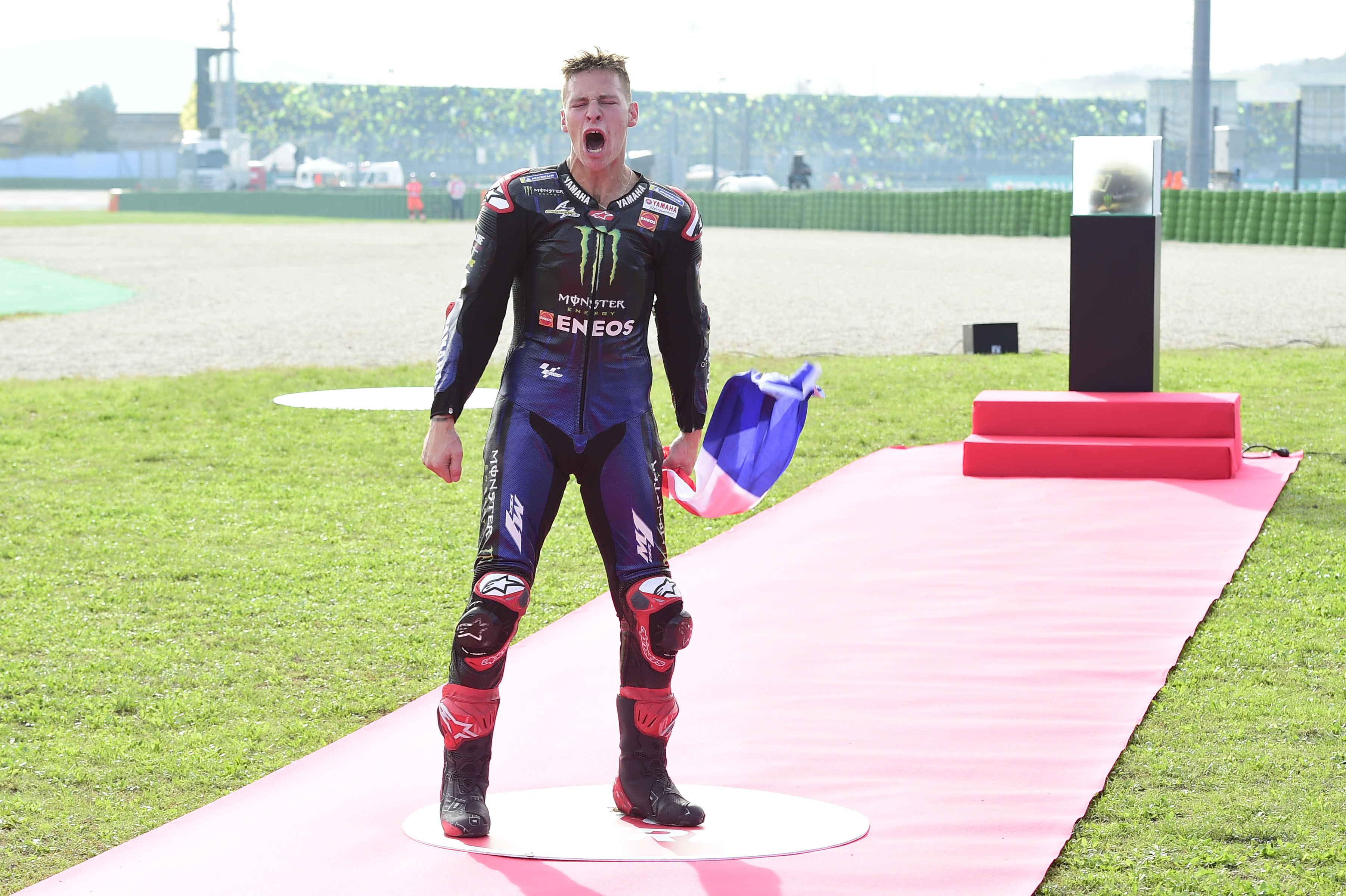 Quartararo's MotoGP title came in his third season as a Yamaha MotoGP rider, and his first as part of the works team – as he replaced Rossi after impressing at the satellite Petronas squad.
"This one has a really nice taste," Jarvis said of Quartararo's title. "Because, I think, firstly it's been six years in the brewing, so you know, there's been a lot of energy and effort to arrive this point, that's really really nice.
"Often when you cook dishes slowly and over a long time, they have an increased flavour.
"Fabio is I think undisputedly the person to be world champion this year, I think everybody in the paddock would honestly agree with that, because he's been super fast, consistent.
"He's always got a smile on his face, he brings a lot of positive energy into the team, it's a pleasure to work with him.
"So I would say it's justice, he really really deserves this win, and I think that Yamaha's engineers also deserve this win, and so do the team."