"Let's not pretend – we're not best friends. It's a rivalry. Of course it's nice to be respected by your rivals and whatever, but… I'm out there to do the best for myself and my team, try to respect all the other riders.
"And today of course he was on the receiving end of some hard racing, but I won't approach the weekend any different. Up to him how he approaches the weekend."
There is a popular current viewpoint that the 2022 MotoGP title race lacks 'needle'. Of the three title contenders, Aleix Espargaro and Fabio Quartararo are great friends and neighbours – Espargaro even went as far as to say he "loves" Quartararo, and needed basically no time to forgive him after being hit off his bike by the reigning champion at Assen.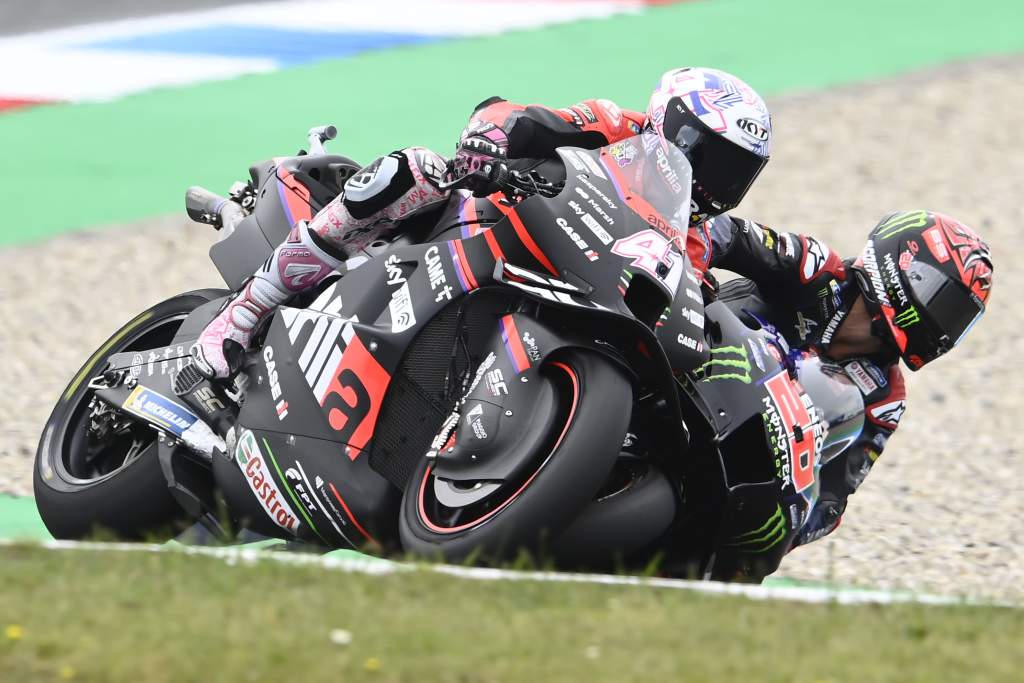 The third name, Francesco Bagnaia, also seems to have perfectly cordial relationships with both.
World Superbike has no such problems, particularly now. Last time out at Magny-Cours, six-time champion Jonathan Rea effectively punted Alvaro Bautista out of the way at Chateau d'Eau while fighting for second on the second lap.
Rea was apologetic for the incident, but – as the above quote demonstrates – made it fairly clear he would lose little sleep if Bautista didn't get over it. Which Bautista is extremely unlikely to do.
The incident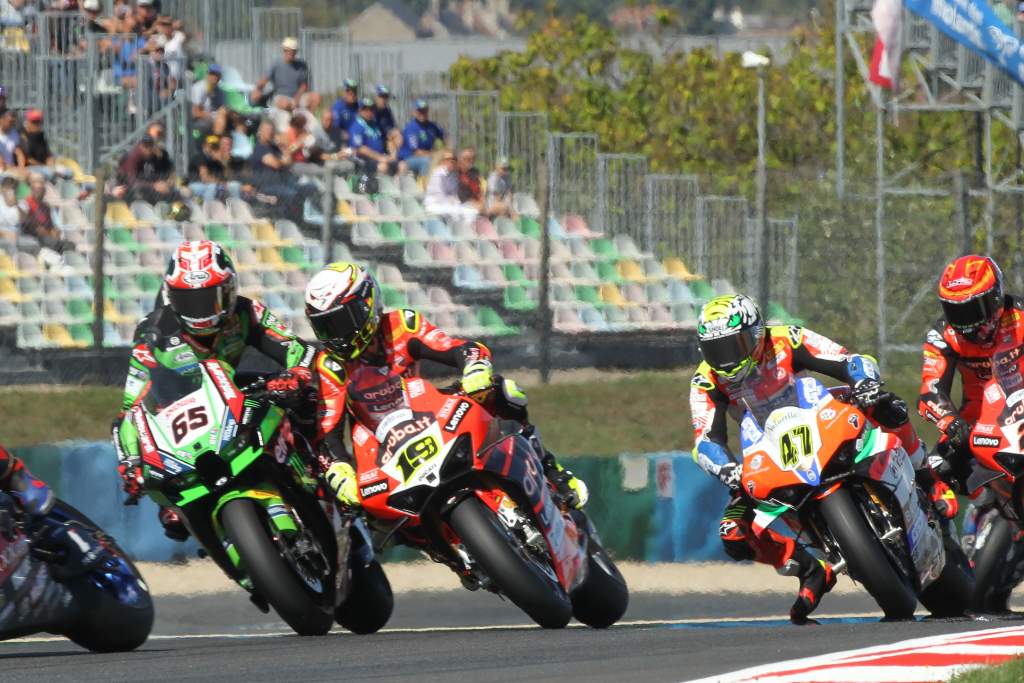 Rea's move put Bautista out of the race and left the Kawasaki man assessed with a long-lap penalty. That penalty did not prevent Rea from finishing as high as fifth, which meant an 11-point swing in the championship towards Rea and a 25-point swing towards Toprak Razgatlioglu, the title race's other participant.
"It's nice for the championship, no, very nice?" Bautista said in a tone that suggested but didn't definitely hint at sarcasm. "But what for me is strange is that race direction considered that it was a bad manoeuvre from Jonathan and they gave him a penalty of long lap – for me it's not enough. Because I just got out of the race and he finished fifth. I think it's not fair."
The most dramatic moment of the weekend 🤯@19Bautista was taken out of Race 2 at Magny-Cours by @jonathanrea, who was able to continue the race but was penalised 💢#FRAWorldSBK 🇫🇷 pic.twitter.com/wELI1fWzn6

— WorldSBK (@WorldSBK) September 12, 2022
But Bautista's irritation with the stewards took a back seat to his claim that Rea's move was "intentional" – if not to remove him from the race then at least to compromise it. It was "unacceptable" and "out of the limit", he said. And he was widely quoted as saying that Rea was not "a real champion".
"I will be even more careful when I battle with him – because apart from his aggression, like can be Toprak, sometimes he [Rea] is a bit dirty. I have to be more careful next time."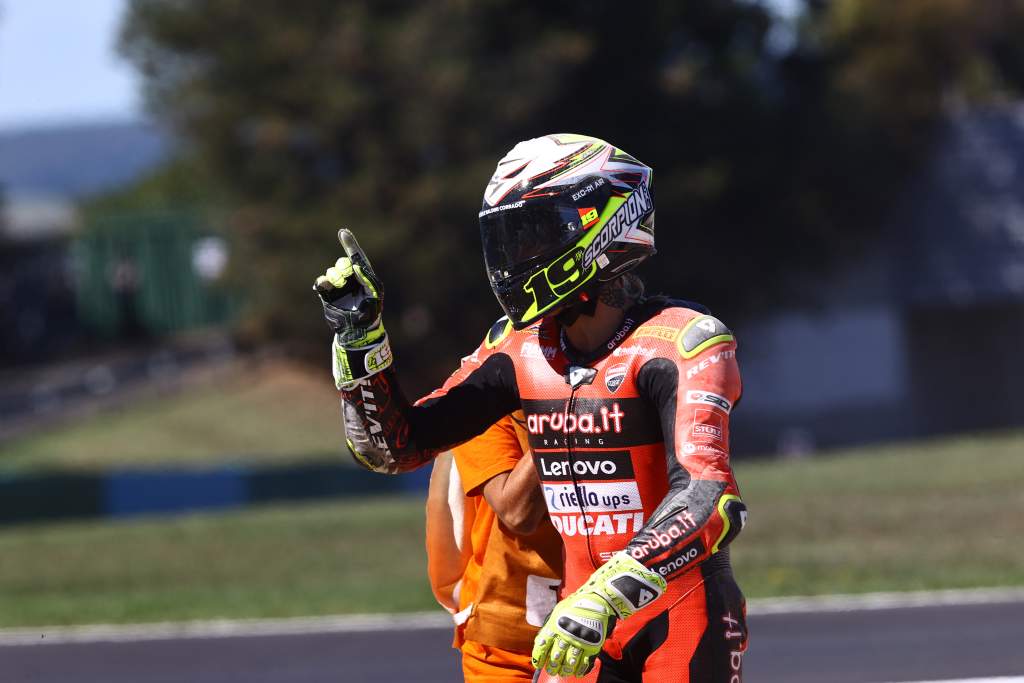 His team had his back, too. The Ducati press release called it an "inexcusable manoeuvre" that created "bitterness and anger", and when asked about Bautista's claims it was intentional, Ducati World Superbike tech chief Marco Zambenedetti said: "I'm totally in line with Alvaro. And I think that everybody that has seen the TV [footage] is in line with Alvaro's analysis."
It is perhaps unsurprising in light of all this that Rea's contrition only went so far. Having sought out Bautista post-race to "offer my apologies and give my point of view", the six-time champion followed that up with a social media statement that reiterated he was "really sorry" and didn't mean to hit Bautista off – but also one that was inescapably defensive.
"As riders, we compete at the limit and we sometimes touch each other. This weekend Alvaro also came into contact with a rider [Razgatlioglu] in the SP [Superpole] Race, right in front of me, losing a wing off his bike and throwing it into my path," was one of the lines in the statement. Elsewhere, he also claimed that Bautista's Ducati team-mate Michael Ruben Rinaldi "divebombed me three times with bad intention" after the collision.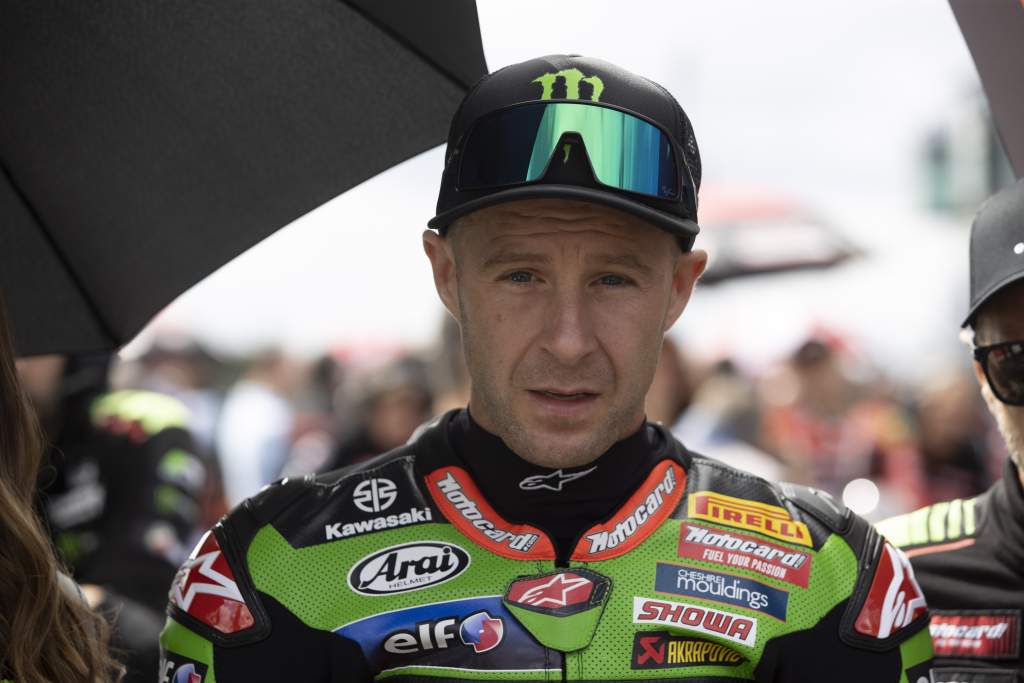 Razgatlioglu hasn't been involved in this particular situation, but he has his own history with Rea. Last year, with the pair of them battling for the title, there was a clearly a lot of ill-feeling between their two camps when "a protest from Kawasaki" led to Razgatlioglu being stripped of a win due to a minor track limits infringement.
They then collided at Assen earlier this year, in an incident neither was particularly keen to take the blame for.
Yet Razgatlioglu seemed to take Rea's side in this particular Bautista spat, pointing to the straightline speed advantage that is proving pivotal for the Ducati man (sound familiar?) in this year's title contest.
"In the Superpole Race, I passed Alvaro at the same corner. The other corners, Ducati is very strong, and the acceleration is unbelievable. It's not possible to pass Alvaro again, just Turn 13.
"Jonny tried at this corner. Maybe he made a mistake, maybe not; I don't know. He's not trying to touch Bautista."
The contrast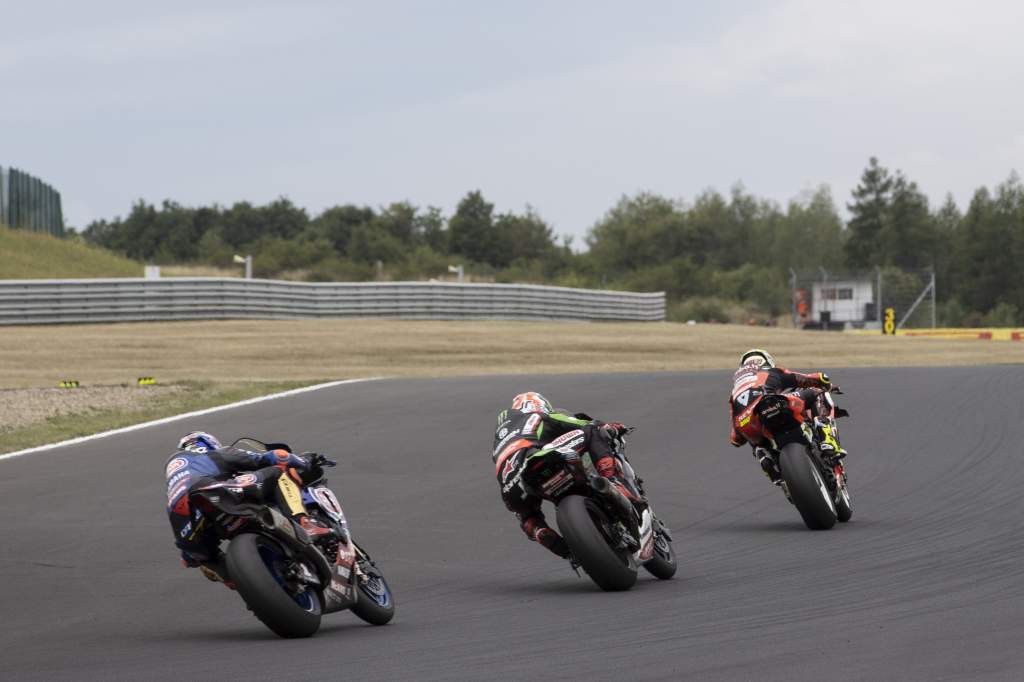 MotoGP has three title contenders with no history of feuding of any kind. World Superbike has three title contenders with plenty of said history.
As a contrast, it is absolutely striking. But – accounting for the personalities involved and their past experiences with one another – does it say something about the two championships, both of which are run by the same promoter in Dorna?
Certainly, it says something about their respective campaigns. Quartararo, Bagnaia and Espargaro are all having really good seasons – but they do not share the track often enough to really make enemies of each other.
---
Stats comparison
Races with title trio locking out front row
World Superbike: 12 out of 22
MotoGP: 2 out of 14
Races with title trio locking out podium
World Superbike: 13 out of 22
MotoGP: 2 out of 14
Racing laps with all three title contenders running in top three
World Superbike: 213 out of 361 (59%)
MotoGP: 17 out of 320 (5%)
---
The statistical difference is remarkable, and supports the overarching impression. Put on a WSBK race and you are more likely than not to see some combination of Rea/Bautista/Raztaglioglu going at it – usually all three. It is basically the perfect scenario for a title battle – exhilarating to watch with a real sense of high stakes.
MotoGP's title battle is a different beast, because the series simply does not work this way right now, and arguably hasn't since Marc Marquez, Quartararo and Maverick Vinales semi-separated themselves from the field in late 2019. There are too many 'spoiler' riders, too many works bikes, and when Quartararo and Espargaro have been trying to take on Bagnaia as of late, it has usually been complicated by four or five Ducatis qualifying between them.
But there's of course a situational factor to it, too. At Assen, Quartararo's blunder was actually beneficial points-wise to Espargaro in terms of closing the gap. If Quartararo had taken him off and then finished ahead, it would've been a sterner test of their friendship.
A natural experiment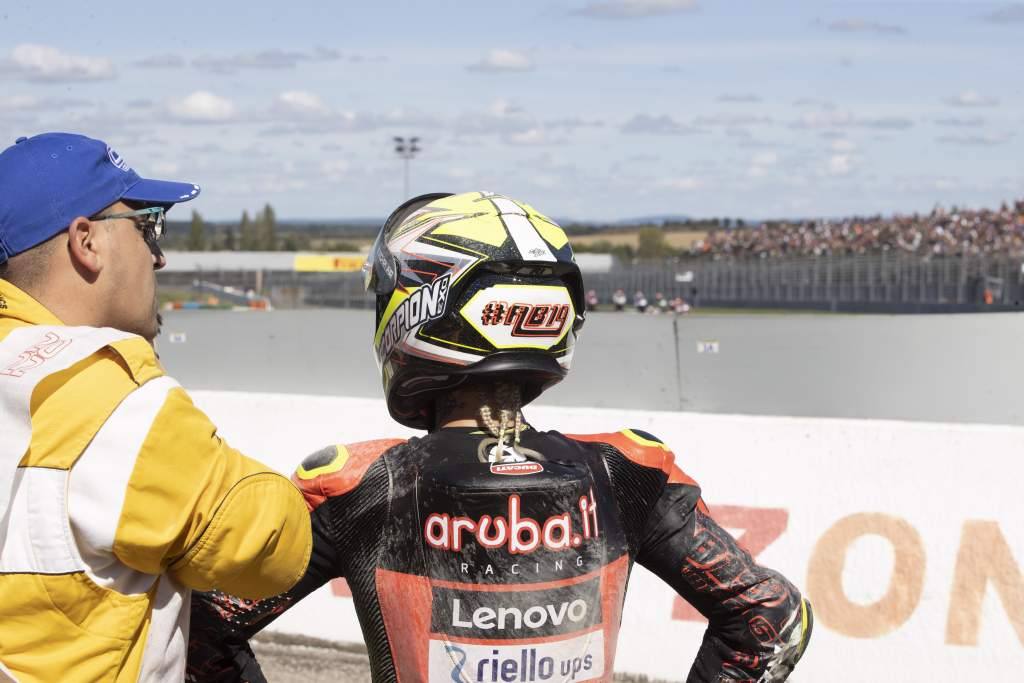 But whatever the ingredients, it really is amazing to have two three-rider title battles going on in parallel in two of motorbike racing's biggest series that really are such polar opposites.
WSBK is having it easier with its narrative. It has arguably the better racing. It has its leading men front and centre every time, forced to endure virtually every lap in each other's company. It is every championship promoter's dream.
And yet… if you're invested in the riders competing, the vibes are just not as nice. For as much as it could've helped the headlines, having Quartararo and Espargaro properly fall out – given how much respect and genuine fondness they have for each other, and given they're both warm and open characters – would be an indisputable bummer, wouldn't it?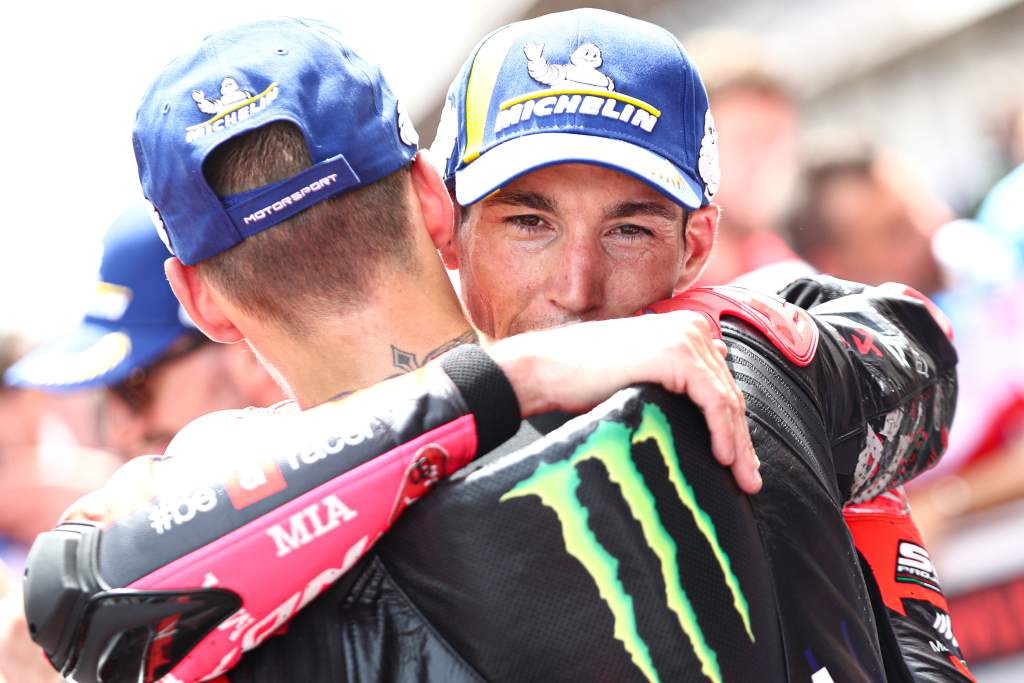 It all really depends on what you want as an individual. Would you rather have your entertainers hug it out when one beats the other, or be extra driven and put under extra pressure by personal animosity?
Maybe the ideal is something in between. Or maybe the two opposites are both good TV in their own ways.