WithU Energy, title sponsor of the WithU RNF Yamaha team, has announced that it will not continue with the squad in 2023 as the outfit switches from Yamaha to Aprilia machinery.
It leaves Malaysian team boss Razlan Razali to search for a new title partner for the second time in only two years following the bombshell withdrawal of previous sponsor Petronas last year.
The shock news has yet to be officially confirmed by either the Italian energy supplier or the team, but comes from an interview in Italian daily newspaper l'Arena with WithU boss Matteo Ballarin as translated by fellow Italian outlet GPOne.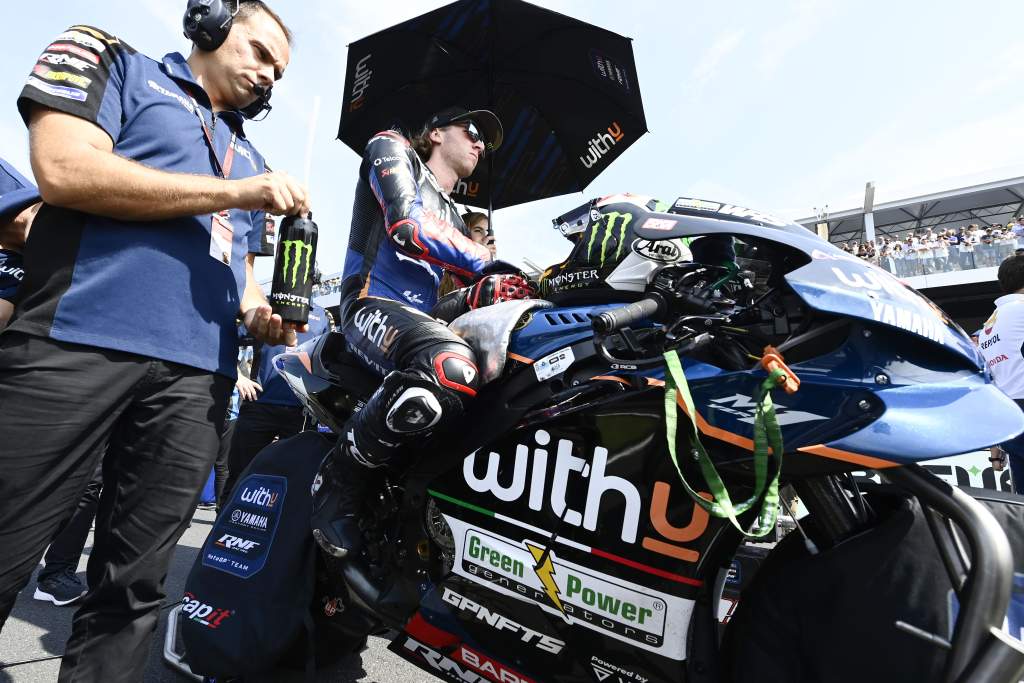 The Italian businessman confirmed to the paper that his company would be withdrawing from MotoGP next year to instead focus on other, domestic, sports, citing volleyball as the likely recipient of backing.
"It's very challenging, and the market situation to date doesn't offer visibility," he admitted. "With volleyball, we want to explore options and move forward because we're very involved. We feel like a role player. That doesn't mean we're going to increase volleyball sponsorships.
"However, yes, no more MotoGP."
It's been no secret that WithU has been facing financial issues of late, in large part due to its role as an energy provider in the midst of a looming catastrophe in the price of home bills thanks to Russia's invasion of Ukraine and the subsequent international sanctions placed on Vladminir Putin's regime.
However, what it means for Razali's new team remains very unclear. Forced to essentially start over for 2022 following the withdrawal of Malaysian oil giant Petronas and the subsequent collapse of the Sepang Racing Team, he founded a new squad for this season with Yamaha support before announcing a switch to Aprilia for 2023, signing both Miguel Oliveira and Raul Fernandez from KTM.
Italian rider Andrea Dovizioso had arrived to the team alongside WithU, but could not make it work on the Yamaha M1 and has now retired with six races to spare in his 2022 campaign – his struggles and early exit unlikely to have helped WithU make the most of its partnership.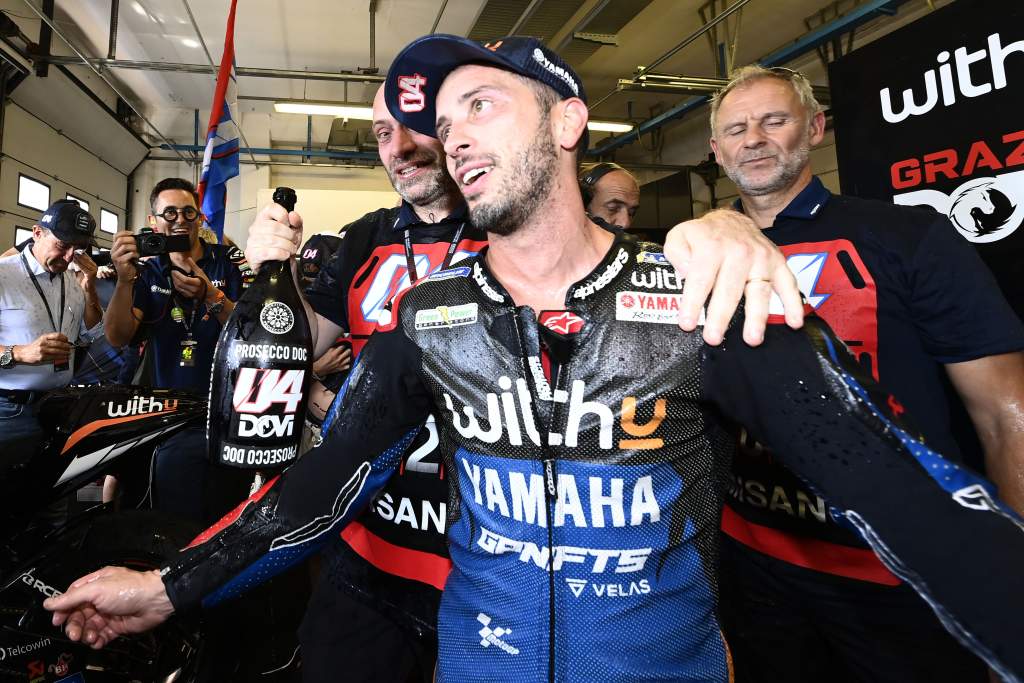 With backing from the Italian factory and parent company Piaggio, it's far-fetched that the team should be at imminent risk, though, with factory racing boss Massimo Rivola unlikely to allow his new satellite structure to collapse before it even turns a wheel.
Ballarin's words should come as a warning to not just to other MotoGP teams but to series bosses Dorna, however. Marking the second major withdrawal of the year following the unexpected news that Suzuki's factory efforts would also stop at the end of the season, the CEO's comments on moving to other sports where he feels like a proper "role player" should be a red flag.
Coming amidst falling TV audience numbers and an absolute crash in terms of race attendance at Italy's two rounds this year, it's yet another warning that the sport is on the precipice of a dangerous fall from grace that continues to linger in Italy in particular following the departure of Valentino Rossi last year.