This year's British Grand Prix MotoGP race came at the culmination of a five-week summer break, caused in part by the cancellation of the Finnish GP. That gave many riders and teams the chance not only to recharge their batteries but also to prepare for next year by agreeing new contracts, which begs the question: why did no teams announce their 2023 rider line-ups at Silverstone?
In fact, the only announcement since the previous round at Assen (aside from Andrea Dovizioso's retirement) is the news that Alex Rins will join the LCR Honda team for 2023 when Suzuki exits MotoGP – but that's a deal that was done before the summer break started, instead being signed back at the Dutch TT in June.
The reason why we went all weekend at Silverstone without an announcement is one that's far more to do with geography than timing, as the championship prepares to head to key home rounds for the biggest players on the grid who are still to finalise their plans for next year.
It's now all but certain that KTM will confirm that Pol Espargaro will join Remy Gardner at satellite team Tech3 next year, welcoming its former number one rider back into the fold from Honda, albeit with a demotion from factory to satellite status. That two-year deal, which Espargaro said at the weekend is signed, will be rolled out in front of a home crowd for not just the Austrian brand but also for title sponsor Red Bull at its eponymous circuit next time out.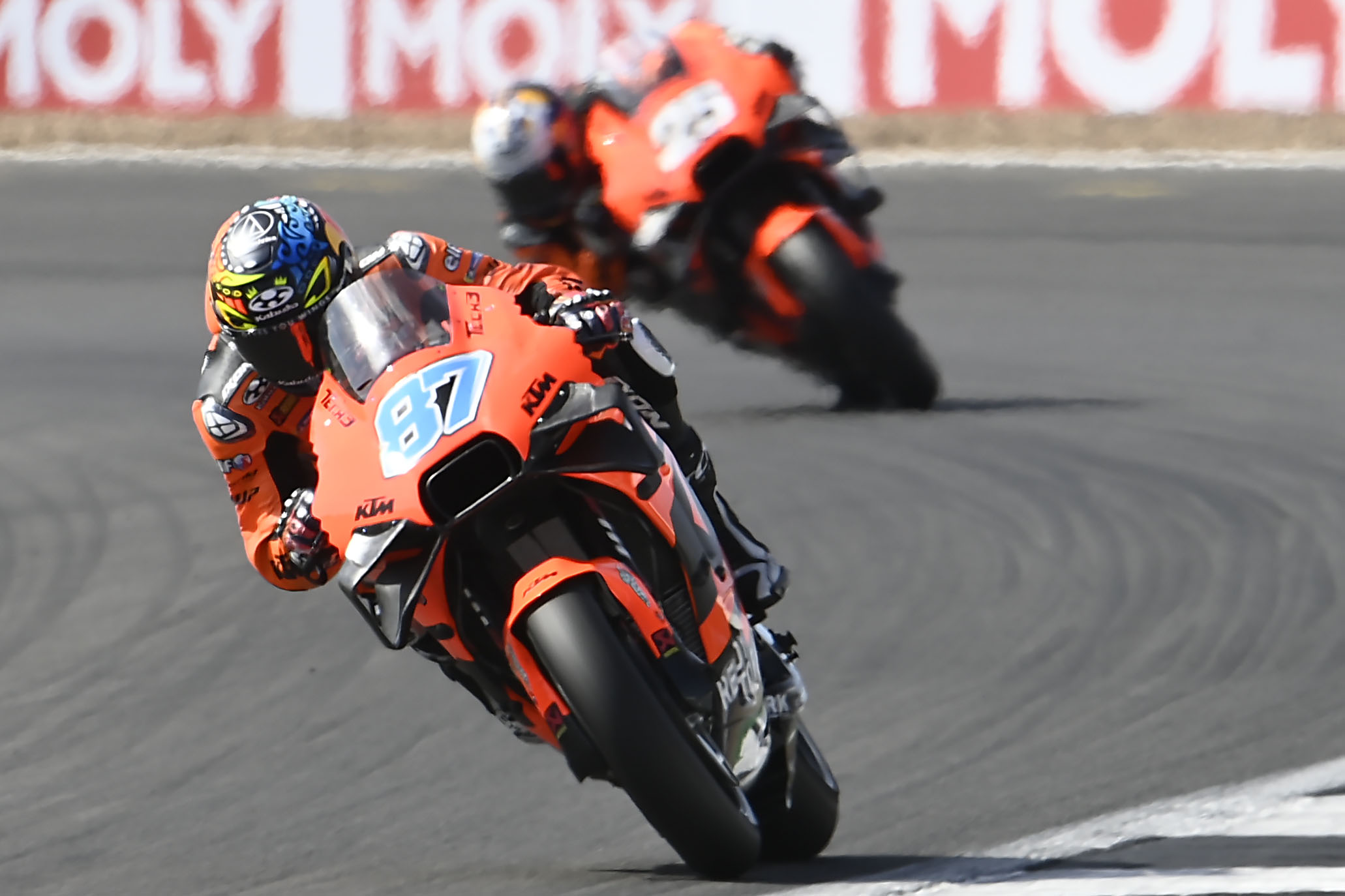 Gardner's place was originally looking somewhat precarious for next year, but it does now also seem that the reigning Moto2 champion will retain his seat, thanks to the movements of other riders away from KTM after a tough opening half of 2022.
That news likely won't be finalised until the following race, though – not just because of the nationality of the key players in that but also because of the control that KTM retains over any announcement thanks to its stricter-than-usual MotoGP contracts.
Both factory rider Miguel Oliveira (displaced by Jack Miller) and Tech3 racer Raul Fernandez, deeply unhappy at KTM since being essentially forced into accepting a ride with the brand for 2022, are set to join the new RNF Racing Aprilia alliance as the team trades in its Yamahas to instead combine a partnership with Italian marque Aprilia and Italian energy company WithU. That means the natural place for any announcement will be at Misano in early September.
The same also applies to Ducati, which has told us its second factory rider for next year alongside Pecco Bagnaia will be either Enea Bastianini or Jorge Martin, with the other joining satellite team Pramac.
But with that pair's shootout perhaps further complicated by Bastianini once again nudging ahead of Martin at Silverstone, it may well be that the traditionally Ducati-friendly Red Bull Ring, where Martin won last year as a rookie, will be the scene of their final deciding battle.
That realistically leaves only 2020 world champion Joan Mir to still announce his plans – but considering Espargaro will depart the factory Honda team to make his KTM return and Suzuki rider Mir has no other place to head to on the grid than Honda, it's also just a matter of time until he's confirmed as Marc Marquez's team-mate for 2023, largely completing the line-up in the process.