There goes the fear again, as the 2002 alt rock hit by the band Doves put it. That song is certainly not about whatever it is that Fabio Quartararo is feeling – but the undercurrent of worry, once banished but now returning, was clear in what he said to the media at Silverstone last weekend.
Quartararo's Silverstone was bad, but not that bad. He had a long-lap penalty and got the tyre choice very wrong, and still came out with eighth place and a slightly increased championship lead that now stands at 22 points. His main rival is not fully fit after a crash in Britain, and his other title rival is basically two race wins' worth of points back.
But Quartararo really didn't like what he saw. Especially not with eight rounds still to come.
"I think, right now, nobody knows how much I'm pushing on the bike. It makes my life really complicated," Quartararo said on Sunday.
It is eerily reminiscent of what he said during his disappointing races early in the year, which had made way to a steady run of determined success – the Assen miscalculation excluded.
"If you check the last two races, we nearly lost two races [worth of points to Francesco Bagnaia]," Quartararo acknowledged, before referencing the fact Ducati was extracting more and more from its revised 2022 machine and had an armada of riders to lean on.
"They have much more experience than us. They have more bikes. As soon as we arrive on the Friday, we are always fast, because our bike is really, really, really similar to the previous years.
"And of course the more races they do, the more they know their bikes – and of course on Friday they're a little bit slower but as soon as they make more laps and more days, they are much faster than us."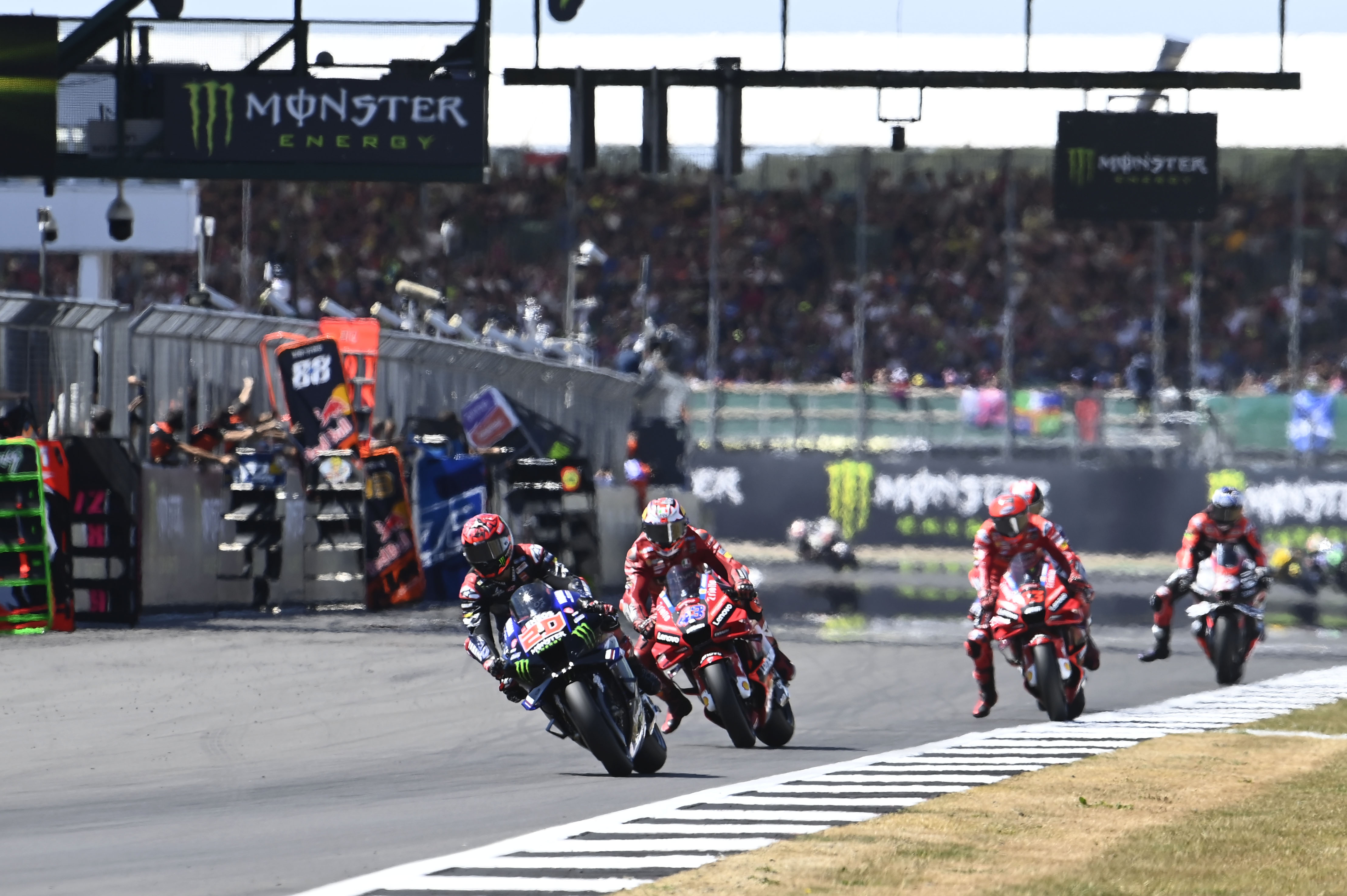 And it's not just the Ducati comparison that worries him. Asked what his Yamaha lacked compared to the various bikes he was racing at Silverstone, he said: "Top speed? Top speed. Acceleration. Rear grip. A lot of things that we don't have.
"I prefer not to talk too much about this, but the main thing for us is to stay focused and not really look at some other negative points that we have because we cannot improve it for this year."
If it sounds like complaining – well, whether it is or isn't, Quartararo has earned the right. Ducati has the fleet and Aleix Espargaro now has Maverick Vinales near enough to him, but the other Yamahas are nowhere near Quartararo as always.
And none of them appear currently quick enough to be much of a help to him in terms of decision-making – how else to explain that Yamaha didn't task any of Quartararo's stablemates with trying out the hard rear tyre (save for Darryn Binder running it for the briefest of stints on Friday) during the weekend and help expand the information flow available to Quartararo's side of the garage?
Of course, this isn't a new development – Quartararo has been a one-man army all season. But it's during the tougher weekends that the frustration with that, and with the M1, comes out.
But what appears to be weighing on his mind even more is that he doesn't view the remainder of the calendar as particularly Yamaha-friendly.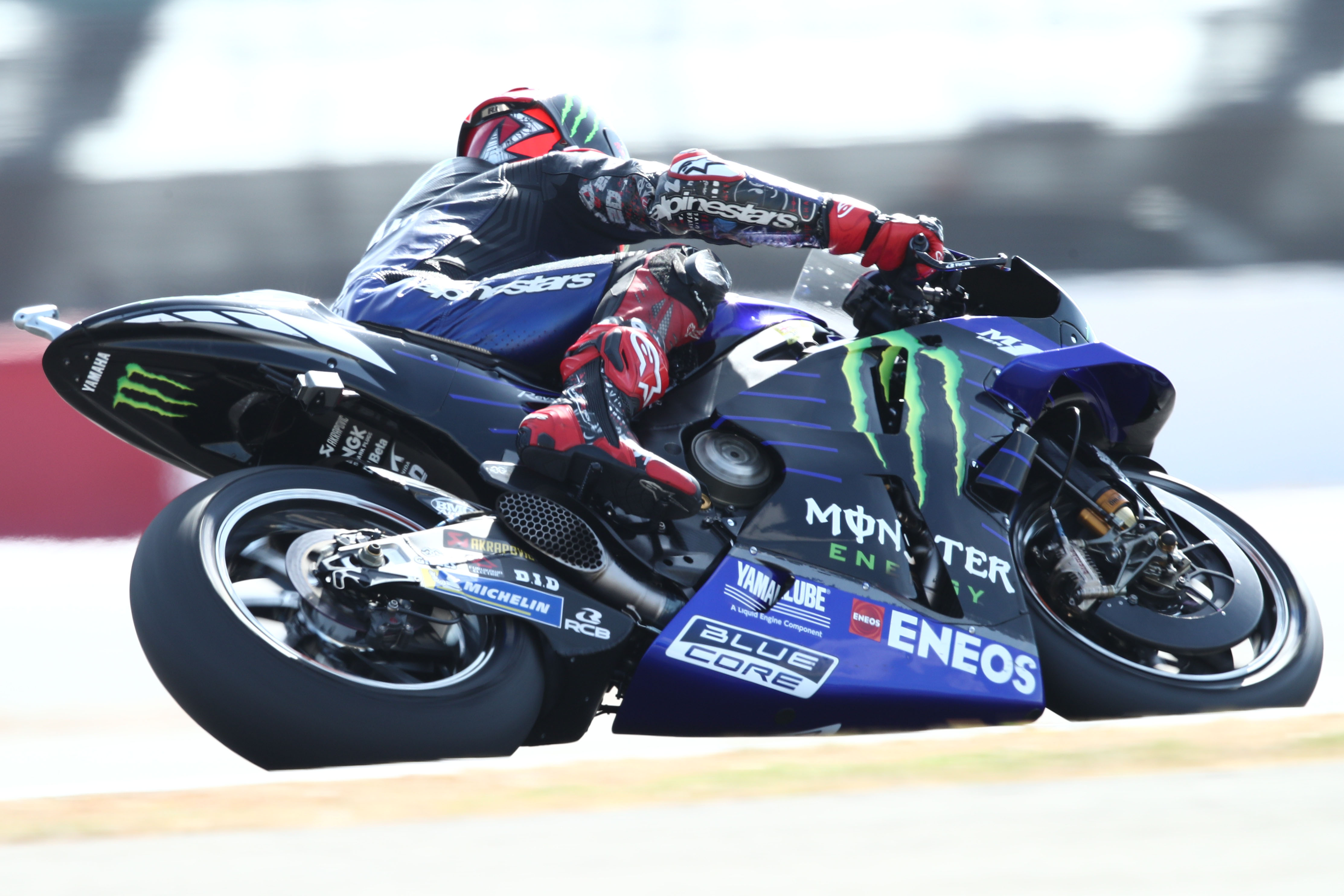 "I think we can be fast in all the tracks – but really [as far as] a track that suits us, there is no track. There is all tracks with a lot of acceleration and long straights.
"Of course we didn't go to Japan last year, we didn't go to Thailand, but… of course it's full of acceleration and long straights. So let's see how it's going."
It is clear that Quartararo is apprehensive over seeing out this title fight, particularly because the Red Bull Ring – not a great place for Yamaha – is up next. And there's nothing wrong with being apprehensive.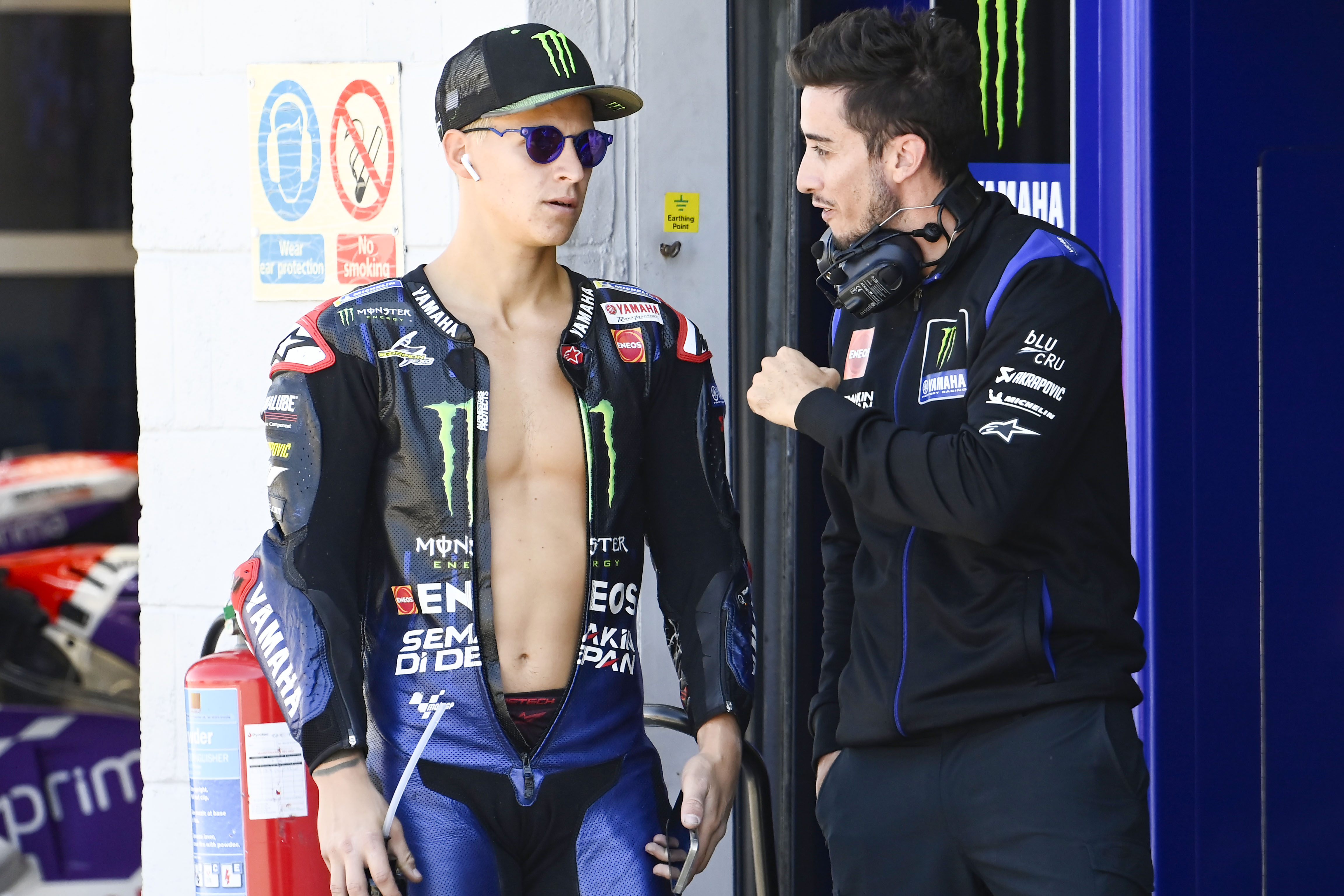 Quartararo did suggest that there was a mentality switch between some of his troubled earlier races and the mid-season run responsible for his points lead, but did that mentality switch really have a causal relationship with the improved results, rather than being a simple correlation? And if it was a causal relationship, which was the cause and which was the effect?
Perhaps we'll find out, based on Quartararo's mindset at upcoming races and the results that will accompany it.
But his clear worry is no sign that he is dropping the ball. Rather, it's a clear acknowledgment that, even with full focus and commitment, he could find himself on the end of a losing battle.