Aleix Espargaro says he's giving his all this weekend at the Thai Grand Prix to desperately try and keep his 2022 MotoGP championship hopes alive – but, with control tyre manufacturer Michelin bringing a harder-construction rear tyre to Buriram to cope with the heat typically experienced at the track, the Aprilia rider conceded that it might not be enough for him to stay competitive come Sunday's race.
With both him and team-mate Maverick Vinales struggling to find any form whatsoever this weekend and clamouring for rear traction, Espargaro ended his Saturday frustrated – but trying hard to maintain his upbeat personality and to stay committed to trying to do the maximum damage possible to Fabio Quartararo's points lead when the lights come out.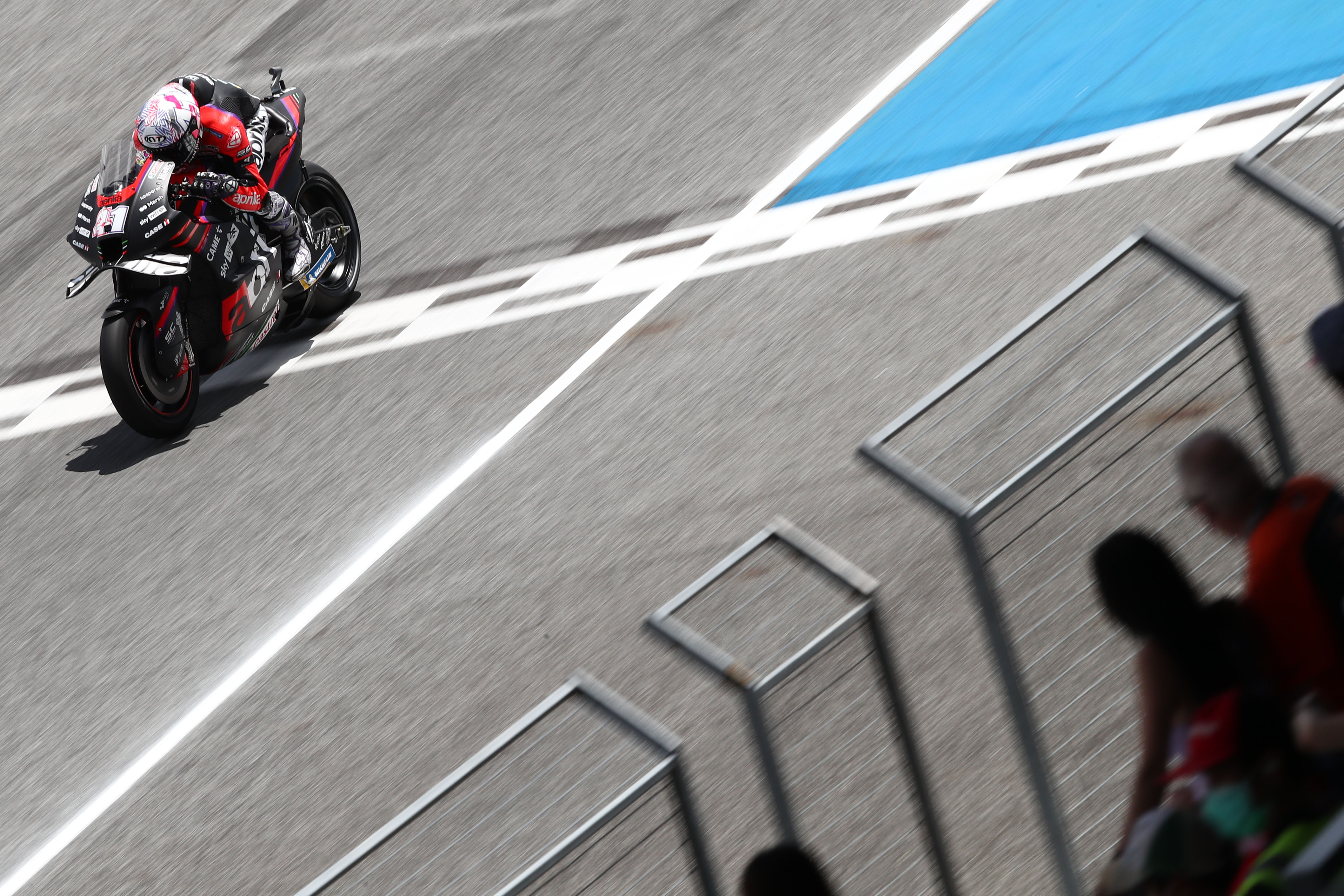 "I'm happy that you guys can see that I tried really hard," he said after qualifying 13th, "because I'm trying really hard this weekend. I'm doing everything I can, but I can't find a way to go any faster. We had a different bike this morning, super different, and it still didn't work.
"In FP4 I tried to be competitive with used tyres, and it wasn't enough, then in qualifying I braked super late every corner, accelerated super smooth to try and avoid the spin, but the bike doesn't go forward.
"It's frustrating, because I'm trying my best. I was satisfied with my lap, but it wasn't enough for one tenth [to make Q2]. Really, I'm frustrated but at the same time satisfied, because I think it's difficult to ride faster than I'm doing this weekend, unfortunately."
With a harder construction designed to cope with higher track temperatures based not on the current carcass but on the previous Michelin design, the Buriram tyre is similar to the slightly-different spec also used at the Red Bull Ring and at the Circuit of the Americas, two other places where the Spaniard has also struggled in 2022.
However, despite the problems coming from the tyres, Espargaro adamant that it can't be something that he uses as an excuse.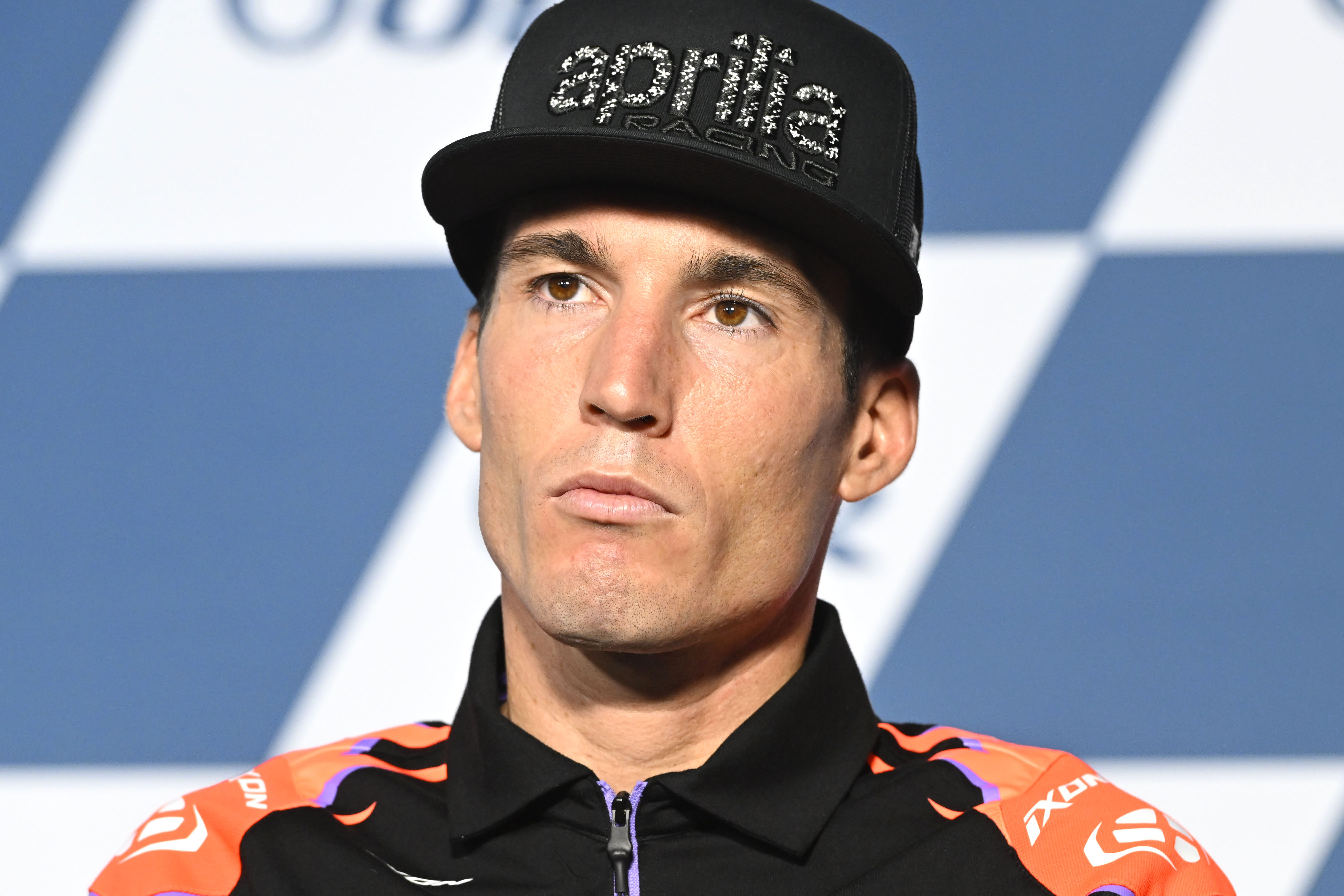 "Yesterday, in the technical meeting," Espargaro explained, "my guys said to me that it's because the carcass of the tyre is different, but I said 'come on, guys, it's the same for the other riders. Don't say this to me, please.' We know it's a different carcass, but the others are fast and we aren't. We have to understand it and go fast.
"Next year we go to India, to many tracks like this where the conditions, the heat, can be so high, so we have to adapt and work with whatever Michelin brings.
"But it's clear that I think it's the first time [since] America – because in the end in Misano I was sixth – where I didn't have the pace of the best riders. You have to accept it."
He's also quite sure of something else: that while Aprilia might be facing issues finding a way to adapt the tyre to the bike, it's not necessarily something that would be eased by having more than just the two RS-GP machines on the grid like it will have next year with RNF's arrival.
"Maverick here is [normally] very fast," he added. "We've raced here twice and both times he's finished on the podium [with the Yamaha]. He was aiming for a victory before we arrived, and he's a lot slower than me. I'm satisfied with what I'm doing, and I don't think more Aprilias would help me.
"In Misano and in America, I wasn't at the level of Maverick at all, he was better than me. So more bikes should be better for the leader of the team, with more data to analyse and use to improve, but here I think I'm fast. It's unfortunately just not enough.
"You have to be calm, try to squeeze everything possible from the bike. The lap I did, it was a fast lap but not enough, and when I arrived in the garage I was very angry. But it is what it is, and you have to be positive. There's still the race tomorrow."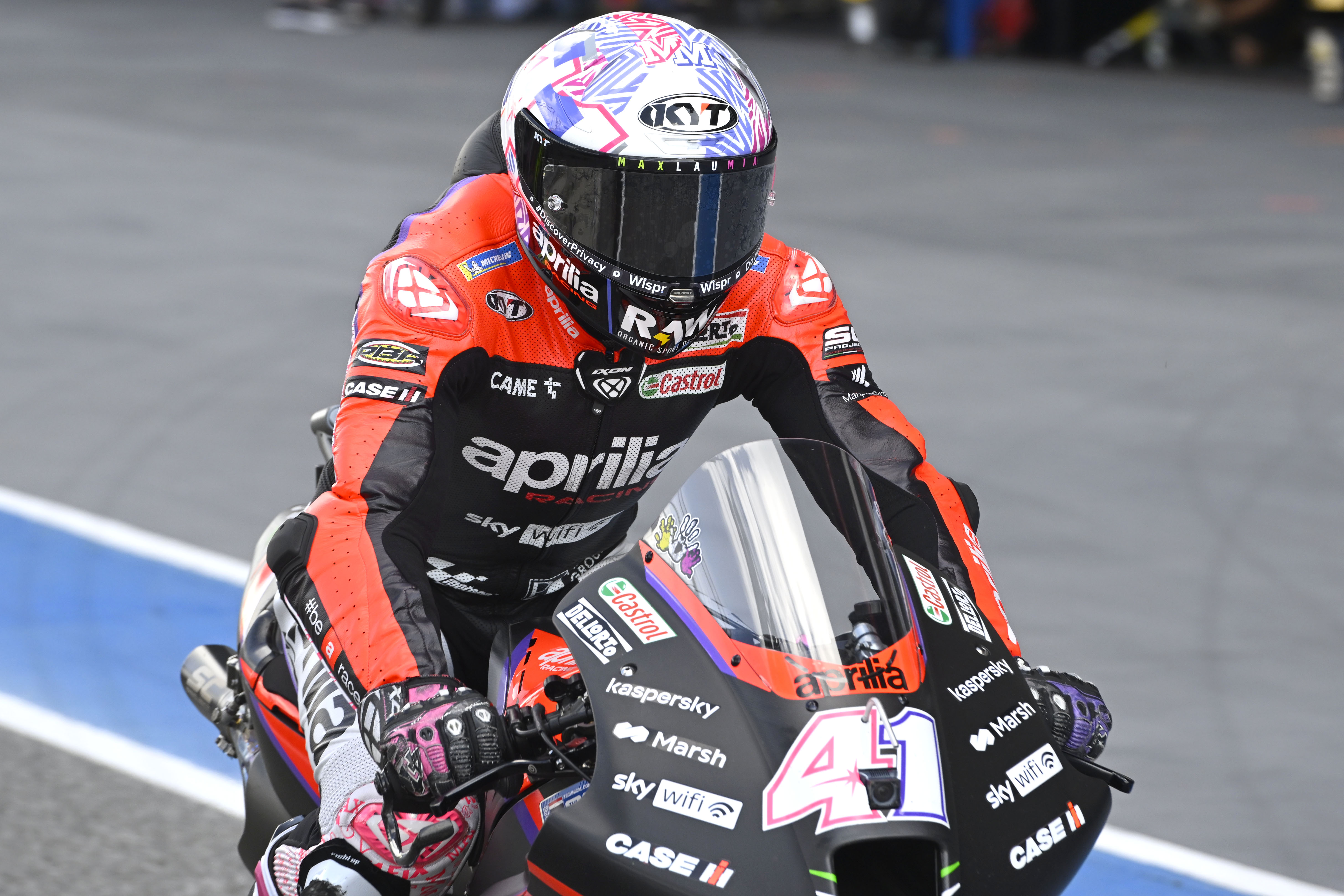 Now 25 points adrift of Quartararo's score and with only three rounds left after Sunday's race, it's getting close to crunch time for Espargaro's title ambitions, which raises the question: what exactly is possible in the race given his pessimism about his likely performance?
Well, he's adamant there's still light at the end of the tunnel – especially given the chance that the Thai weather could throw a spanner into the works and deliver a chaotic race.
"I think my pace is not a disaster," he insisted. "It's not as good as the best, but if I'm able to maintain it I'm not super far. But starting 13th will be difficult. It can rain here, you never know, so I'm still super positive and I'll try my best.
"There are many Ducatis with young riders in front of me, and this is good for me. Fabio is really good, he made a really good step from yesterday to today, but it won't be easy for him to fight with the Ducatis. It's still open.
"If it rains, or if it's flag-to-flag, then I will risk more than ever this season. All or nothing. I have to.
"If it's dry, it's difficult to make miracles. I'll try tomorrow, but it's difficult with the starting position. I think I'll also race with a different tyre to all the Yamahas, the Ducatis and the KTMs, so I will try my best."