The unexpected news that Honda rider Marc Marquez will miss the penultimate round of the 2021 MotoGP season with a concussion sustained in a training crash is likely to re-ignite debate about the risks taken by racers away from Grand Prix circuits.
But the simple fact of the matter is, there's no substitute for riding motorbikes.
Marquez's concussion, sustained during a "standard off-road training session" according to Honda's statement, isn't even the first time that the six-time MotoGP champion has set himself back through a crash.
In February 2014 – having won his first MotoGP title the previous season in his rookie attempt – he broke both the tibia and fibula in his right leg while riding flat track bikes at home.
He ended up sitting out two pre-season tests in Sepang and Phillip Island respectively to undergo surgery, although in the end it didn't hamper a season where he went on to win the opening 10 races.
He isn't the only MotoGP rider to miss track time due to similar injuries, either, with the likes of Valentino Rossi, Franco Morbidelli and Jack Miller all victims of broken bones and damaged ligaments and tendons in recent seasons.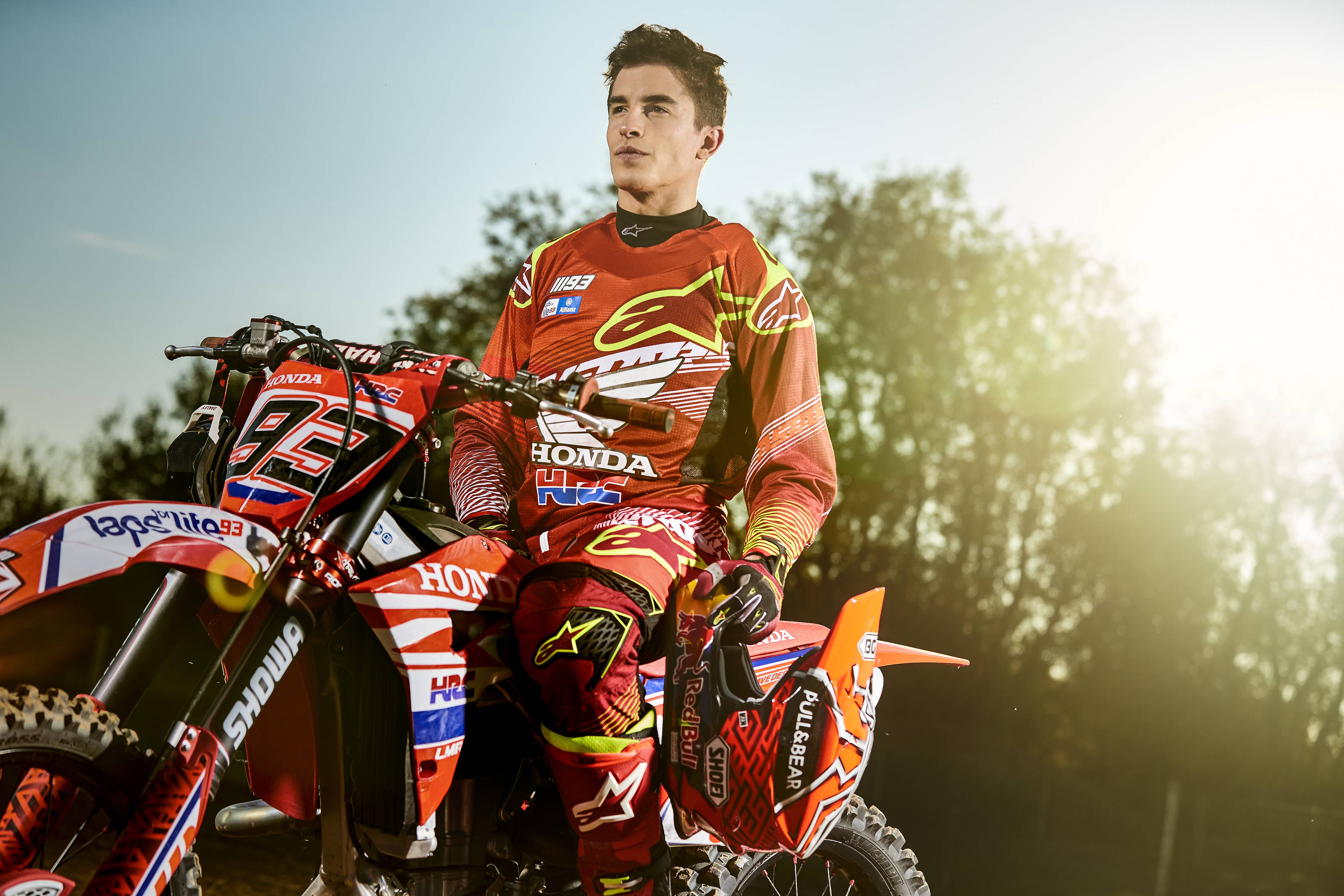 Morbidelli in particular has lost most of the 2021 season to such an injury, after badly damaging his knee while riding flat track at Rossi's VR46 Ranch, while the nine-time world champion arguably ended a 2017 title chance when he crashed while riding enduro.
It's a risk that often leaves many questioning the logic of teams to allow riders to take part in such training, especially now that the calendar leaves little room for recovery with its compact nature and has increased the risks of riders missing more racers than they would have done in the past.
However, the fact remains that there is simply no substitute for riding a motorcycle, even if it's not a 300 horsepower track bike on asphalt.
That's something explained in detail by Marquez's Honda team-mate Pol Espargaro, who admitted at last weekend's Emilia Romagna Grand Prix, where he finished second to Marquez, that he believes that the only way to get to the bottom of his problems with the RC213V is to spend the winter riding more motocross.
Since making the switch from KTM Espargaro has been able to perform well on the bike but only when conditions allow it, normally when the track temperature is lower and the amount of available rear grip is less.
He says that he's confident that a winter of off-roading can be a key factor in making him faster in all conditions for 2022.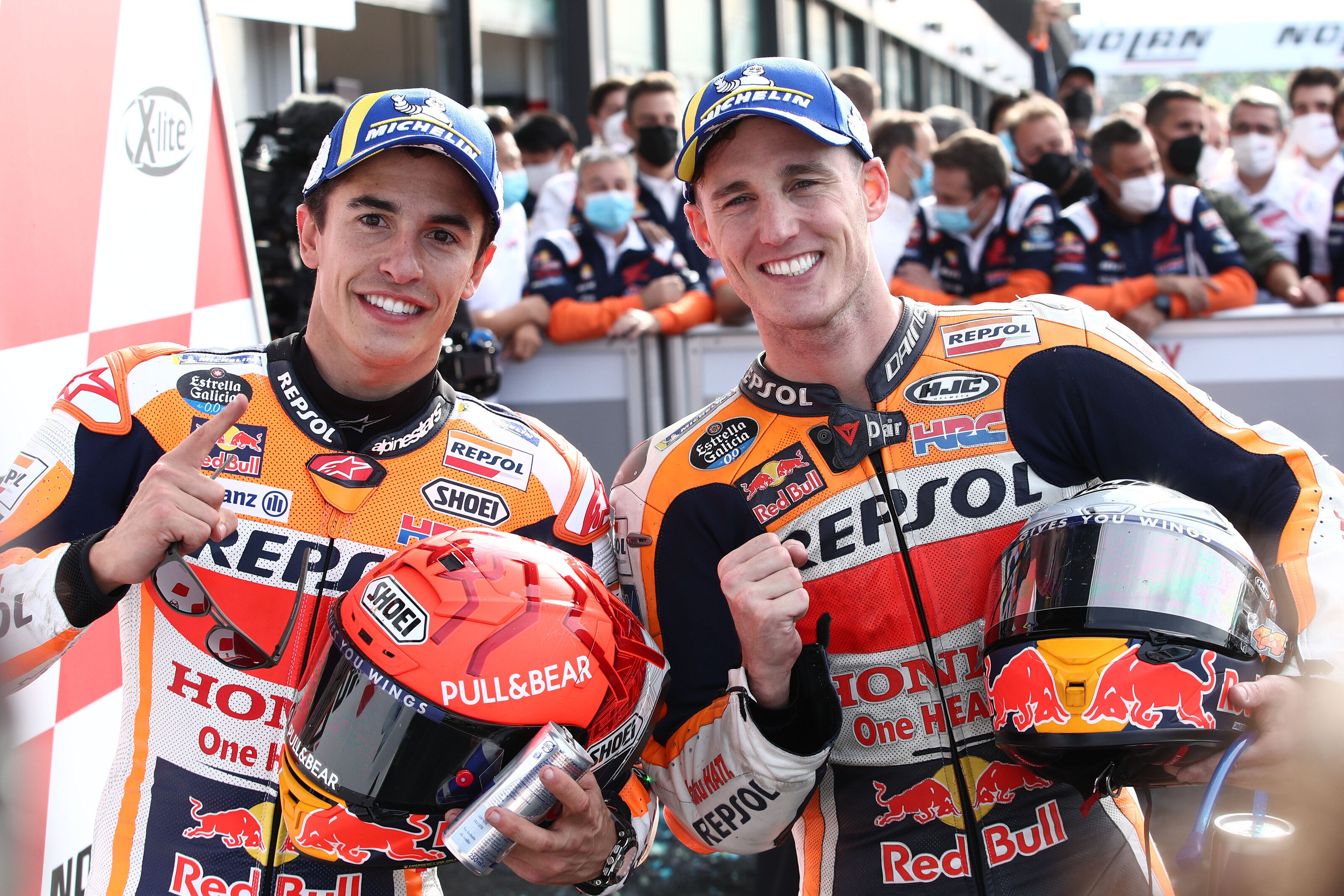 "I'm doing quite a lot of motocross, if you watch my social networks," the Spaniard explained.
"I'm actually every day on motocross with difficult track conditions where you spin a lot and you need to be smooth. I'm going to be all the winter on the flat track bike as well, which I'm not used to doing.
"I started with this as a kid, but I'm going to retake to it properly and train a lot. I've got a busy schedule for this preseason and not rest a lot, but I want to improve the situation that I have and if we don't improve the grip, I'm going to come ready."
While riding motorbikes might well be the only true way for MotoGP riders to hone their skills, Valentino Rossi admitted recently that the secondary effect of close competition at his ranch helps to hone the mental side of his racing as well.
"Sometimes they make me feel old, sometimes they make me feel very young," he said of riding at the flat track venue. "But the level of training that we have together is unbelievably different, and every time we jump on a bike the challenge is so high. I can always ride with professional riders.
"If I had the Ranch and didn't have the Academy riders, I can do the same fast time every lap but I never improve.
"Now, you enter and you're first, then Franco goes faster and Balda beats him and sets the fastest time and you think 'f**k!'
"You arrive at the end of the day at 7pm and you're finished! It's great to still improve every day."
The reality is, for two-wheeled racing there's simply no equivalent to the protected simulators used in four-wheeled racing to create a comparable experience to actually racing. It's something that a few manufacturers have experimented with but have failed to perfect as of yet.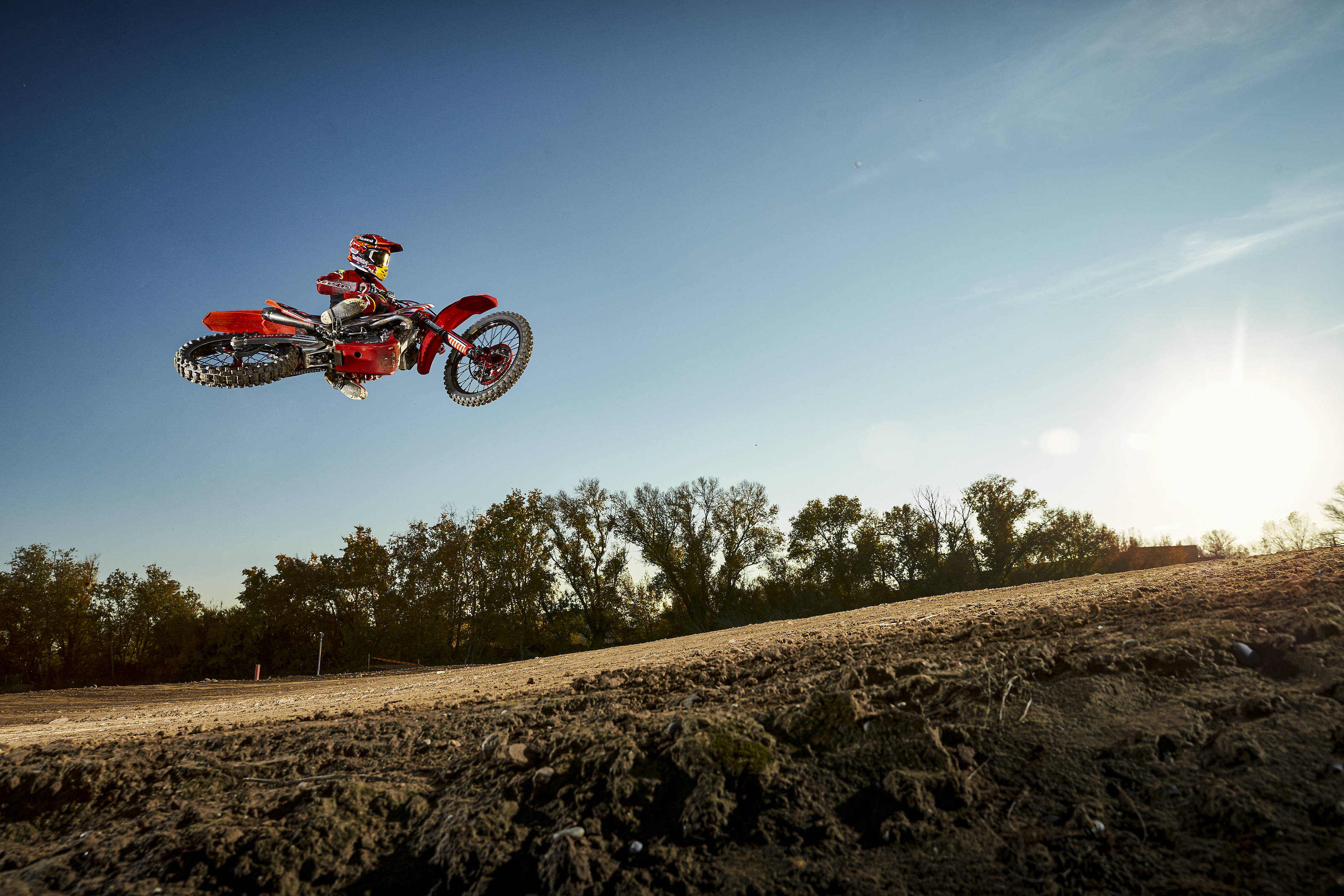 Things like rider body position and engine centripetal force plays a big rile in riding a bike and means that it's something of a dark art to recreate in a more controlled situation.
Until someone manages, it's unlikely that we'll see riders taking up safer forms of training, even with the risks involved