New Yamaha signing Andrea Dovizioso says that he's now sure that there is a fundamental flaw with the M1 in wet conditions – and believes that it's going to take nothing short of a whole new bike to fix the issues that have plagued all its riders, including new MotoGP champion Fabio Quartararo, in recent seasons.
The Yamaha's lack of performance in the rain, or more specifically on a damp track following rain, has been well-documented of late, with Quartararo in particular outspoken about what he believes is a fundamental flaw with the bike.
It's an issue that once again came to the surface at last weekend's Emilia Romagna Grand Prix at Misano, when the Frenchman bemoaned the M1's performance after a wet opening day of practice.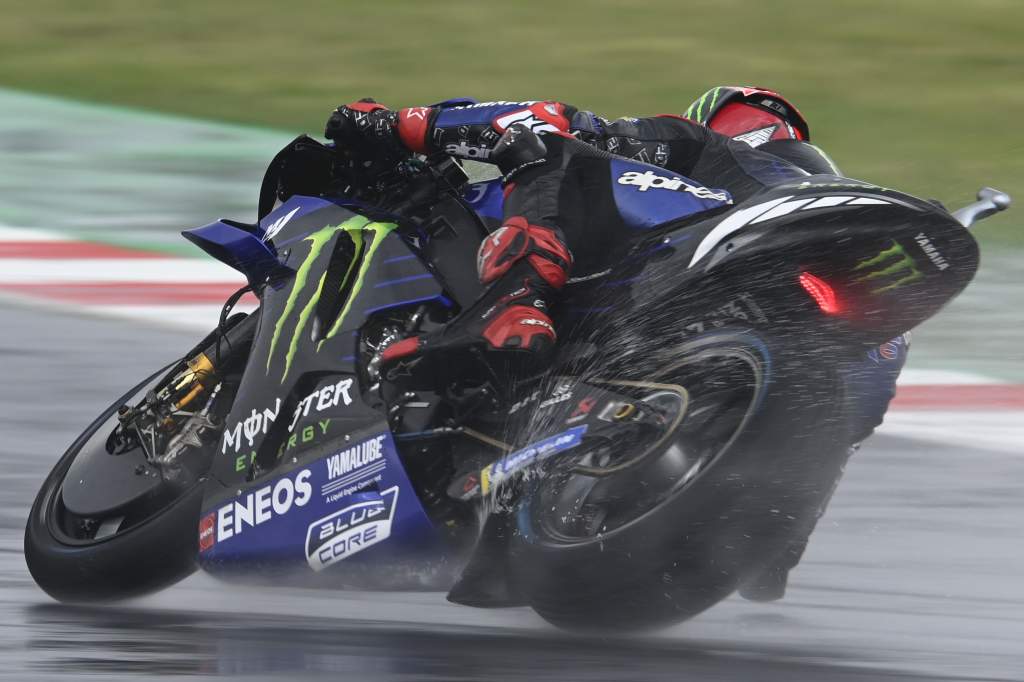 "I was happy about riding in the full wet," he explained, "and I felt really good. But then as soon as it starts to dry – maybe ask all the Yamaha riders, because it's like riding a bike that's totally different.
"The bike won't turn, it won't pick up, there is no grip. All the defects you can have in these kinds of conditions are there. I won't say I feel super happy in full wet, but we've made a big step since the last time we were here [at Misano]. We've made massive changes and it was good.
"But in mixed conditions I don't know why we're so bad."
Coming to Yamaha after eight seasons spent on Ducati and with the chance to test for Aprilia as well during his sabbatical in the opening months of 2021, Dovizioso – regarded as something of a mixed-conditions master – has too spotted the issue, and it's one that he believes will take considerable work from Yamaha this winter to address.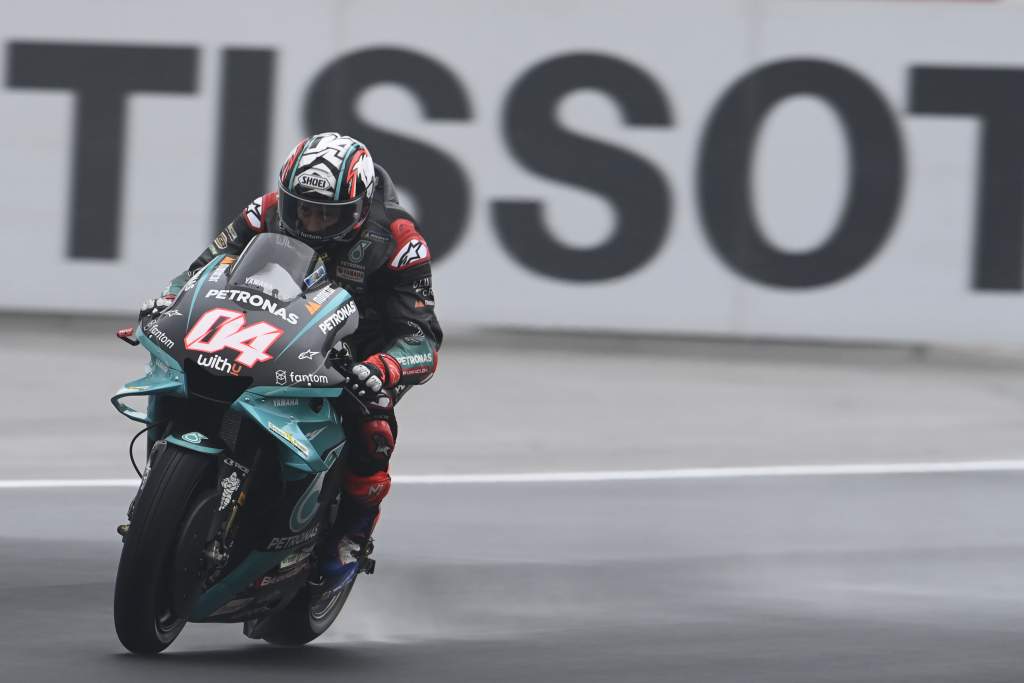 "For me it's very clear," the veteran stated. "We've already done three weeks and done a minimum of one session in the wet so I have an understanding of these tricky conditions.
"It was clear right away why the Yamaha riders are struggling, especially in the past three years when I think it has been happening more.
"From a rider's side, it's very clear.
"I think also for the other riders it's very clear too, but when you come from a different bike it's a bit easier to understand exactly where the bike works well or not.
"I don't think that it's something that you can fix with a different balance or a different set-up."
However, while he's already feeding back to Yamaha to help the Iwata brand address what remains one of the few remaining fundamental flaws in a bike that's gone from strength to strength in 2021, it could well be too late to fix the problem area.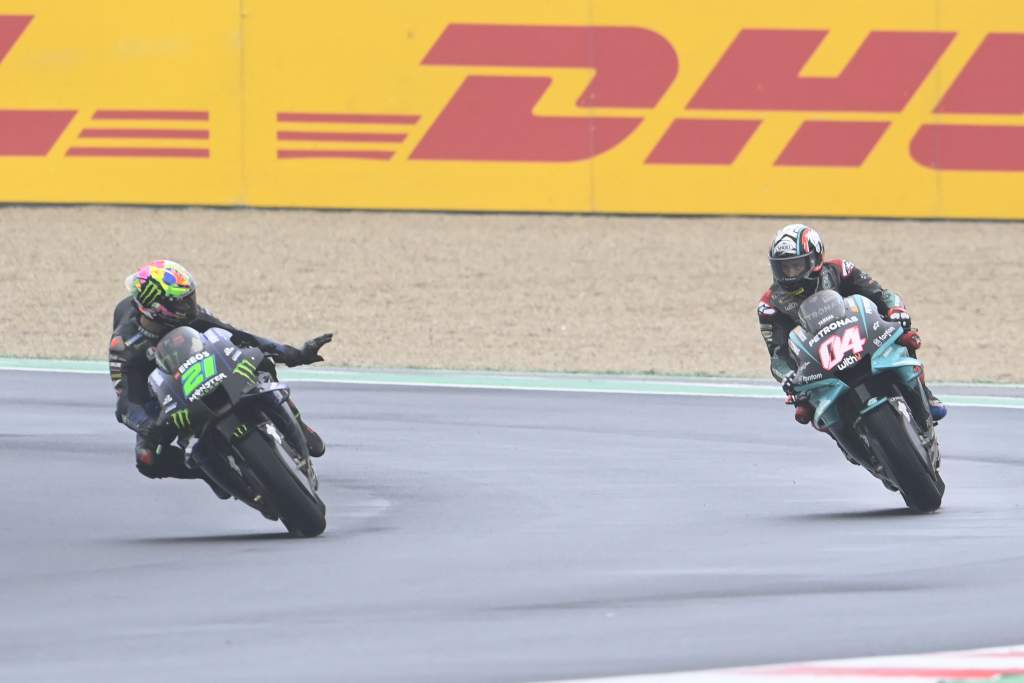 Its 2022 bike's development is believed to be already well underway, with test rider Cal Crutchlow eschewing last month's two days of testing at Misano to instead head to a private outing at Aragon to trial a prototype of the machine ahead of an expected debut later this month at Jerez after the season concludes.
But making changes to address the issue might not be a simple task either; something that Dovizioso admitted.
Constantly seeking a balance between different areas of performance, it could well be that Yamaha's engineering team concludes that this is a performance deficit they can live with to retain the bike's balance elsewhere – something that likely only time will tell.
"We'll see next year if it's too late or if it's on time," said Dovizioso of his hopes for the new machine addressing the wet-weather problem. "We are on time if you realise what you have to change. For sure we are on time if we're speaking about next year.
"But it's a very difficult thing to try different things for the limit we have, to try and fix it without giving a different kind of problem.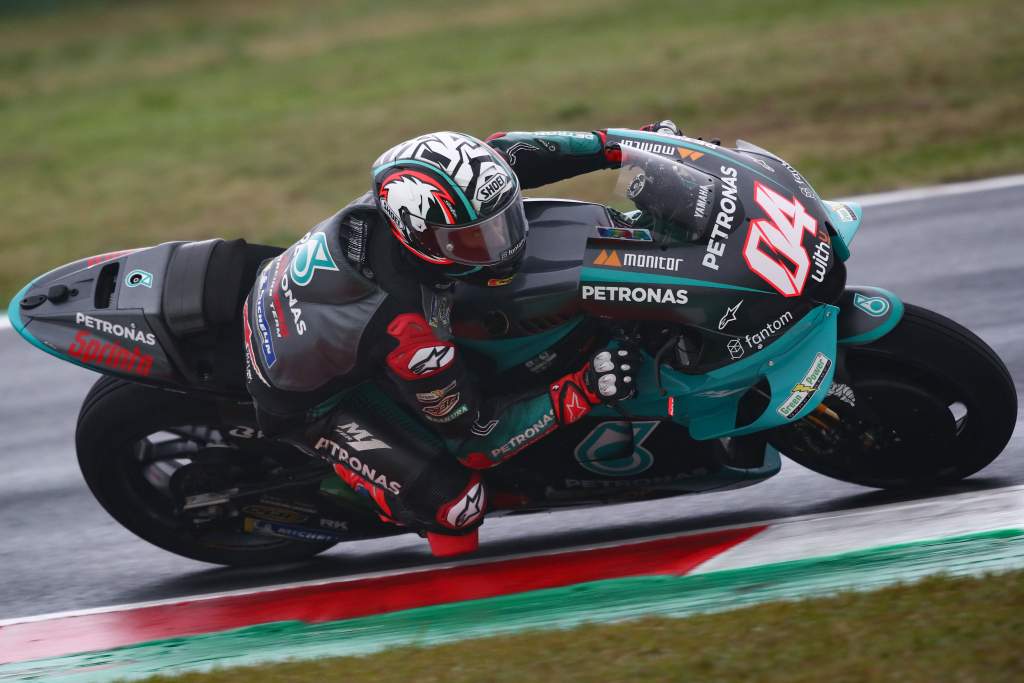 "This is the difficult thing with motorcycles. I think that we are on time but we need a good idea about what is important to do.
"The important thing in these conditions is to give them [the engineers] the clear and right feedback, and give them time to create something to try and fix it, because every time you try to improve these kinds of things, no one has a clear solution."