The news that grand prix winning former Ducati rider Danilo Petrucci will return to the MotoGP paddock this weekend to replace the injured Joan Mir at Suzuki has been met with widespread happiness from the Italian's many fans.
But with a year out from the championship and limited experience on an inline-four machine, there's no question that he's got a big challenge ahead of him; unless, of course, the weather decides to lend him a helping hand.
Petrucci hasn't raced a MotoGP bike since the end of the 2021 season at Valencia, when his disappointing time with Tech3 KTM came to an end and he bowed out seemingly for good.
Ending the season with only two top 10 finishes to show despite winning a race the year prior in Ducati colours, it's fair to say that his time with KTM was an unfair ending to an otherwise solid career.
Since then he's been on a wild adventure, competing in and winning a stage of the 2022 Dakar Rally as a rookie before heading off to the USA's domestic superbike championship MotoAmerica where, again as a newcomer, he won five races and only just missed out on clinching the title at last weekend's final round at Barber Motorsports Park.
In theory, that's not a huge amount of time away from MotoGP, and it's not during a time when there's been any considerable changes in the way that the bike works, with (for example) no new tyres or significant technical developments being introduced in the interim.
In short, while he might be rusty, he's still race fit, and he's returning to a series that won't feel vastly different from the one he left 10 months ago.
However, while the championship might not be too different, the bike he's going to be riding this weekend will be very different from anything he's been on since his MotoGP career properly took off.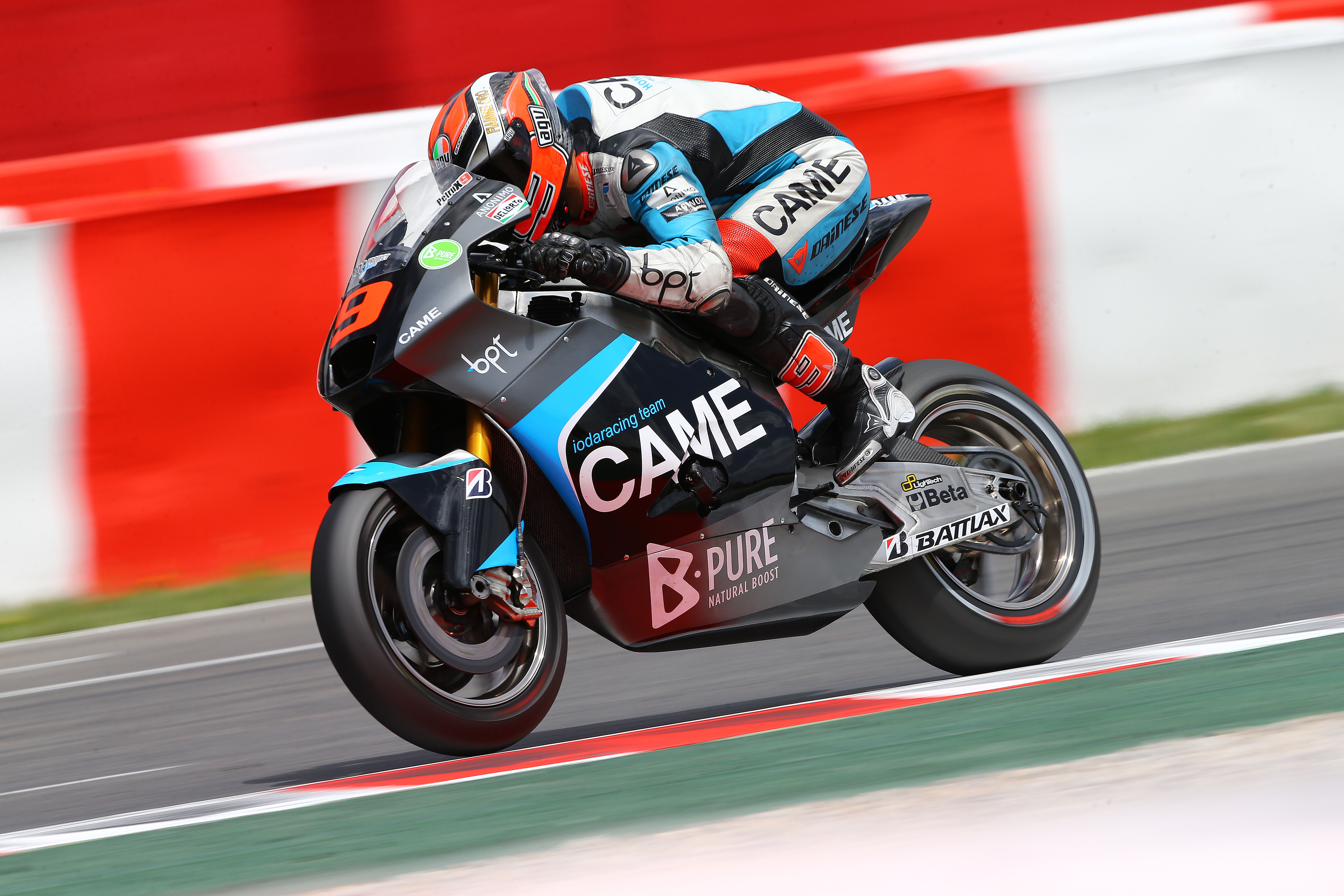 A V4-engined racer in all but one of his 10 seasons in the premier class, you have to go all the way back to 2013 for Petrucci's last experience on an inline-four bike, when he raced a BMW S1000RR-engined Ioda-Suter machine in the CRT class.
That was essentially a production superbike engine modified in a custom chassis, very different from the V4 machines he's raced since, especially the highly experimental Ducati that he piloted first in satellite Pramac colours and then in factory red, during a time when the team was pioneering extensive aerodynamics and ride height devices to control its vast amount of power.
Adapting to the Suzuki, therefore, might not be easy for him, especially given the radically different emphasis on corner speed over braking and acceleration that comes from the different engine configuration.
Jumping straight onto the bike with no testing won't be an easy experience for him, but this is where landing at Suzuki might help.
As evidenced in only 33 laps of running at the Misano test this month by MotoE champion Dominique Aegerter, it's also a machine that's quite rider-friendly.
Aegerter – who had zero MotoGP experience – jumped onto the bike for only a handful of pit exits as an audition for a potential Mir replacement ride at Aragon, and was able to immediately go faster than Suzuki test rider Kazuki Watanabe, who had been on the bike throughout the previous weekend's grand prix at the track.
And, with Petrucci not having to waste time learning how Michelin's MotoGP tyres work as he's had years on them, it might mean that he's actually able to surprise people with just how short his learning curve will be.
His season spent on production bikes in America could aid that too. Even though he was racing a V4 Ducati based in part on the MotoGP engine, the lower power and softer Dunlop tyres might well help him make the adaptation to the softer-than-normal (for a MotoGP bike at least) GSX-RR a little faster.
What a successful adaption looks like is up for debate, of course. While Petrucci is a MotoGP race-winner, it's extraordinarily hard for anyone to shine as a stand-in rider in this ultra-close era and with no testing.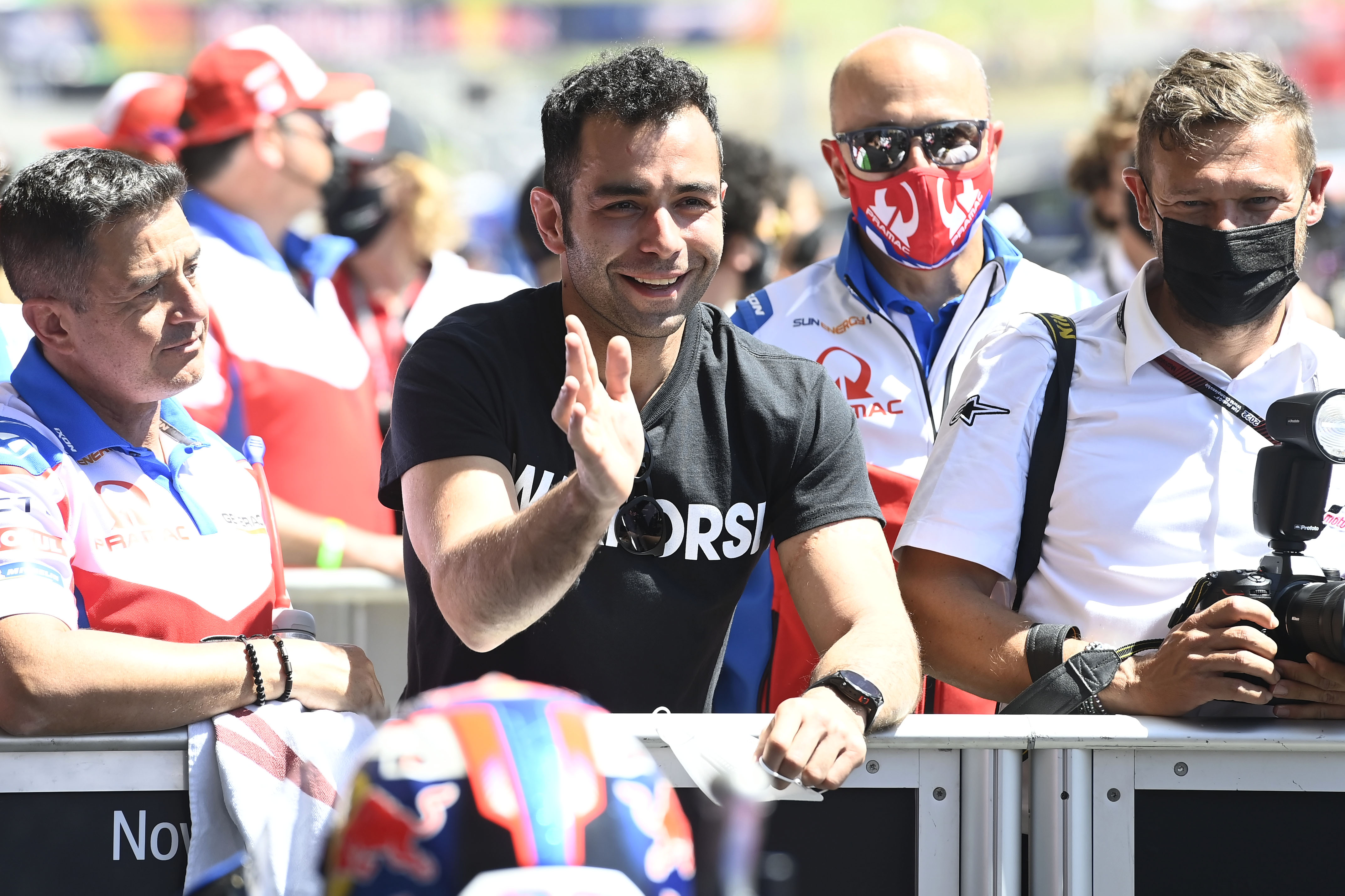 But given the nature of the Buriram track, it's not completely unreasonable to imagine that scoring points would be possible if the stars align.
There's a massive wildcard in the whole weekend equation that might well work to Petrucci's favour. The Thai race is earlier in the year than ever before, and the weather forecast for the Buriram circuit this weekend is heavy rain all weekend long – and if there's one thing that Petrucci is known for, it's his skills in the rain.
"I hope it will rain forever," Petrucci told media on Thursday. "Until Sunday, 4 o'clock [when the race finishes].
"Because yeah, at least the race is less physical, even because the bike – I haven't had the chance to sit on the bike, but they showed me all the things and all the devices are in different position and we cannot make modification.
"So, I have the thumb brake usually, and here the thumb brake is the device for the ride height! So, it's even quite dangerous, to push that button inside the corner when I use the thumb brake. I have to fix my thumb on here and don't touch it.
"So, yeah, the rain, I hope it will rain. I was already so scared when I was coming here for MotoGP – because here the race under the dry conditions, when it's so hot, it's one of the worst things that a human being can try. I hope it will stay like this, because everything is more soft, more easy."
Petrucci took his last MotoGP race win at Le Mans in 2020 in the rain, and wet-weather brilliance has been (as is the case with many other racers with a background in production racing) something of a hallmark of his career. Numerous stand-out performances over the course of his decade-long grand prix career came thanks to the conditions, such as his first podium at the 2015 British GP at a time when Pramac getting among the works bikes was far less common.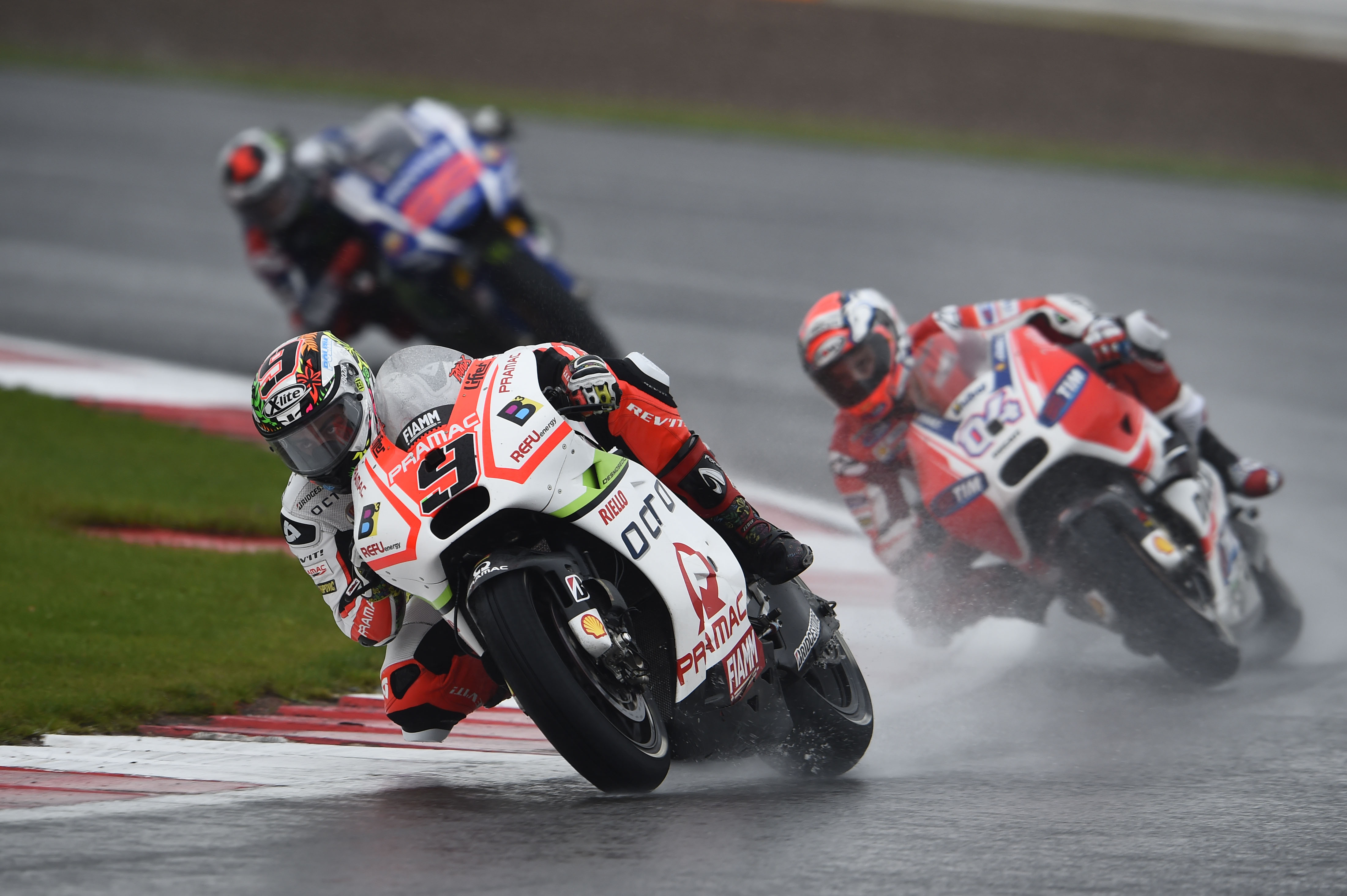 Moreover, he's going to work with Mir's experienced crew chief Frankie Carchedi, who has used the knowledge from racing in the British Superbike championship (where he won the title in 2009 with Leon Camier) to perfect a wet setting that has allowed 2020 world champion Mir to be exceptionally strong in damp conditions.
Should everything fall into place, there's a very real possibility that Petrucci could achieve quite a special result.
No one is expecting him to win, of course, but if Buriram delivers a fully wet weekend, it'll come as no surprise whatsoever to see Petrucci's one-off appearance end comfortably inside the top 10.