Red Bull KTM rider Miguel Oliveira says that he needs to get better at being average this season, after a 2021 campaign he defines as "spiky".
The 2021 Catalan Grand Prix winner suffered a poor start to his season and a woeful end thanks to injuries sustained just after the summer break.
In his defence, of course, the poor start to last year wasn't his own fault but rather an issue that affected KTM as a whole, with a change in Michelin's control tyre allocation messing up the Austrian factory's rapidly-improving RC16 bike.
Forced to rapidly prototype and construct a new frame to cope with it, KTM effectively lost four races after starting the season on the back foot, with winter testing essentially rendered null and void as it switched to a new chassis in an attempt to try and address its issues.
That worked, but not well enough, as Oliveira went from race-winning form to again struggling in the second half of the year.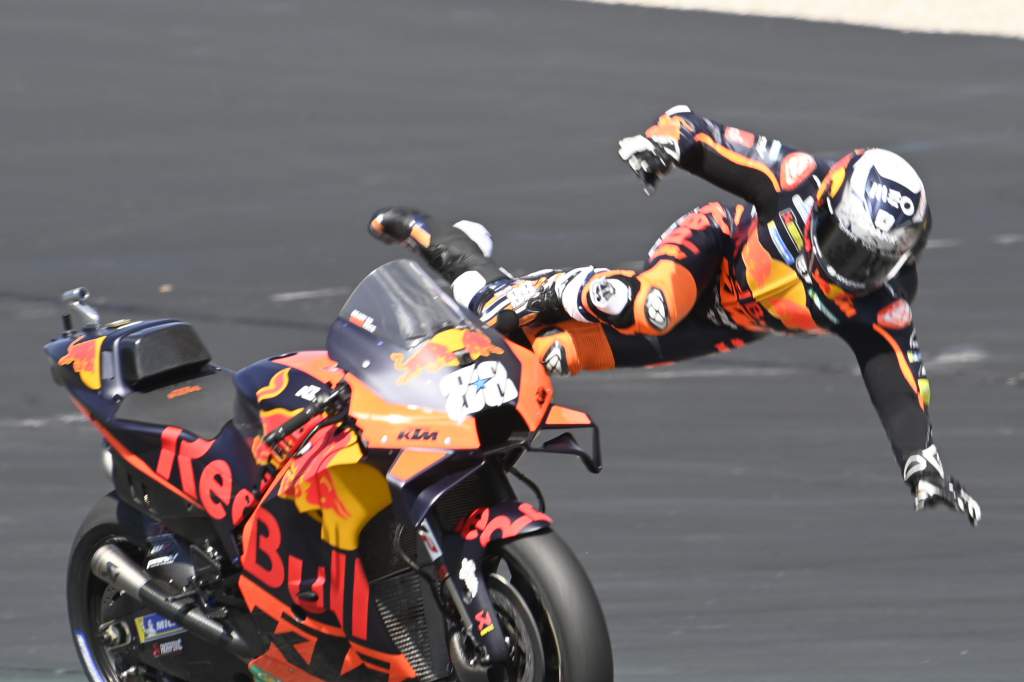 "I would say consistency," he replied emphatically when asked what the key area for improvement would be. "Throughout different key moments of the championship I wasn't able to finish the race. Two big examples were Austria race two and Misano race two, where the results could have been quite good.
"The other thing is the pure consistency of the results. Finishing races pays off a lot at the end of the championship, and that's the main reason why I think consistency must be improved.
---
The three stages of Oliveira's 2021
Points scored in races 1-5 (from Qatar I to Le Mans)
1. Fabio Quartararo – 80
2. Francesco Bagnaia – 79
3. Johann Zarco – 68
…20. Miguel Oliveira – 9
Points scored in races 6-9 (from Mugello to Assen)
1. Fabio Quartararo – 76
2. Miguel Oliveira – 76
3. Johann Zarco – 54
4. Joan Mir – 52
Points scored in races 10-18 (from Austria I to Valencia)
1. Francesco Bagnaia – 143
2. Fabio Quartararo – 122
3. Joan Mir – 107
…22. Miguel Oliveira – 9
---
"It's never easy to go to the limit and still not crash, but I found that my season was too spiky. Either the result was very, very good or the result was very bad. I could never do average, and average is what I'm looking for. I want to find this balance more with the bike.
"When I felt good with the bike, I was very fast and I could deliver very good results, but when I didn't feel good with the bike I just couldn't do average. That's what I was really lacking during my season."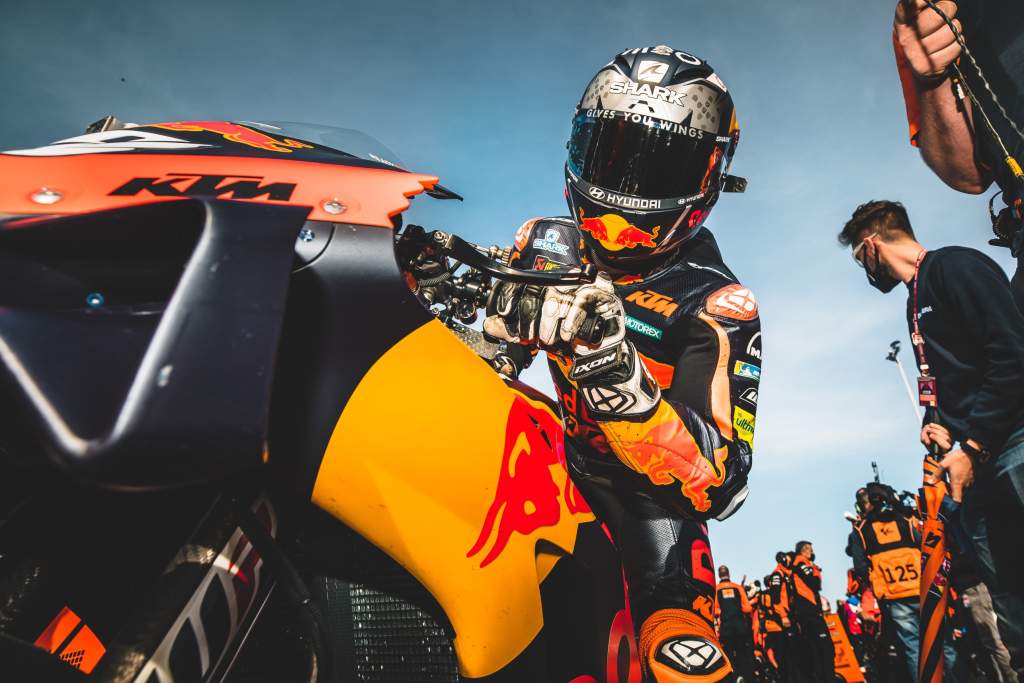 What will bring some relief to him is the belief that KTM doesn't need to reinvent the wheel to find the solution to his problems, with Oliveira instead convinced that the answer lies not in any massive changes that are going to come next week when pre-season testing arrives but rather in what the team already has but still haven't perfected.
"I am confident for many reasons," the Portuguese rider admitted. "I think that the tough year that we had means we can only have a better one this season, and this makes me optimistic and looking forward to the future. Technically the bike is going to suffer a few changes, of course, a few evolutions in terms of the pure hardware.
"The main thing we're looking to improve upon is the set-up though; we believe that there is still a lot to improve, to find speed and more consistency in races.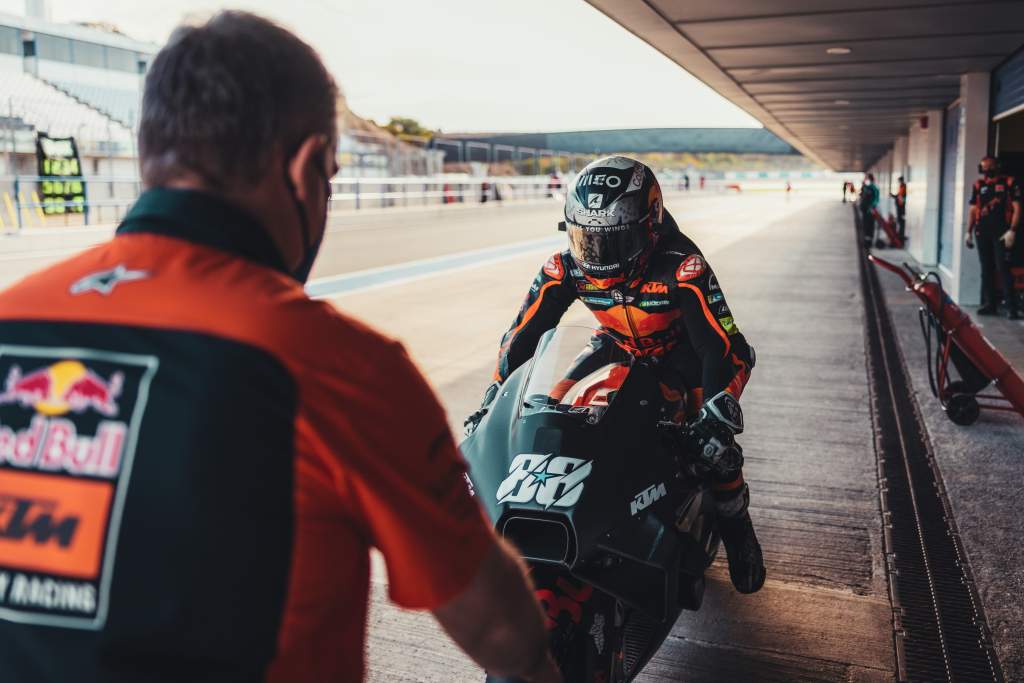 "We know that five days, with three of them on a new track, maybe isn't enough to find them, but I think we just have to go throughout the races and deliver our best performance, both myself and my technical crew.
"On paper and in theory it's very easy to say, but I need to feel comfortable the bike. I need to feel at home. We need to start working during these short five days that I have to set up the bike and to set up slowly the bike and the championship, building the speed and the pace to strong finishes."