With only three races left in the 2022 MotoGP world championship and with two points separating Fabio Quartararo and Pecco Bagnaia and 40 points covering the top five, the series looks set for an explosive conclusion as it heads to first Australia this weekend and then onwards to Malaysia and finally back to Europe for the season finale in Spain in a month's time.
"The championship is starting from zero now – there is only one way to try to win and that is to attack," Yamaha team manager Massimo Meregalli told MotoGP.com.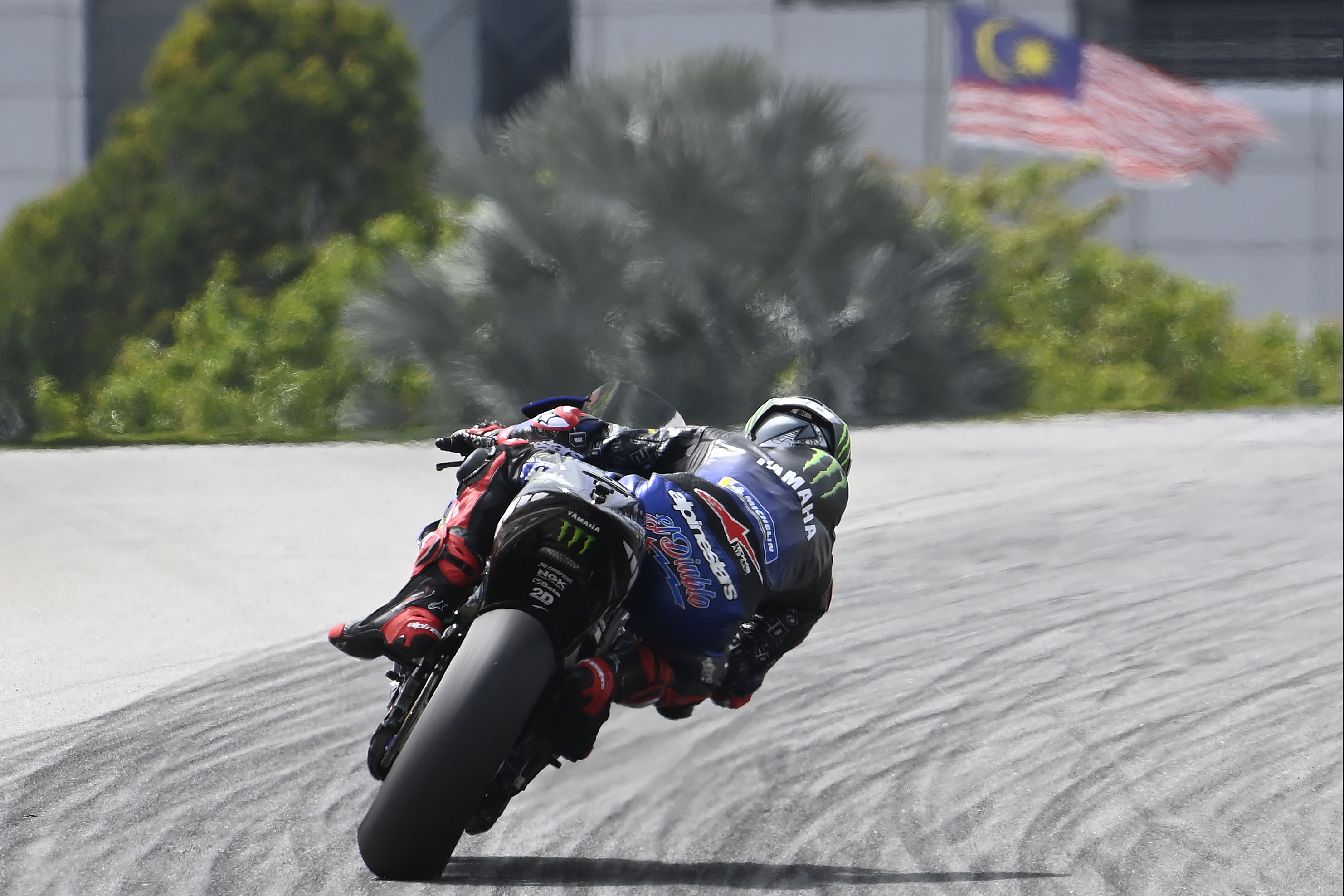 The run-in presents the championship contenders with three vastly different circuits – the glorious seaside locale of Phillip Island, the long straights and tropical heat of Sepang and then finally Valencia's Ricardo Tormo circuit, a tight and twisty venue where the potential for cold weather could be a deciding factor.
And while the traditional idea of certain circuits suiting certain machines isn't the overwhelmingly important factor that it was only a few years ago as the MotoGP grid has grown closer together (and more homogeneous along the way), there are still plenty of chances for different factories to perform better at different locations: something that could ultimately decide the ultra-close championship race.
---
MotoGP 2022 title race
Fabio Quartararo, 219 pts
Francesco Bagnaia, 217 pts (-2)
Aleix Espargaro, 199pts (-20)
Enea Bastianini, 180pts (-39)
Jack Miller, 179pts (-40)
---
Phillip Island
2019: Miller 3rd, Bagnaia 4th (season-best), Espargaro P10, Quartararo DNF (ran wide and was hit by a high-siding Danilo Petrucci)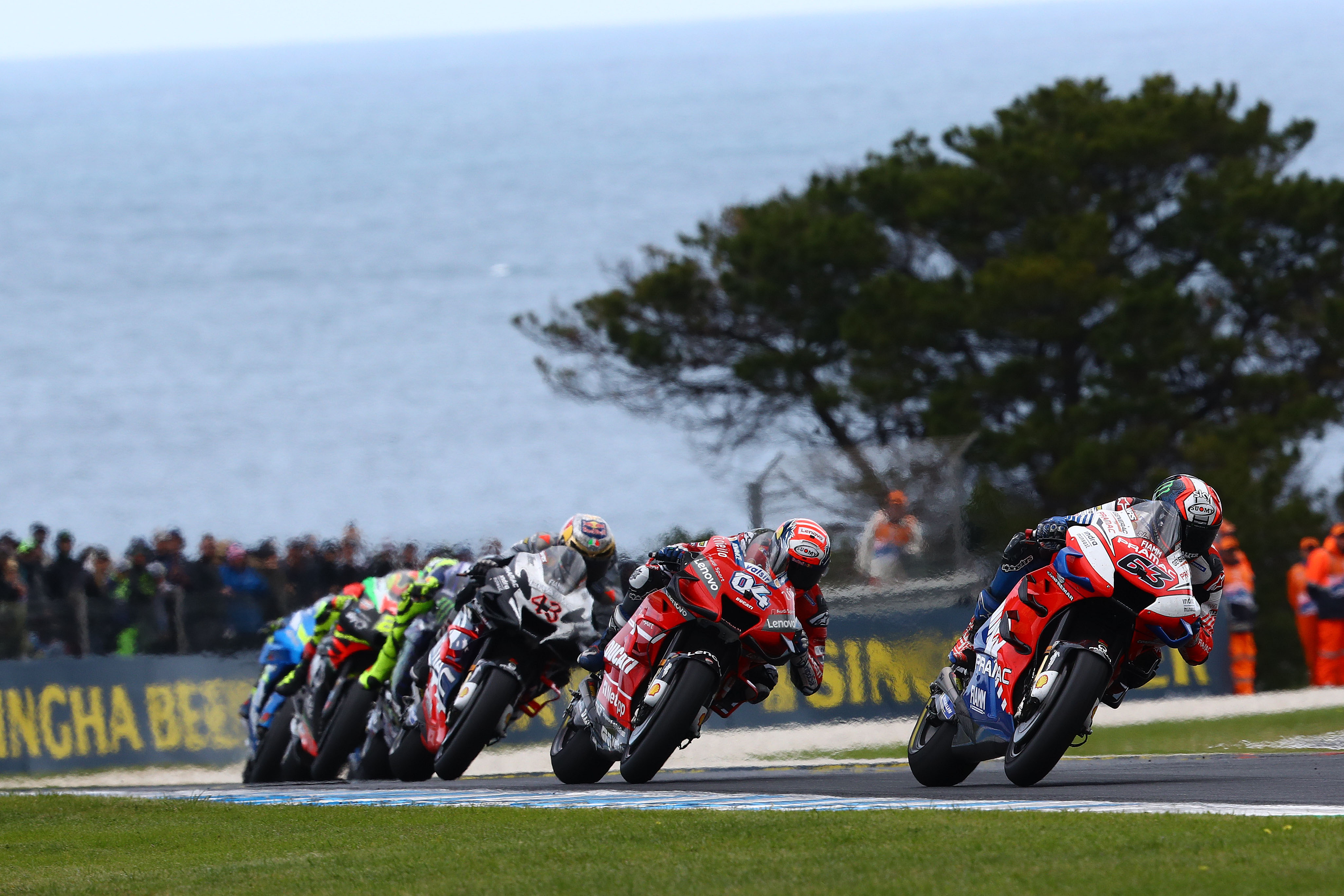 The battle starts this weekend at the iconic Phillip Island circuit, the track's first appearance on the calendar since October 2019 due to the impact of the COVID pandemic. It's one of everyone's favourite circuits thanks to the fast and flowing nature, the extreme elevation changes and the beautiful location – and for Quartararo in particular it should present the best chance in a long time for a return to winning ways.
The Frenchman has only raced a MotoGP bike at the circuit once back in his rookie season – and it ended badly with a rare crash on the opening lap.
Early drama as @FabioQ20 and @Petrux9 go down! 😱#AustralianGP 🇦🇺 pic.twitter.com/ebrMrg5LZi

— MotoGP™🏁 (@MotoGP) October 27, 2019
But, with the track being traditionally seen not only as one that favours the series' inline-four bikes (now only Suzuki and Yamaha) but where Ducati struggles significantly, it'll be a key target for the reigning champion, who hasn't stood on the podium since the Red Bull Ring, five rounds ago, and who hasn't won a race since the Sachsenring in mid-June.
However, there have been considerable changes to the Ducati since the series last raced in Australia. Though now far more capable around bends than it used to be, its mid-corner turning and cornering speed is still something of a disadvantage. Whether that means that the Desmosedicis will be (as they have been in the past) completely uncompetitive or whether it simply reduces the chance of yet another podium lock-out is something we won't know until we see bikes back on track.
Sepang
2019: Quartararo 7th, Miller 8th, Bagnaia 12th, Espargaro 13th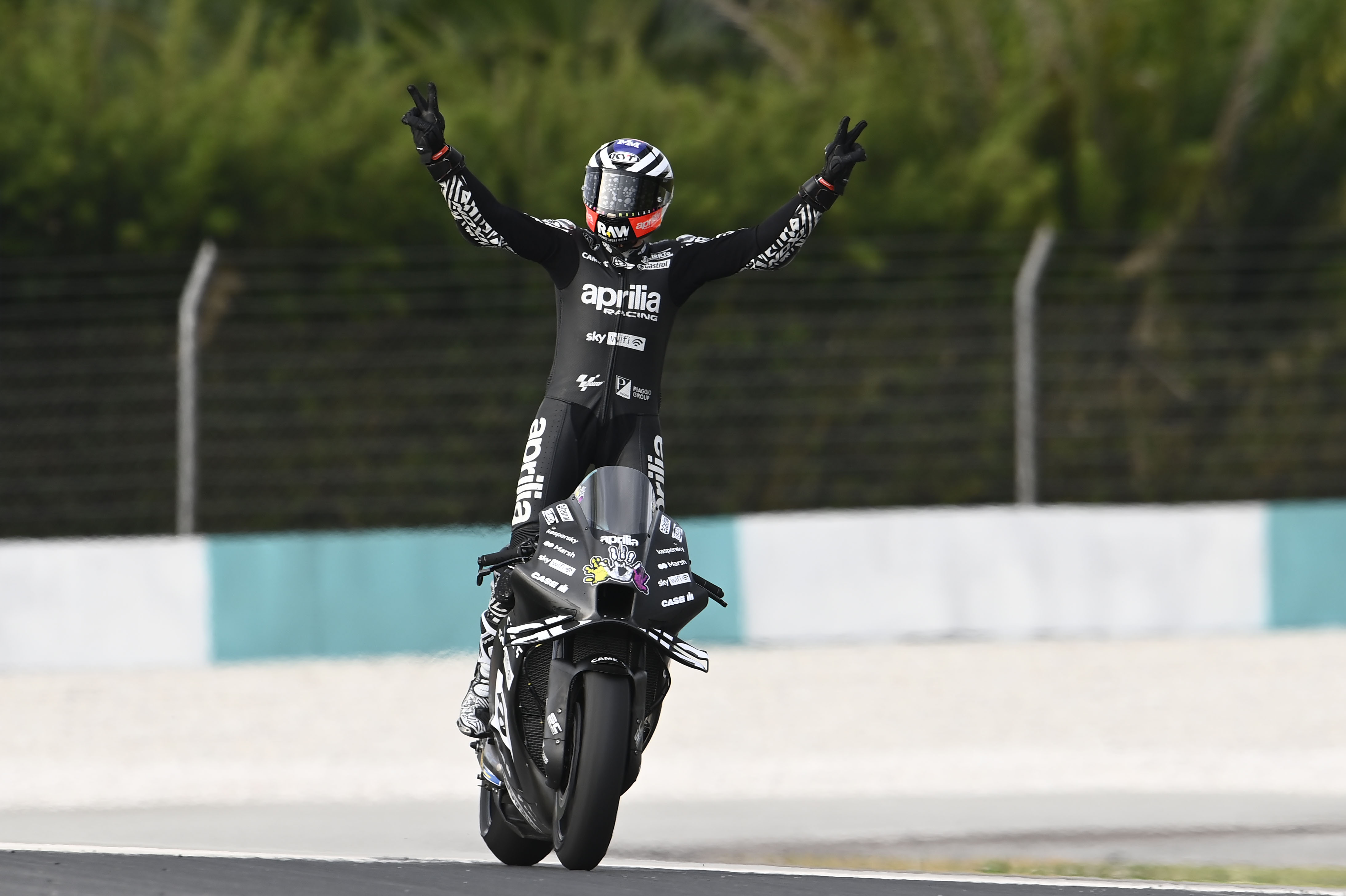 Looking at historic results, you'd think that Sepang is somewhere that very much favours Ducati thanks to the long straights and slow corners where its aerodynamics and ride height device really helps it out – and it's absolutely somewhere where the Yamaha is absolutely expected to struggle.
But there's a fly in the Ducati ointment at the Malaysian circuit: the absolutely stunning pace that title dark horse Aleix Espargaro demonstrated when the series tested at Sepang back in February.
It's a circuit that he's been talking about since as a venue where he wants to win, and if he can replicate his testing speed in qualifying in particular then he's very much the favourite for victory.
The biggest question, though, is what happens behind the Aprilia if Espargaro does manage to make a break. Quartararo can potentially afford to concede a few points should Espargaro and the Ducatis have a good day (assuming that Phillip Island goes OK, of course), but he can't afford to have another disaster like he did in the rain at Buriram last week.
Valencia
2019: Quartararo 2nd, Miller 3rd, Espargaro 9th, Bagnaia DNS (fractured left wrist)
2020 (I): Miller 5th, Quartararo 14th (crash), Bagnaia DNF (crash), Espargaro DNF (crash)
2020 (II): Miller 2nd, Espargaro 9th, Bagnaia 11th, Quartararo DNF (crash)
2021: Bagnaia 1st, Miller 3rd, Quartararo 5th, Bastianini 8th, Espargaro 9th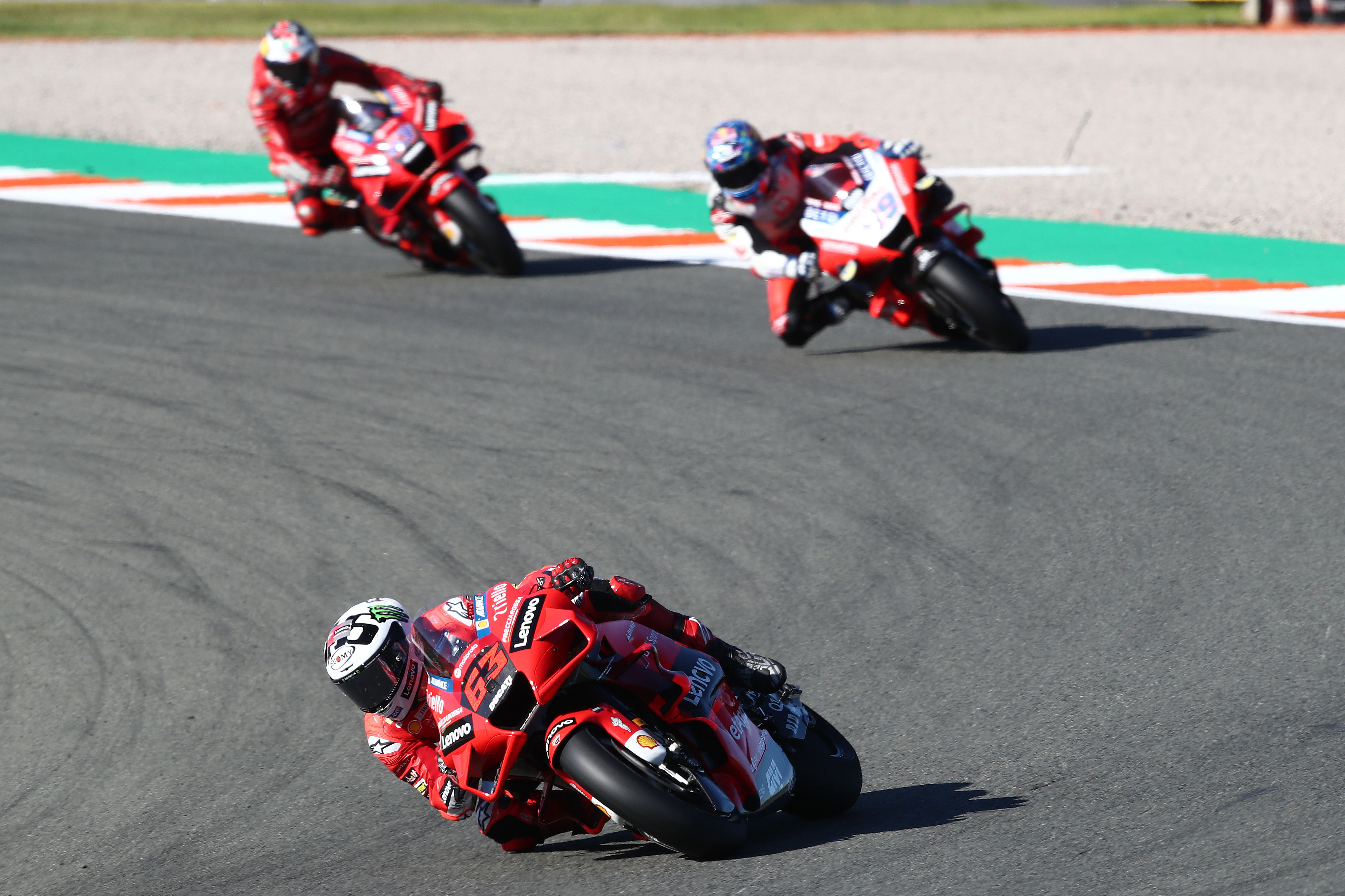 Heading to Europe in November is always going to mean that the weather plays a factor, and with both Quartararo and Bagnaia having had their own occasional disaster in the rain this season, it means that there's a very real chance that wet conditions could play a huge role in deciding the title.
On paper the Valencia track is one that has shifted away from favouring Yamaha to being more of a Ducati venue lately, with Bagnaia leading Ducati's first-ever podium lock out there in 2021. The Italian factory is certain to be delighted about where the season will end, more so than Yamaha, which has singled it out as likely the least-suiting circuit remaining.
"Now there are three races to go and Phillip Island probably is my favourite – I think that probably there and maybe in Malaysia we can probably do better than in probably Valencia," Meregalli said.
In 2020, however, a Yamaha in the hands of Quartararo's team-mate Franco Morbidelli beat Bagnaia's team-mate (and outside championship contender) Miller for the win on the final lap – and that has to give Quartararo and Meregalli some hope that there's a chance should it come down to the wire.
It's the hardest of the three circuits to predict a clear favourite at and there will be one major sign before the lights go out: qualifying performance. It's not somewhere where there are many places to make it past an opponent, so one-lap speed on Saturday will perhaps be even more important than race pace on Sunday, especially if you're Quartararo without the horsepower advantage enjoyed by Bagnaia's Ducati.