Arm pump is the primary woe of many a MotoGP racer.
The frequently-mentioned condition is so often the cause of a fading performance late in a race, and the treatment required to defeat it has caused riders to be off the pace for months at a time.
But what exactly is it?
"When you start having a problem with arm pump, you never have a little problem" :: Sam Lowes
Well, in medical terms what motorcycle racers most commonly refer to as arm pump is actually called Chronic Exertional Compartment Syndrome.
An 'exercise-induced muscle and nerve condition that causes pain, swelling and sometimes disability in the affected muscles of the legs or arms' according to the Mayo Clinic, it's a consequence of the muscles of the arm swelling up under exertion and becoming too tight.
Muscles come neatly packaged in a tube of tissue called a fascia – think of the casing on a sausage. It's not particularly flexible or giving, and when an over-exercised muscle becomes pumped up with blood, it's left with nowhere to go.
With the muscle expanding but meeting a solid barrier, arm pump becomes the equivalent of a bandage wrapped too tightly – cutting off both blood flow to and from the muscle as well as leaving nerves tingling and not responding properly.
The result is something between the sort of swelling you get from a sprain and leaves your arm like concrete, and the nerve tingling and lack of feeling you get with a dead leg – combined of course with an aching pain as the muscle tries to escape your arm.
And, when it makes an appearance late in a race, it quickly consumes your concentration – according to Moto2 frontrunner Sam Lowes, who's suffered from the condition in the past.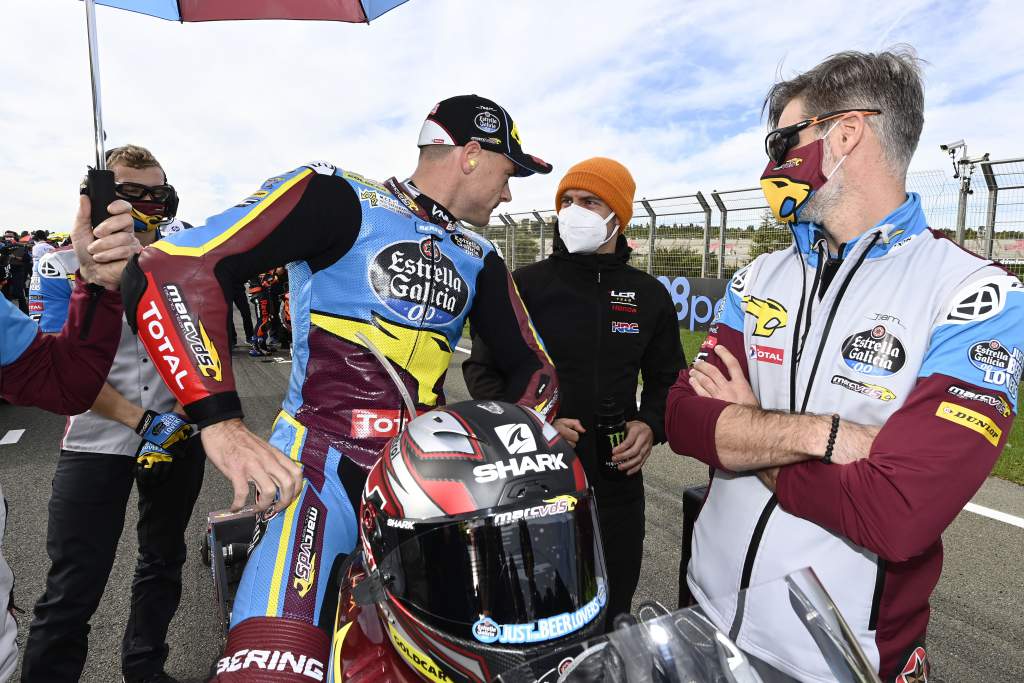 "When you start having a problem with arm pump, you never have a little problem," he tells The Race.
"When you get it, you get it bad. From the minute you leave the pits, you're thinking 'when is it going to happen?'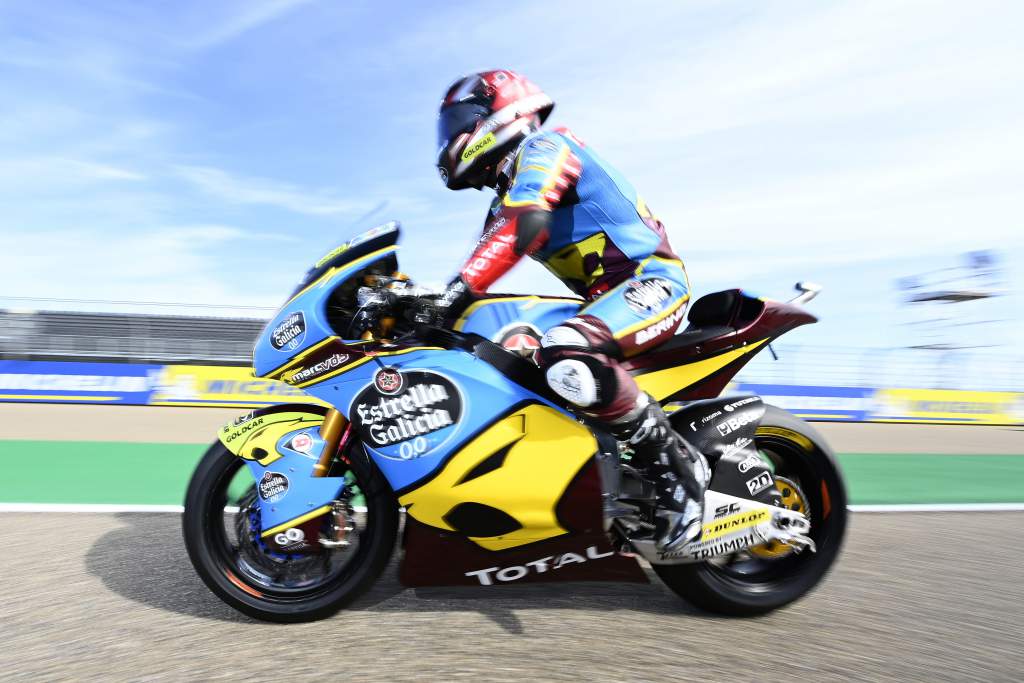 "It makes you feel like your brain and hand are delayed. You try to do something and it takes time for it to happen.
"It's shit, because when you're really focused in a race and you really dig in it makes the race feel very long.
"You're battling it all the way, and compromising your riding. It's hard to lead a race with it."
Obviously, that's not ideal when you're sitting on top of a 300bhp motorbike, which is why most riders are only too happy to resort to extreme measures to address the problem.
Those measures involve fasciotomy – a surgery requiring general anaesthetic that opens up the arm, cuts a slit in the fascia and then stitches it back up again.
It's not cheap – undergoing the operation at the hospital of choice for MotoGP riders, Barcelona's Hospital Universitari Quiron Dexeus, will set you back about €8000 per arm.
Yet business has been good for the hospital of late, with a handful of riders every season undergoing the knife. Fabio Quartararo is among the most recent victims.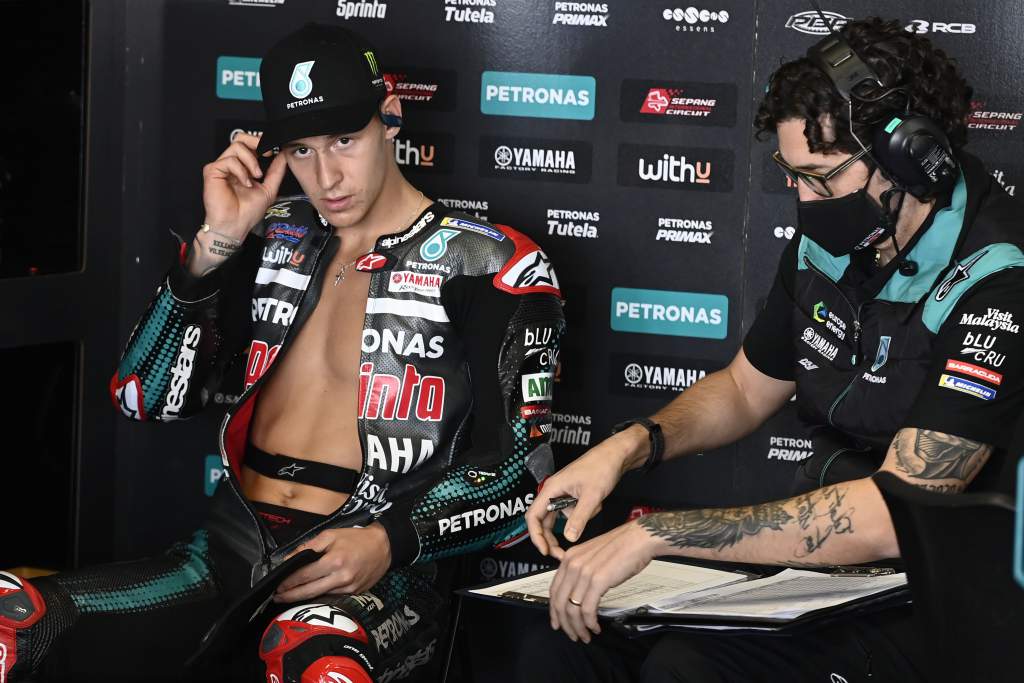 There's an even more extreme version of the procedure should the fasciotomy fail to work, though – one that brings all sorts of extra complications.
If relieving the pressure with a slit in the fascia does not work, the next step is a complete removal of the lining altogether, an invasive procedure that opens riders up to further problems.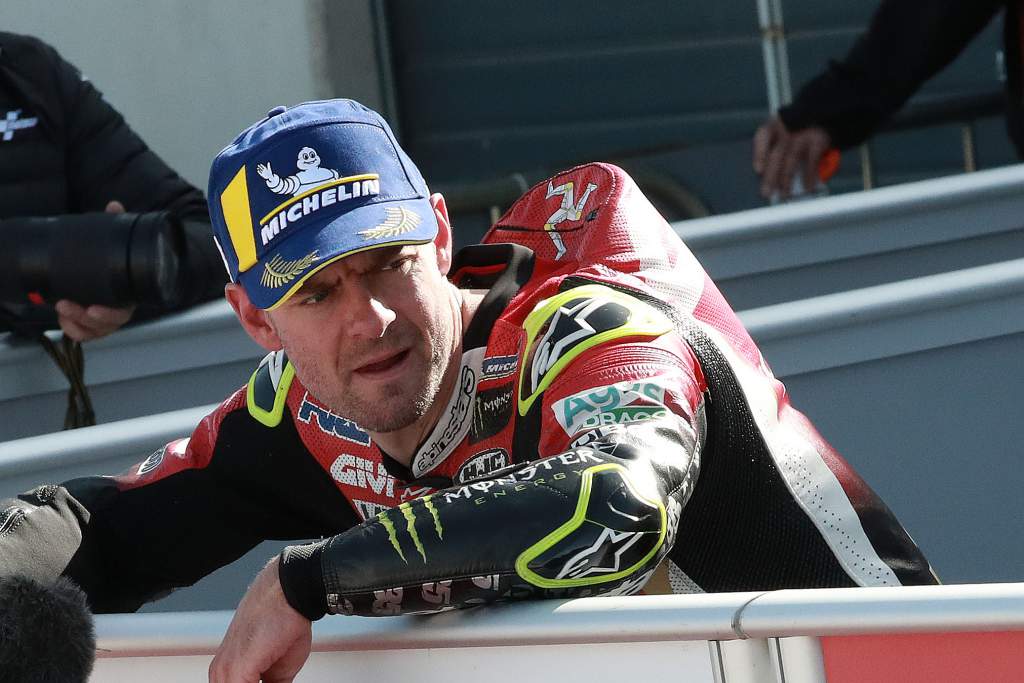 That's the surgery that eventually derailed Cal Crutchlow's entire 2020 season, after he underwent the operation back in August to cope with Honda's ultra-aggressive and rider-unfriendly RC213V.
He didn't really make a complete recovery all year thanks in large part to the intense COVID-compressed calendar, and the LCR rider missed multiple races as he battled to recover his fitness.
There is one other way around the problem but it's not one that can be deployed as a quick fix mid-season: hard work and training.
It's no coincidence that the riders who complain least frequently about arm pump are the same ones who train most often on motocross bikes.
The bumpy tracks and intense sprint races mean off-road riders are more conditioned to dealing with it than those who stick primarily to training on track.