The news that Gresini Racing will remain on the MotoGP grid beyond 2021, when most team contracts with organisers Dorna and IRTA are set to expire, means that another piece of the future line-up puzzle has fallen into place.
Gresini – a 14-time race-winner and sometime title contender in its satellite Honda years – has been tied to the official factory Aprilia team since the manufacturer's return to the premier class back in 2015.
It linked up with Aprilia to provide the backroom support it takes to run and organise a team.
That deal was always set to come to an end after 2021, with Aprilia management speaking candidly in recent months about its desire to transition from the semi-independent status it enjoyed with Gresini into a fully-fledged factory outfit as it slowly closes the gap to its more established rivals.
Which begs the question: who exactly will Gresini pair up with in 2022 to receive bikes?
Well, according to paddock rumour and speculation, there are three contenders in the mix.
The first option is perhaps the most straightforward: Gresini could remain a part of the Aprilia family.
Both the factory itself and series promoter Dorna want to see Aprilia running satellite machinery in a season's time, and Gresini is the natural place to put those bikes.
For Aprilia, now one of only two manufacturers on the grid alongside Suzuki fielding just two machines, there's an obvious benefit to doubling the amount of data that can be gathered on a race weekend.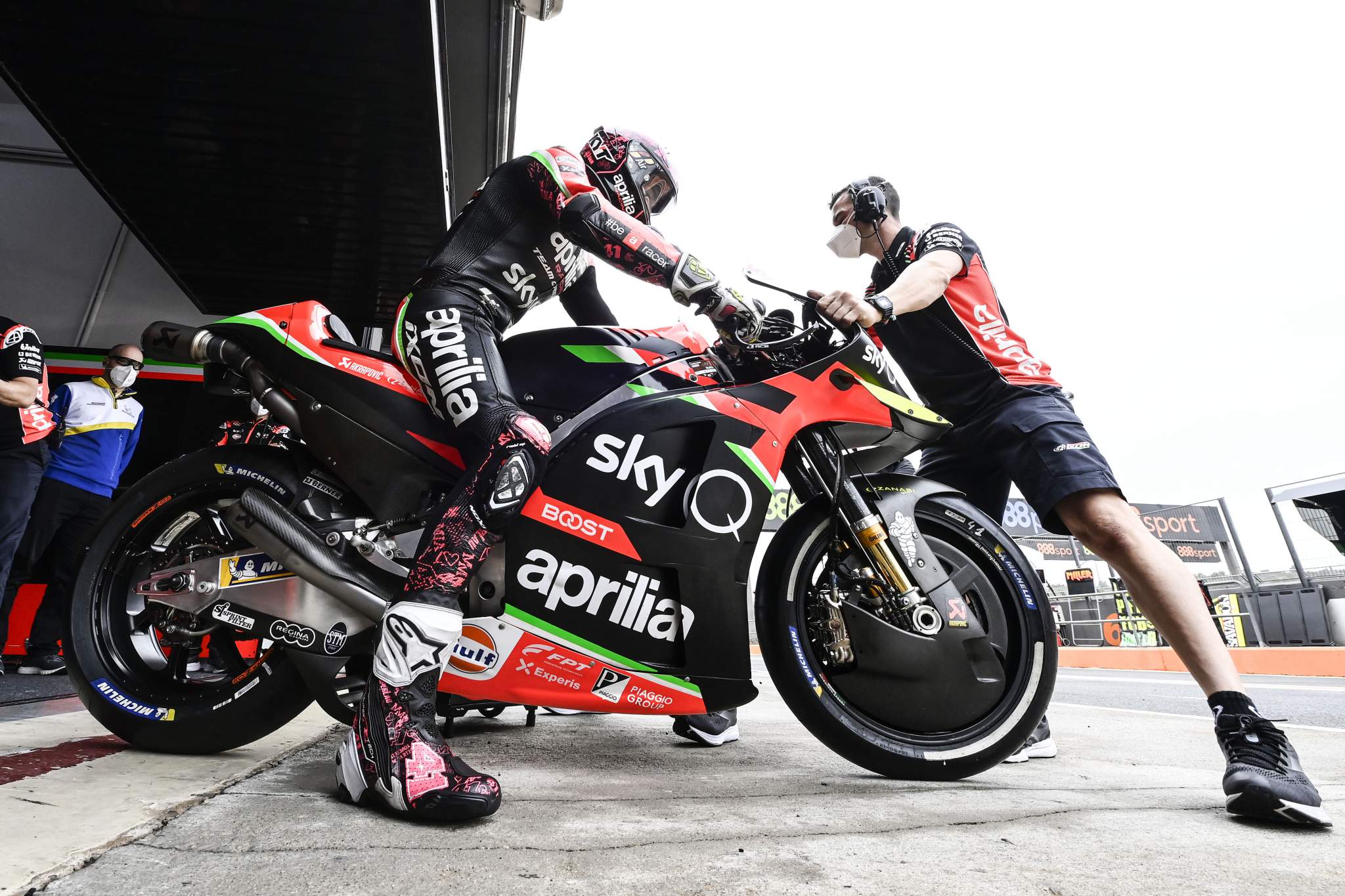 No doubt looking at the successes of KTM since it paired up with Tech3, Aprilia has made it abundantly obvious that four bikes are in its plan.
Dorna's enthusiasm for that stems from its long-held goal of a 24-bike grid composed of six manufacturers each supplying four machines across a factory team and a single satellite team.
That also opens the door to a satellite Suzuki team in 2022, and Suzuki too has been linked to Gresini by some within the paddock.
However, with competition to tie up with the new world champion manufacturer expected to be fierce, it seems like there are other names in the hat too – ones with a stronger case.
First and foremost among them is Petronas SRT. Currently Yamaha-mounted, it's not made much of a secret lately about its unhappiness with that arrangement.
Very much a customer rather than a partner, SRT wants an increased role in whatever manufacturer it's supported by.
It's also potentially facing losing its Yamahas anyway, should Petronas' new 2021 rider Valentino Rossi decide, as expected, to expand his own VR46 team into a full-blown two-bike effort in 2022.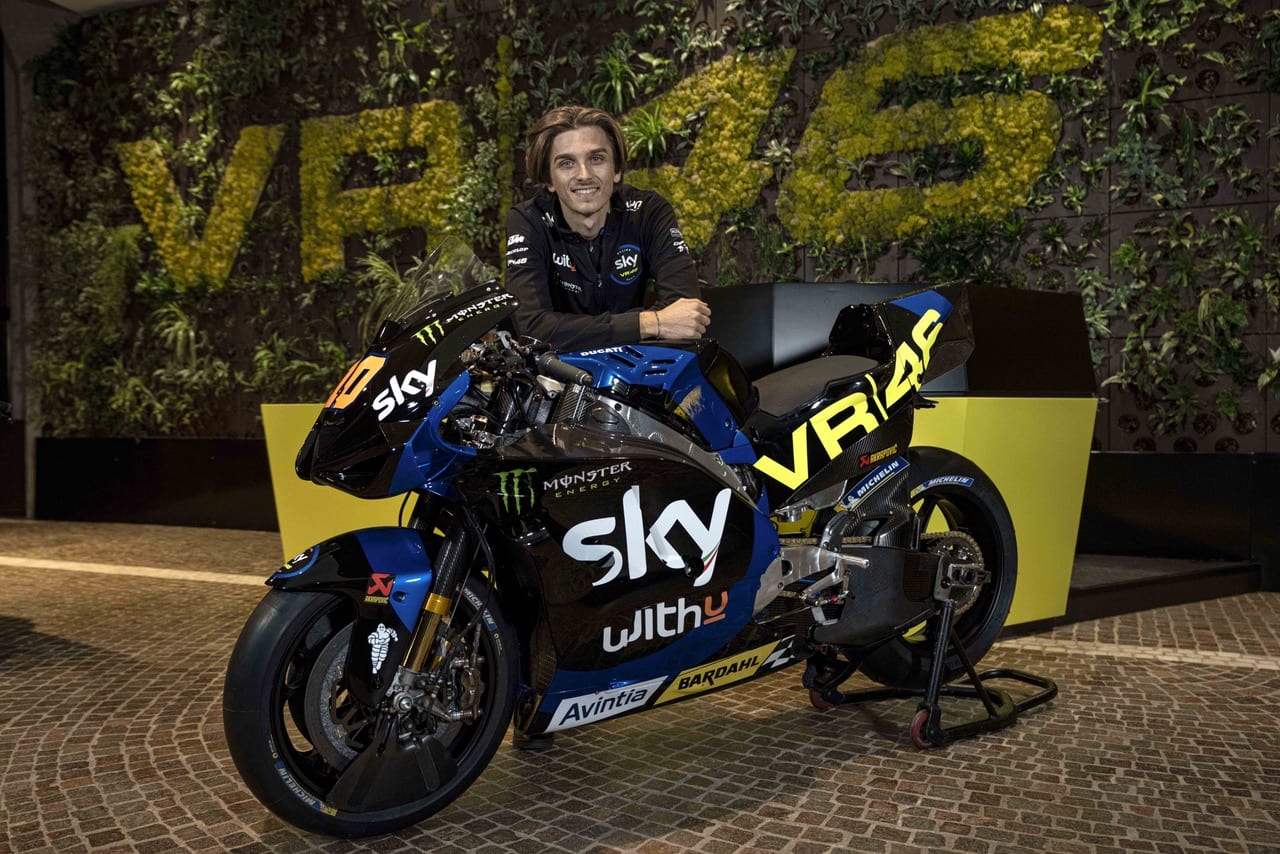 Rossi's already got one machine on the MotoGP grid for 2021 as Team Sky VR46 partners with Esponsorama Racing to run Luca Marini on a Ducati.
That's expected to be just the first step towards a permanent team presence for Rossi in MotoGP.
It's believed by The Race's sources that Esponsorama has already been told its own MotoGP contract won't be extended beyond next season, leaving a space on the grid for the creation of Rossi's new team – one that is likely to be Yamaha-powered.
That leaves a third option open for Gresini, too, though: the chance to go with MotoGP's other Italian manufacturer and field Ducatis.
This is likely a back-up plan should Aprilia's finances and resources make a four-bike set-up impossible.
If Aprilia has to stick with just its two works entries, then it's most likely down to Ducati to complete the 24-bike field by running six still – and in that circumstance it's foreseeable that Gresini would inherit the Esponsorama machines, at least temporarily.
Elsewhere among the satellite bikes, there's unlikely to be much change.
The news that both Takaaki Nakagami and Alex Marquez have signed factory-backed two-year contracts with LCR all but ensures that squad will remain powered by Honda.
And Pramac Racing is very much Ducati's junior team right now, a partnership that looks unbreakable.
Tech3 is also looking secure in its role with KTM, no doubt aided by not one but two victories in 2020 for Miguel Oliveira.