This week marks a crucial date for the MotoGP grid now that the 2021 championship is done and dusted – the unofficial start of the 2022 season as the only test this side of next year gets underway for two days at Jerez's Circuit Angel Nieto with a full grid of factories, riders and rookies in attendance.
And, after two years of an engine development freeze due to the coronavirus pandemic and substantial disruption to research and development, especially from the three Japanese factories as they were hit harder by the restrictions, it marks a hugely significant final chance to confirm bike specifications before just five days of testing in early 2022.
Why are the two days at Jerez so crucial? Simply put, because they're the last chance available to refine the machines that will be raced next year. The championship will get only limited pre-season testing in 2022 at Malaysia's Sepang circuit and then Indonesia's brand new Mandalika Bay venue.
But with those two tests only a few days apart and no outing in Qatar before the first race, the details and specifications really need to be set in stone following the two days at Jerez if they're to be ready in time for the new season.
So what are each factory looking for? As always, that's perhaps hard to tell from the outside – but we've got a few hints of what needs to appear this week if Ducati's perceived dominance on next season is going to be broken.
Ducati: more of the same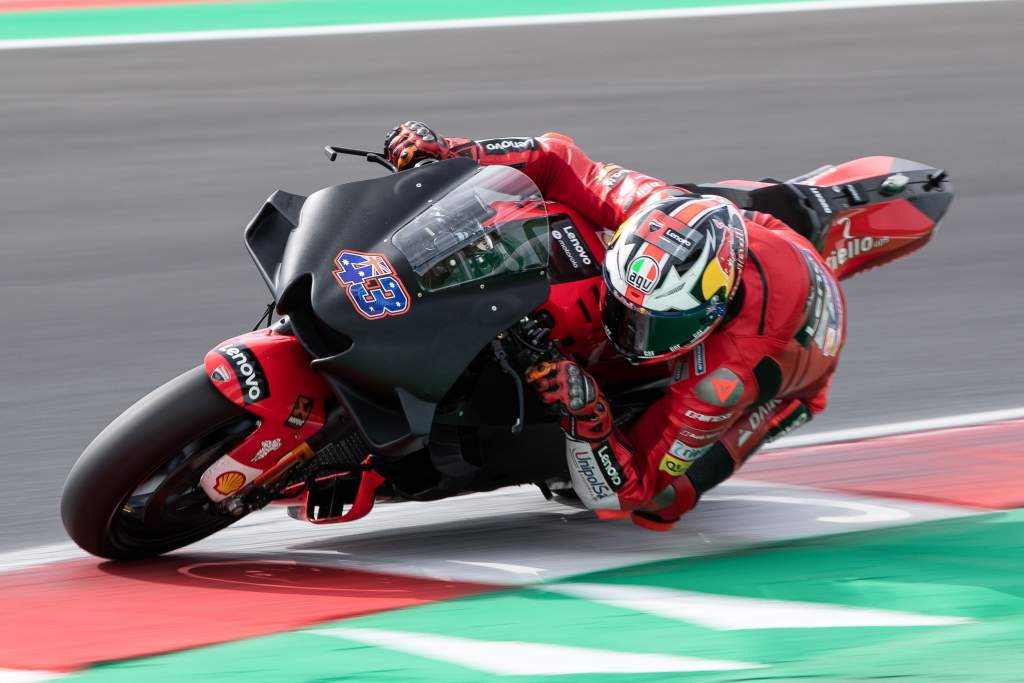 Right now, Ducati very much looks to have the best bike on the grid, even if that definition is always a somewhat nebulous one given the importance of riders to the equation.
But the machine is certainly doing a great job, and really Ducati's main goal for 2022 is to ensure that it stays that way by making small tweaks here and there to retain its competitive advantage.
It's where things went so wrong for Suzuki this year, which largely lost the amazing technical advantage it had last year. But with a genius and unorthodox race engineer like Gigi Dall'Igna steering the project, that's unlikely to happen in Bologna.
In terms of specifics, there's one area where Ducati's riders would like to see a definitive improvement though; on the initial handling on corner entry. Should that happen, then they're going to eat even more into Yamaha's advantage next year – a worrying prospect.
Yamaha: power, power, power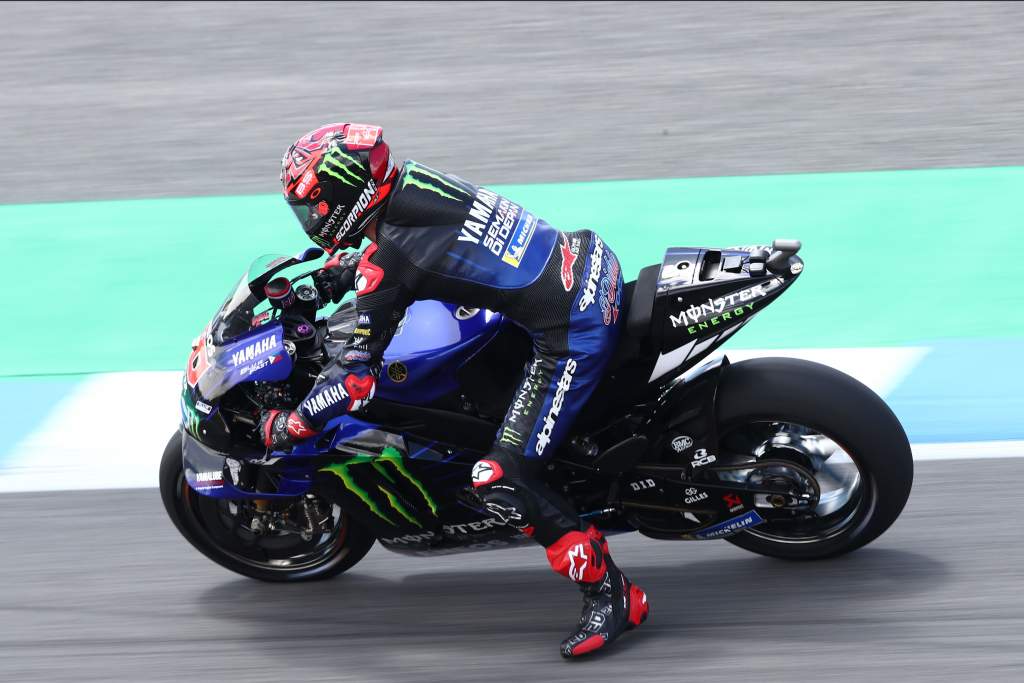 For the reigning world champions, it's a simple request from 2021 winner Fabio Quartararo: the M1 needs to get faster in a straight line. It's been a persistent issue, especially up against the top line might of the Ducati which has seen Quartararo get somewhat swarmed in recent races.
But while more power is technically an easy request, even with the power constraints of Yamaha's inline-four configured engine against the V4s of Ducati, Honda, KTM and Aprilia, it's not just a case of making the bike faster and seeing what happens.
It's always a balancing act, and with a sweet-handling machine right now, Yamaha's engineers have to be more careful than ever to make sure that balance isn't disrupted.
KTM: reinventing the wheel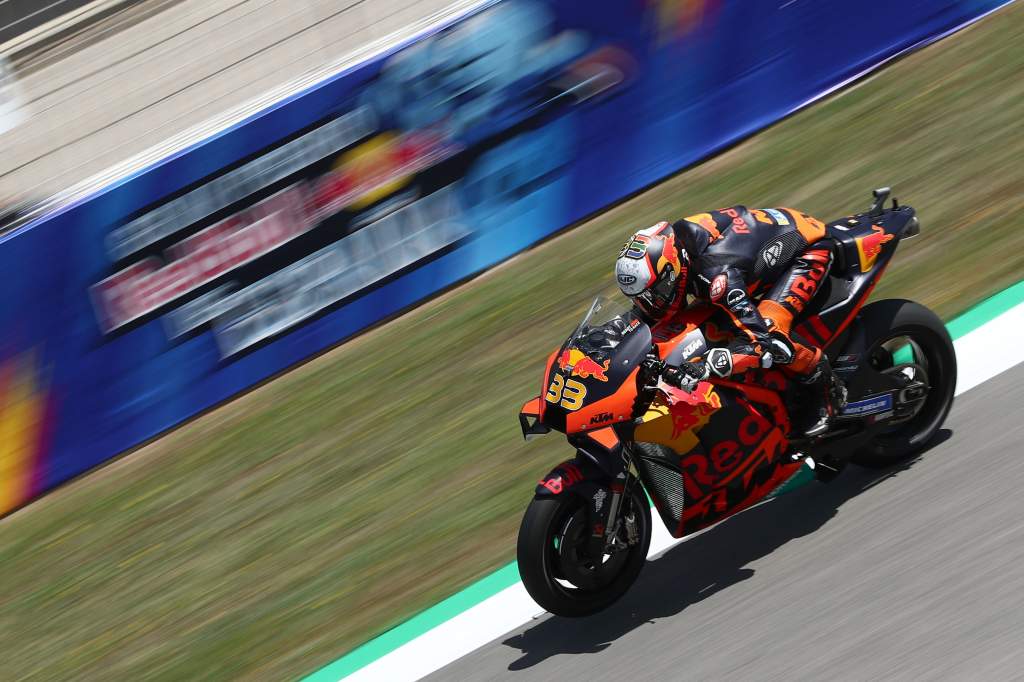 Simply put, there is no manufacturer who has more to do for 2022 than KTM, as it looks to get what was once a highly successful program back on track after a rather bleak 2021 season. KTM has been trapped in development hell of late, trying to engineer its way out of serious and fundamental issues, and that needs to stop sooner rather than later.
There doesn't seem to be one area where the bike is suddenly struggling, and it might well be a case of finding the solution in what it's already got rather than trying to throw new components at the problem, which is what KTM (with the backing of Red Bull's seemingly bottomless pockets) often seems to revert to.
If it can go back to the basics and find something that works, then we'll know about it pretty quickly – but if it can't, then it might need more than just an upgraded bike to turn things around in Mattighofen.
Suzuki: the much-anticipated upgrade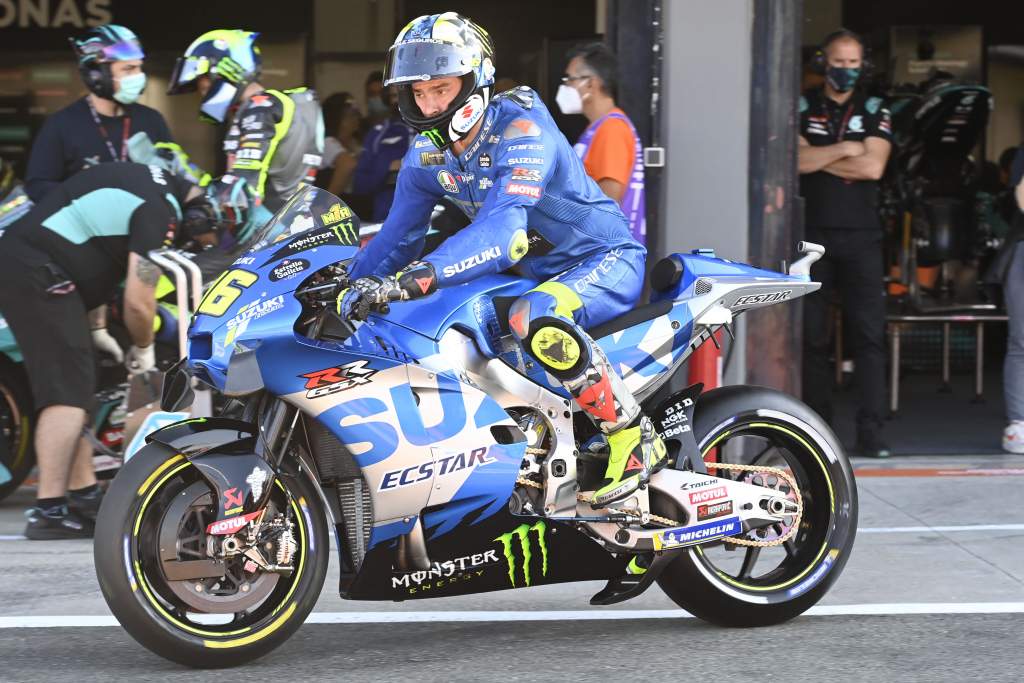 For months now, we've been hearing rumours about Suzuki's 2022 bike and what it might bring to Alex Rins and Joan Mir.
We've seen hints of it, with a new prototype engine appearing as early as Barcelona in May for a day of testing, and the whole package should come together on Thursday morning.
But will it be enough? Suzuki has arguably been the team hardest hit by the pandemic, with a small race department on the other side of the world from the race team's base and a squad left somewhat leaderless following the departure of Davide Brivio.
That doesn't mean that there hasn't been frantic work done back in Hamamatsu though – it just means that we haven't yet seen it delivered into the hands of Suzuki's racers, and if it's as good as the hints and rumours, it shouldn't take too long to work it out.
Aprilia: also more of the same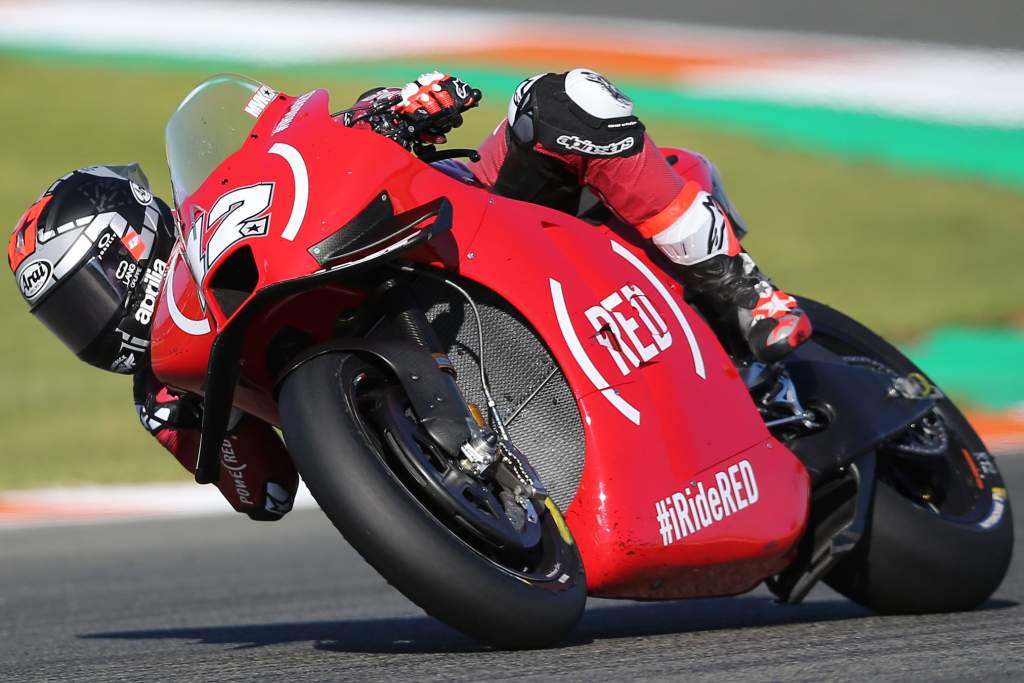 This time last year, Aprilia made one of the biggest steps forward we've ever seen a MotoGP team make in a single season. It's unrealistic to expect it to repeat that again in 2022, but as long as Aprilia keeps moving in the right direction then it should have a rather excellent motorbike next season for Aleix Espargaro and Maverick Vinales.
Sure, there are specific areas where things could be better. Espargaro has spent the last two weekends bemoaning the lack of rear grip in cool conditions, but thankfully for him, the cold mornings at Jerez should be the ideal time for Aprilia to make sure it's got that particular problem beaten long before the season gets underway.
Elsewhere, though, it's just a case of gradual improvement, evolution not revolution as Aprilia attempts to refine the RS-GP from occasional to regular podium contender.
Honda: a friendlier bike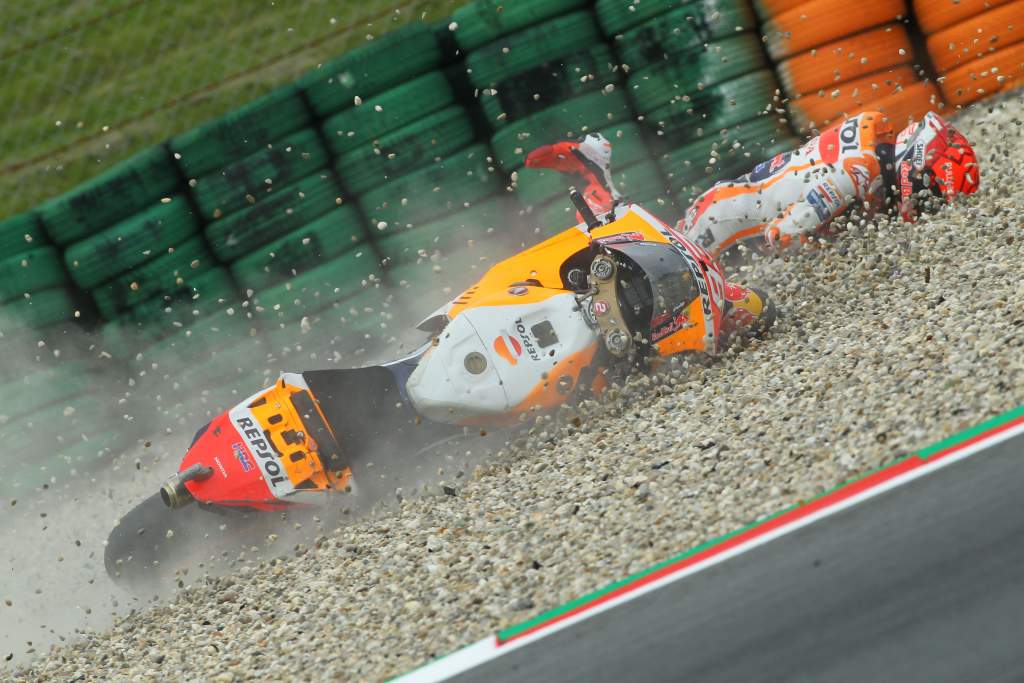 Essentially, copy and paste what has been written about Honda as its stated improvement goal for any year since the 800cc era and you wouldn't be far wrong – except the last two years of an injured and struggling Marc Marquez might have finally helped the message to sink in.
We know that the 2022 bike is radically different-looking from the few first appearances we've seen of it, and that's a good sign that Honda is moving towards something less aggressive and more rider-friendly for next year.
The bad news, of course, is that they don't have Marc Marquez on hand to test ride it thanks to the training injuries he suffered earlier this month, meaning that there's a lot of weight on Pol Espargaro's shoulders (even following his own injury in Valencia).