After overlooking Jorge Martin for a factory promotion for the 2023 MotoGP season, his employer Ducati has set him a target to improve his late-race performance.
A shaky sophomore season for 2021 rookie star Martin made a Ducati works graduation that once looked a no-brainer less certain, and the emergence of Enea Bastianini ultimately led to Martin missing out.
Bastianini finished third to Martin's ninth in the standings and looked effectively his polar opposite – a mediocre if improving qualifier with a borderline-surreal mastery of long-run pace, versus Martin's explosive one-lap proficiency.
Martin was clearly affected by the teething troubles with Ducati's Demosedici GP22 at the start of the season, having received – along with Pramac team-mate Johann Zarco and VR46 rider Luca Marini – the engine spec that the works team ultimately spurned in favour of the earlier version.
But regardless of the exact spec of the engine in their GP22s, Ducati's riders on current machinery largely followed the trend of a slower start and significant mid-to-late-season improvement – with only Zarco an exception.
Martin ended his season with a run of three successive poles, but was unable to add to his sole MotoGP win so far. Despite this, he was encouraged, believing his late-season form set him up well for a genuine title challenge in 2023.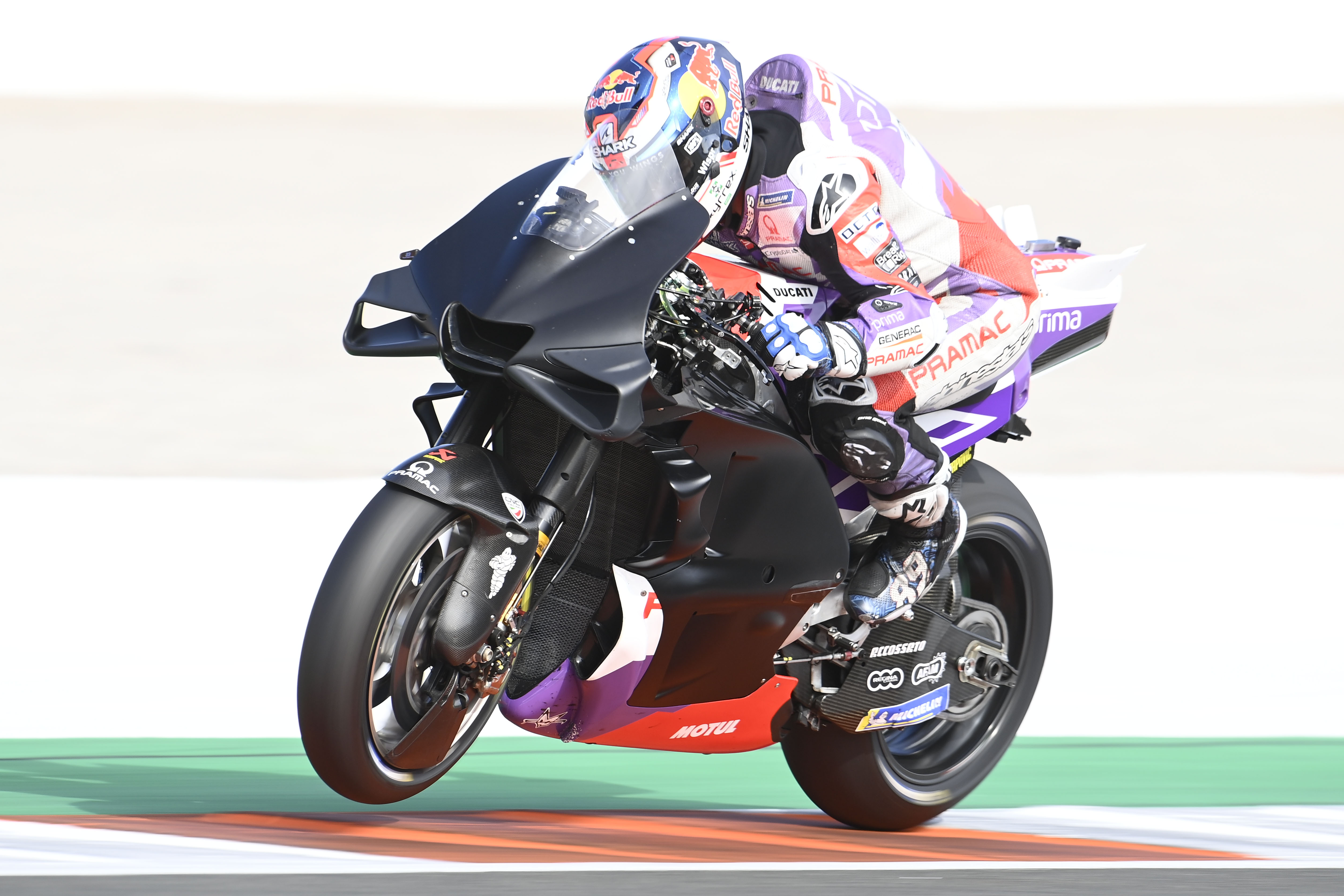 In Valencia, where he overheated the front and was "crashing in almost every corner on the left side" but ultimately held on to a fairly close third, he said: "We have ended the season on a really good level. The last part, since Silverstone, I was almost always fighting for the podium, with the potential to win races.
"I think my level is super high. We have improved a lot from the beginning to now. Fully focused and committed that we need to keep this level for next year.
"I take the positives from this season. Don't make the same mistakes, and we can be fighting for the top."
During the post-season test, Ducati team manager Davide Tardozzi said to MotoGP.com that Martin "will want to show us for sure that we made a mistake not bringing him inside the factory team".
In that same broadcast, Ducati sporting director Paolo Ciabatti singled out Martin as someone who can benefit from the new sprint format in 2023 – which will entail a separate, reduced-points, half-distance race on the Saturday of every race weekend next year.
"Jorge unfortunately this season has not been able to put it together until the second half," said Ciabatti. "He's still one of our strongest riders. Maybe for riders like him, the sprint race will be something really interesting."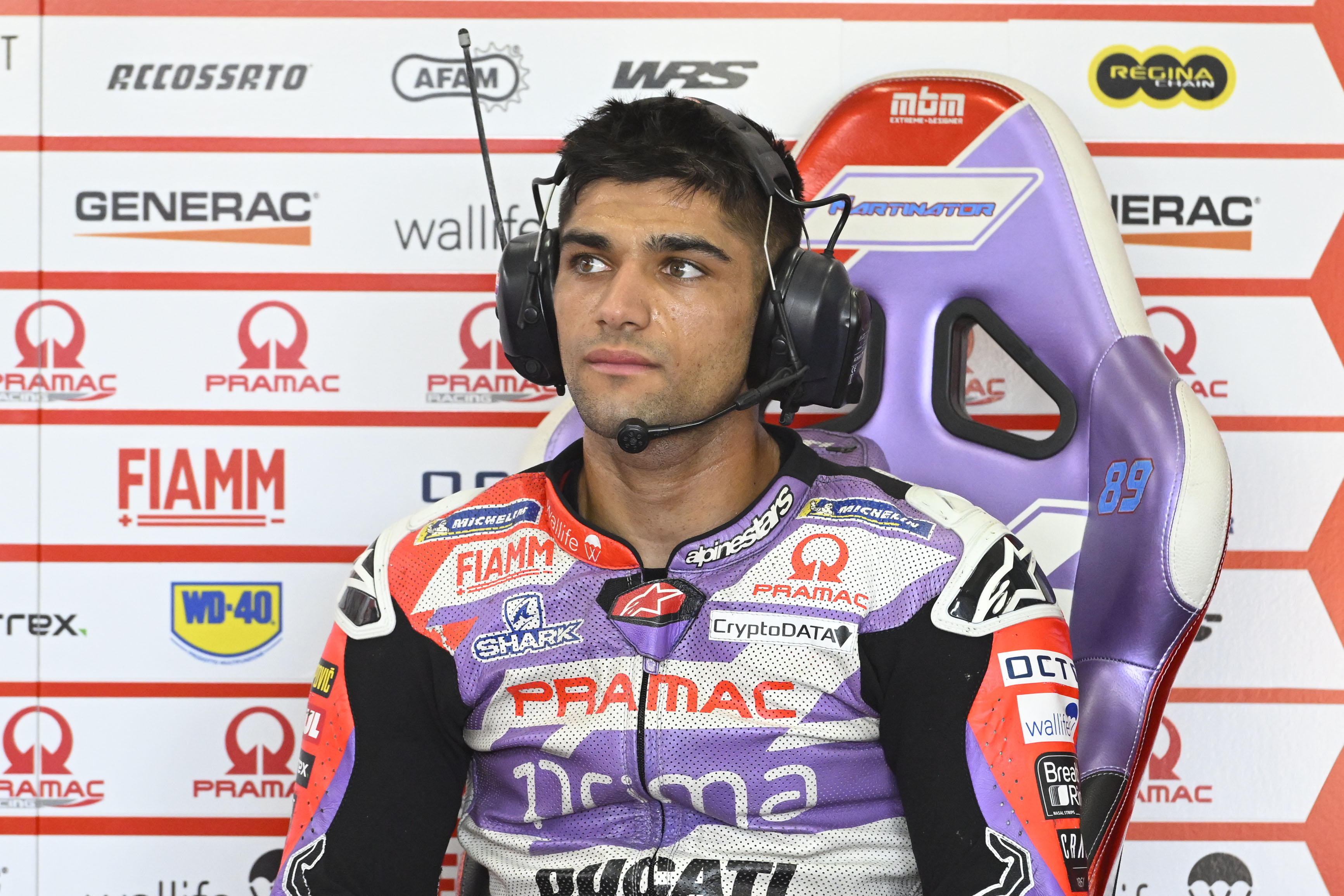 Prodded further on Martin, he said: "Jorge is without any doubt one of the fastest riders. You can see how many pole positions he made this year [five, joint-most with champion Pecco Bagnaia]. Always been like this.
"Obviously, probably the combination of a little bit of a difficult time in trying to set up the 2022 bike in the first part created some…I wouldn't say disappointment, but for sure difficulties, some difficulties that the team had to overcome. But then we could see, after a few races, these difficulties were overcome and you could see that also Zarco was going very good, Marini – Luca was doing something very, very good with that bike.
"So it took a little bit longer and I think it's a combination of the bike at the beginning of the season and also Jorge, who still needs to find the way to be consistent until the end of the race. I think even in Valencia – for sure he was on the podium, which is fantastic. But I think he wanted to win, like everybody wanted to win. And seeing his laptimes, he had the potential.
"But somehow, they need to figure out, him and the team and his crew chief, something that he can be as fast as he is normally in the first half of the race, to the end."
Among the races he finished in 2022, excluding the Jerez race in which he crashed but ultimately made the chequered flag, Martin lost an average of 2.1 positions between the halfway point and the finish.
Only in two races did he move up relative to the halfway mark, and one of those races was Barcelona, where his sole position gained was due to Aleix Espargaro wrongly thinking the race had finished.
This seems par for the course for a rider who had 20 poles to eight wins in Moto3 – but this didn't stop him from winning the Moto3 title, and in his two Moto2 seasons he actually had more wins (two) than poles (one).
Martin finished eighth fastest on the sole day of post-season testing at Valencia, and was left satisfied with the prototype 2023 engine he had use of.
"For sure we did a great step, I feel like we are much more competitive now than the last season [2022] so I think for the future it's really positive," he told MotoGP.com.
"I feel more comfortable with the bike, more fast."