Francesco Bagnaia has stressed the importance of a close working relationship with his next Ducati MotoGP team-mate, with Jack Miller set to depart the Bologna outfit.
Australian Miller is the only full-time team-mate Bagnaia has had in MotoGP, the pair having been paired up in two seasons at Pramac before moving up together to the works Ducati squad.
But it has long been expected that 2022 would mark Miller's final season as a factory Ducati rider, and this has been all but confirmed – with the 27-year-old set to finally reciprocate a long-standing KTM interest.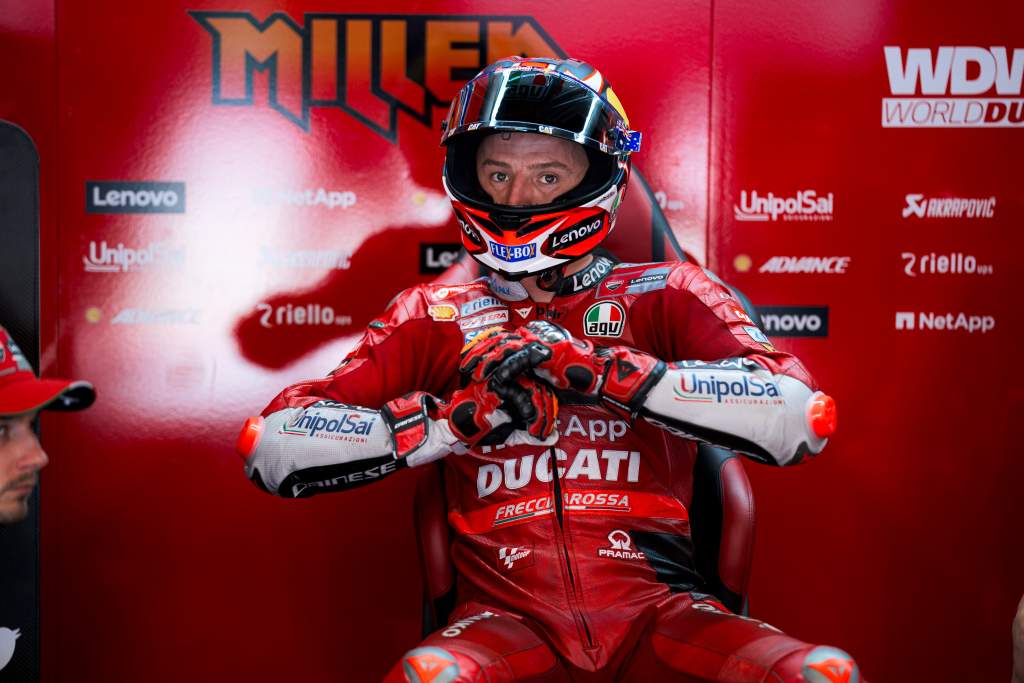 Speaking to Spanish channel DaZN on Saturday during the Barcelona weekend, Ducati boss Paolo Ciabatti acknowledged that Miller was "almost certain" to leave Ducati.
Asked about this later in the day, and about what he wanted to see from his next team-mate, Bagnaia said: "For me, was great to have Jack as a team-mate because we formed a group inside of the team. It's something that I really need and I really want.
"We were together from 2019 and from that moment we started our relationship that was really great, in the box we worked together a lot of times.
"And we speak a lot during the weekend – for the tyres, for everything."
Miller's soon-to-be-confirmed exit – with him saying on Saturday that "there's no official announcement at the moment but we're just waiting when one of them comes out" – will leave Enea Bastianini and Jorge Martin as the two contenders for the ride alongside Bagnaia in 2023.
Bastianini suggested earlier this year that Bagnaia had favoured a Miller contract extension because Miller was easier to beat – but Bagnaia himself has instead repeatedly emphasised the harmony he's enjoyed with his current squadmate.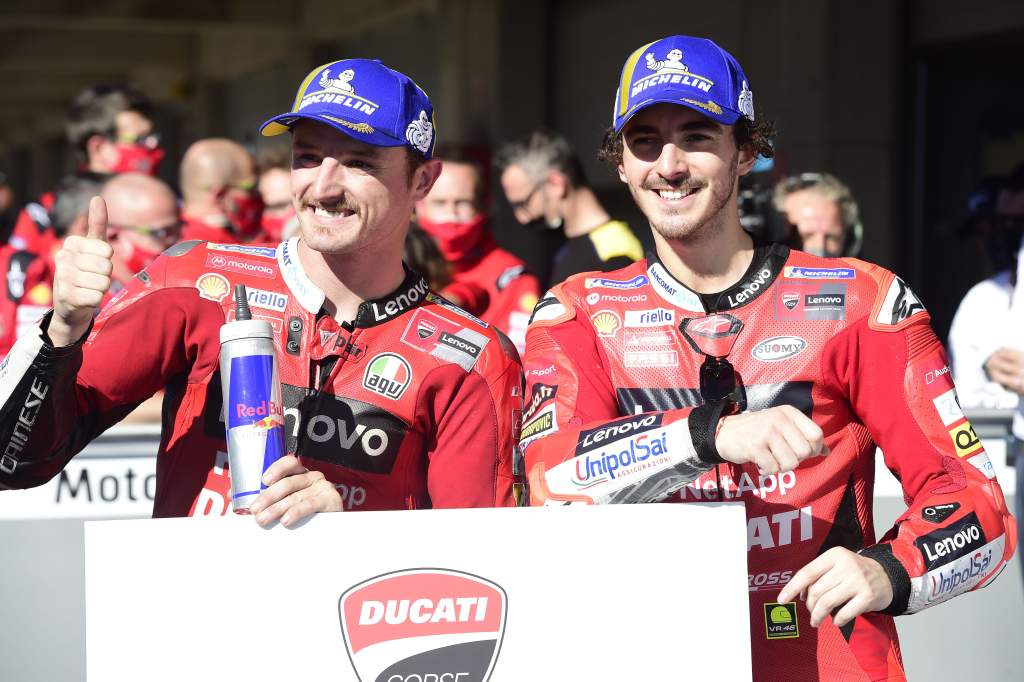 "I would like to have the same relationship in the future. For sure, who will be my team-mate will understand that, because for me if we want to go fast and if we want to improve, we have to be close and have a good relationship.
"So… I'm quite sure that this [relationship] started from when we arrived in the team, and for sure in the future will be the same situation but with another rider.
"And I want to wish all the luck to Jack in his future."