Maverick Vinales has admitted to The Race in an exclusive interview that he believes that the factory Monster Energy Yamaha team wasn't the right challenge for him, and that his dramatic mid-season move out of the team and into Aprilia was the correct decision to make not just for his career but for his happiness.
It's no secret that Vinales hadn't been a particularly happy Yamaha rider for quite some time before his exit – with his anger at the team reaching a simmering point early in the 2021 season despite his dominant victory in the opening race of the year in Qatar.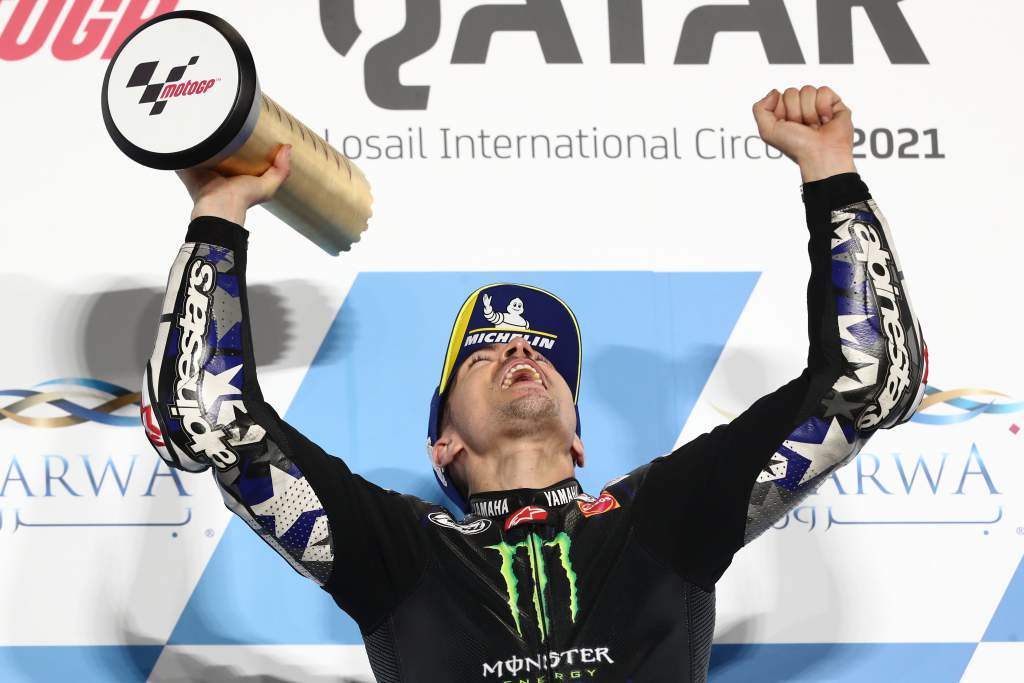 Fast throughout the opening half of the year on occasion, he was nonetheless plagued with inconsistency, an issue that came to a head at the Red Bull Ring in August, when he was dismissed by his team amid accusations of deliberately trying to blow up the engine of his M1 during the Austrian race.
With Vinales immediately suspended and departing shortly thereafter, it was a relationship that ended about as badly as it could have – but despite the potential for bad blood between the pair, the 26-year-old says that he bears no ill feeling towards Yamaha.
"I just want to say good words about them," he told The Race, "because I don't have anything bad to say. In the end you can see the bike is on a great level, and I always said that the bike was fantastic.
"We didn't know why exactly we couldn't make it work, because sometimes I felt unbeatable and others I was last. I was going crazy.
"But the bike was on an amazing level. You can see that right away, it was fantastic. But anyway, it wasn't my challenge, so I took the real challenge."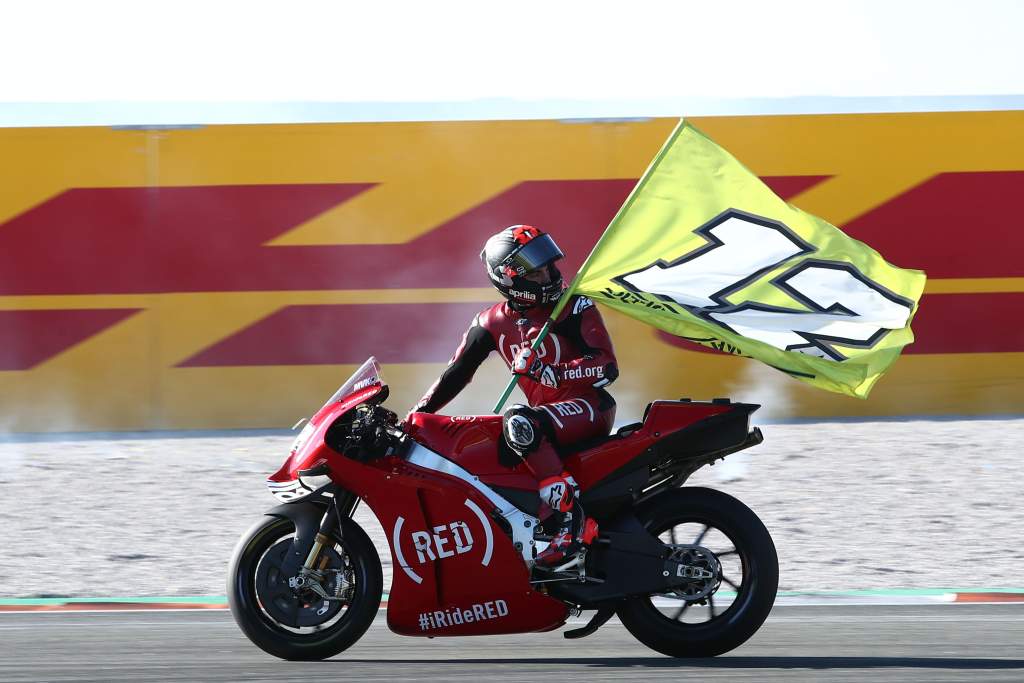 A large part of that desire for new challenges seems to originate from the huge life changes that Vinales has experienced over the course of the coronavirus pandemic. He got married and soon became a father, when he and wife Raquel welcomed baby Nina into the world in May.
And, speaking candidly about those huge changes, he admitted that they've changed his focus in life – and made the decision to seek out a new professional challenge an easier one.
"I've changed my priorities a lot," he conceded. "When you have a family, you don't think about tomorrow – you think about the long term. You can't just think day by day. Before I thought a lot like this, living the life as it was, without thinking too much about the future or how I would realise my reality.
"It's nice to win, but I want to feel something more. I want to feel a team around me, and that's why I moved. I moved to have all that atmosphere, that passion, and especially because I think when you go to a place where everyone is hungry, it makes you go even harder."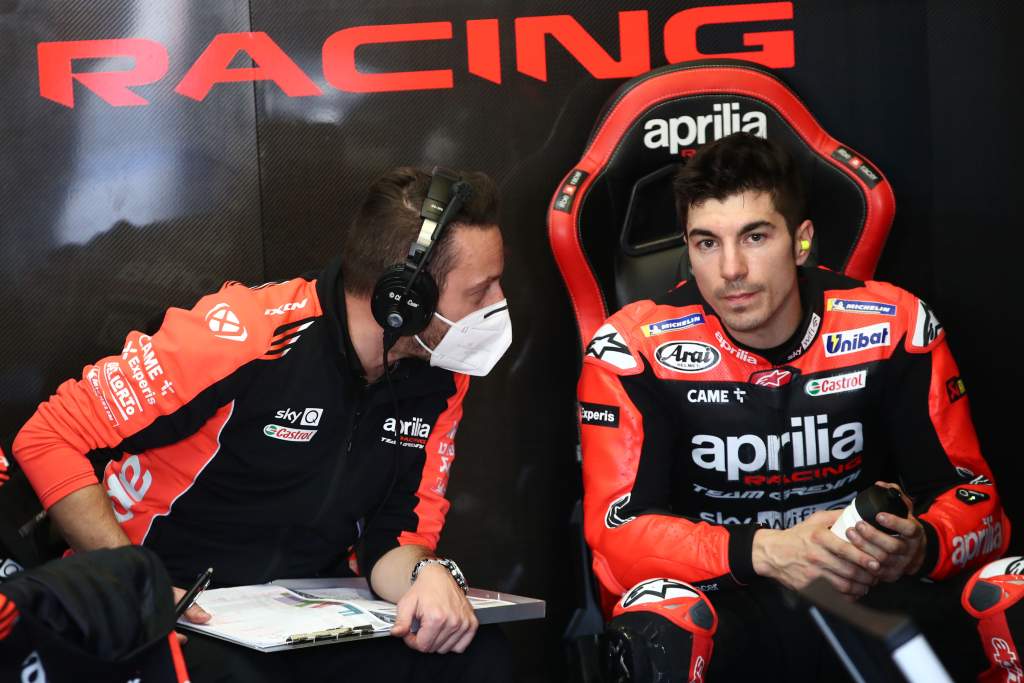 It seems like he's found that at Aprilia, too, with the different atmosphere of a passionate and emotional Italian team adding something to the mix for him.
"An Italian team is very different to a Japanese team," the Spaniard explained. "Honestly, I always had a great relationship with the Japanese team, because I love the food, the culture, the places, how they are – calm, systematic. It makes you the same. But apart from that, I needed a little more fire around me. A little more support on the bike and off it. In the end, I want to show a lot of things and it was difficult there."
While the decision to head to back-of-the-grid Aprilia might have come as a surprise to many, it's one that he says was in part aided by having a close confidant inside the team – former Suzuki team-mate, Andorran neighbour and good friend Aleix Espargaro, who team boss Massimo Rivola has already admitted was a key middleman in bringing Vinales' signing together.
"Aleix was important in making it happen," said Vinales, "because I have a good relationship with him and we talk quite a lot when we fly together. But I think the thing that made me decide was more the ambience and the passion. They're a brand that are quite new – not new in the history of racing, but new to improving in MotoGP.
"Somehow, I want to have this process, to bring again a factory to the top, like we did in the past. It motivates me a lot. It's a different challenge but it's one that motivates me. I want to be a champion, but also I want to make something special, not do what the others do.
And, with the former Suzuki team-mates reunited on a bike that harks back to their 2015 and 2016 seasons together developing the GSX-RR into a race-winning package, that too has made Vinales reflect on both the past and the future.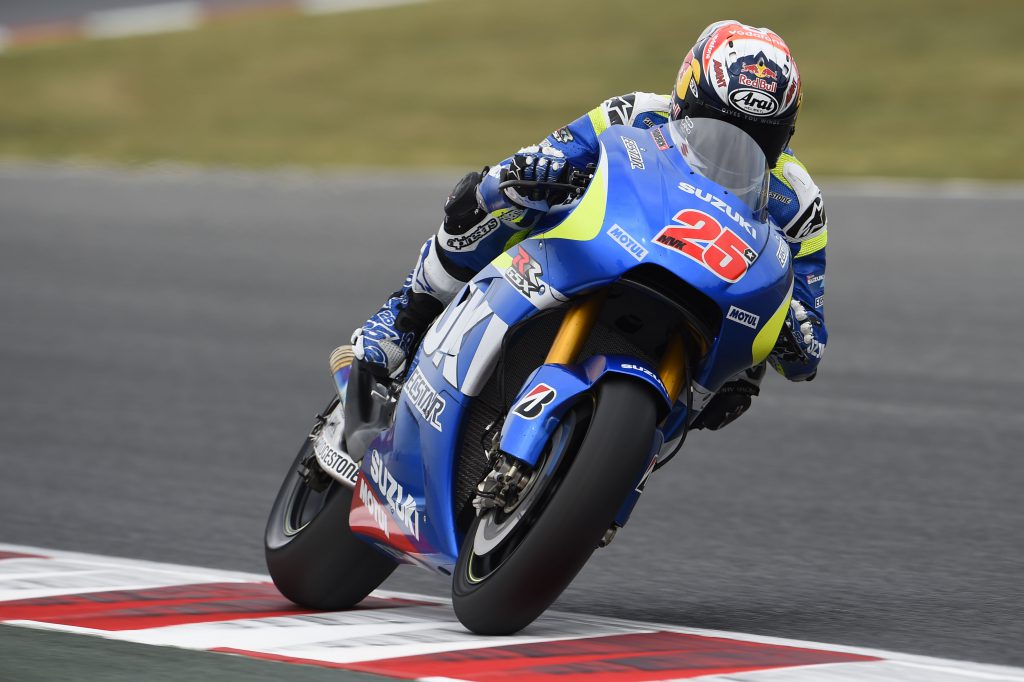 "I don't want to talk too much about the past," he added, "because it's clear that I made a mistake [leaving Suzuki]. In the end we created a really good team, but in that moment the Yamaha was a winning bike and I chose that way. Wrong or not, I don't know, because in the end you make your own decisions.
"But it has brought me to a place where I'm very happy. I'm coming to races excited again, when before I wasn't arriving sad, but without the energy I needed. There are good moments to come and this is a very nice feeling.
"I'm really happy, honestly, because somehow I regained the motivation, the passion for the bikes, which is very important. At the end, it's the fuel that gives you the energy to continue. I think I still have a lot to give and a lot that I haven't given, so it's very important for me. Right now I'm taking this challenge at what I think is the right moment to take it, to wake up and to keep pushing."