Of the three young riders who locked out the top three in the 2021 MotoGP world championships, two have openly flirted with the possibility of a move away from their current team in 2023.
For one of them, it's no big surprise. Joan Mir has been pretty courteous, for the most part, about the collapse of his title defence, but it was very obvious that he was putting pressure on Suzuki behind the scenes and he was left particularly aghast by the late-season form of the rivals at Ducati.
In a Marca interview published post-season, he was quoted as saying: "It is important to test the market a bit, to see what we can do.
"I really trust Suzuki. I know I have unfinished business here, and even if in 2020 we could win and in 2021 we have been fighting for the top spots, I think I have to back up the 2020 title. That's how I feel.
"I don't know what I will do, but if I see that Suzuki has the same goals as me, I will certainly stay."
At the same time, champion Fabio Quartararo's post-season declaration – released a couple of days prior to Mir's comments – that he had an "open mind to listen to all manufacturers" was more surprising, but also interesting in the context of that same Ducati form (as well as the Yamaha testing programme that Quartararo found to be dissatisfactory).
There are, of course, two possible ways to look at this. The first school of thought would be that testing the market is a sensible thing to do financially and nothing a rider should be shy about admitting. Indeed, while it seems unfathomable that Francesco Bagnaia – who finished the season between Quartararo and Mir – will ride for someone other than Ducati in 2023, he would also be wise to listen to offers.
Yet the admissions of Quartararo and Mir – the fact they both went as far as to reference testing the market – feel more candid than what you'd normally expect from a pair of young champions who have clearly become the focal points of their respective teams.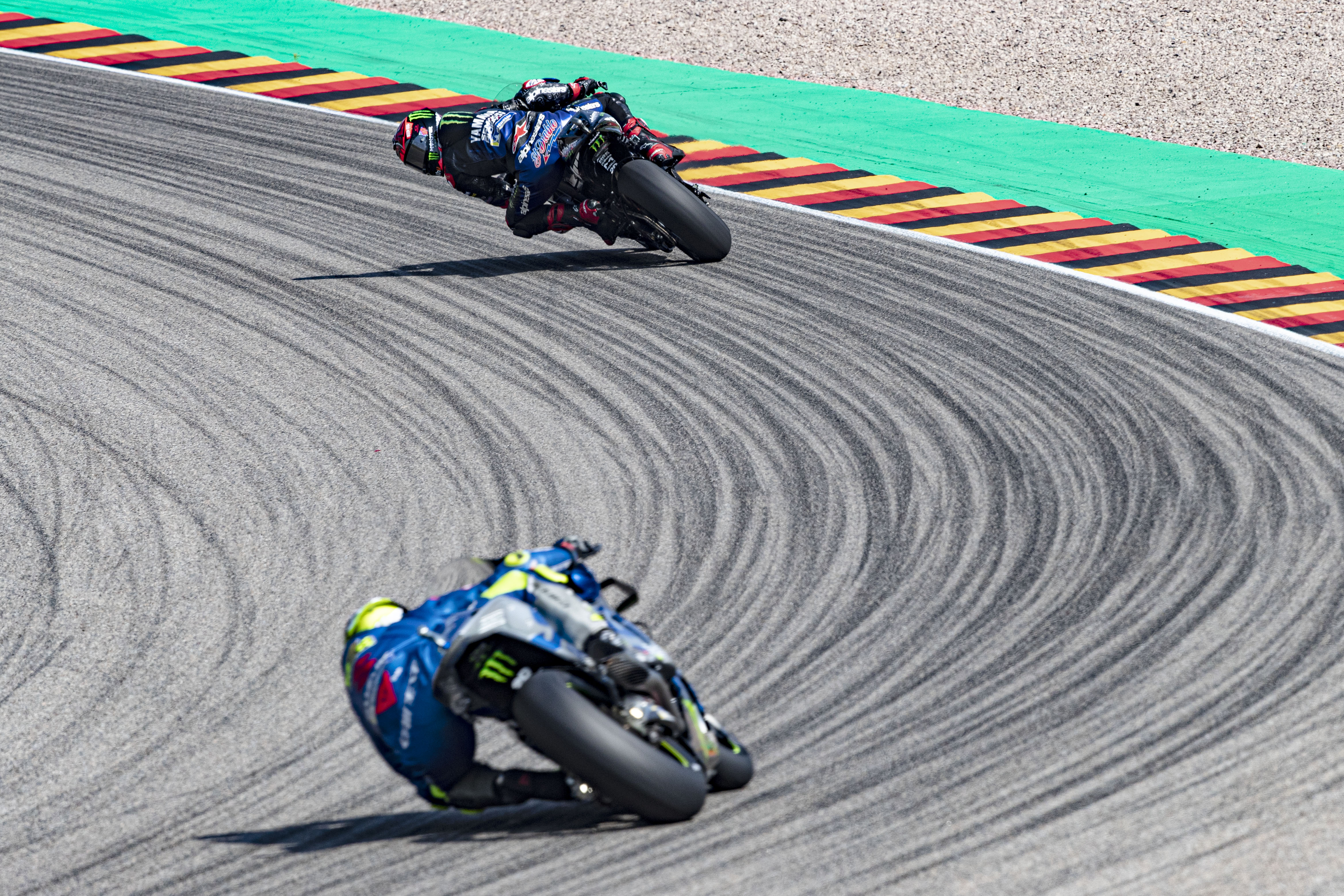 If both follow up on their proclaimed stance, they are bound to find an extremely receptive market. There is maybe only one team on the grid that wouldn't have either Mir or Quartararo, champions in their second and third years in MotoGP respectively, in a heartbeat. And even that team, the factory Ducati team, might be at least tempted.
The problem is, modern MotoGP seems tailor-made – not deliberately but incidentally – to favour entropy over chaos. You want to be the most aggressive in your movements on the bike, but when it comes to your career you usually seem better off staying put.
MotoGP has changed a lot in the past decade or so, the bikes becoming more homogenised and therefore more competitive and the overall level of the grid rising. And it's probably not a coincidence that since Casey Stoner rode a Honda to his second and final world title in 2011 every subsequent MotoGP crown was claimed by a rider using the same brand of bike they'd started their premier-class career on.
Yes, that's mostly down to Marc Marquez, and there were a couple of riders who came close – Andrea Dovizioso went Honda-Yamaha-Ducati before being a title contender and Franco Morbidelli came within just a few points of defeating Mir in 2020 on a satellite Yamaha that he'd moved to from the overmatched Honda run by Marc VDS.
But Morbidelli's breakthrough season had come after some serious Yamaha M1 growing pains in 2019, and Dovizioso walked a long path at Ducati. And beyond them, any kind of instant pay-off from swapping bikes has proven very rare.
Jack Miller, probably the current poster boy for a successful switch, still needed a fair amount of time to get up to his current level of performance with the Ducati having begun on Hondas. Maverick Vinales won his very first race in Yamaha colours, but seemingly came to regret his Suzuki exit before too long.
Jorge Lorenzo at least got somewhere with the Ducati Desmosedici but was then unable to tame the Honda RC213V. Johann Zarco could do nothing with the KTM RC16 before getting his career back on track at Ducati – but it's still not clear whether he'll ever be back to that Yamaha 2017 level of peak performance.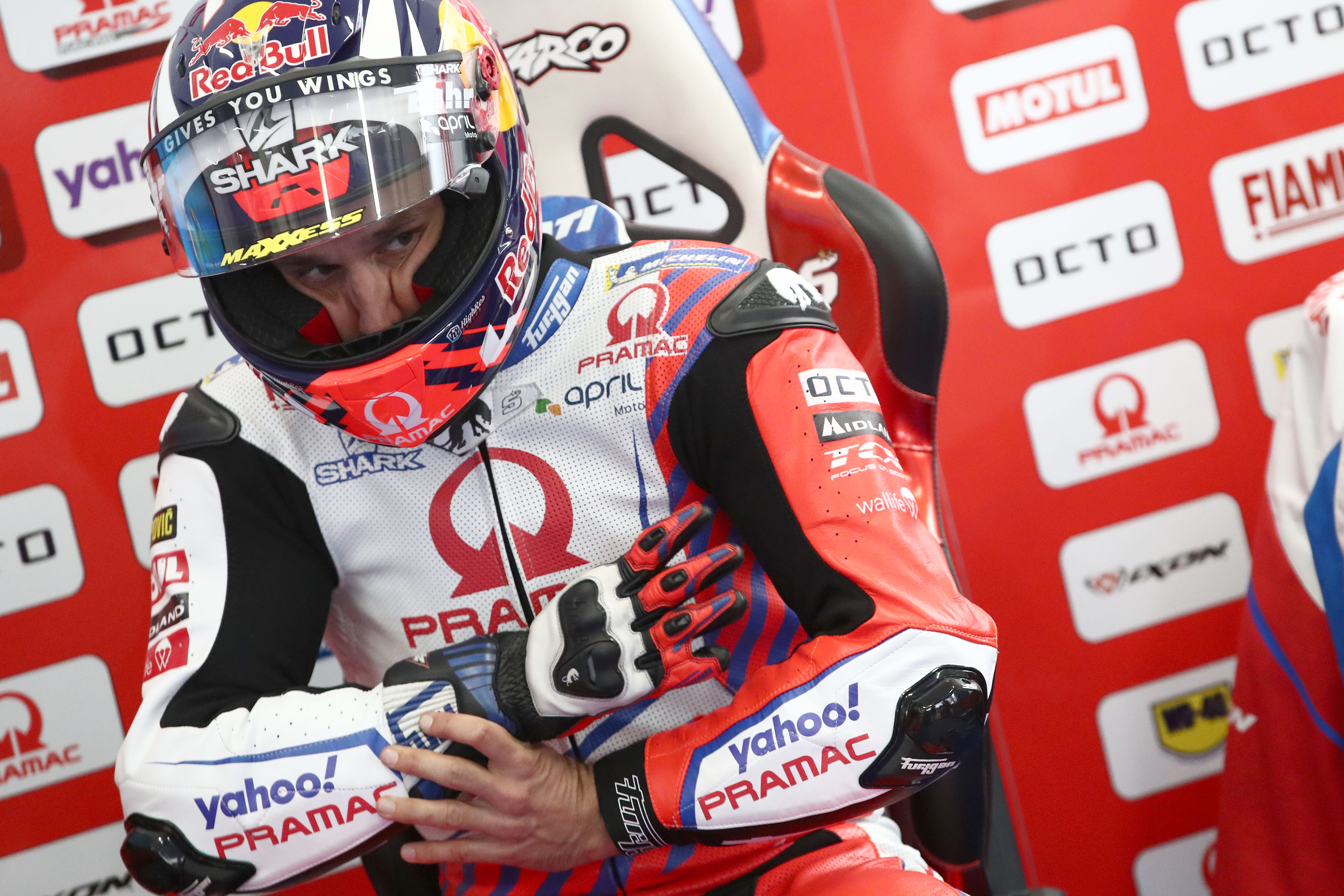 Last year, Pol Espargaro and Danilo Petrucci both struggled on bikes that were new to them – despite Espargaro having been touted (also by us) as a great fit to the RC213V.
Quartararo and Mir are both young enough to be able to afford those kinds of growing pains should they head to a different employer. But they might already be successful enough to make an under-the-radar season of leaning the ropes not exactly viable – and no manufacturer will pay the salary either of them is bound to command only to then settle into 'wait and see' mode.
The GSX-RR is not the best bike in MotoGP, but it works for Mir. The M1 is (probably) not the best bike in MotoGP, but it works for Quartararo. Either of those two bikes might make a leap forward in 2022, but it's likely that both riders will have to make contractual decisions for 2023-24 before being able to fully assess this year's pecking order of machinery.
Financial promises – not just in terms of salary, but in terms of budget for the programme itself – may overcome much of that, especially for Mir, who at Suzuki is unlikely to have the same resources available as at, say, Honda.
But they will have to be a very significant sweetener to convince either of the current duo, so successful on the bikes that brought them into MotoGP, to take a leap of faith.