Maverick Vinales has continued at last weekend's Spanish Grand Prix to insist that all his woes with Aprilia now lie in one particular area, his qualifying performances – and the Spaniard remains absolutely adamant that he's just one breakthrough away from finally being able to match the 2022 results of team-mate and regular podium finisher Aleix Espargaro.
Complaining since first debuting on the Italian bike halfway through the 2021 season that his issues are mainly with extracting the maximum performance from a new set of Michelin tyres, Vinales has not been able to resolve the problem yet.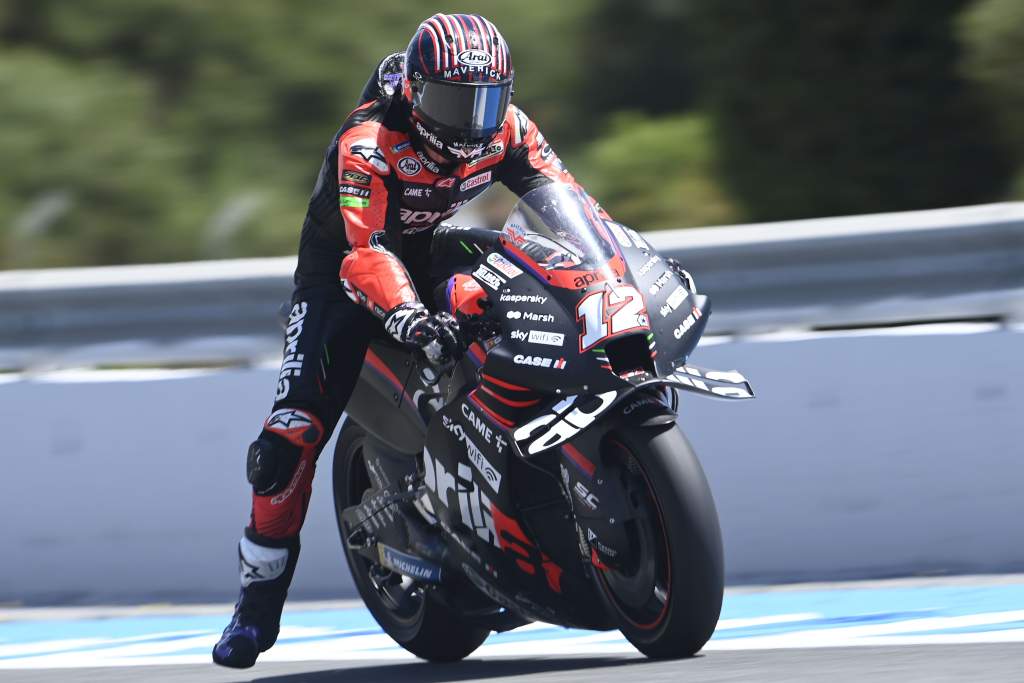 "In [long run] pace, we are just one tenth off," he insisted at Jerez, "but on a fast lap, we're 0.7s off. It's too much of a difference, and we need to work and think on how to improve this gap. It's clear; it's very difficult to turn when I put in a new tyre.
"It's not because I have a lot of grip, because when I open the gas [throttle] there's not a lot of grip. But for me it's how the setting is right now and how the bike has been done for years.
"The rhythm is very good on used tyres, but on new ones I'm very slow. I can only improve one tenth, and that's not normal. We're missing something.
"With old tyres the bike has a good feeling, but when you put in new ones and you have to make a difference, you cannot do more. I need time to see how to do it, how to improve. But then we are worse on the rhythm. We need to investigate, to see."
And while Espargaro on the other side of the box is providing good data as well as a target to chase, Vinales is sure that while it's useful to look at what his friend and team-mate is doing – and how he's been able to tailor the RS-GP to his form – there's a limit to how useful it can be.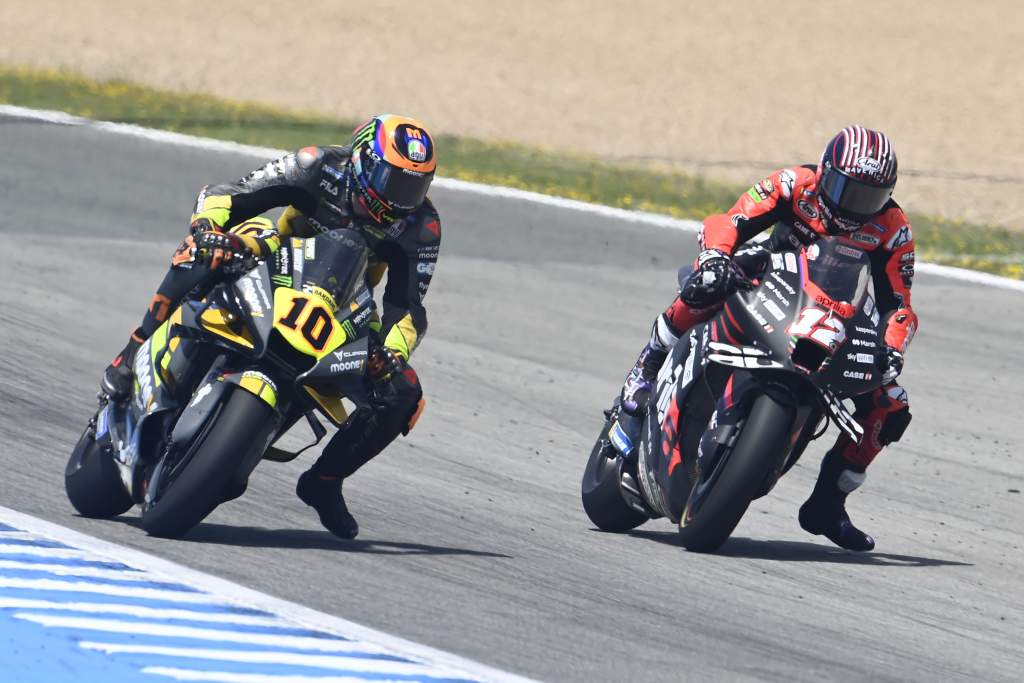 "The strong quality of Aleix is braking," he explained, "especially braking deep into the corners. He's been developing a bike for six years to do that, and he takes profit from it, because this is the quality of his riding style, braking so good until the apex of the corner.
"He has a lot of feeling doing it, but I don't. I'm getting closer, but there's a point where we have to make a bigger step.
"All the time we grow closer to Aleix, to Aleix's riding style, because I think with this bike it's what pays off. But that's not what I'm looking for. I'll take my own way, and that will pay off.
"Maybe it'll take more time, but we need to be in a position where I don't think how to ride, where I ride naturally, without thinking. This is the main target, for everything to come naturally."
Yet the discovery that it's something that Espargaro has tailored the machine to – and the realisation that things are unlikely to change mechanically for Vinales, especially now that Espargaro has started to win – means that he's got to find a solution to his problems with the package he already has.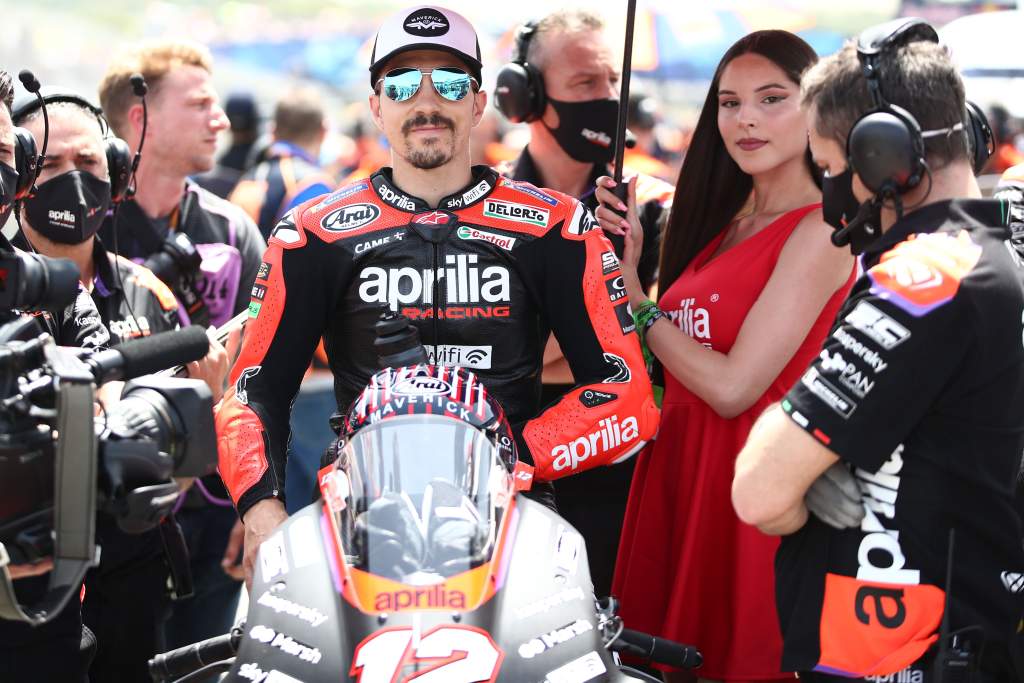 "For me it's a question of setting," he insisted, "of how you do the laptime, because what I feel is that you have to push so much on braking, and it's one point where you can't make it up. You go wide.
"And that's what I mean when I say I'm hitting a wall.
"It's time to work and to understand, but it's a matter of timing, of understanding, and of recovering from people who've already had six years with the same bike.
"Basically what I feel is that even with used tyres I can brake very late, and we gain all our laptime in braking. So when I put in new tyres, I want to brake even later but I can't. I want to try a different way of doing the laptime, because right now I feel like we are far."