Since the start of the modern four-stroke era of MotoGP, Suzuki has had perhaps one of the most diverse field of riders of any manufacturer, especially a Japanese one.
Particular fans of English speakers in its early days while also retaining a good mix of local wildcards and test riders back in Japan, it had some absolute fan favourites rise through its ranks.
That changed somewhat on the team's return to the series in 2015 following a brief hiatus, though, with new boss Davide Brivio instead preferring a very different strategy of hand-picking top talent from outside the premier class and promoting them straight into the thick end of things – a situation that paid off dividends with race wins and even the 2020 world championship.
Given just how eclectic its rider line-up has been, and with the news that the current duo onboard the GSX-RR will in fact be the last (for now at least) as Suzuki once again performs a bizarre u-turn out of MotoGP, it seems like the perfect time to look back on the talent that has raced in Suzuki blue since 2002.
19 Gregorio Lavilla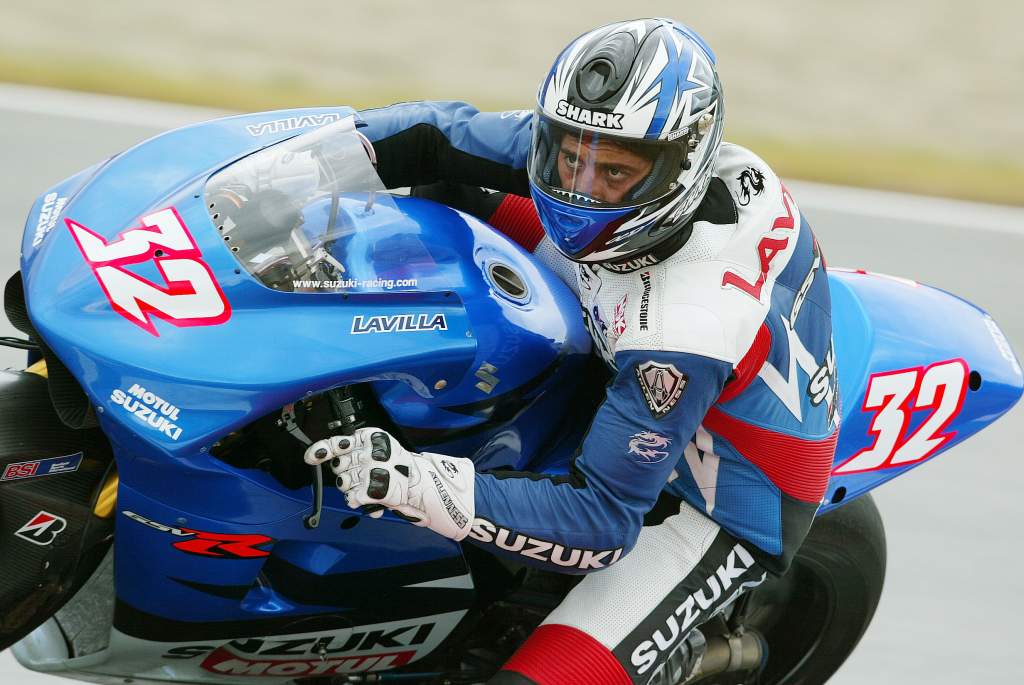 Somewhat forgotten as a Suzuki MotoGP rider, Lavilla was another racer who was rewarded while riding for Suzuki in production bike racing, given four appearances in 2004 to make up for a rather lacklustre season on its uncompetitive 750cc World Superbike machine.
Riding the GSV-R four times, he failed to score points.
18 Yukio Kagayama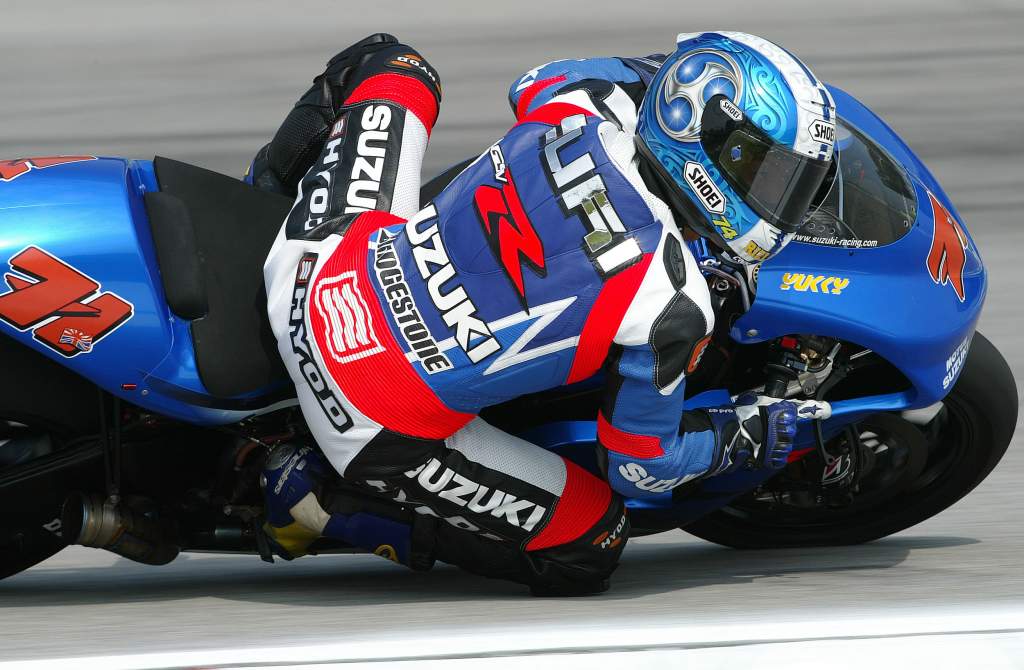 Before the British Superbike performances that made him well-known to many British fans, Kagayama was one of Japan's top-performing production bike racers – and as a result was the super-sub drafted in by Suzuki on multiple appearances.
Five times a replacement for Kenny Roberts Jr, unfortunately his win-or-bust style translated to MotoGP as well, yielding solid points in half his appearances and crashes in the other half.
17 Nobuatsu Aoki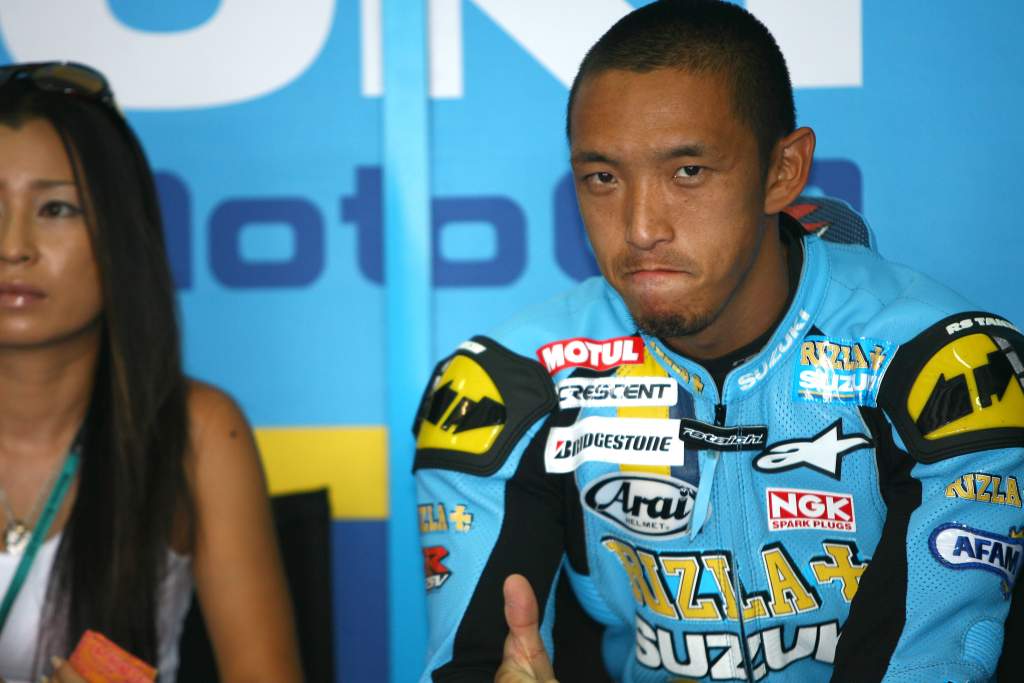 A Suzuki veteran from the 500cc days and a Suzuka 8 Hour winner for the brand, Aoki was given four wildcard appearances for the team as a test ride.
He even managed to pick up some points at the final round of the 2007 season in Valencia, finishing 13th.
16 Sete Gibernau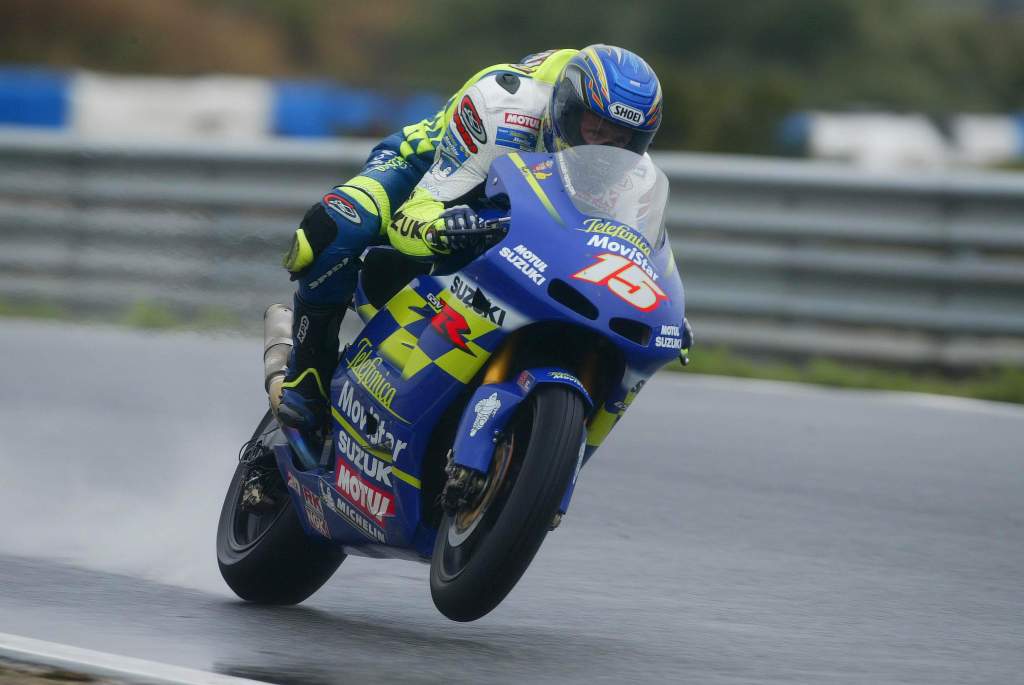 Suzuki's final 500cc race winner, Sete Gibernau stayed with the team while it switched from RGV500 to GSV-R in 2002 – but it's perhaps indicative of the level of the bike that his first season was marked far more by crashes than by successes.
Falling out of half of the year's races, he made a Honda move in 2003 that launched him into title contention instead.
15 Kousuke Akiyoshi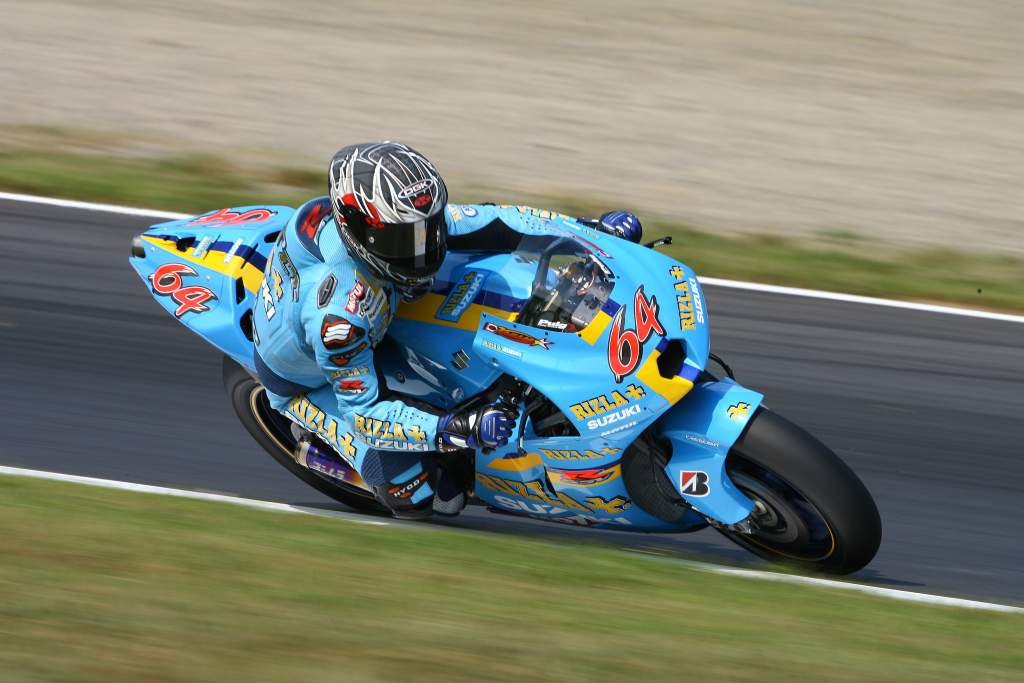 Suzuki's test rider in the early stages of the four-stroke era, Akiyoshi was the recipient of the usual Japanese Grand Prix wildcard three times (as well as a one-off ride at Barcelona in 2007).
His biggest success was battling with Casey Stoner for seventh at Motegi that year until the bike expired with only four laps to go.
15 Randy de Puniet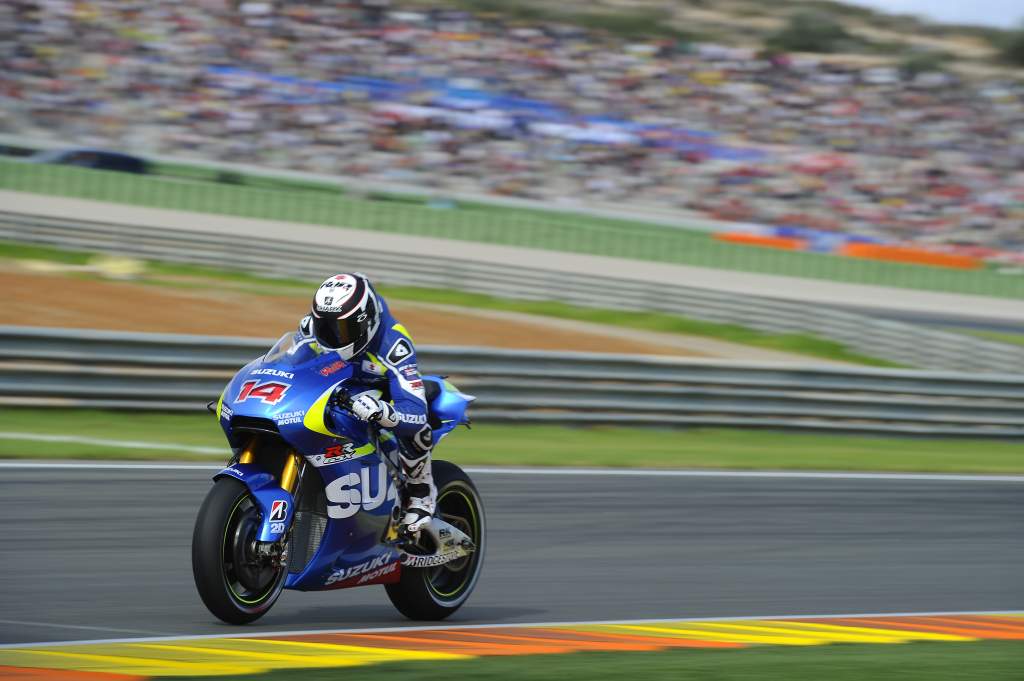 Not everyone remembers that de Puniet was a key member of the modern-day Suzuki MotoGP project, but he was in fact the first European rider brought into the new team by Brivio back in 2014 as test rider.
Doing much of the hard work in the early days, he even got a wildcard appearance at the final race of the year in Valencia, in which a blown engine halted his chances.
14 Takuya Tsuda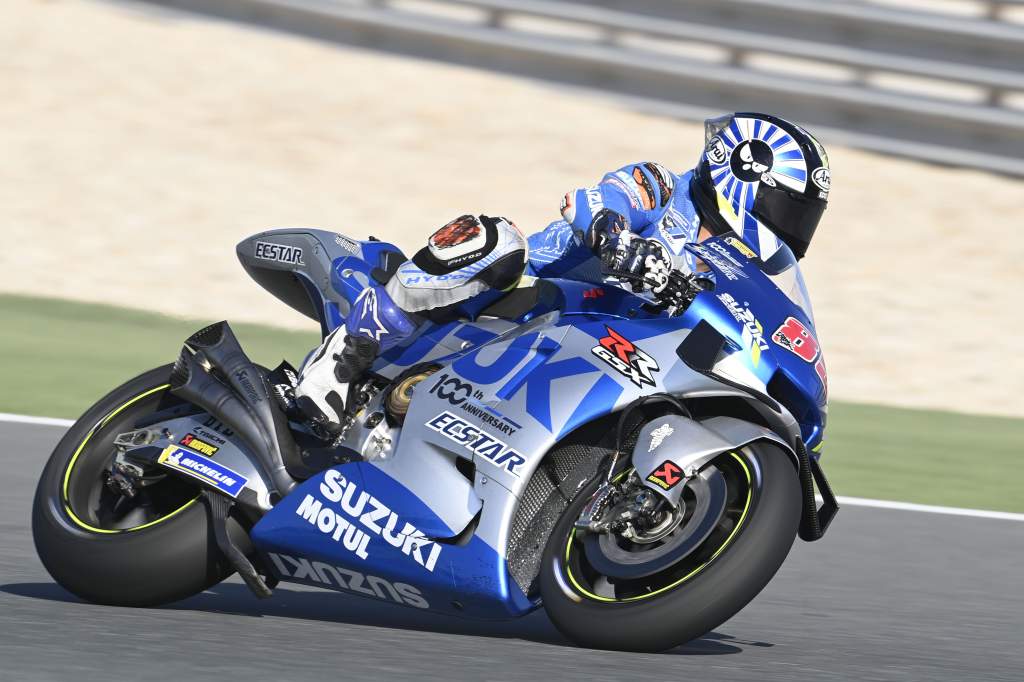 A long-time Suzuki test rider, Tsuda recorded a single injury replacement for Alex Rins under his belt.
Jumping straight into the deep end of MotoGP in 2017 and managing to pick up your pace enough to finish 17th wasn't an embarrassing performance at all.
13 Alvaro Bautista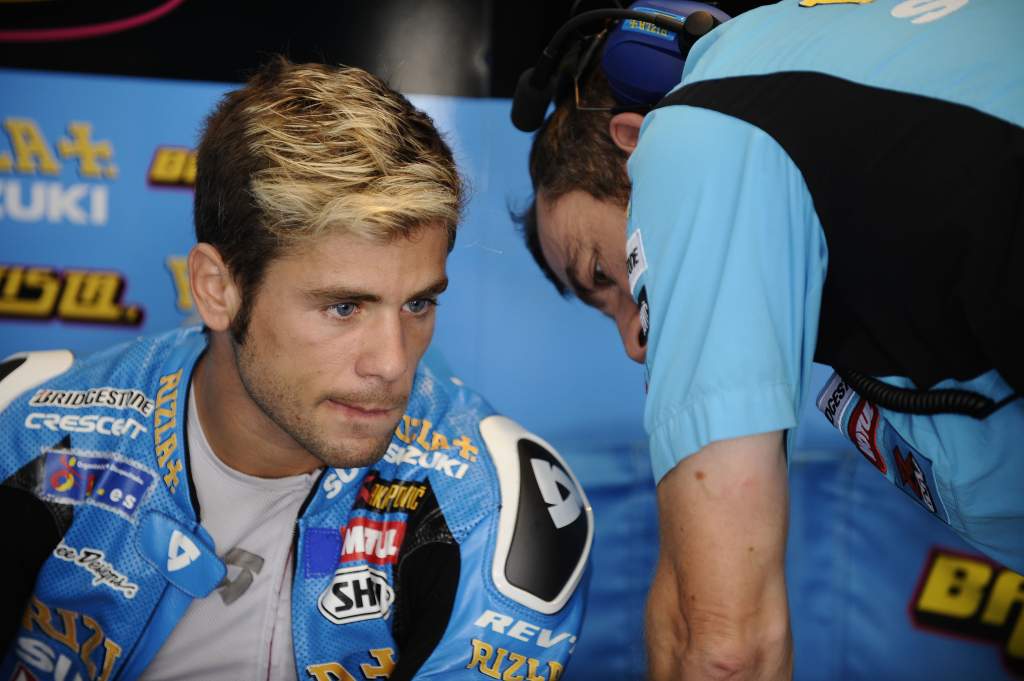 Signed directly from 250cc to MotoGP (a move that required a bending of MotoGP's rules), Bautista showed plenty of promise in his rookie year despite spending a considerable amount of it in the gravel.
However, his 2011 was sabotaged before it even began, with Suzuki dialling back to a single-bike team, leaving him the only GSV-R on track, before pulling out without notice at the final race of the year in Valencia. Familiar story…
12 Kenny Roberts Jr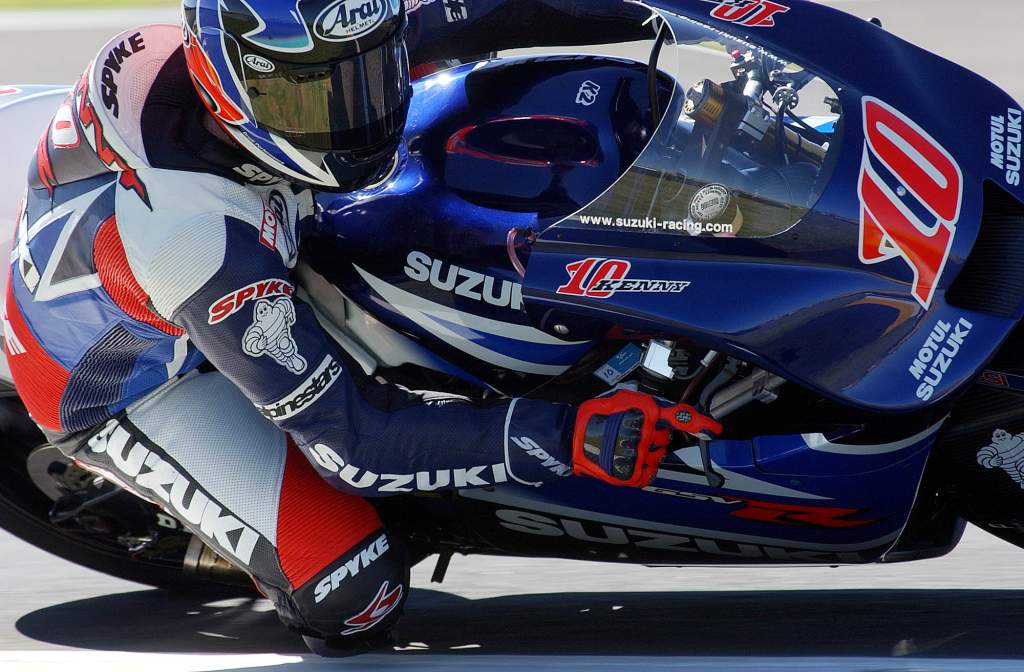 The first-ever rider signed up to race the V4 powered GSV-R, Roberts Jr had already won Suzuki a 500cc title in 2000 (and would've been much higher on this list if that year was part of its remit).
He was a natural fit to make the transition from two-stroke to four-stroke with Suzuki, yet the switch never quite returned him to his old winning ways.
Spending four seasons in the modern era with the team from 2002 until 2005, he had just two more podium finishes – a number he matched in 2006 after switching to his father's team and the Honda-powered KR211V.
11 Loris Capirossi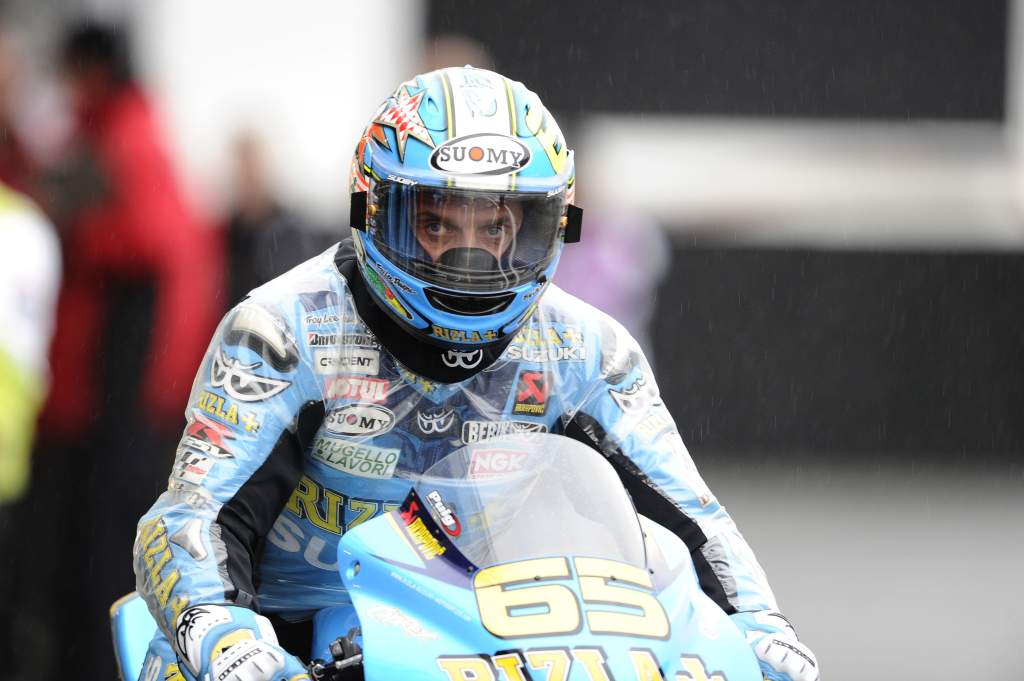 The holder of a long and illustrious racing CV, Capirossi's time at Suzuki came at the tail end of that story, and as a result it unfortunately doesn't quite live up to his glory days.
Spending three years with the team, he was consistent, but was also somewhat outshone by team-mates Chris Vermeulen and Bautista, with just a single podium to show for his time there.
10 Andrea Iannone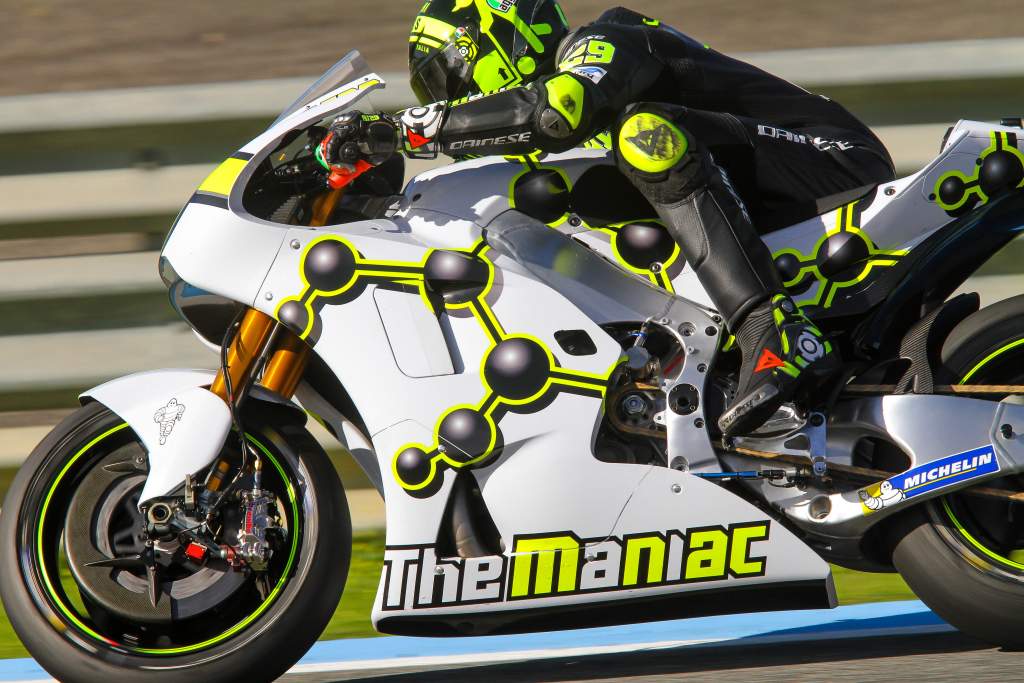 Rather unsurprisingly, Iannone's biggest contribution to his two years at Suzuki was arguably a failure, as he was 'credited' with the wrong specification of engine in the team's first season of concessions in 2017.
It set back the project considerably and meant that his first year there was a write-off.
Year two was quite a bit better, with four podium finishes, but in a season otherwise marked by inconsistency, Iannone didn't manage better than 10th in the championship before departing for Aprilia.
Suzuki had favoured retaining Rins and promoting Joan Mir instead – a choice that would pay off big-time.
9 Akira Ryo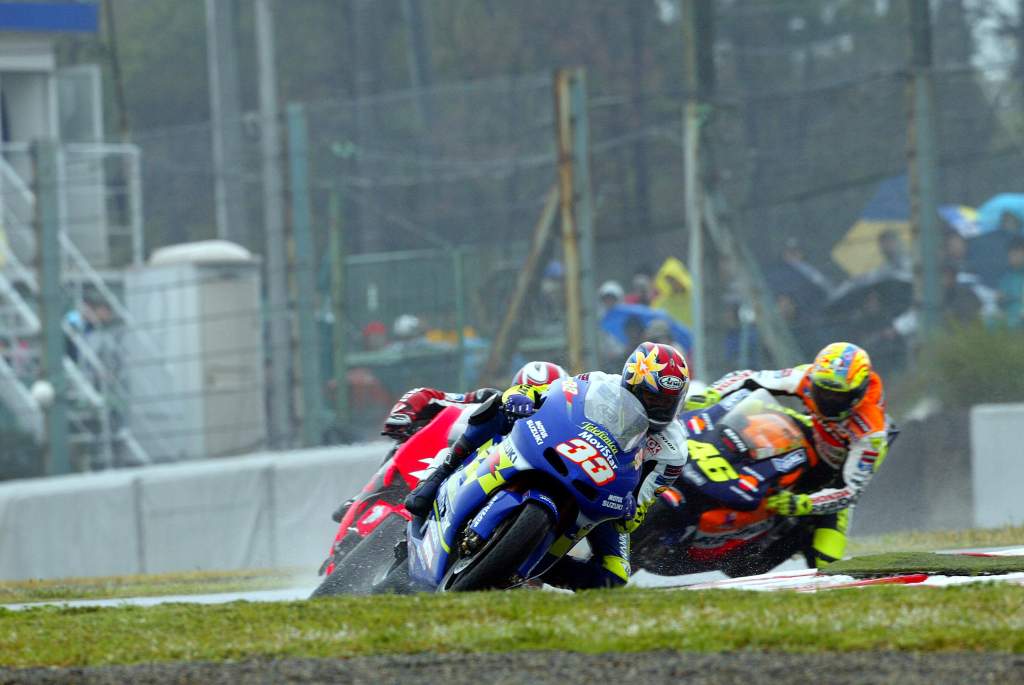 Perhaps not a name familiar to that many fans, Akira Ryo nonetheless very nearly managed to pull off an incredible feat for Suzuki almost on par with Mir's 2020 title – by leading the 2002 Japanese Grand Prix at Suzuka as a wildcard, and only just getting beaten by one Valentino Rossi in the final stages of the first four-stroke race of the modern era.
Eventually finishing an incredible second, Ryo (who did manage to pull off a surprise World Superbike wildcard victory at Sugo in the final round of the previous season) went on to enjoy a further seven wildcard appearances on the then-new GSV-R in 2002 and 2003.
Never returning to the lofty heights of his rookie podium, he nonetheless consistently scored points in his other outings.
8 John Hopkins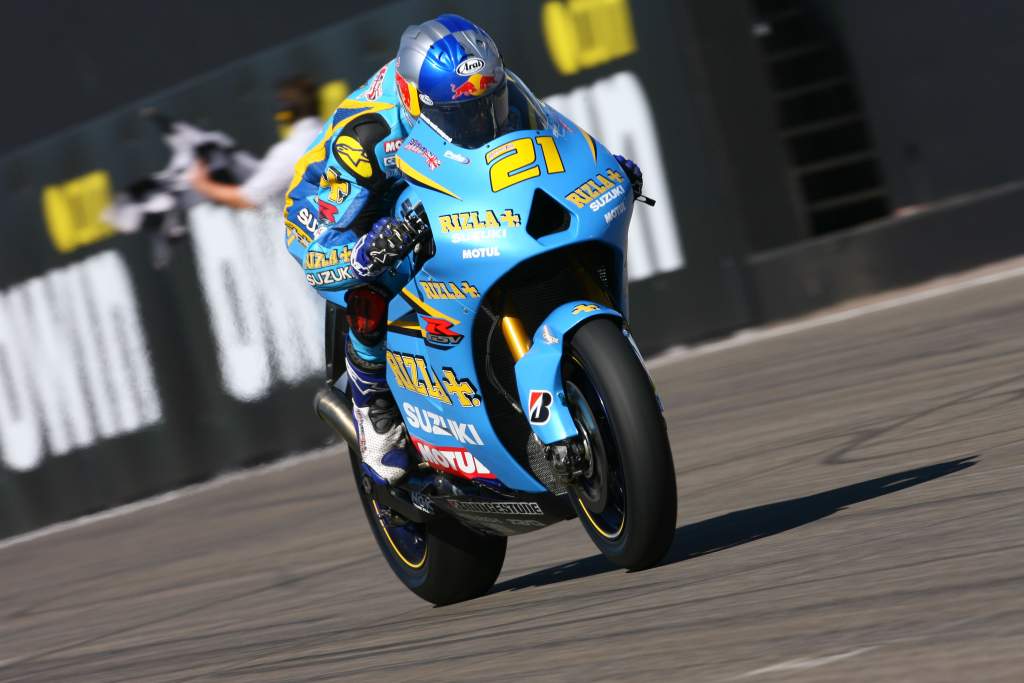 The first in Suzuki's long history of promoting youngsters, John Hopkins was drafted into the team in 2003 after one promising season riding for Yamaha in 2002.
His early days were marked more than anything else by inconsistency, though, as he learned his trade – crashing out of half his races that year.
In fact, "fast but crash-prone" was a fair descriptor of the remainder of his time with them, as he battled not just his rivals but his own demons off the track, including alcohol dependency. However, as the bike improved things came better for him, with his final 2007 season his best with four podiums and fourth in the championship.
7 Aleix Espargaro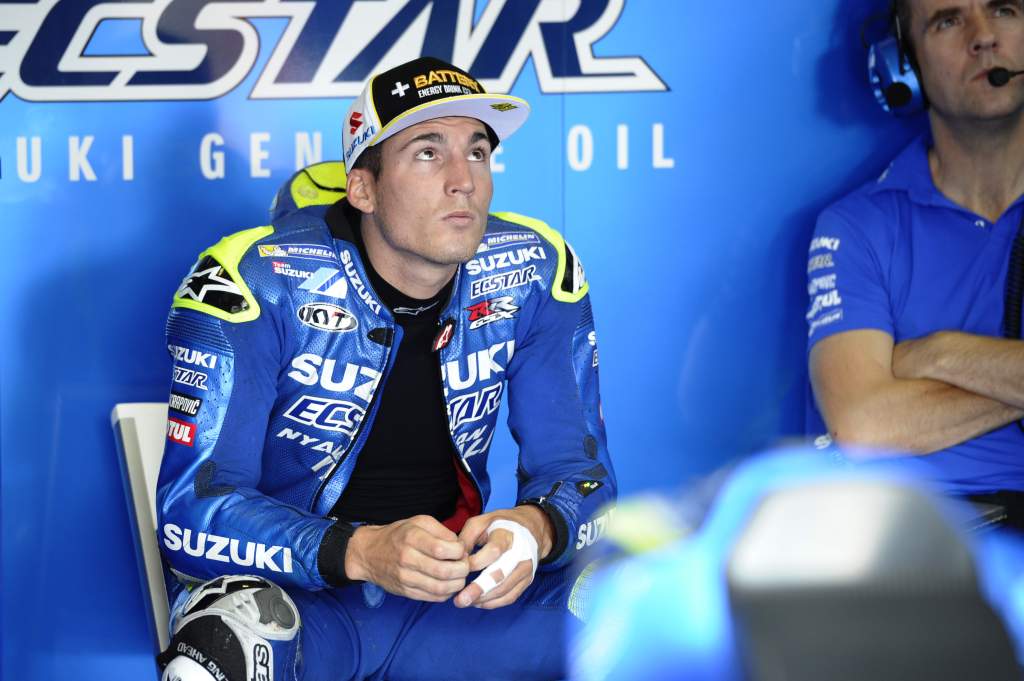 Signed to Suzuki in 2015 after a dominating run in the CRT class of MotoGP, Espargaro gave us the first signs then of what went on to become his career-defining characteristic: an ultra-fast development rider able to push a machine beyond its capabilities.
He did top work at Suzuki in this role before moving on to try it again at Aprilia with even more success.
It's unlucky that he never quite made it onto the podium on the blue bike (although pole position at home in Barcelona in 2015 was a nice consolation prize).
6 Ben Spies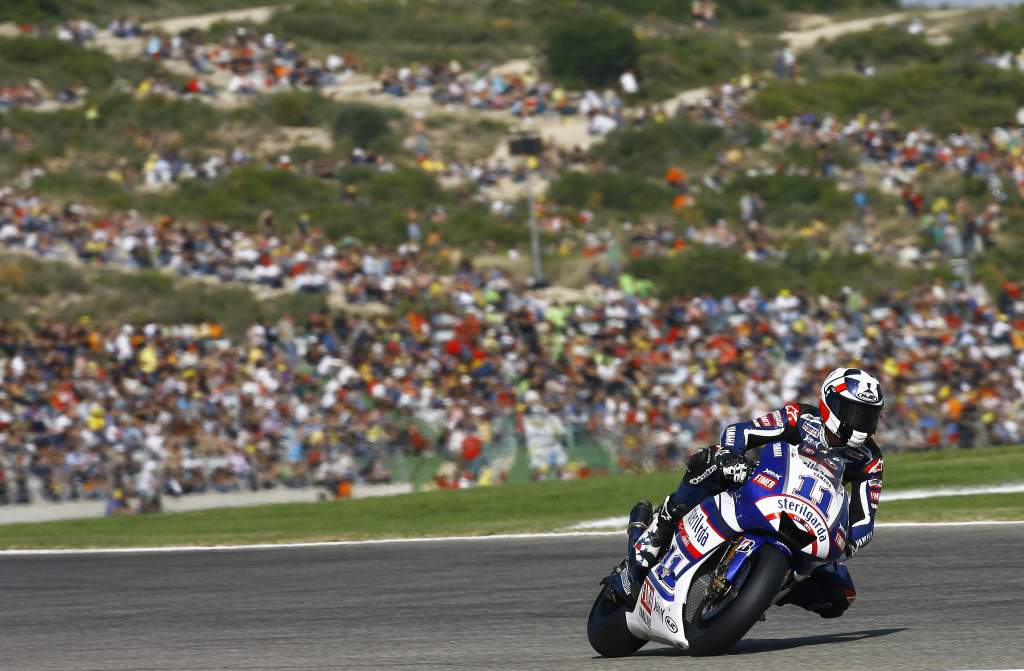 More obviously known as a Yamaha MotoGP rider after joining the factory team and winning with that brand, Spies' MotoGP debut in fact came in 2008 while he was dominating the AMA Superbike championship for Suzuki.
First an injury replacement for Capirossi then rewarded with three wildcards, his seventh at Valencia in 2009 conclusively beat both regular riders and fast-tracked him to world championship racing.
5 Sylvain Guintoli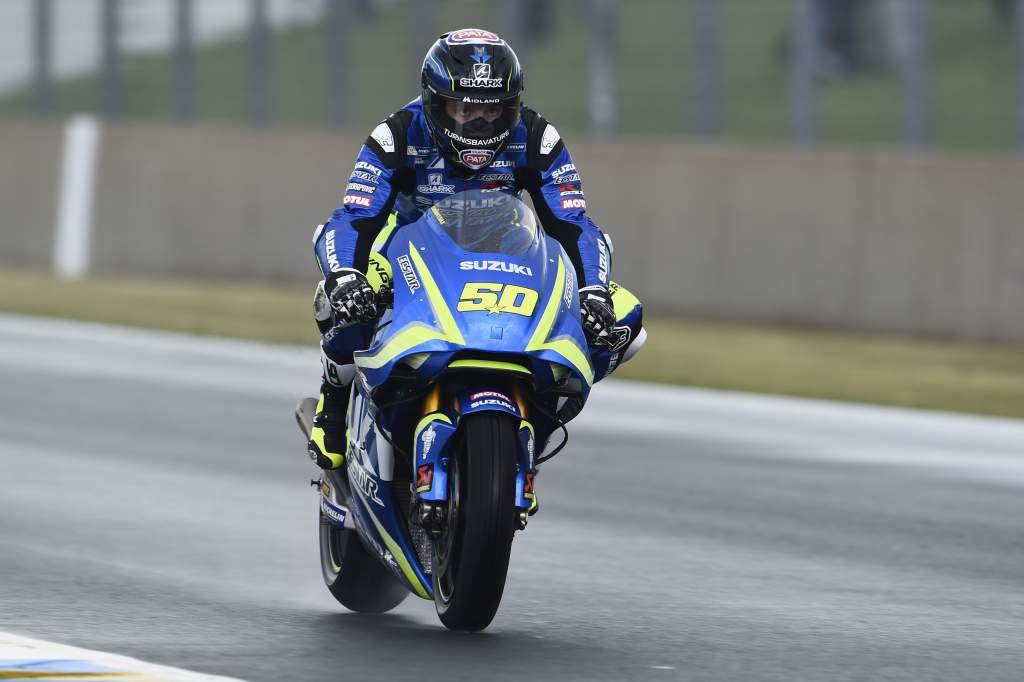 The 'third man' of Suzuki's race team in recent years, former World Superbike champion Guintoli's contribution to the team has been heralded by their racers for quite some time.
An excellent test rider partnered up with the equally-talented Dr Tom O'Kane in their test team, he's driven on the development of the GSX-RR both in testing and in occasional wildcard appearances.
Nine times a Suzuki replacement rider or wildcard, Guintoli has never had a particularly strong race for the team – but that masks the incredibly strong contribution he's made for Rins and Mir in particular.
4 Maverick Vinales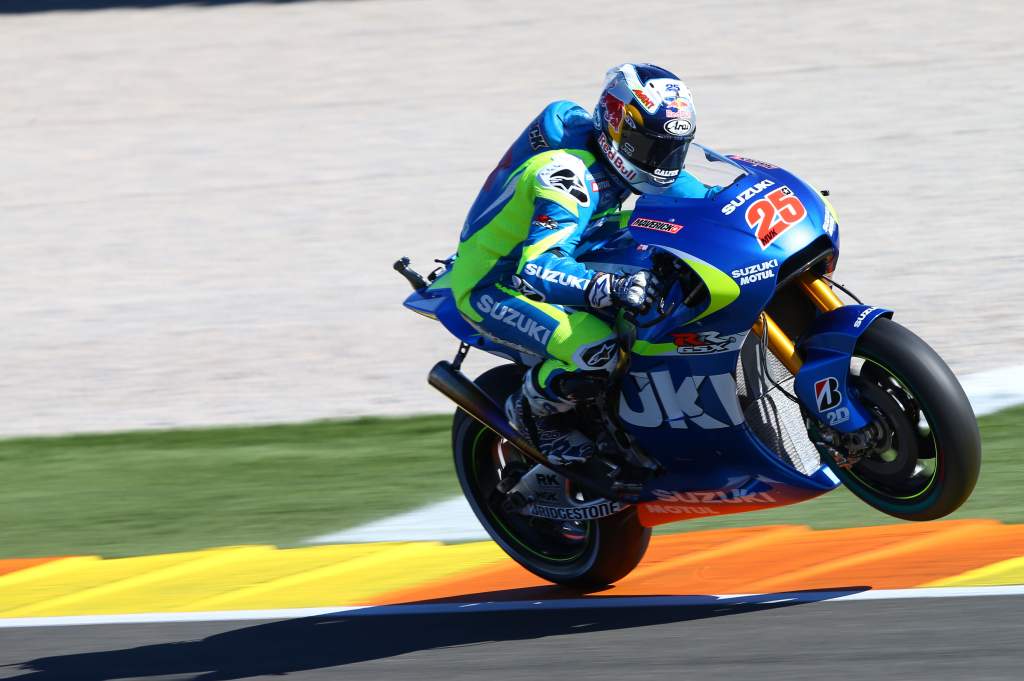 The first of then-team boss Davide Brivio's highly successful experiments at spotting talent in Moto2, Vinales' early promotion to MotoGP was an inspired step for a brand new team.
His second year with them was a huge success, as he won a race at Silverstone, finished four times on the podium, and ended the championship fourth overall, conclusively establishing himself as one of the top riders in the field.
In fact, so happy was he at the team that he's since admitted regretting a move away from them to Yamaha – a switch that eventually flamed out in 2021. Had he stayed where he was, it's not hard to imagine that Mir might not have been Suzuki's first champion.
3 Chris Vermeulen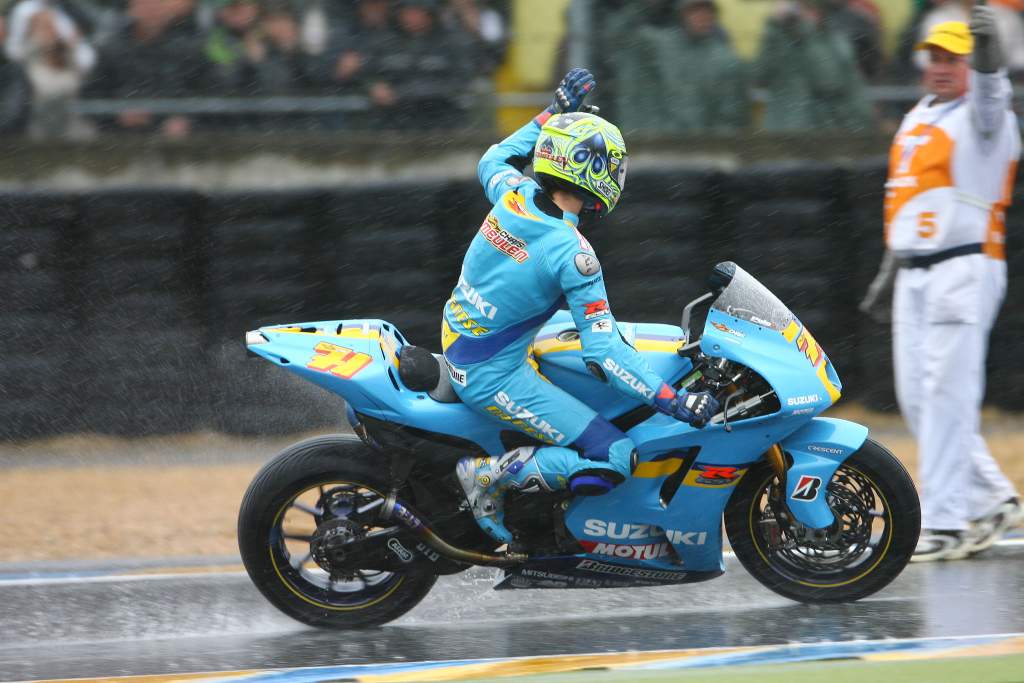 Fresh of a runner-up spot in the World Superbike championship, Suzuki took a punt on Australian Vermeulen for 2006 – and went on to forge one of their strongest partnerships in MotoGP.
Staying with the team for four years, he was a seven-time podium finisher, including in his rookie season.
The biggest prize came in 2007, though, when he handed Suzuki the thing that no one else was able to; a race victory. It came in the wet at Le Mans, sure, but a win is a win, and it stood as the team's sole triumph of the MotoGP era until Vinales started a new wave of success in 2016.
2 Alex Rins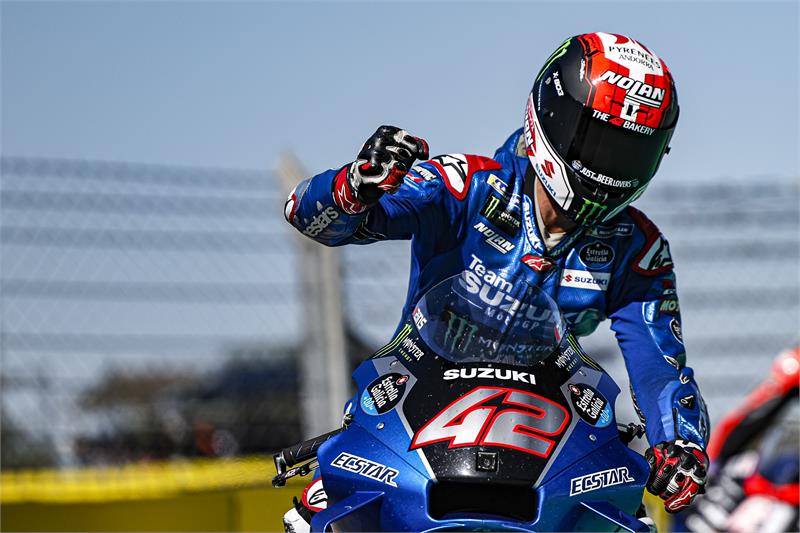 One of the team's longest-serving stalwarts, Rins made his debut directly from Moto2 to the team in 2017. It was a bold decision at the time – especially as he got the nod over Moto2 champion Johann Zarco – but six years on it's one that Rins has rewarded Suzuki for with three wins and 15 podiums.
Of course, he's also had well-documented battles with consistency too, something that has arguably cost him the chance to fight for the title given that he's arguably faster than current team-mate Mir when it comes to their respective peaks.
It's a huge shame that he looks to have sorted himself out just in time to have to go job hunting – but he's still got the potential to end the year on a high.
1 Joan Mir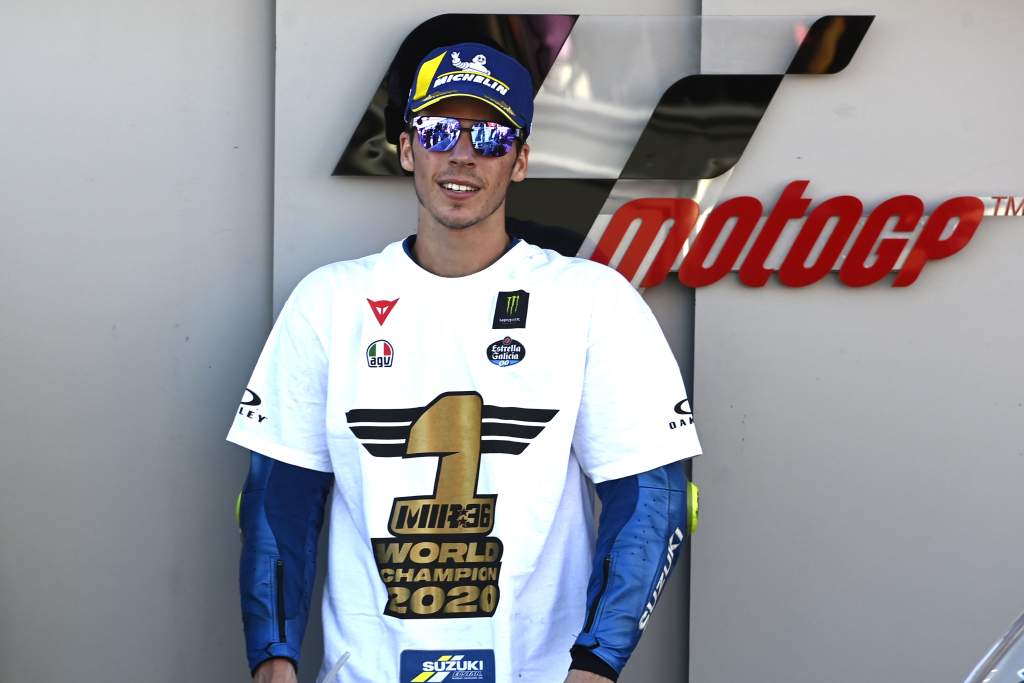 It's obviously impossible to put the 2020 world champion at anywhere other than first place on this list, given what he managed to do despite the odds stacked against him en route to securing Suzuki its first title since Roberts all the way back in 2000.
Yet there's something understated about Mir's win, something that is very much in line with the Spaniard's character, that means his title is maybe not regarded as highly as others.
That's partly because of when he did it, winning a bizarre and shortened season largely held behind closed doors at the height of the coronavirus pandemic. It's also in part because of the way he won, taking only a single victory but ensuring that consistency was the strongest weapon in his arsenal.
But the reality is that Mir simply knew (and still to this day knows) when to push and when to play it safe. An incredibly talented rider and a demon late-braker, perhaps the one good piece of news about Suzuki's departure is that we'll get to see him on a machine more suited to his style – and as a result, he'll probably back up his Suzuki wins with plenty more.