A strongly-worded statement from RNF Aprilia – whose rider Miguel Oliveira was one of those sidelined with injuries from the pile-up Marc Marquez triggered in the Portuguese Grand Prix – helped escalate the crisis around MotoGP officiating in the days after the season-opener.
RNF Aprilia team principal Razlan Razali told The Race that statement calling for the FIM MotoGP stewards to increase the punishments they hand out to offenders was designed to start a conversation around the role of the series' referees, after a number of occasions recently where penalties were widely accepted as not being severe enough.
The statement came in the wake of Razali's rider Oliveira being deemed unfit for this weekend's Argentina Grand Prix after he was torpedoed out of his home race at Portimao last Sunday by Repsol Honda rider Marquez, who escaped with only a double long lap sanction that he may not even have to take due to the way in which the stewards incorrectly worded the notification to him.
With Razali's newly-Aprilia mounted squad hoping to make a strong start to 2023, and Oliveira showing podium pace both in Saturday's inaugural sprint race and before he was wiped out by Marquez in the main event on Sunday, the Malaysian team boss is understandably angry and wants the stewarding debate to go beyond whether Marquez serves his penalty.
"I think that it's important," Razali said in an exclusive interview with The Race. "We may not be able to change the outcome, and I don't think we were ever able to change the outcome of what happened last weekend – but something needs to be done.
"After Sunday, everyone is talking, and all the commentary, all the narrative is that he's done this many times, and what we saw on Sunday was a bit shocking. We expected a harsher penalty, but a double long lap? I think it's a bit to the extent of calling it a joke.
"I'm not going to cry over spilt milk. It's done, we accept that, but on Monday I was still very angry, especially when driving to Lisbon to receive a message that after the medical check up he couldn't ride. Deep in my heart, that feels hard. Then we got angrier.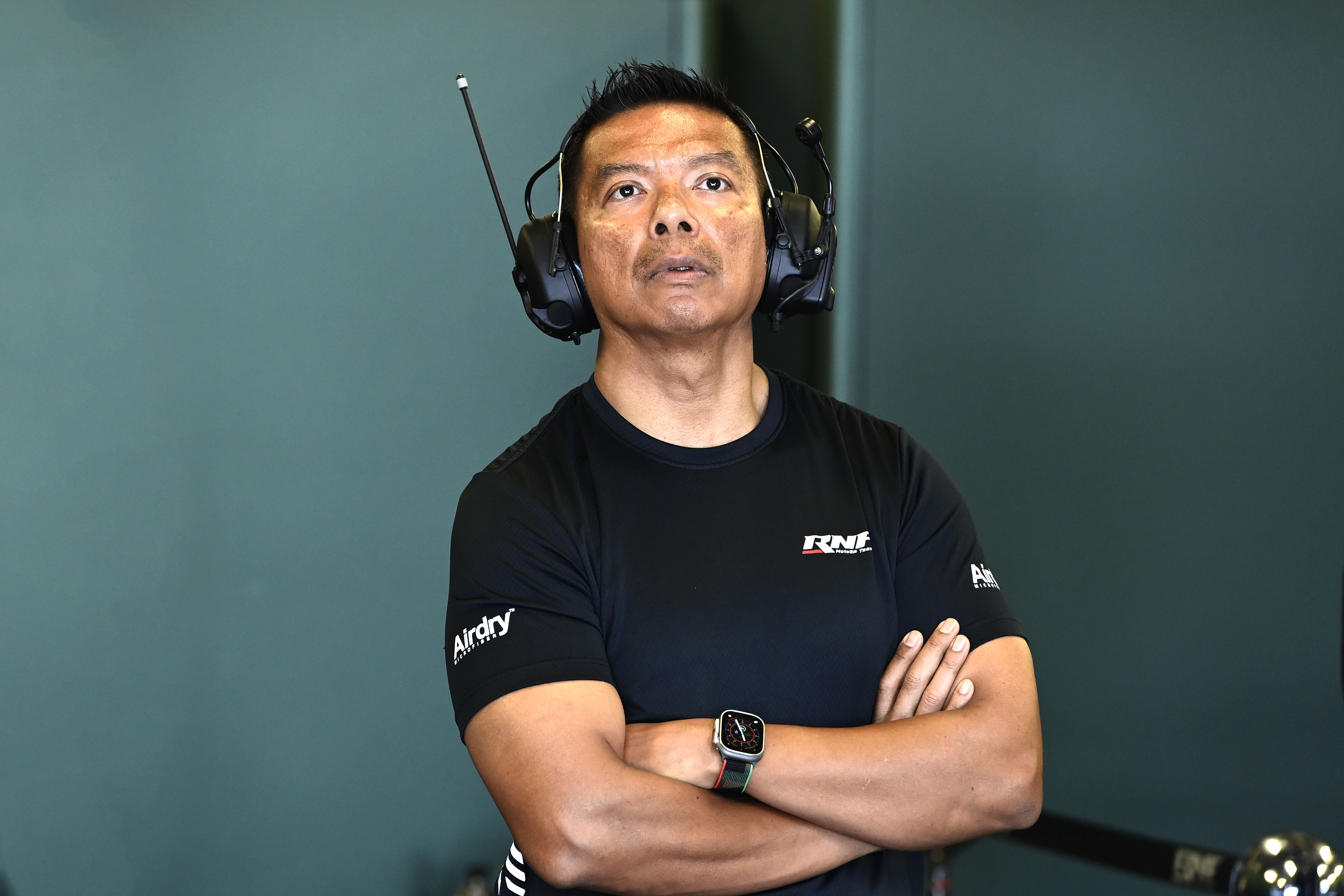 "When we calmed down a lot, we had a discussion with a few guys. Team managers, riders, just speaking. There's a lot of information, and we tried to analyse what was what.
"It was important for us to put out that statement, because yes it happened to us, and we have to try and have a dialogue with the FIM MotoGP stewards to try and see if there's any possibility, which I doubt."
What exactly that action would look like is something that Razali himself admits he's not sure of yet – but one thing that he is certain of is that whatever happens next should be done with more openness, something that has been lacking from the stewards' panel since past world champion Freddie Spencer took over in 2019.
The officials work largely behind closed doors with little explanation to not just fans and the media but even to the riders and teams being ruled on. Razali feels there's simply no longer a place for working in such a manner in the days of social media.
"I don't have a solution for this," he admitted. "But I think it's time for the stewards to sit down with all the stakeholders, not just the riders – with the team managers, with Dorna – and really discuss this in greater detail. In the modern era of MotoGP, with aerodynamics, with more powerful engines, everyone is getting faster but the tracks are the same.
"I think engagement with everyone rather than staying secretive is the way to go. In the days of social media, modern MotoGP needs to have more transparency."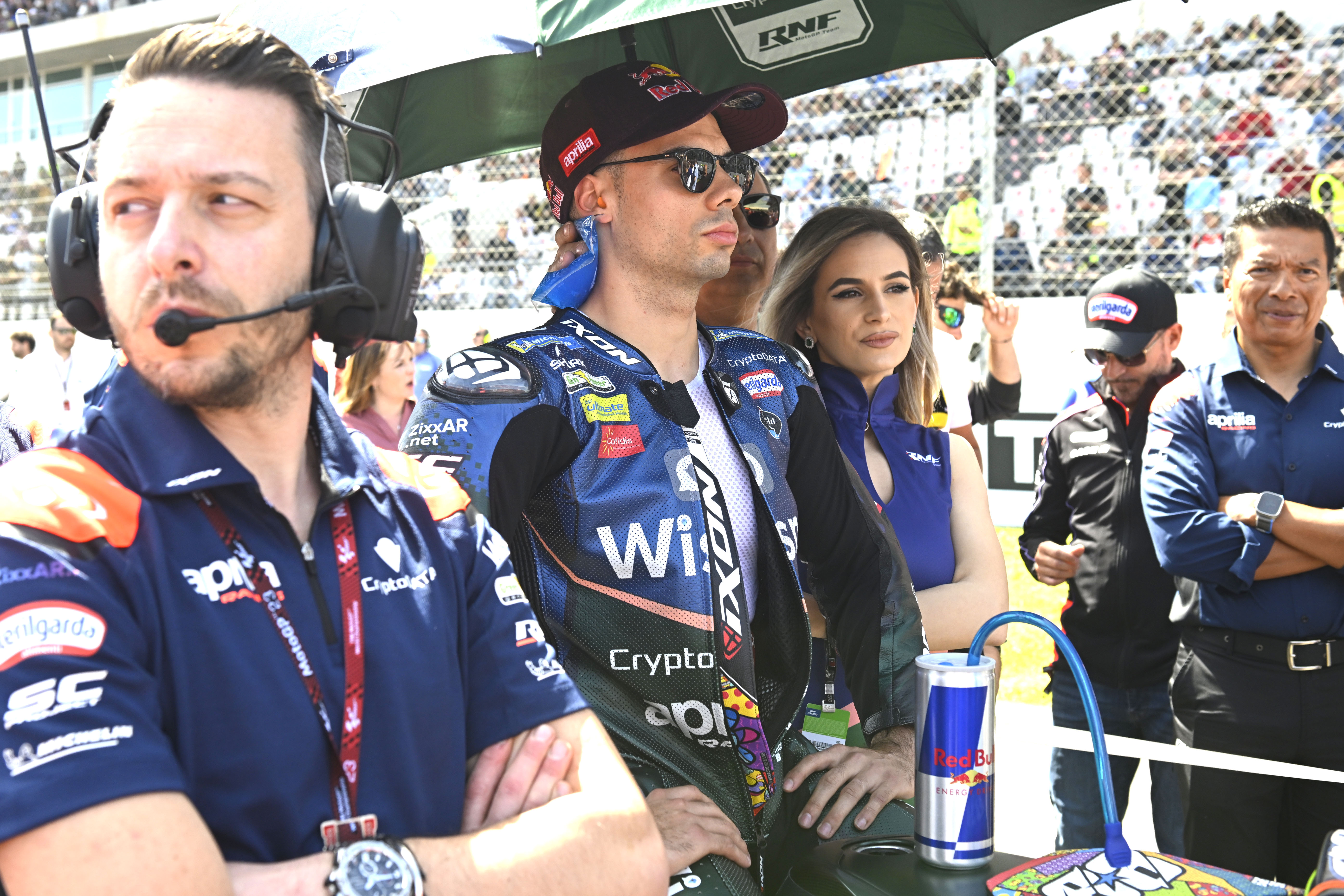 And while some have criticised Razali for his comments since RNF released its statement on Tuesday, suggesting that he wouldn't feel the same way if it were one of his own riders in the crosshairs, the veteran team boss had a clever reply.
"We had Darryn Binder!" he joked of his former rider, whose reputation was of someone all too familiar with the stewards' room. "He wiped out [Dennis] Foggia who was trying to win a [Moto3] world championship! If it happens to us, we'll accept it.
"At that time, everyone was watching Darryn and every time he raced everyone was waiting… In Mandalika [where he earned a personal best 10th place finish] last year, we were all thinking 'come on Darryn, don't do it!' We are worried as well, but as a team, we talk to our riders about being careful."
Stewarding aside, Razali also revealed that he's hoping to see Oliveira back in action at the Circuit of the Americas in two weeks' time, even if it's looking increasingly likely that the damage to his rotator cuff in his hip may well mean that he's not fully fit when he jumps back onto his RS-GP.
"He's OK," Razali explained. "It doesn't require surgery, but I don't think he'll recover fully in three weeks. To be able to ride, and do something, yes, but to be able to come here this weekend and ride [was impossible].
"Sunday was all about adrenaline – he was walking, doing squats to show the doctors that nothing was broken, just the ligament damage. But on Monday, when you wake up the next day it probably felt like he got hit by a truck or something… or by Marc Marquez!"