It's no real secret now that final factory Ducati MotoGP seat alongside Pecco Bagnaia for 2023 – and probably beyond – is going to either Jorge Martin or Enea Bastianini, with the two engaged in a shootout to secure the spot.
But while the battle has swung back and forth in favour of both riders, there's every chance that last weekend's British Grand Prix at Silverstone was yet another headache for Ducati's management.
When the season kicked off and it became apparent that Jack Miller would be departing for KTM next year, the open spot left by his absence initially looked like it was destined for Bastianini, after the 2020 Moto2 world champion's dream start – taking three wins from seven races – on last year's factory bike at third-tier satellite team Gresini.
Bastianini is one of only three of the eight Ducati riders on the grid to be running older machinery, and it was believed by many that the chance to step onto a fully refined bike rather than having to worry about developing the new GP22 would give Bastianini a headstart – but few expected him to start the year with the spectacular form he found.
Completing something of a fairytale by winning Gresini Racing's first round back as a fully independent team in Qatar, he went on to chalk up two more victories in the opening half of the year, at the Circuit of the Americas and at the French Grand Prix at Le Mans.
However, while he started strongly, that form has, as expected, started to tail off somewhat in the latter stages of the year, with the Italian now racking up an equal number of crashes to go with his wins, something that hints very much at the work still needed to turn him into a completely rounded racer capable of fighting for a championship.
Martin, on the other hand, has had a much more tumultuous 2022, one that comes with significant mitigating circumstances to explain what has been disappointing for last year's rookie race winner.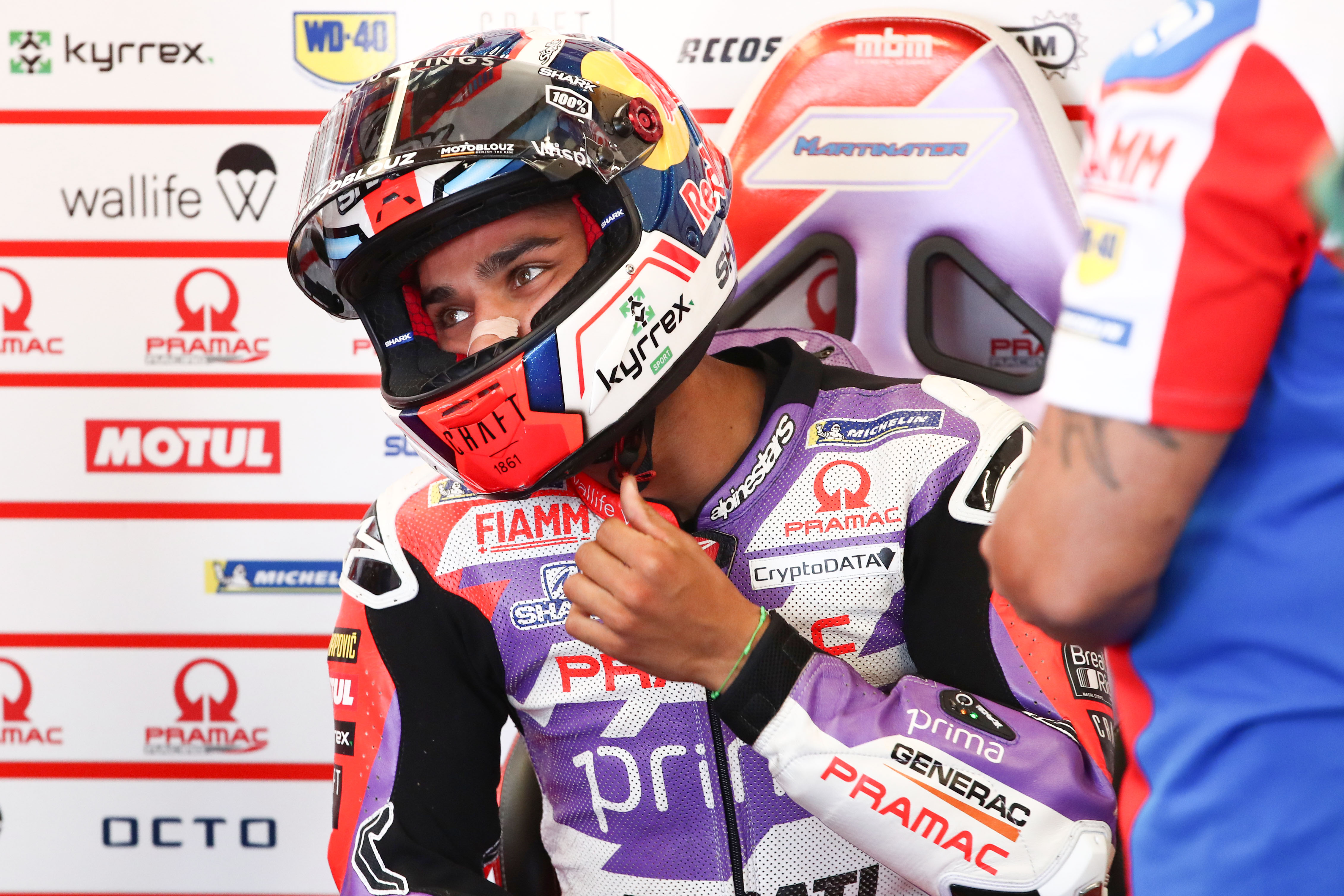 He is only 11th in the championship to his rival's fourth, having failed to complete four of the year's races and been considerably off the pace in multiple others. That's thanks (it turns out) to the lingering effects of injuries sustained in his horrific Portimao crash early in his debut season.
Now fully recuperated after surgery to release trapped nerves that were hampering his physical condition, Martin has been improving of late, with a run of top-seven finishes in the past four races – including a Barcelona podium – a hint that his form is on the mend and that his considerable talent remains.
With all of that in mind, and with Ducati accepting of his injuries, it meant that leading up to the five-week summer break before Silverstone the balance had tipped back in favour of Martin and his combination of speed and consistency, with the Spaniard seen as a safer pair of hands in Ducati's ongoing quest to win its first world title since Casey Stoner triumphed in 2007.
But that balance seems to have switched again at Silverstone, thanks to an impressive ride through the field from Bastianini despite damage to his bike suffered early on in the race – a wing lost, ironically, in contact with Martin.
He nevertheless put on a typical Bastianini masterclass in making a late charge through the field thanks to phenomenal tyre management, and as a result he was able to get his revenge on Martin by just pipping the Pramac rider to the line after another race from the Spaniard that was perhaps more typical of his style, with a blisteringly fast early charge before he tailed off.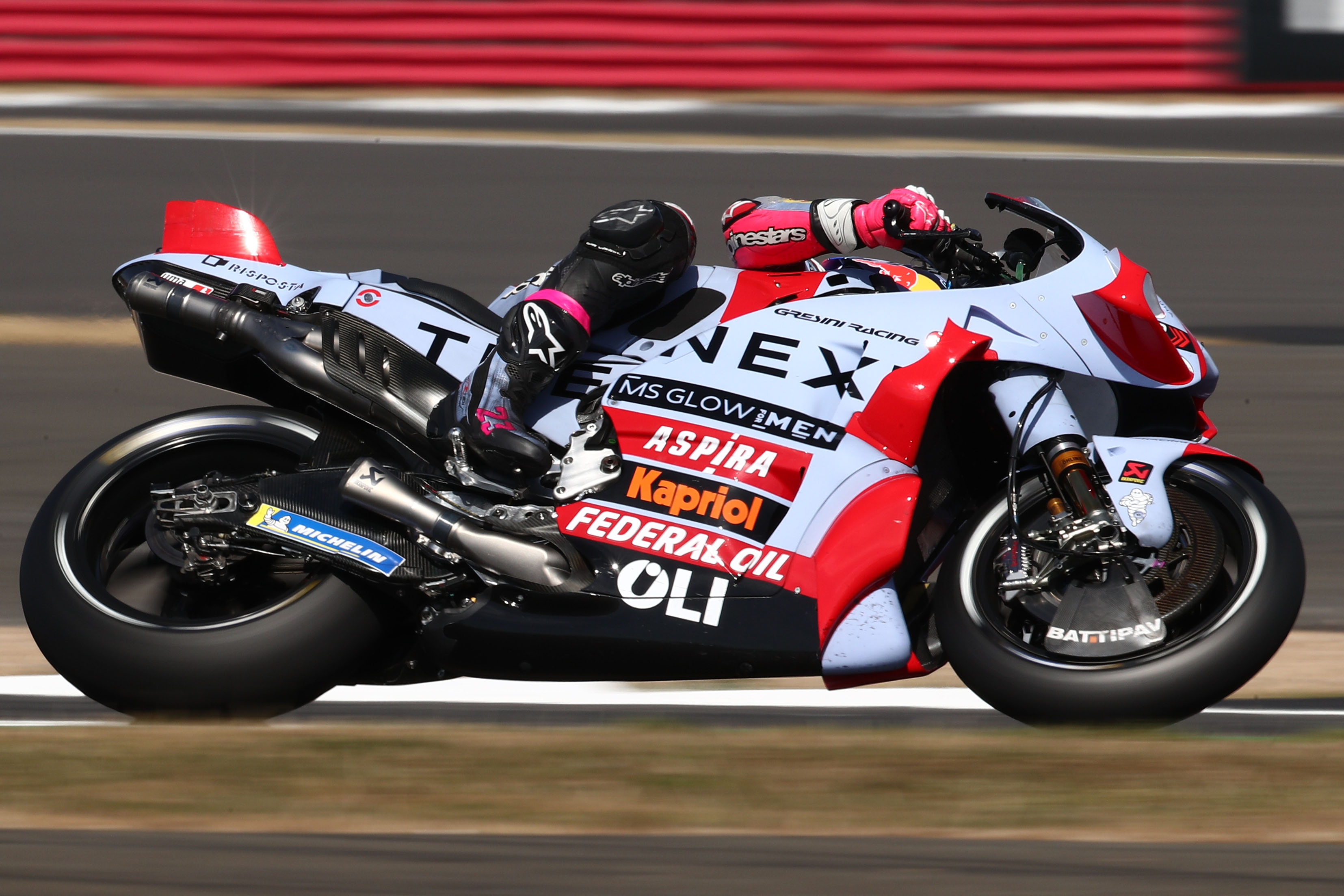 And, really, within those two techniques lies the answer to Ducati's question more than any race result.
Does it want a rider who is undoubtedly fast over a single lap and in the opening corners, but who still needs some work to tidy the rough edges? Or is it better to have someone who fundamentally understands perhaps the greatest challenge in modern MotoGP – tyre management – with a hope that that late-race pace can turn him into the sort of consistent racer who can fight for a title?
That's a question that can only be answered conclusively by Ducati Corse's management team – but, with time running out on its self-imposed deadline of announcing something at home in Misano next month, we won't have too much longer to wait to find out.