Marc Marquez's interview with the official MotoGP website this week underlined the dramatic range of possibilities he's juggling in his head in the crucial weeks of his latest journey back to fitness.
There's the best-case scenario of being fit enough soon, soon enough to get at least two races in during late-2022 and to then play a full part in Honda's 2023 preparations, to maybe even then lead it in a return to title contention next year.
There's also the worst-case scenario that he will not race in MotoGP again.
Marquez used to be almost literally invincible. He could dislocate a shoulder in a warm-up crash or break a leg pre-season and not miss a beat. Even when repeated shoulder injuries began to drain his energy, it didn't stop his run of titles.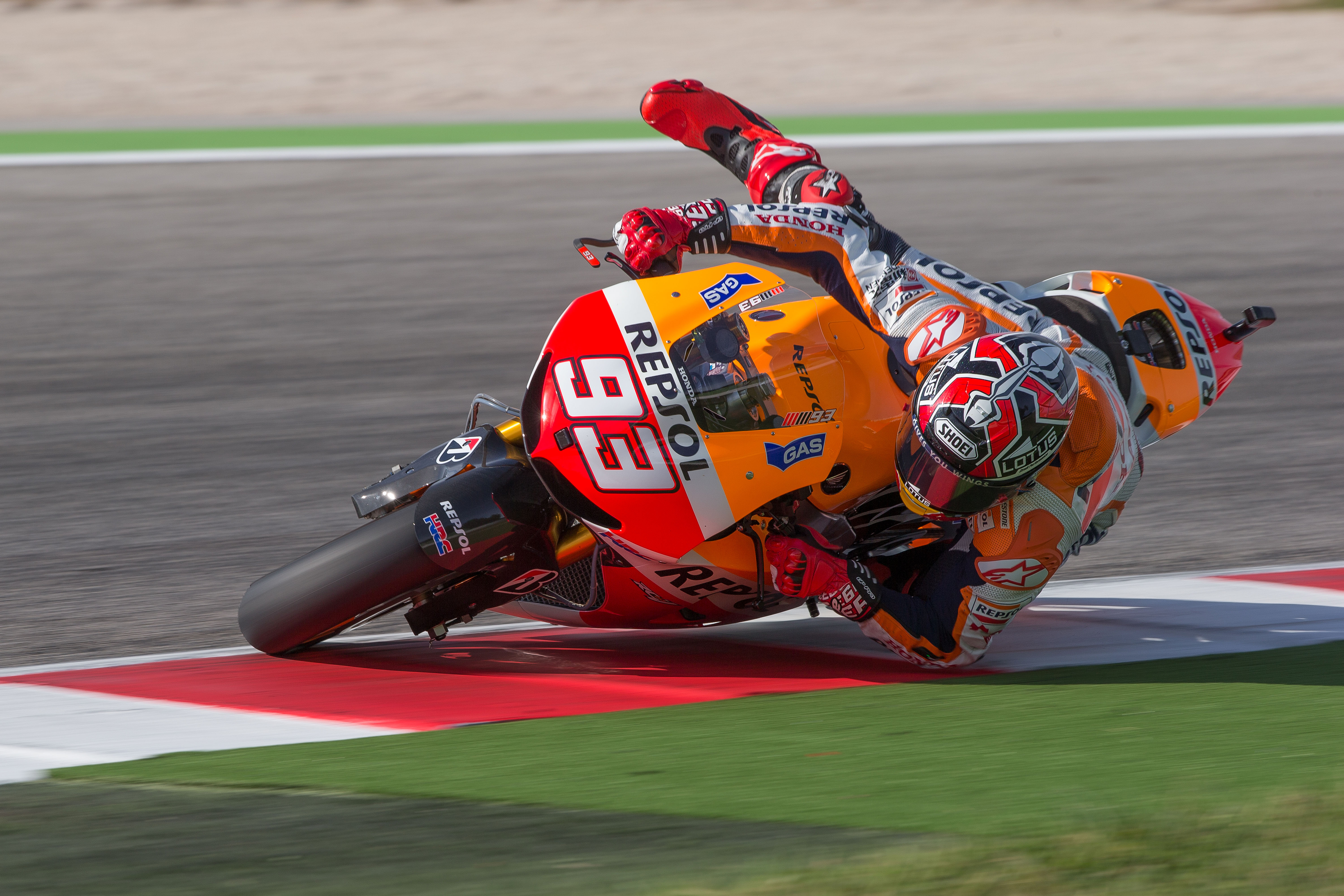 Then motorcycle racing reality caught up with the man who had seemed to always 'crash well'.
It happened via the Jerez 2020 arm injury exacerbated first by the foolhardy attempt to race again just one week after breaking the bone and then by an infection during recovery, plus the two concussions in late 2021 and early 2022 that both triggered a recurrence of the double vision he'd first suffered in Moto2 in 2011, and then the realisation that the damage to his arm was still so severe a final drastic surgery was required this year to get it rotating properly.
It's all meant that he's missed 23 of the 44 MotoGP races held since the start of 2020. In the 21 he's contested, he's only looked like his true incredible self in a handful of them (in fairness, he won three of those).
One standout from this week's interview was that Marquez wants the world to know he's learned lessons and will not rush this recovery.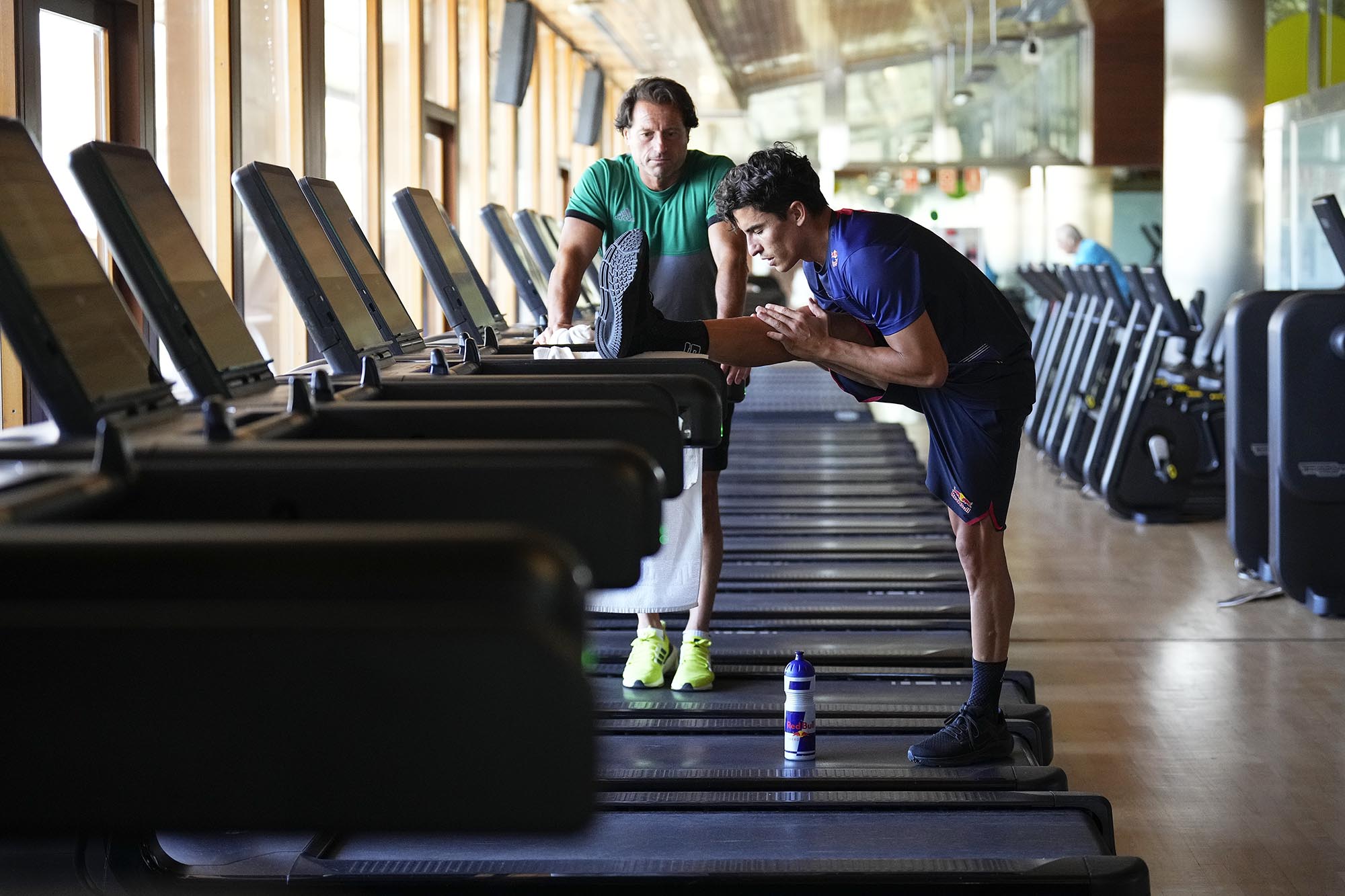 "I feel OK. Step by step, I feel better," he said.
"The most important thing is that the bone is healing in a good way. Step by step I start with the rehabilitation and just running and training and working in the gym. Going in easy mode at the moment. About cardio, I'm already working hard to try to improve and to try to be ready.
"At the end of August it will be the 12th week after the operation. That is when they will check how the bone is inside.
"Normally from that point we will do a step [towards racing again]. But if in that check, I still need two weeks more, I will wait two weeks more. When the doctors say to me 'the bone is fixed, you can increase the rehabilitation', I will increase the rehabilitation.
"So as soon as I feel ready to ride the bike at an acceptable level, I will start riding, because to reach 100% you need to ride the bike. Because in the end, on the bike you use specific muscles."
That process is likely to follow previous recovery attempts and feature initial runs on road-going bikes or Superbikes.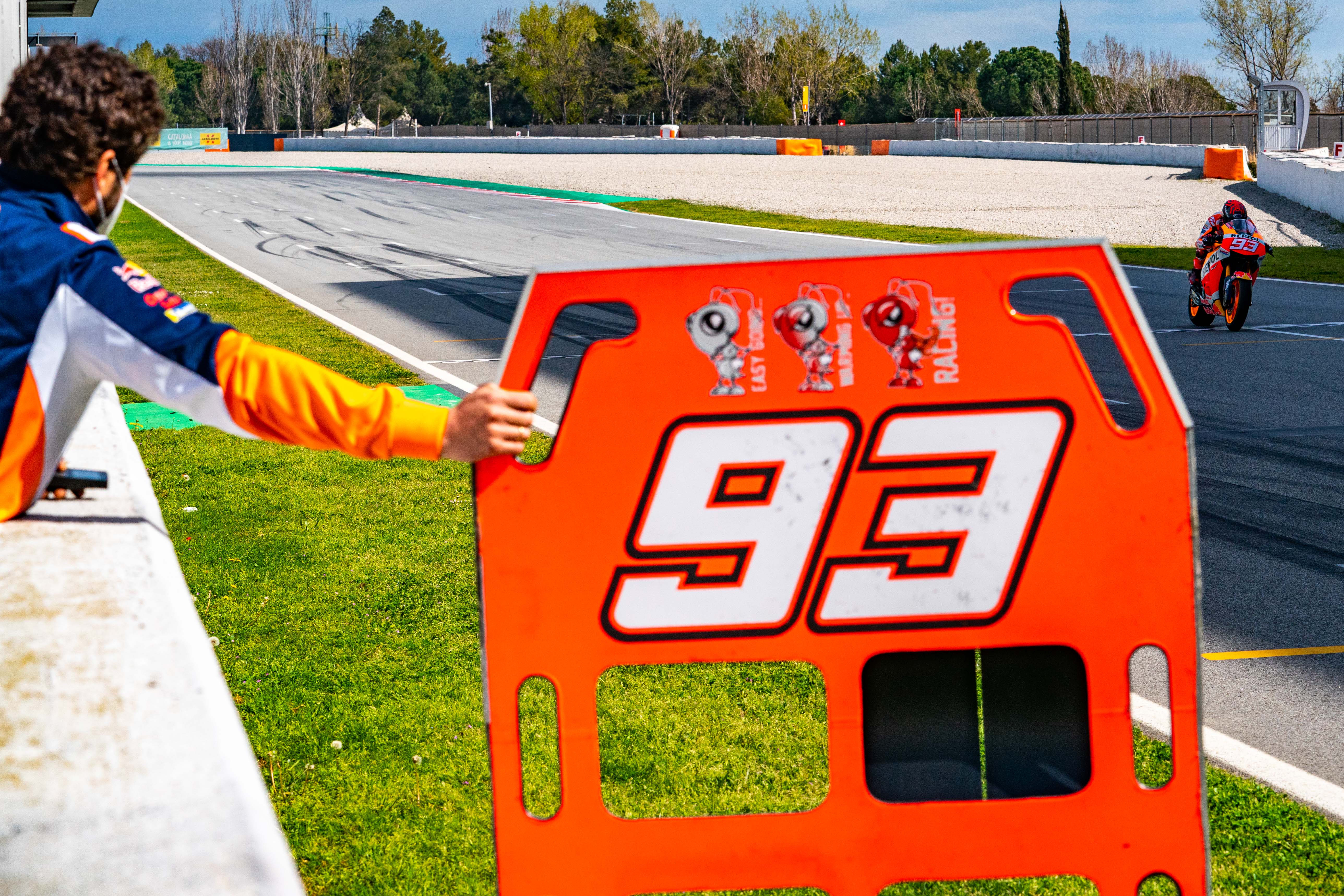 But Marquez did make reference to rumours he might participate in next month's post-race test at Misano, which is just three weeks away – and his phrasing didn't absolutely rule it out: "I heard about [me doing] the Misano test. I don't know."
He then went on, though, to suggest the most likely outcome is the one widely expected in the paddock: that Marquez just wants to get a couple of 2022 races under his belt to remove any rust and test himself, and then make sure he is in the thick of post-season development testing with Honda's 2023 bike.
"My main goal, and realistic goal from speaking with the doctors, is to try to race some races this year," said Marquez.
"It can be the last two races maybe, or only the last race in Valencia to get the rhythm.
"Forget the result, just get the rhythm, get the feedback, make the important tests after the Valencia race to try the new bike, to understand the bike, to give good input to the Japanese team.
"I said to them in Mugello, I will be at home for a long time, but I don't want to disconnect. I'm speaking a lot with [crew chief] Santi Hernandez, I'm speaking a lot with my team, to try to take care about 2023 bike and in Austria I will be there because we have important meetings with the Japanese on working for the future.
"Because it's not only me, also Honda is in a difficult moment, and we are in the same team. We won together, we lose together, so now is time to come back to the top together."
The fact he's likely to have 2020 world champion Joan Mir as his 2023 team-mate after a run of subservient number twos who didn't steer the bike's set-up direction may well be a factor in his keenness to get fully embroiled in winter testing too.
But there are a lot of hurdles to pass – that end of August check, the first laps back on any kind of bike – before Marquez can be confident he'll be racing again in 2022 and starting '23 in good shape.
And there's still the possibility that he won't be able to do any of it at all and his incredible MotoGP career would have ended with 10th place at Mugello in May.
He expressed his relief at living with brother Alex, currently riding for LCR Honda but heading to Gresini Ducati next year, because seeing an active racer's training programme first-hand and joining some of it helped so much "because when you have a long period sitting on the sofa, then you become lazy".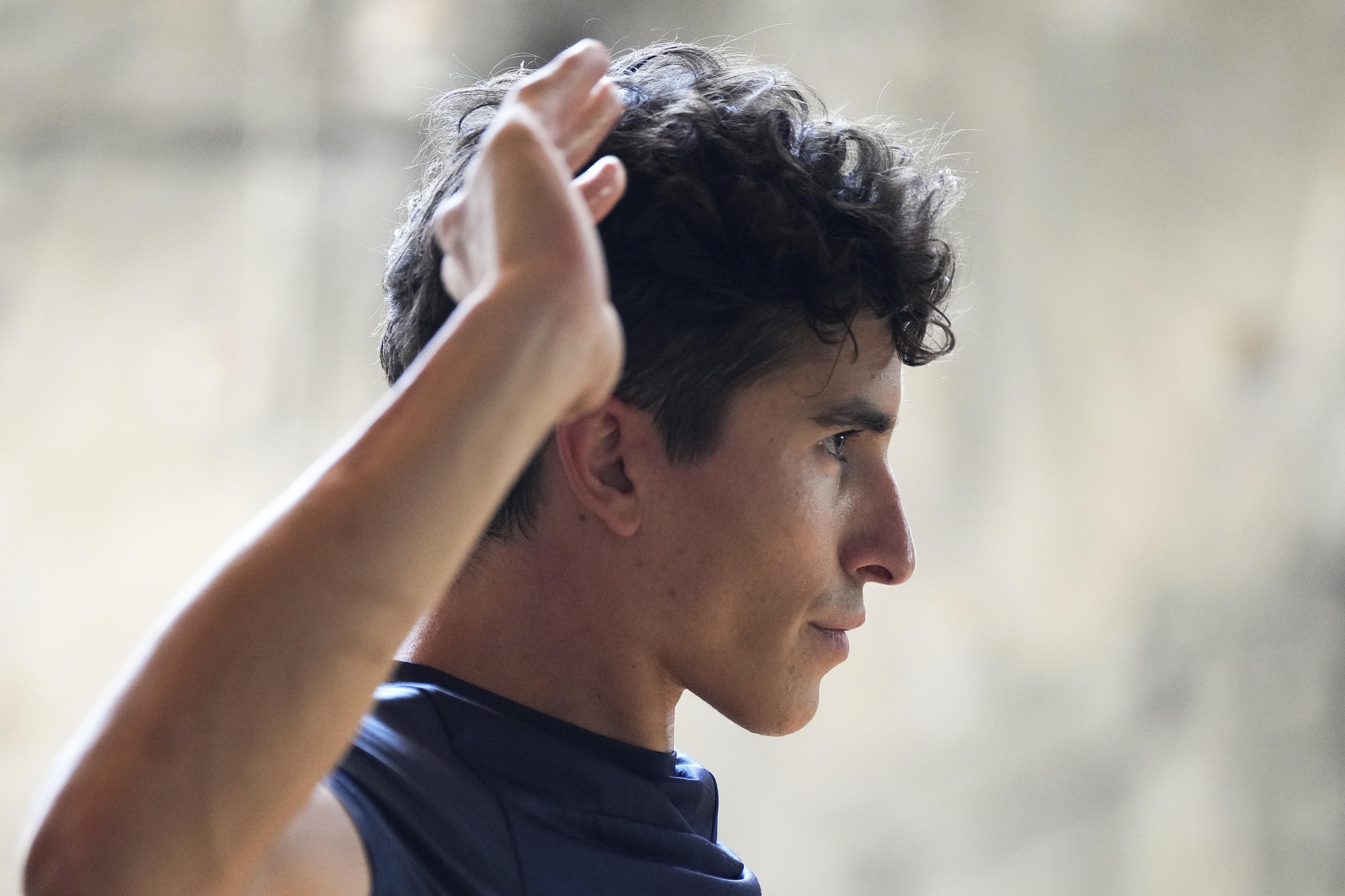 He acknowledged once again that "it's really difficult on the mental side, especially because I'm struggling for two years, not for two months".
But most of all that mental struggle is because he knows this summer's surgery was his last chance.
"I cannot have another operation because the doctors say it will maybe be too risky," Marquez admitted.
"I'm convinced that it [the outcome of the latest surgery] will be good, but I'm human.
"In one or two months I will know if the arm is OK and if it's enough to continue racing."