Gresini rider Enea Bastianini gave a tentative thumbs up to the striking Ducati aero he trialled on his machine in MotoGP Friday practice at Silverstone.
Bastianini, who races an upgraded GP21 this year but will be promoted to factory-spec machinery next year regardless of whether he ends up at the works team or Pramac, ran the eye-catching winglet arrangement on his seat unit in the second session, which he finished eighth.
Pramac Ducati's Jorge Martin, who is Bastianini's rival for the 2023 works seat, also trialled the wings.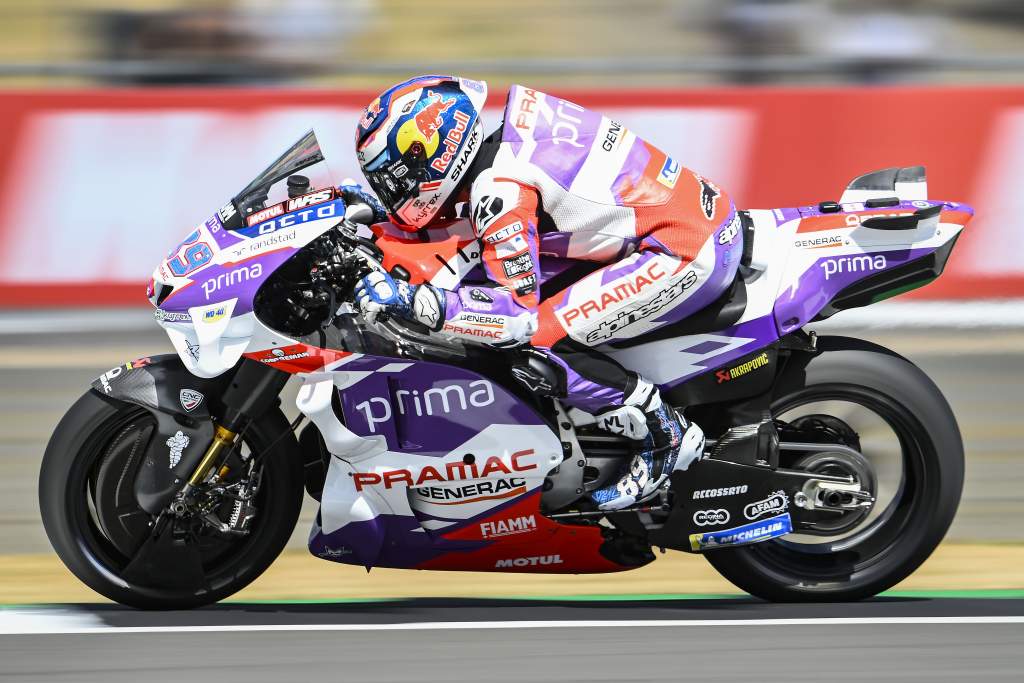 Championship leader Fabio Quartararo, when asked about the winglets, said: "It looks fun. It looks like a bit of Fast and Furious. I'm sure that if they put it, it's working."
And Bastianini himself said he was quite awed when being shown the aero devices on Thursday: "I saw the wings yesterday and I said 'ah, okay, wow'.
"No, I like it, the design is very good… if you see a photo of the [first Ducati Desmosedici] GP3 [as a comparison], it's like a Pokemon [evolving]. It's good."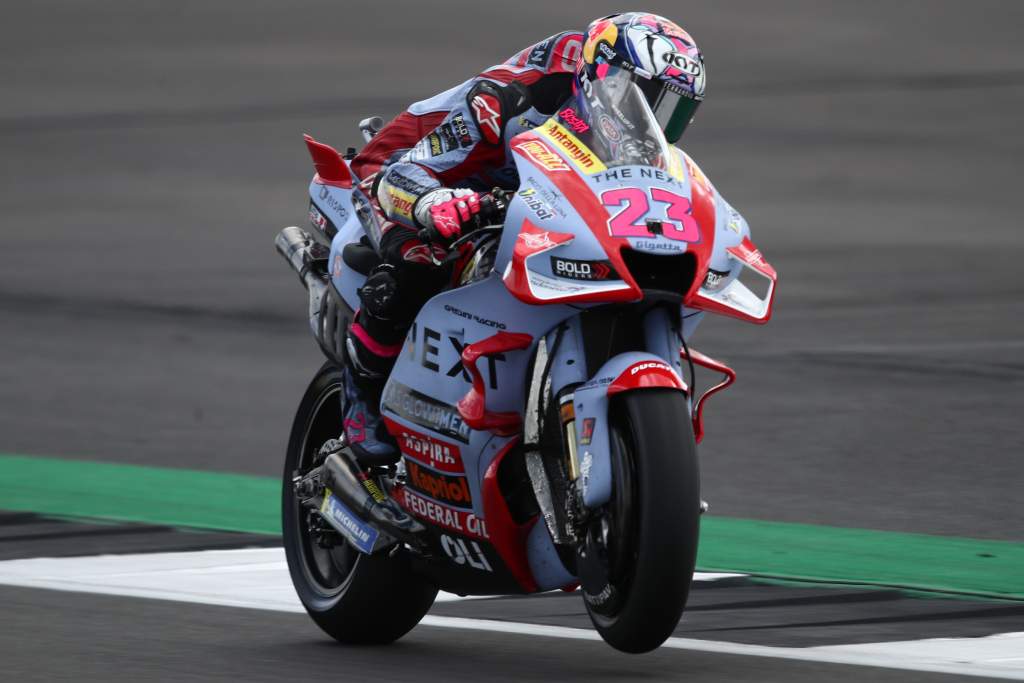 Bastianini said he was told the appendages were primarily aimed at adding stability under braking, which matched his own early impressions.
"The feeling is good at the moment, tomorrow we have to try better, no? Because I have to come back to the normal one. And after we try again because it's important to understand if it's better or not.
"But my first impression was good, especially on the brakes, it's more stable, and also for the speed it's not bad. And I think for tomorrow it's good for qualifying."
The qualifying part is particularly notable given it has been Bastianini's primary weakness since arriving in MotoGP, with race pace rarely a point of concern for the three-time race winner.
But when asked by The Race whether the winglets were also comfortable enough to take into the race, he said: "Yeah. It's comfortable – only to sit [down] on the bike it's difficult, but after it's not."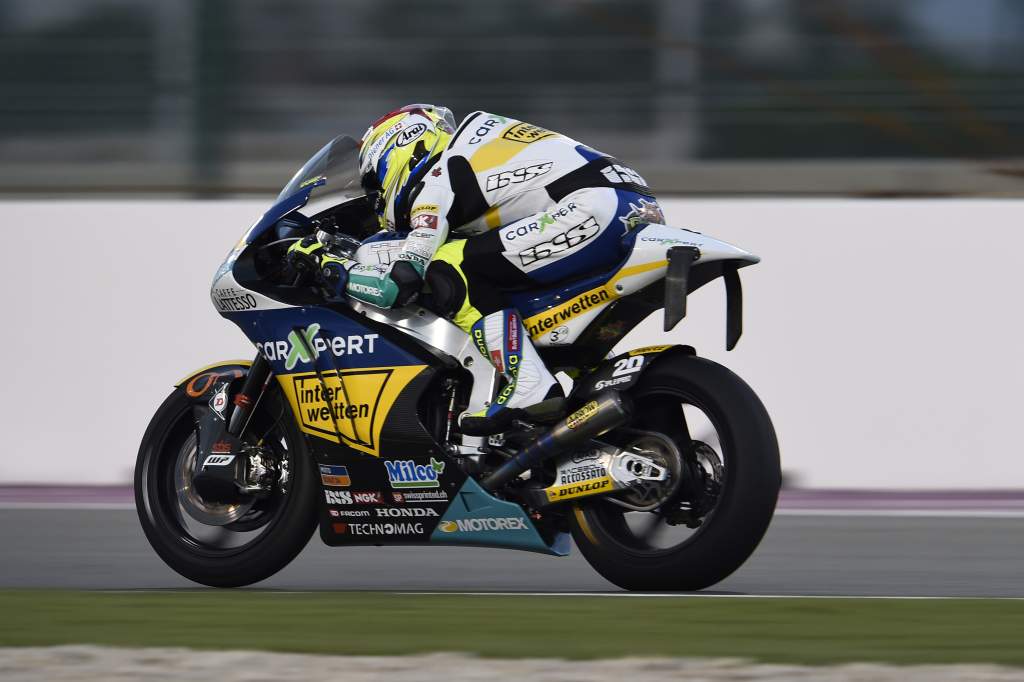 Ducati's aero solution is somewhat reminiscent of what was trialled on Dominique Aegerter's Kalex Moto2 machine back in the 2016 pre-season – which was followed by a swift ban on aero appendages in both the intermediate and lightweight classes.