Twelve months ago, new factory Honda signing Pol Espargaro was going into the first race of the 2021 MotoGP season hinting at genuine title aspirations, following an excellent pre-season showing over five days in Qatar.
That quickly changed when he realised just how hard to ride the RC213V was at most tracks – but with a very different bike for 2022, can he now fulfil his potential a year later than planned?
The key factor that has changed since the end of last year's pre-season testing isn't anything that the Spaniard has done himself, despite a winter training programme dedicated to spending as much time as possible on bikes with no rear grip.
View this post on Instagram
A fundamental characteristic of the 2021 bike (and those that came before it), it was borne out of Marc Marquez's incredible feeling and talent, with the six-time MotoGP champion pushing Honda more and more towards a bike that was heavily skewed towards Michelin's front tyres.
As a result, Espargaro, a rider who relies on using the rear brake not just to stop the bike but to turn it into corners, was left completely flummoxed.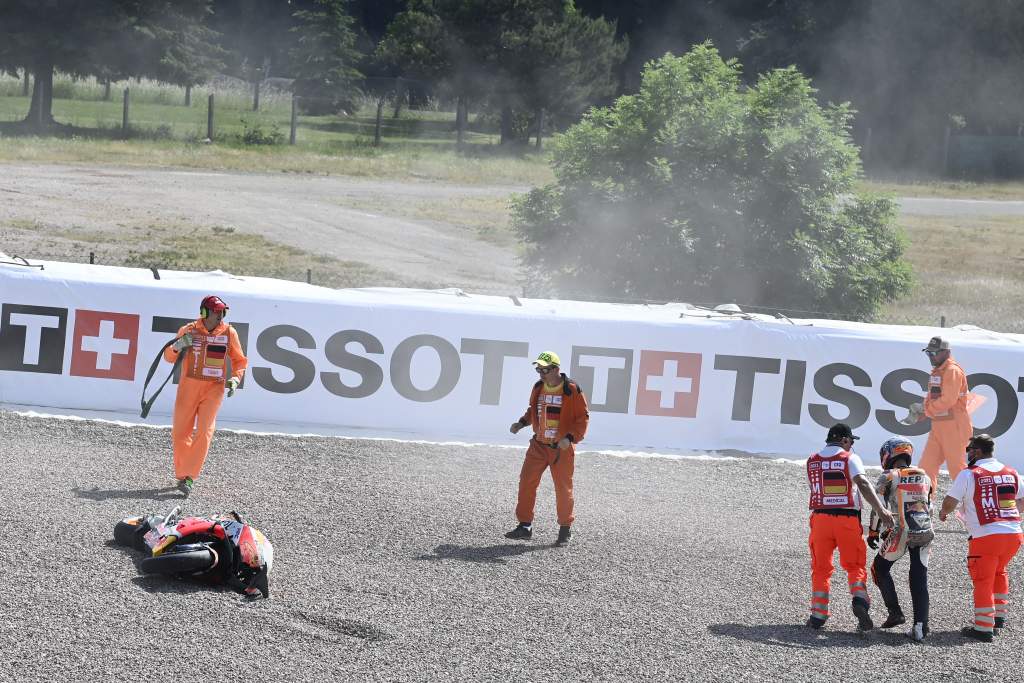 It's no coincidence that his best results of the year in Silverstone and Misano came on tracks much cooler than normal, where grip provided by the surface made up for the lack of it from the bike.
Identifying his problem early on and working hard to fix it, he set about doing that by training all winter on flat track, motocross and supermoto machinery, spending time on bikes that mirrored the Honda in being heavily front-focused, in a Herculean attempt to essentially reboot his riding style.
Yet while he was going into 2022 working hard on his own weaknesses, Honda wasn't exactly resting on its laurels either.
Warned for years about the dangers of putting all its eggs in one basket as it continued to build aggressive machines that only the most talented could ride, it had escaped a harsh lesson when Casey Stoner retired, thanks to the subsequent arrival – and immediate title success – of Marquez.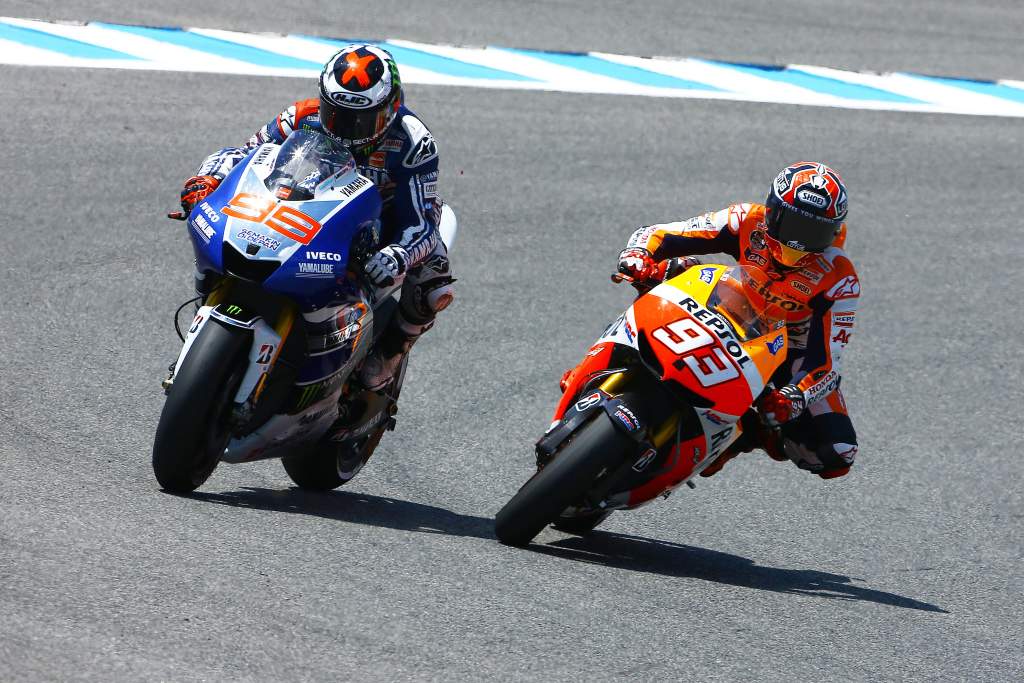 And, with the now-28-year-old able to ride around most of the issues thrown his way by machinery woes, he continued to rack up the titles, only losing out once to Jorge Lorenzo in 2015 and absolutely dominating the 2019 season to record the biggest-ever points gap from first to second place.
That all went wrong at the opening race of 2020, however, when Marquez crashed heavily and became tangled up with his bike, shattering his right arm in the process. In the end the injury cost him the best part of a year and a half – and left Honda very much trapped in the doldrums without him.
Not able to make amends right away, Honda nonetheless pledged a complete rethink of its strategy – a new bike much more suitable for not just Marquez but every rider. This year, it seems to have lived up to that promise – and Espargaro is the rider who is now taking advantage of it.
Ending three days of testing at Indonesia's brand new Mandalika Bay circuit fastest overall – despite the hot conditions that made life so miserable for him in 2021 – he says that rather than reinventing the wheel, he's now able to ride the way he wants to.
"Everything is coming very good," he told The Race after testing, "and the most important thing is that we had no crashes through these days of testing. This helps us to build more confidence for Qatar and beyond.
"The Honda has turned completely. Now I can apply my riding style, I can use the rear brake which I missed so much last year.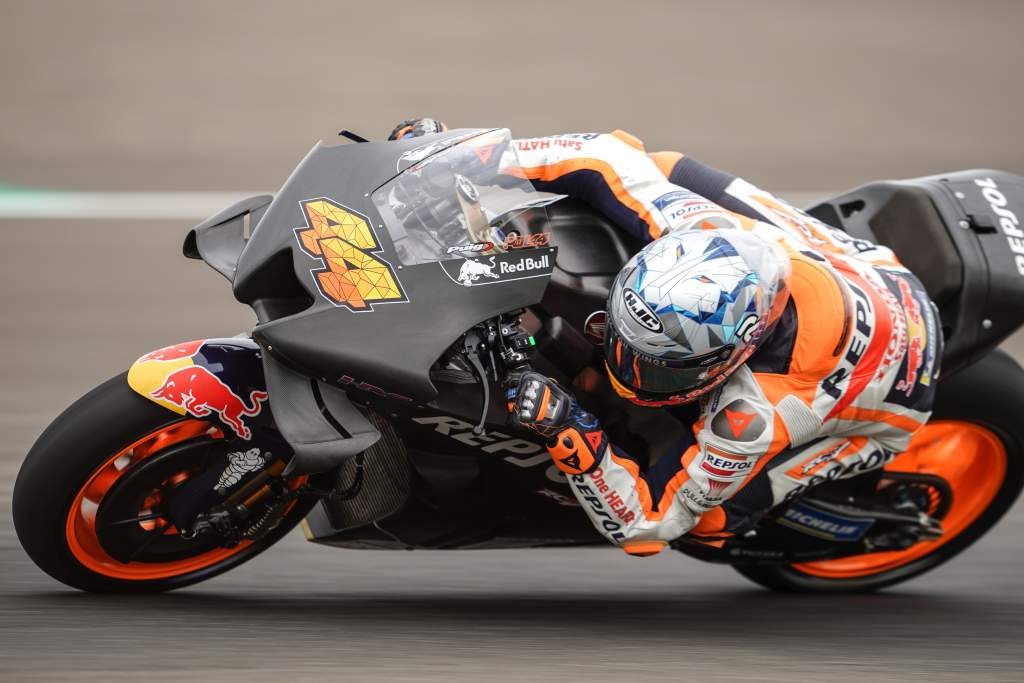 "I can ride as I like, the way I've been riding my whole career, which last year I couldn't.
"I was struggling a lot with the rear, but this year the bike has changed quite a lot.
"It's faster in one lap, much more stable in the rhythm, and where I struggled most last year was in these kind of places, when the temperature is high – and we are still very competitive."
Does that mean that 2022 is the year where he can live up to his title expectation of last year? So far Espargaro himself is remaining tight-lipped.
"It's too early," he insisted. "We've only done five days of testing, which is nothing compared to all the races.
"We are OK in one lap, we are OK in the rhythm, but a lot needs to come.
"It's too early to talk about it, knowing that everything is a test and that the race weekend is another thing completely. [But] we've been competitive in both circuits."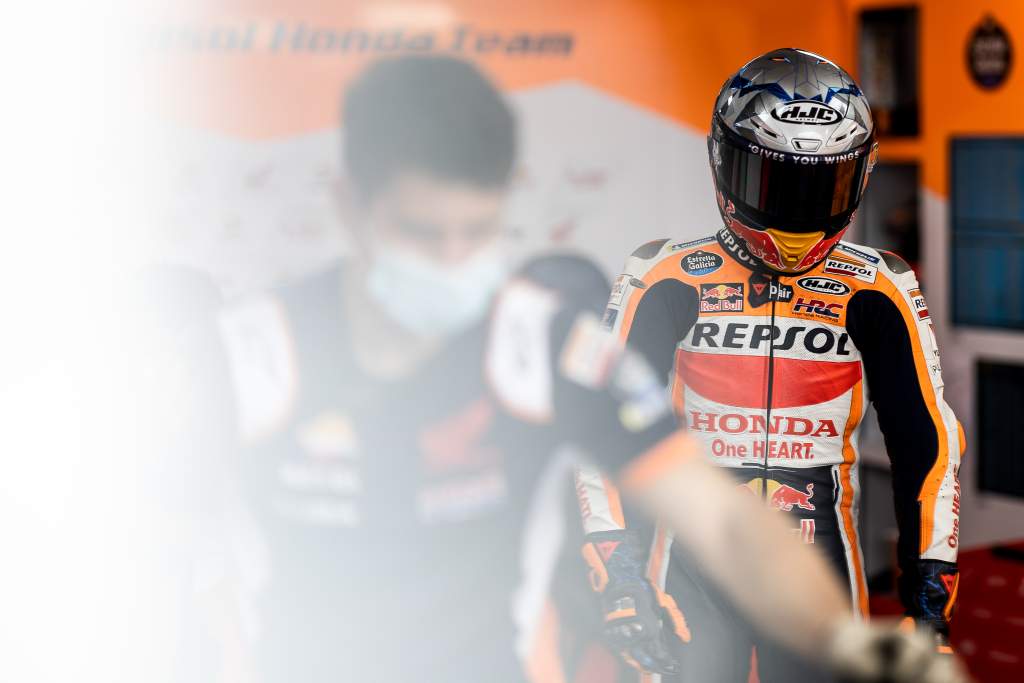 All that might be even erring too much on the other side of caution now. It's clear that all the tools are there for Espargaro, and right now he looks to be starting the season far more comfortable on the bike than even Marquez.
How that translates into races remains, as he says, to be seen. But given the rapid development made since last year, it's very difficult indeed to imagine that Espargaro won't at the very least be a regular podium visitor in 2022.